We were so happy to stay at The Ritz Carlton Budapest
Ah, life in a luxury hotel! You can't beat it. Do we always stay in places like this? Not always, but we certainly try!
After our final stop in Prague on our Viking River Cruise, my travel writer friend Tam of Travels with Tam and I determined that we could not be so close to Hungary and not make a stop in this extraordinary country! We have both always wanted to visit, but Hungary is not around the corner, but on this trip we were right next door!
When it was time to plan, I reached out to several luxury hotels and immediately received a welcoming and delightful email from Barbara Bagi, Marketing & Communicaitons Manager from The Ritz Carlton Budapest. How lovely! She and I exchanged several informative emails and we were offered a very reasonable rate even during the busiest season of the year. We were all set!
Since neither Tam nor I had been to Budapest, everything was new and exciting and we could not wait to arrive!
Come live vicariously – It was awesome!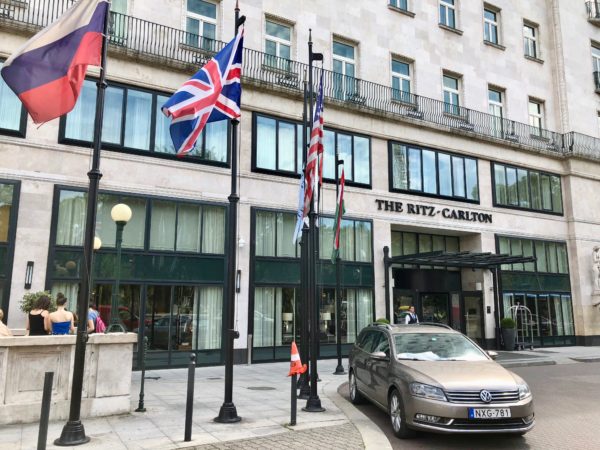 The Ritz Carlton Budapest
The Ritz Carlton Budapest is located in the center of anywhere you want to visit in the city and only a few blocks from the famous Danube. We couldn't believe our luck. We stayed several days and honestly we could have stayed even longer.
Budapest in divided into two sides of the city, each on either side of the Danube River (the second longest in Europe). On the Pest (pronounced Pesht not Pest) is where you will find the grand Parliament Building and Heroe's Square. The Buda side has the higher elevations and incredible views of the city.
Budapest is dreamy, with lovely local people, incredible architecture and plenty of beautiful vistas that are truly postcard perfect. It is truly absolutely breathtaking!
The staff was awaiting our arrival and could not have been more accommodating. We were given a large elegant corner room with a grand view of St Stephen's Basilica and Elizabeth Square (Erzsébet Square) We chose to upgrade to the Club Level and that was a brilliant idea!. The hotel offers one of the nicest, most well appointed hotel clubs I have ever experienced.
The Room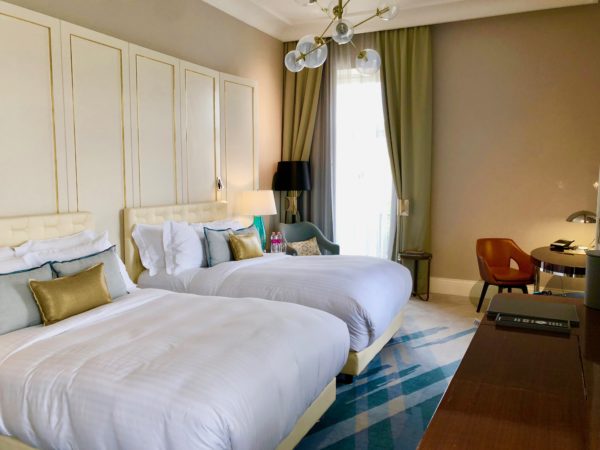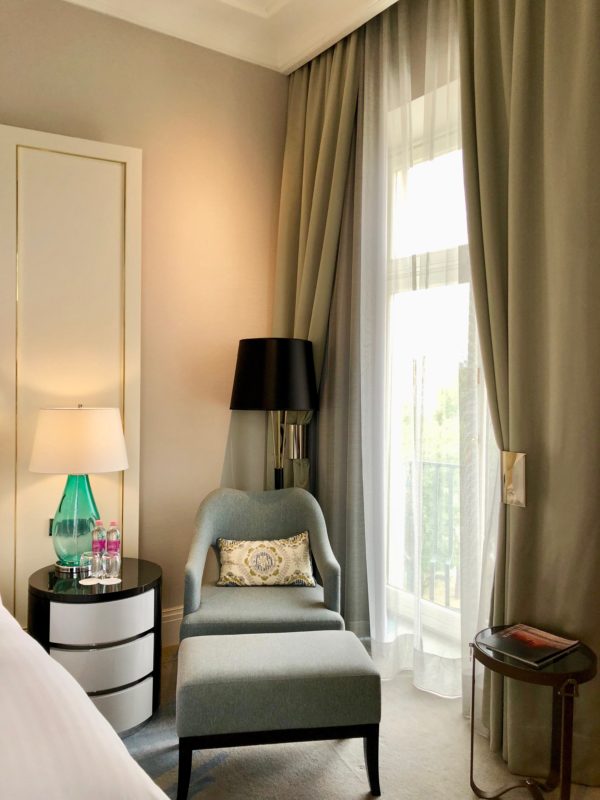 The Bathroom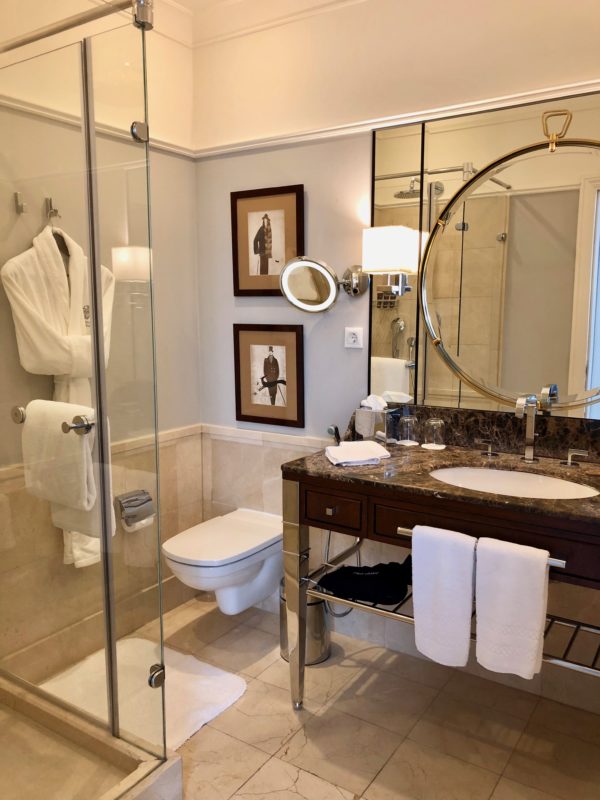 The spectacular views from our room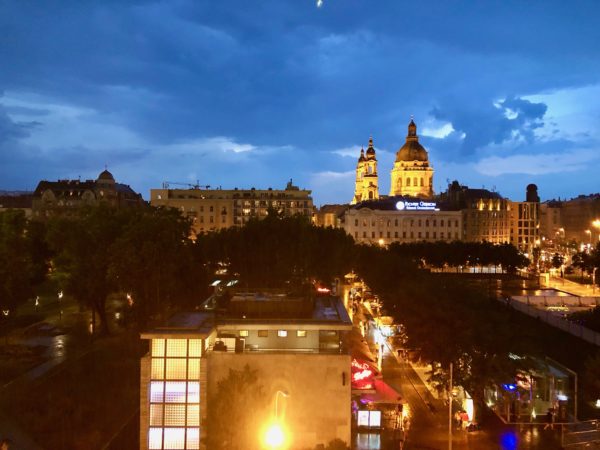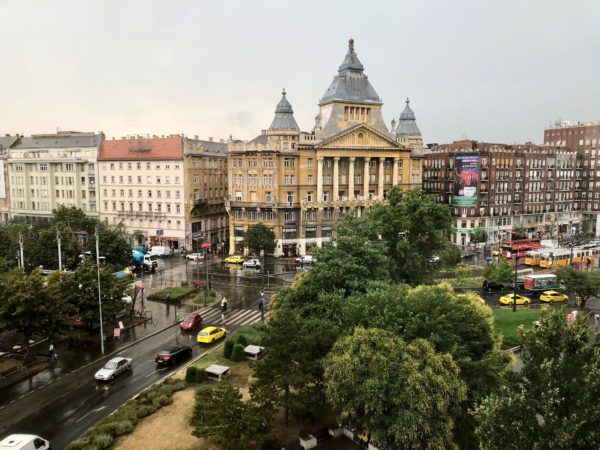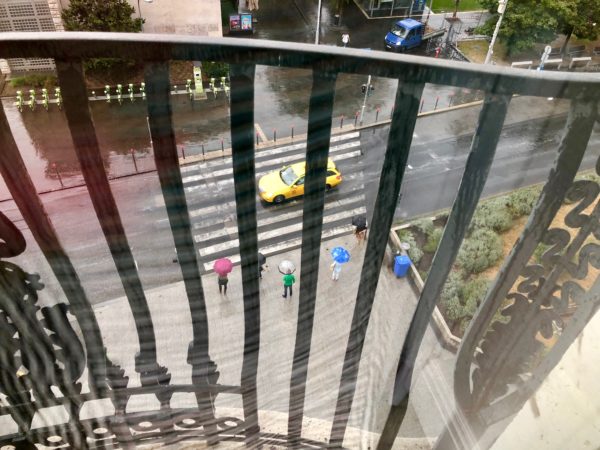 The gorgeous hotel staircase. I loved the colorful design.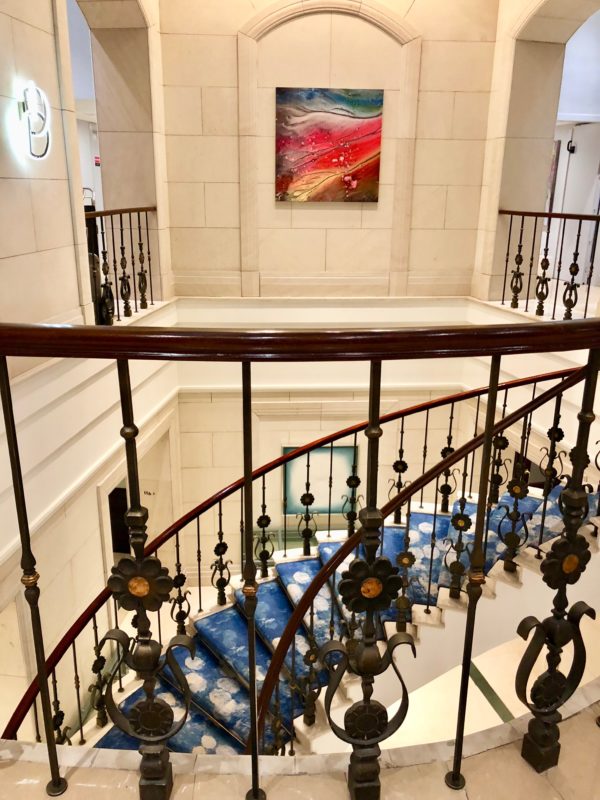 The Club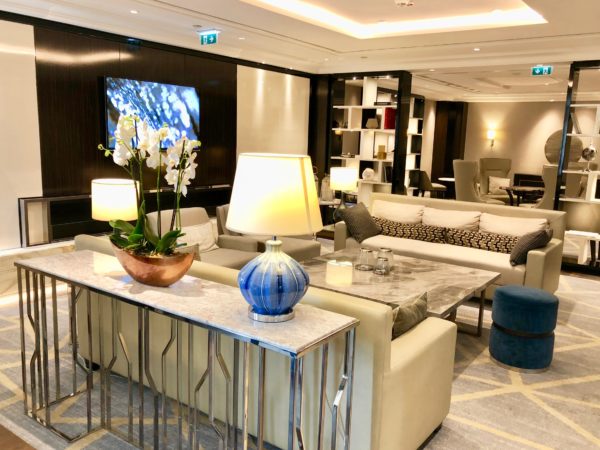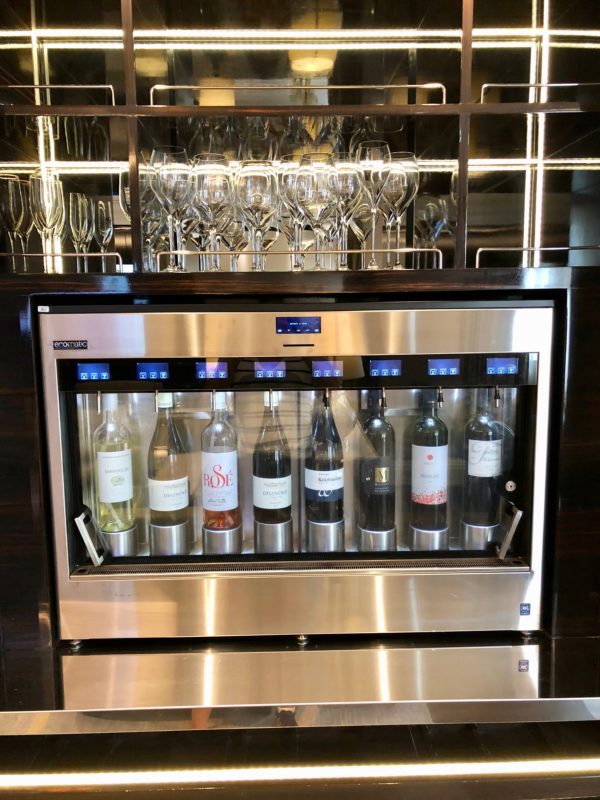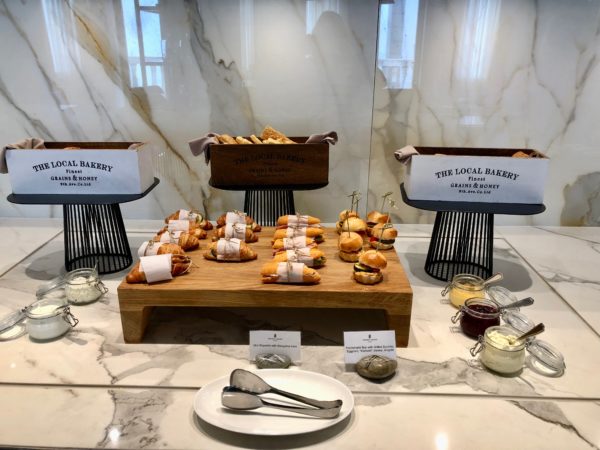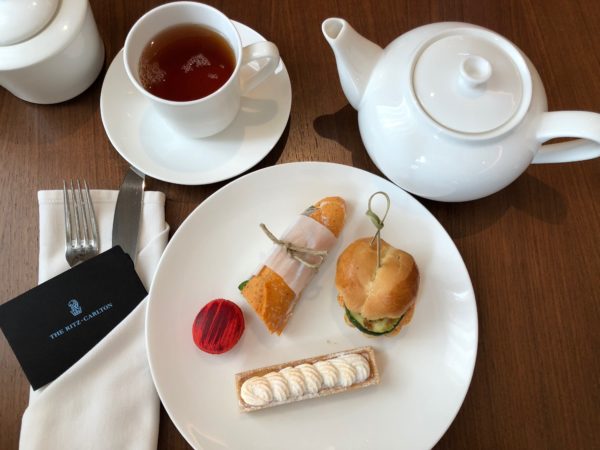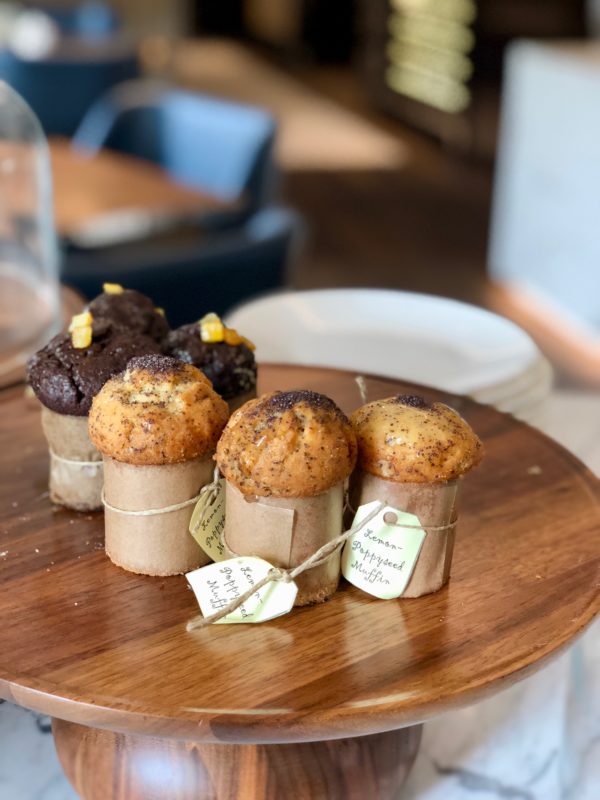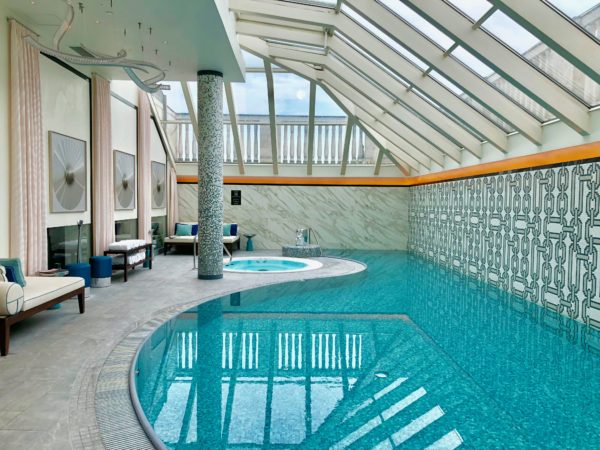 Cheers to you Ritz Carlton Budapest!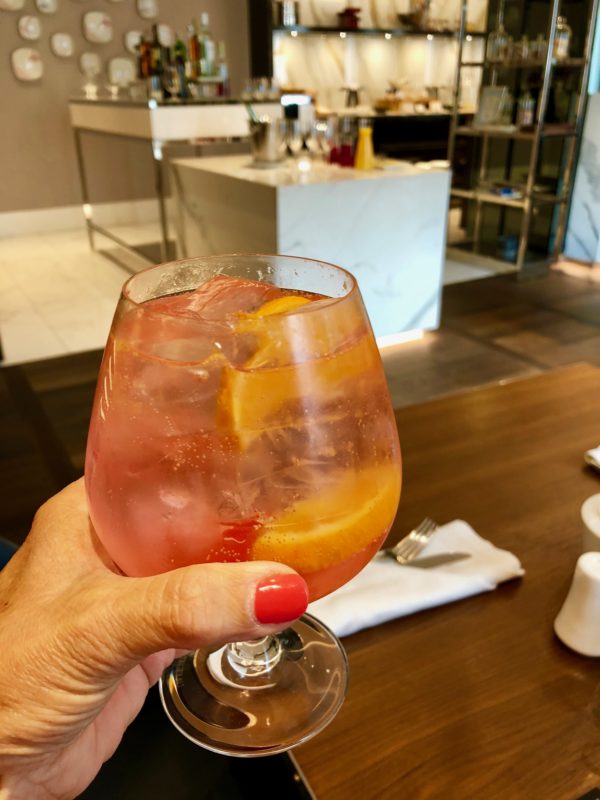 Final thoughts:
Were there nice restaurants in the hotel? Yes there were. Although between all of the offerings from the Club and our own restaurant plans, we were not able to take advantage of them!
What a refreshing addition to our travel adventure to find just the right type of accommodations. We both were quite impressed by this stylish and friendly luxury hotel. The location is what every traveler needs for sightseeing and the hotel staff was incredibly helpful. I highly recommend making reservations here at The Ritz Carlton Budapest for your next trip to Budapest!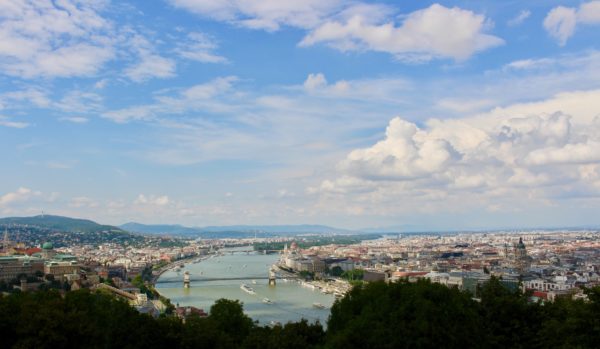 Have you been to Budapest, Hungary? I would definitely move it to the top of your travel destination list!
Stay tuned for more from our trip to my new favorite European city!
Pin for Later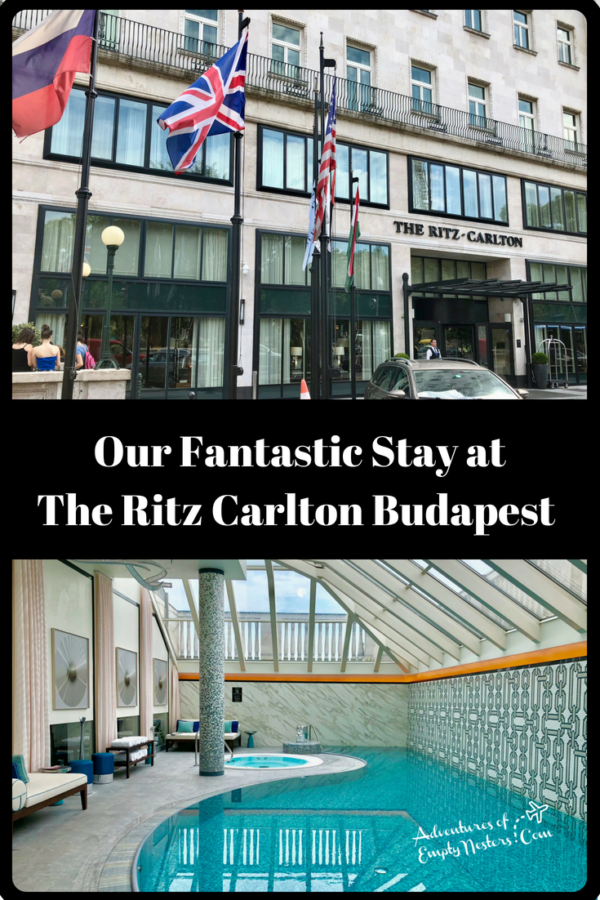 ---
Hey Friends!
Make sure you click over to the Home Page to see what else is happening on the blog – At the top of the home page you will find The Empty Nest, Restaurants & Food, Travel, Work with Me, Press and Contact. We have lots to offer here on AdventuresofEmptyNesters.com
Are you receiving our posts via email? If not, sign up over on the right side of this page.
Let's connect over on social media here ==>  Follow us on Twitter, like us on Facebook, check out our photos on Instagram, or pins on Pinterest