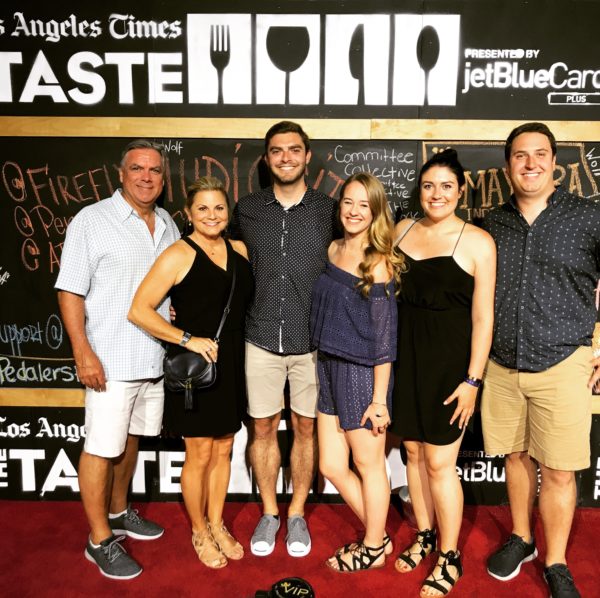 So much delicious food at The Taste this weekend!
It was a big, fat, glorious Labor Day Weekend. We hit the family bonanza when both of our grown children and their significant others could fly down from Seattle and San Francisco to be with us for the holiday weekend. The Empty Nest was full to the brim and no one could swipe that silly grin off my face for three days!
If you have been following our adventures, you may remember that we have downsized in the last year and now our current home is not the spacious dwelling where the kids grew up. No, we are living in about half the square footage with fewer bathrooms. Everyone is a good sport and sleeps where we can find room. Rocco (our dog) was beside himself with joy because he could not decide who he wanted to lay by and cuddle with next!
For the love of exceptional food ~
Each of these twenty somethings loves great food, dines in trendy restaurants and drinks craft cocktails as much as Craig and I do. We have been to The Taste several times before, but we wanted to include the whole happy crew for this trip. Life is so much more fun when you share it with people you love! Don't you agree?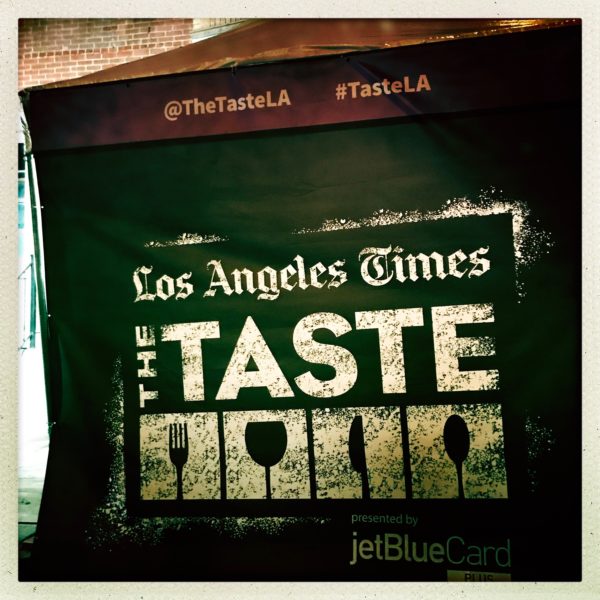 The Los Angeles Times annual food and wine festival is uniquely Los Angeles. Perfectly named The Taste, it is now our fourth time attending and we love it just as much each time we attend. This year we chose to attend just the evening event on Saturday, but The Taste LA actually began Friday evening with the Opening Party, followed by two events on Saturday and two on Sunday. More than thirty-five restaurants served us delicious tastes and there were mixology and culinary demos, along with lively music and the whole event was hosted by Jonathan Gold and Jenn Harris of The Times.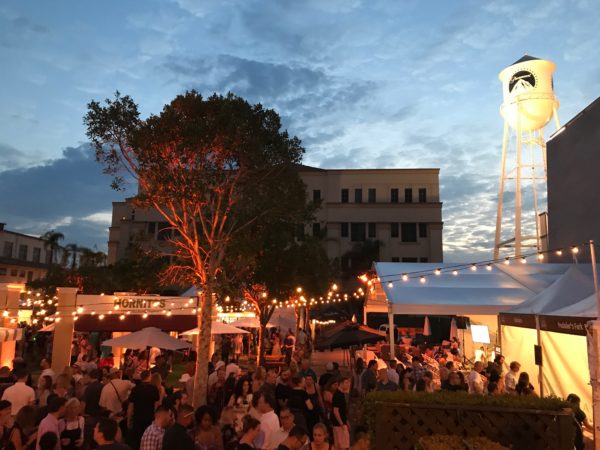 Every year, The Taste feels and tastes different and every chef offers his or her own food focus and philosophy so it becomes a brand new experience. It is located on the backlot of Paramount Studios (So cool!) and the vibe is totally Los Angeles with a little Hollywood thrown in. It is casual, relaxed, engaging and we always find several new local restaurants to add to our MAR list. (Make a reservation) The tastes are a lovely mixed platter of many kinds of ethnic foods with a side of familiar American food as well. So much variety awaits that it will please every palate.
"What fun to have such a variety of exceptional LA restaurants all in one spot. To meet the talented chefs, indulge in our passion for dining and taste some powerful bites is a foodie's dream date."
First there were cocktails ~
Many different spirits, wineries and breweries were there to share a taste (or five) with us. They were served in small cups, no judging please! Below was my favorite cocktail of the evening, a "Blues & Booze" by Bulleit Whiskey.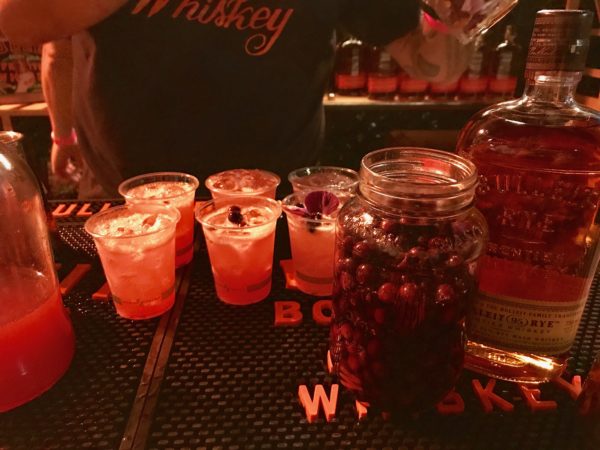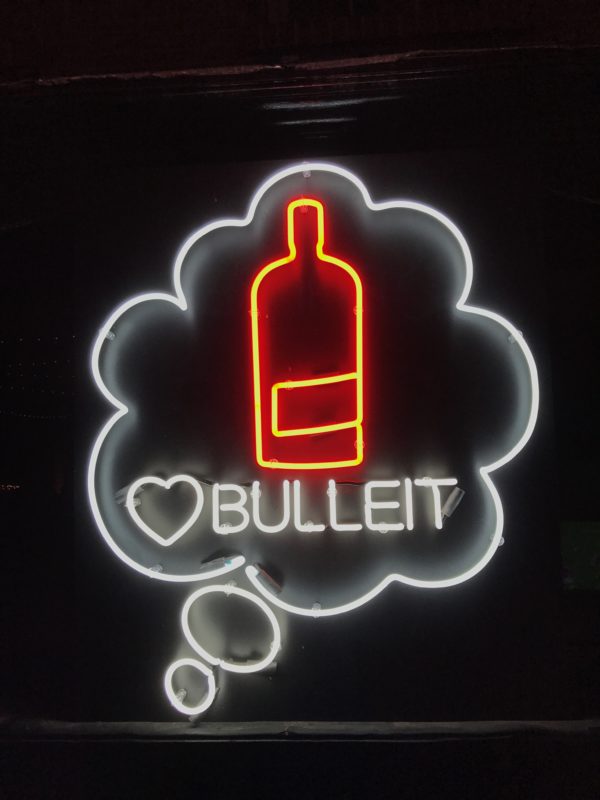 And then some of the crazy great bites of food!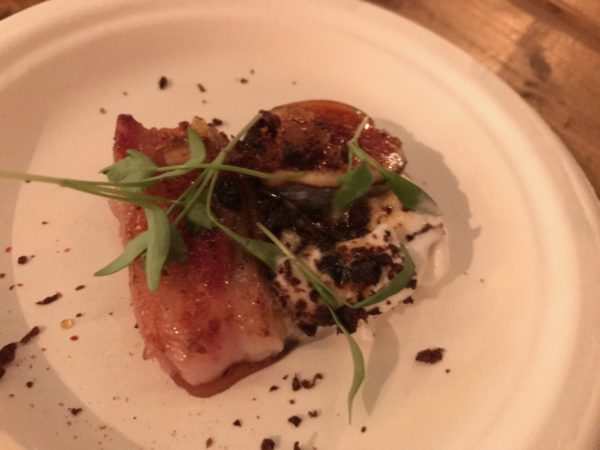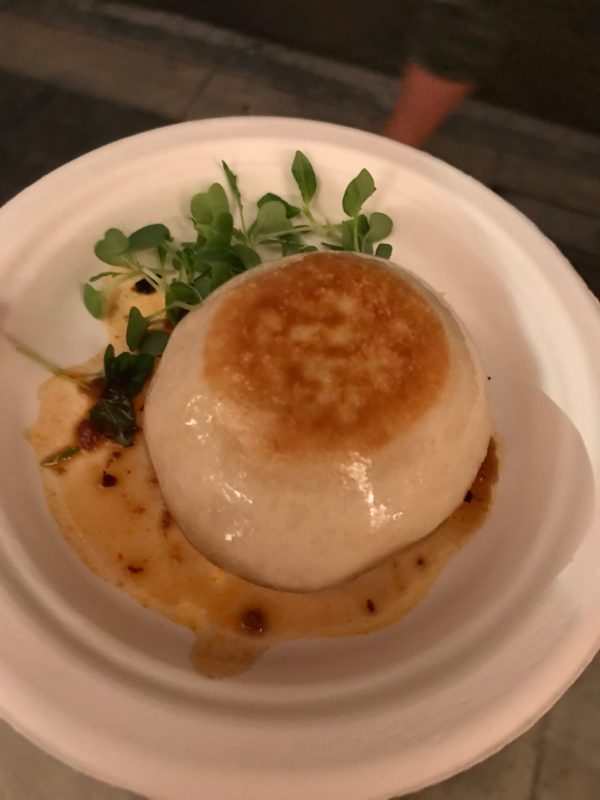 Stuffed Zucchini Blossoms from The Bellwether ~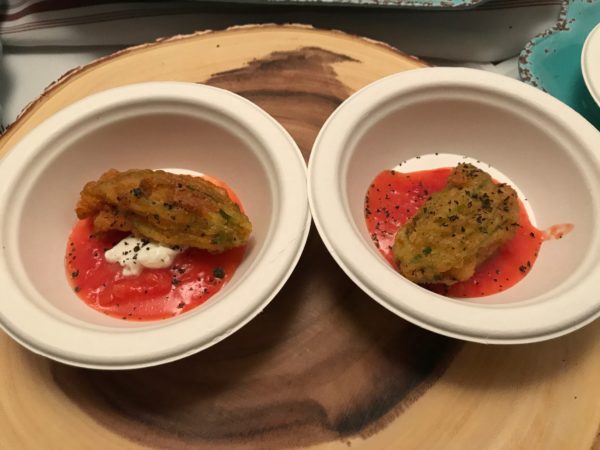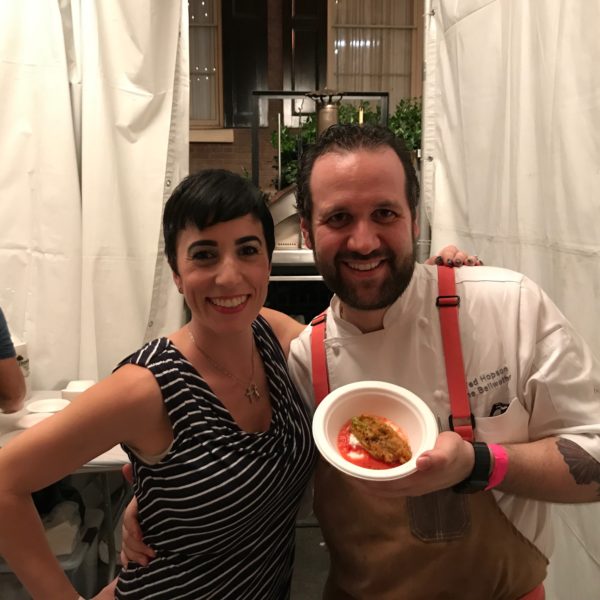 What a treat to meet and talk with Ann-Marie Verdi, Co-Owner & Beverage Director and Ted Hopson, Co-Owner Executive Chef from The Bellwether in Studio City. Tasting the piping hot, delicate blossoms stuffed with gooey ricotta cheese took me back to my recent trip to Tuscany. So authentic, so delicious!
They both could not have been more friendly and engaging. There was an instant connection for me and now that I learned of their Italian family roots, we have even more in common than the love of amazing food! I look forward to making a reservation soon and checking out the rest of the menu. To learn more and to make a res, go to their website: TheBellwetherLA.com
More Italian Goodness ~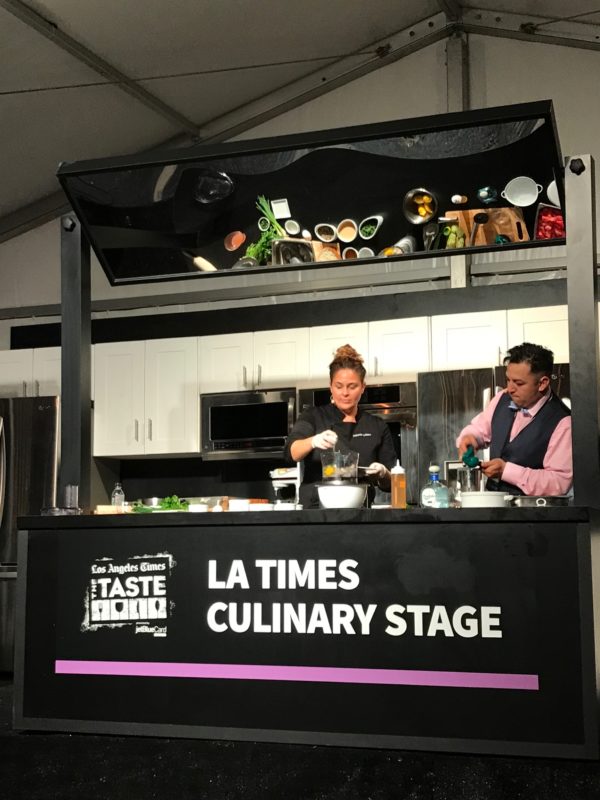 Do you recognize Chef Antonia Lofaso from Top Chef? She is best known for Top Chef Season Four and then she returned in Top Chef All Stars. She gave a lively cooking demo along side of Marco A. Ramos from her restaurants Scopa Italian Roots, & Black Market Liquor Bar Their friendly banter was entertaining and her cooking tips were straight forward and easy to follow. Although a successful celebrity chef, she was down to earth and super friendly. When I met her it felt like I was talking with my Italian cousin. Marco's hand-shaken, watermelon margarita was delicious too!
If you haven't yet visited Scopa in Venice, CA and Black Market Liquor Bar in Studio City, I hope you make a reservation soon. One of our favorite bites of the night was Black Market Liquor's Steak Slices with Chimichurri Sauce served with crunchy steak frites all sitting in a clever paper cone.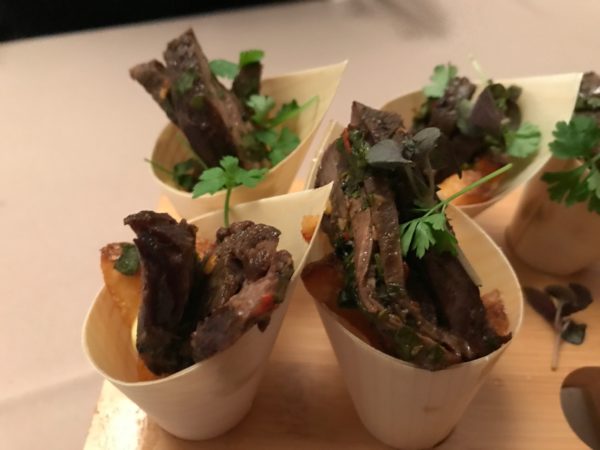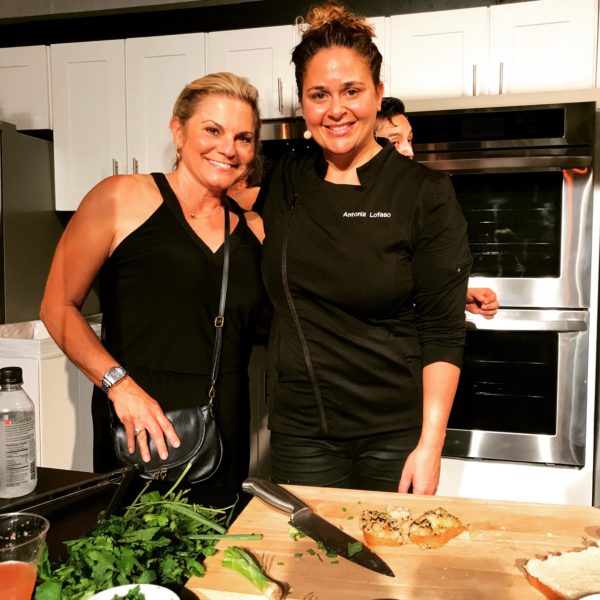 Strolling through the legendary Paramount Backlot on a balmy summer night, eating and drinking ridiculously amazing food, sipping hand crafted cocktails, while hanging out with our kids, is my favorite type of adventure. Throw in talking with talented, inspiring chefs and I need to pinch myself.
Have you been to The Taste? How about other Food and Wine festivals? Do you make plans way in advance to spend time with your busy grown children?
---
Do you have a friend who might enjoy this post? Please forward to them!
You can find us here:  Follow us on Twitter, like us on Facebook, check out our photos on Instagram, or pins on Pinterest