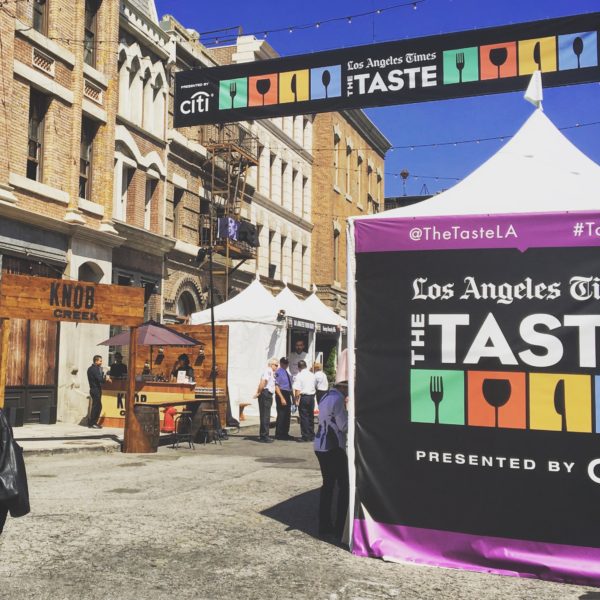 The Los Angeles Times annual food and wine festival is uniquely Los Angeles. Perfectly named The Taste, it is our third time attending and we loved it just as much as the first two experiences. We chose to attend the day and evening events on Saturday, but The Taste LA actually began Friday evening with the Opening Party, two events on Saturday and two on Sunday. In the past we had purchased a pass for the weekend, but our schedule wouldn't allow it this year.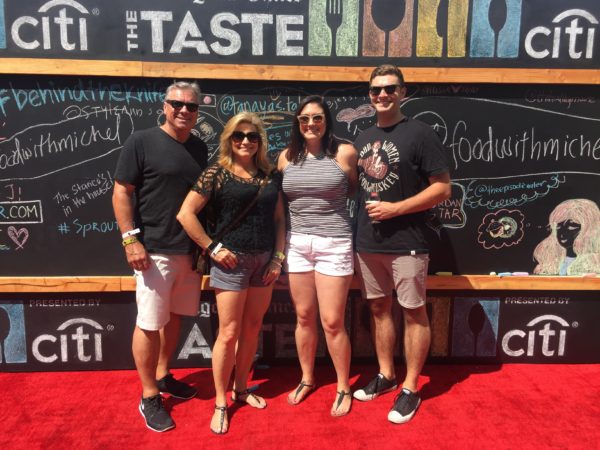 Our kids joined us (finally) and they only had so much time to give and wanted to relax at home with us as well. Lucky us, I will take a visit from them whenever they want and wherever they want!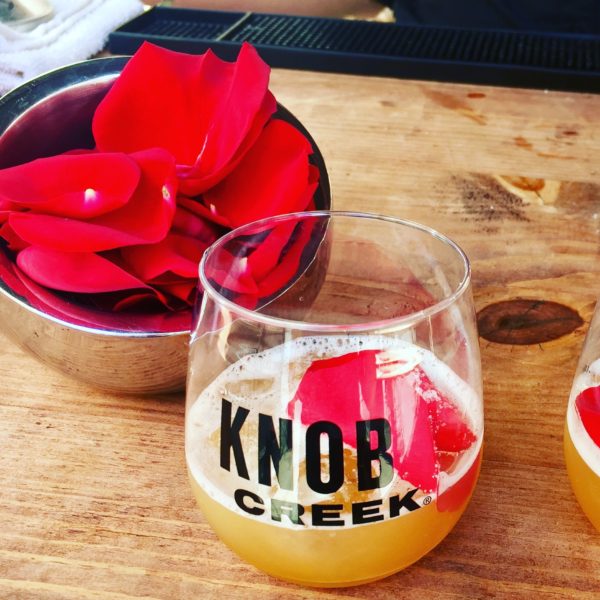 We indulged (and gorged a little) on savory, tasty bites, divine desserts and creative cocktails. Over 50 different restaurants and their chefs offered their cooking passions on a plate. They painstakingly created dishes that would represent their culinary perspective and that of the restaurant they represented. Clever combinations of absolutely delicious, locally sourced, Los Angeles-inspired dishes.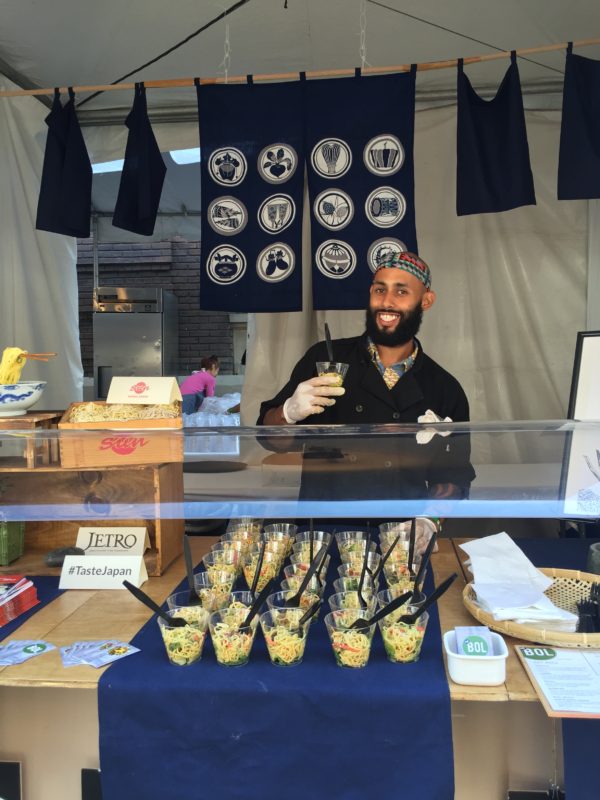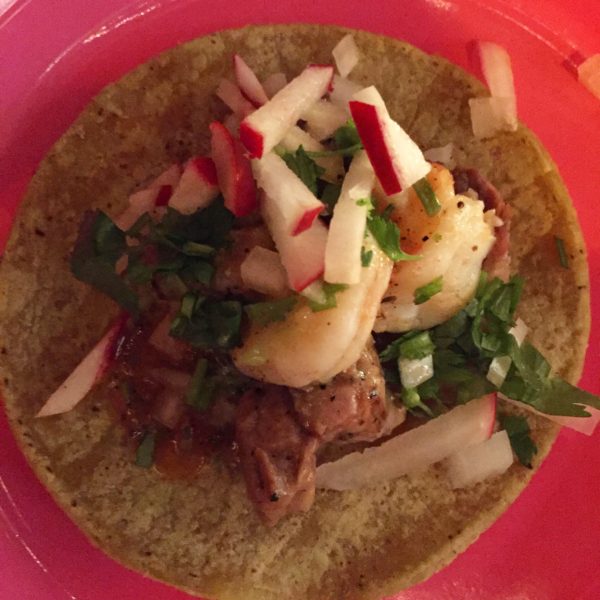 Ceviche, ramen, tacos, pasta, butternut squash risotto (to die for) roasted meats, burgers with truffle oil, bacon and cheese, should I go on? Oh! There were desserts like chocolate and caramel mousse, Smitten Ice Cream (cookies and cream with pretzels and chocolate chips!) No, I am not kidding! You get the idea! Simply amazing food in a uniquely California/Hollywood setting.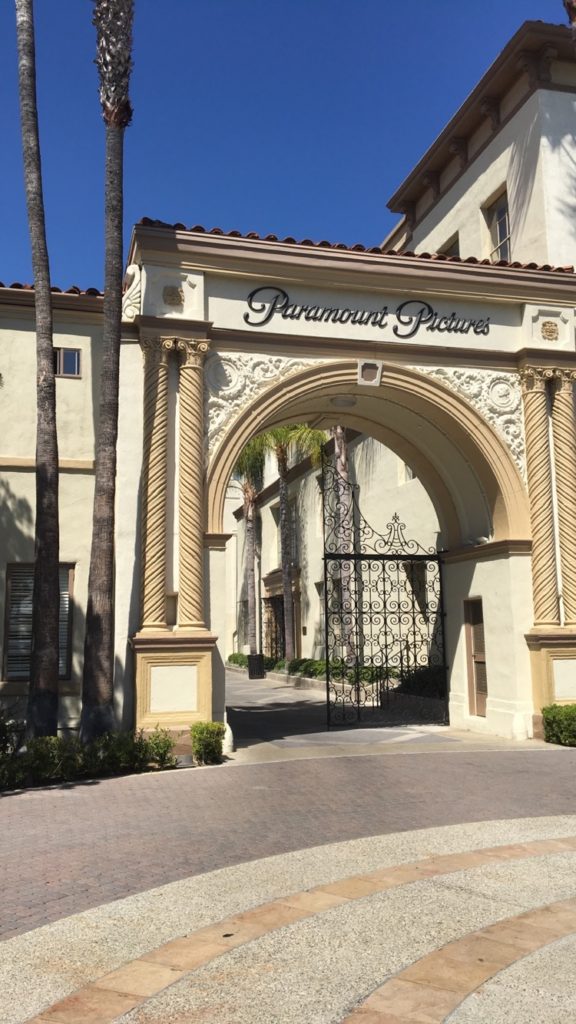 Our wonderful day at The Taste was filled with bright sun, clear skies, great music, icy cold beer, and handcrafted cocktails, all on the Backlot of Paramount Studios. How fun is that?
Celebrities at The Taste
Amy Scattergood, The Food Editor for the Los Angeles Times and Chef Michael Cimarusti, James Beard Award nominee were the host and hostess of the daytime Field to Fork event.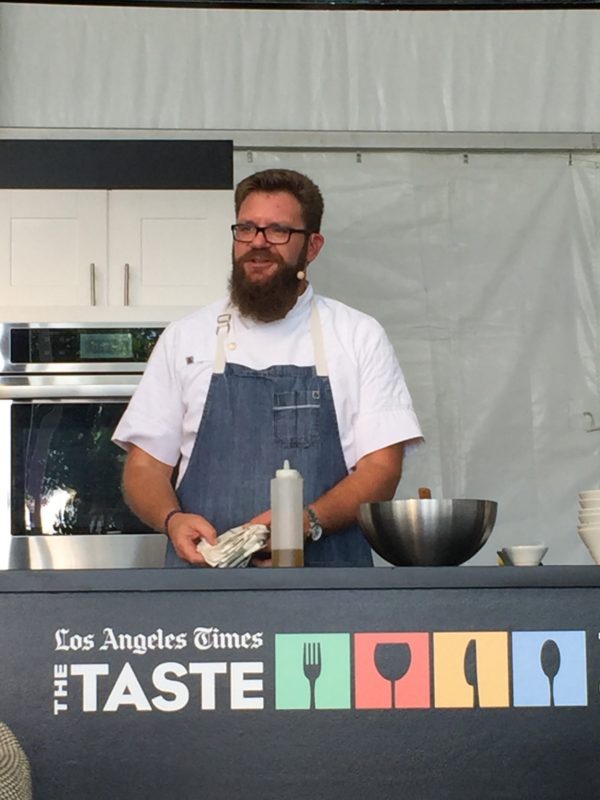 We spent from 11am-2pm in the hot sun, getting our bearings and checking out which of the booths had the longest lines, those were the best bites to try! Some of us in our foursome were drinking cocktails at 11am to make sure they were fabulous. Just about a third of a cocktail is in each serving, but they do add up quickly! I am not too crazy about day-drinking, so I watched them and sipped a couple. I had to try them right?
Along the way we ran into a couple of Los Angeles Times writers that I admire and was thrilled to talk with. I have been reading Chris Erskine's column since he started about 25 years ago and he is super friendly and engaging. Chris got a big kick out of Craig carrying three drinks at a time. He was holding mine so I could take a photo, but why did he have two others? Hmmm…
If you haven't read Chris' column, check it out. He the quintessential Dad/Husband combo, combined with great writing and an excellent sense of humor.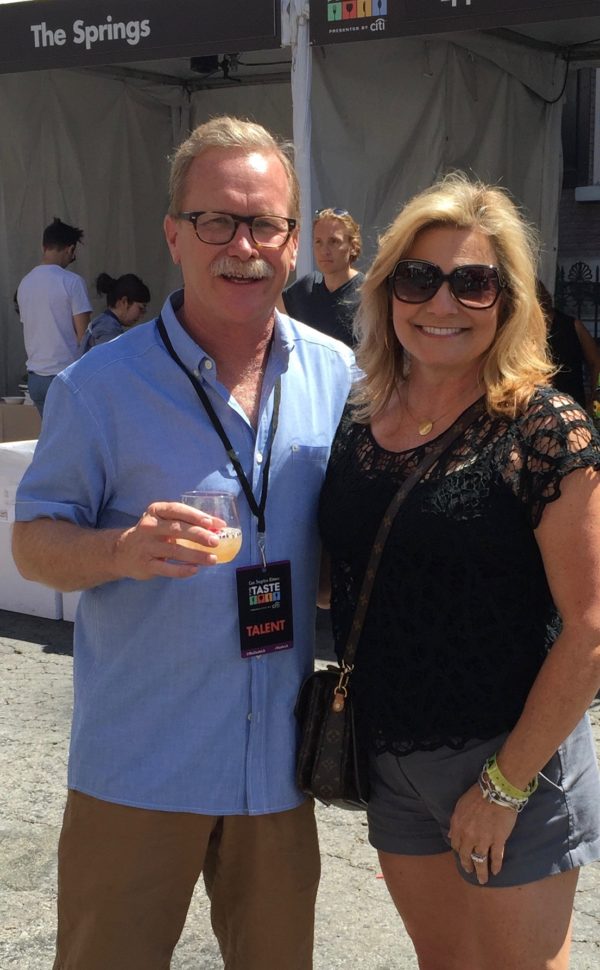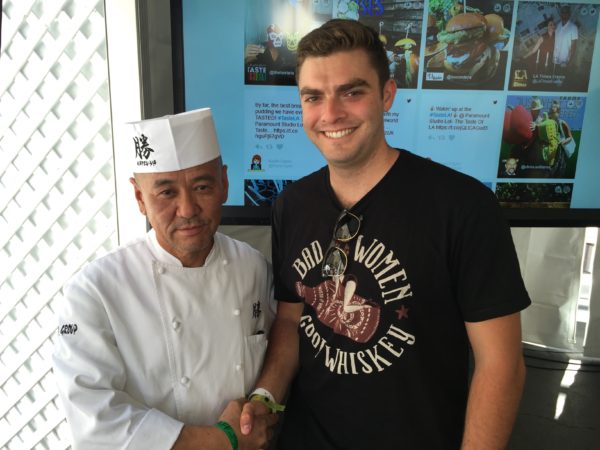 We went back to the Andaz Hotel just a 10 minute drive from Paramount. We kicked back, watched some football (UCLA and USC lost), freshened up and then headed back at 7:30pm for the dinner/cocktail party of the evening.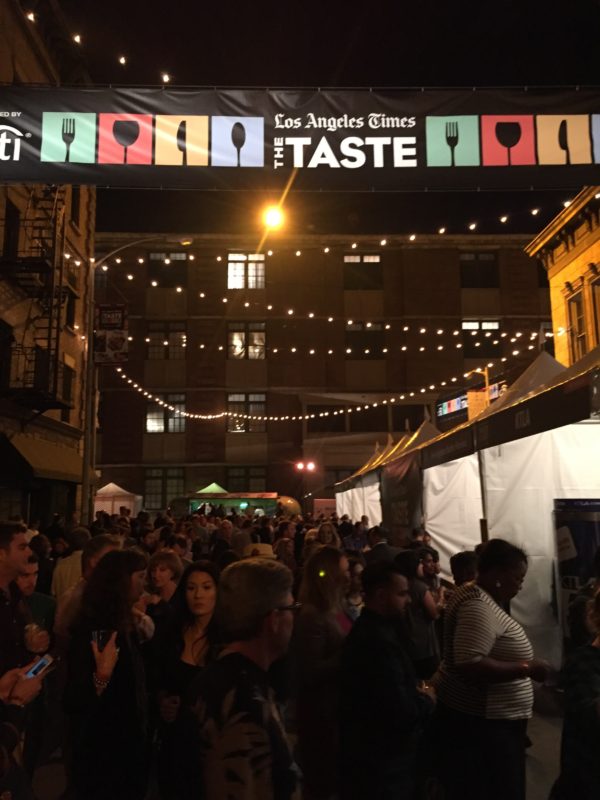 It was super cool walking about on the backlot on the set of the streets of Old New York, with areas like Brooklyn, the Upper Eastside, the Lower West Side, Greenwich Village and Washington Square. The white lights were hung across the street creating a delightful atmosphere. We gobbled up even more dishes from different restaurants and chefs and they were crazy good too!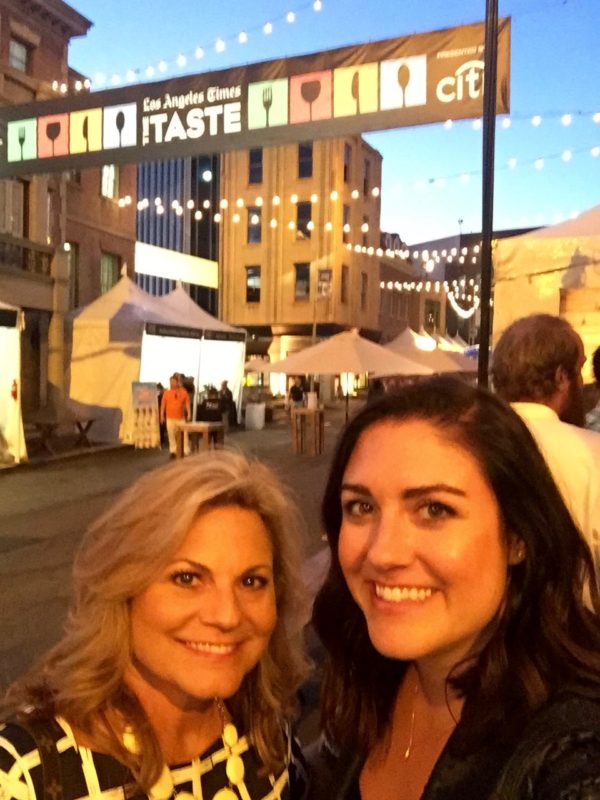 Now for more food ~ I know you had to read all of that to get to the best part – more food photos: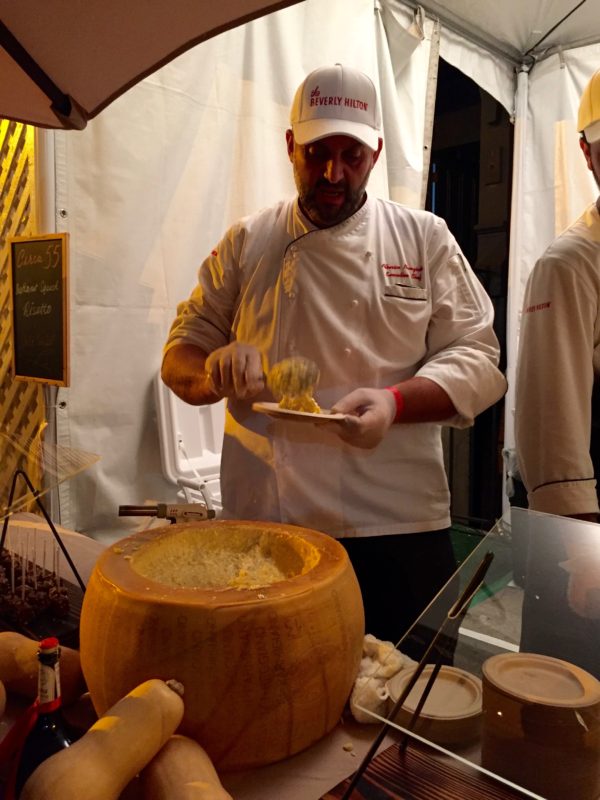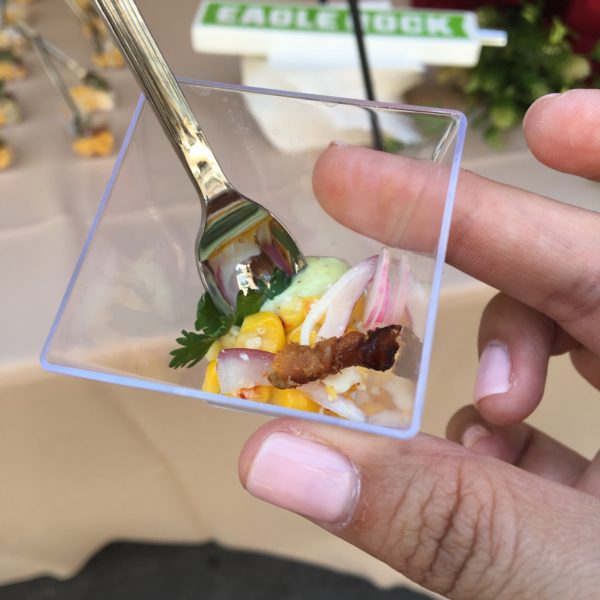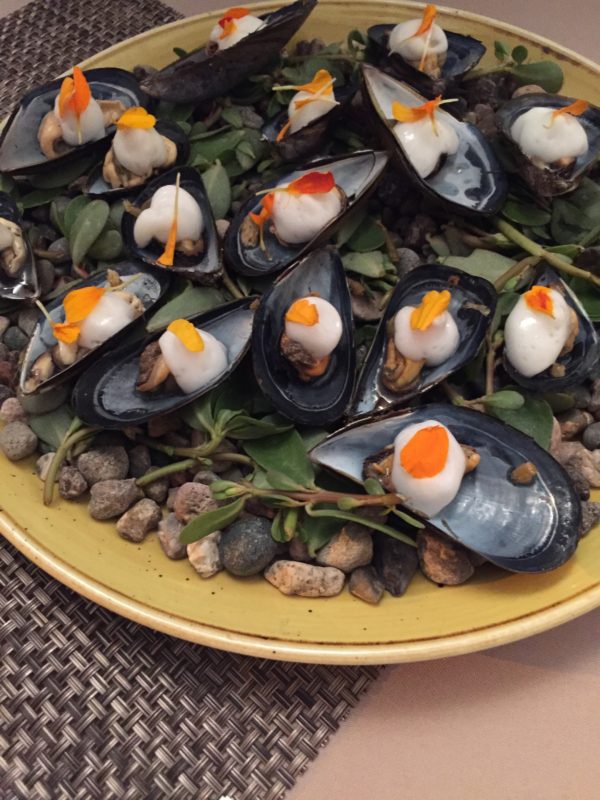 Desserts too!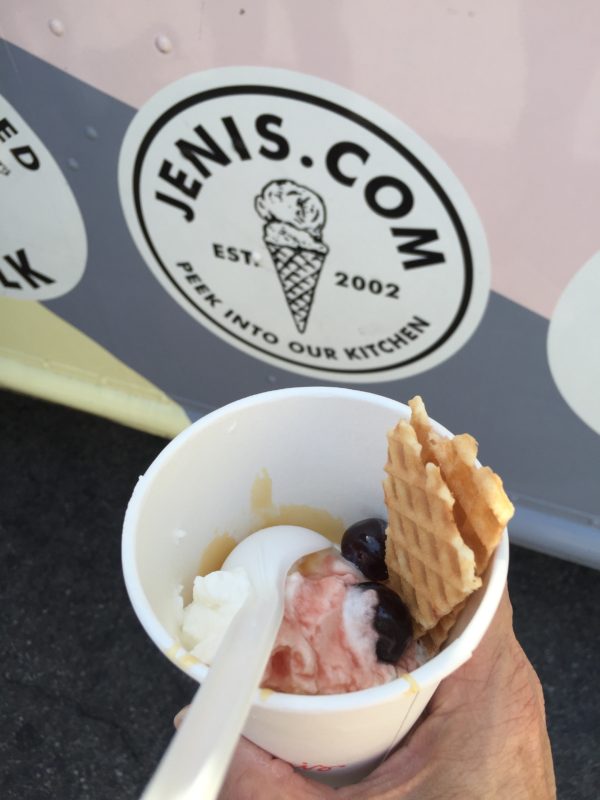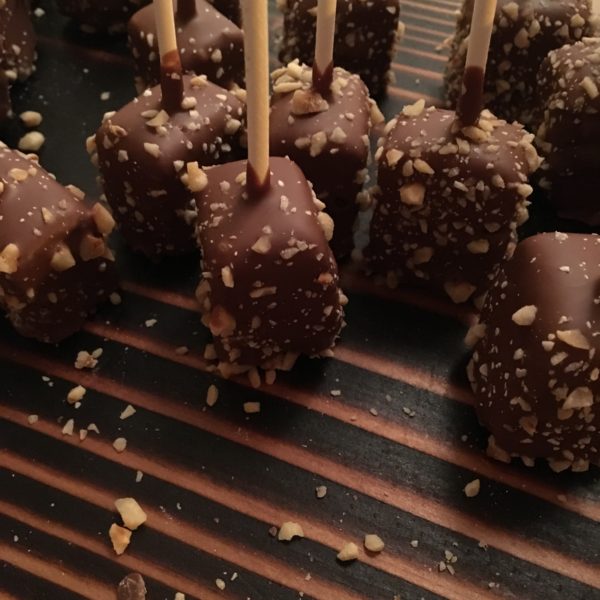 The food and drinks were dazzling and once again I highly recommend the experience. Food and wine events pop up all over in many different cities. Google around and I am sure you could find one near you.
The best part for Craig and I was that both of our kids were able to join us this year. Anytime my nest is full, I am in heaven!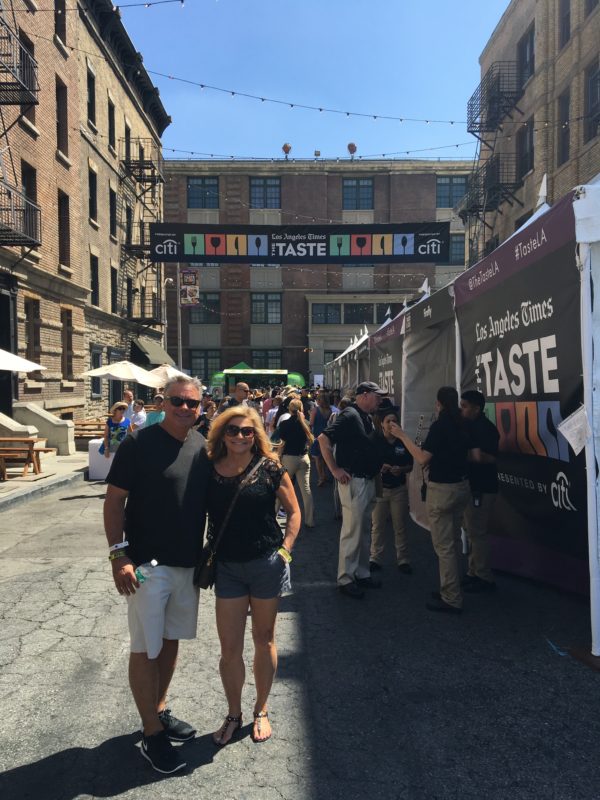 ---
I hope you will connect with me on all of my social media sites:
Remember you can receive our posts via email every time we publish them. Just leave your email in the box above.