The Park Hyatt Chicago is urban, impeccable, sophisticated and welcoming, with views of Chicago that make you sigh with happiness.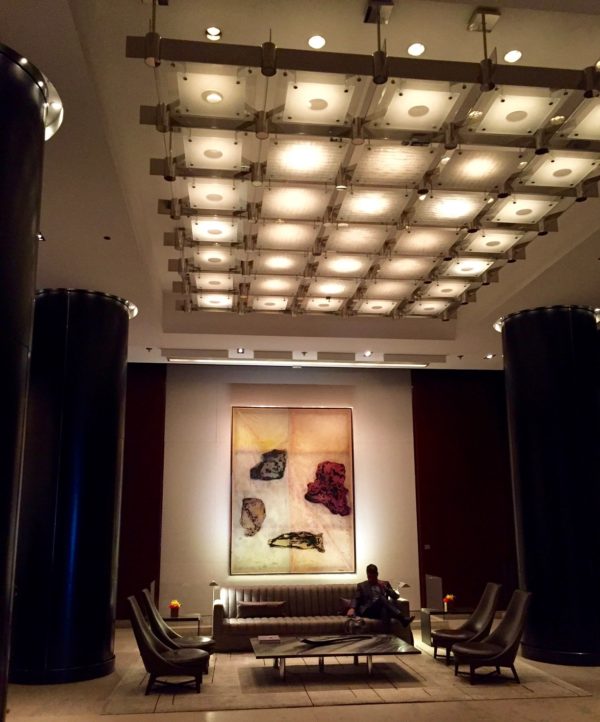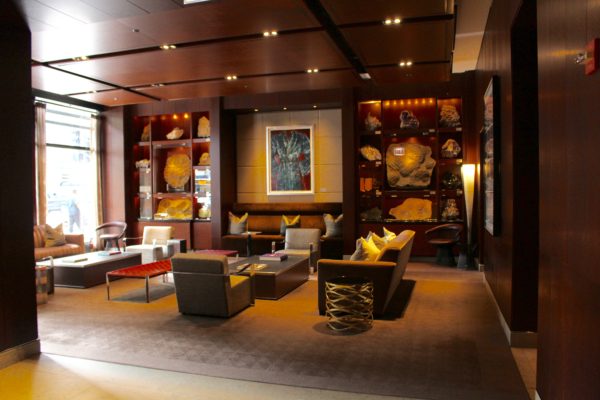 Hotel luxury can come in many forms and it can be represented in something as subtle as great smelling toiletries or terrific personalized service. This magnificent property offers all of these small luxuries as well as the big ones like excellent fine dining, elegant design and postcard perfect views! From beginning to end, I felt like the princess in the castle at the luxurious Park Hyatt Chicago. The hotel faces The Miracle Mile and Michigan Avenue as well as the turrets of the historic Chicago Water Tower.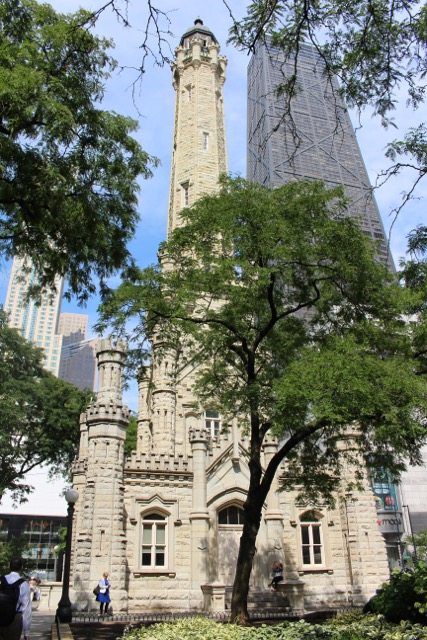 Because of our Hyatt status and the (150+ nights per year we stay in their hotels) they kindly upgraded us to the Water Tower Suite for our five night stay ~ A-mazing.! Across the length of the room, there were large, comfortable, window seats with velvet cushions and a brand new, five-pound September Vogue magazine just waiting for me! Yes, I sat there thumbing through the enormous four-inch thick book while enjoying the view. Girl heaven!
Our suite ~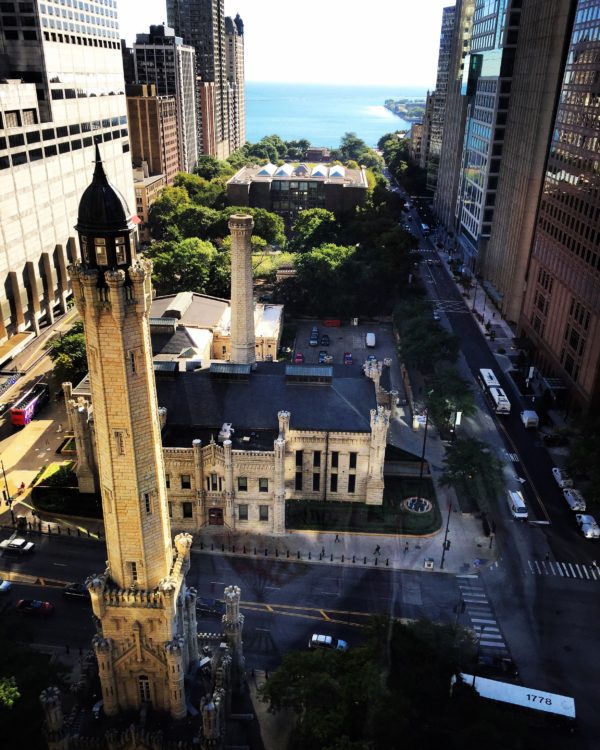 The Water Tower Suite – The very best the Park Hyatt Chicago offers!
We enjoyed residential splendor in this 1,850-square-foot suite with a huge marble entry and even more grand living room/dining room, kitchen, office area, two bathrooms and luxurious marble tub. The couch could easily seat twelve people and the tub seemed to be far too large for two let alone just me! So extravagant!
My entire trip was filled with pinch me moments. I actually felt a little guilty enjoying the room alone in between my sight-seeing trips while Craig was in meetings. This was only my second time visiting the windy city (and yes it was very windy) and it impressed me even more than my first visit, which was five years ago.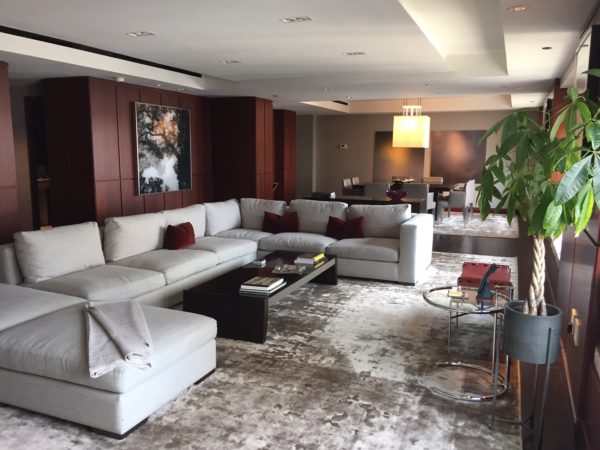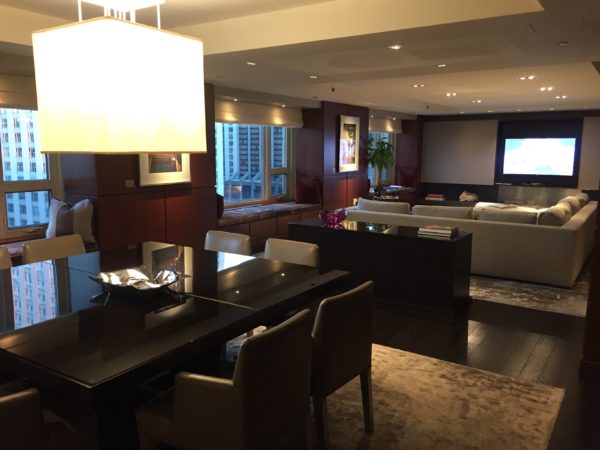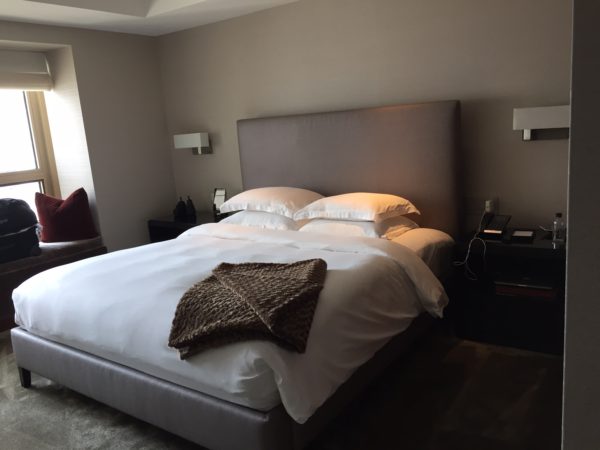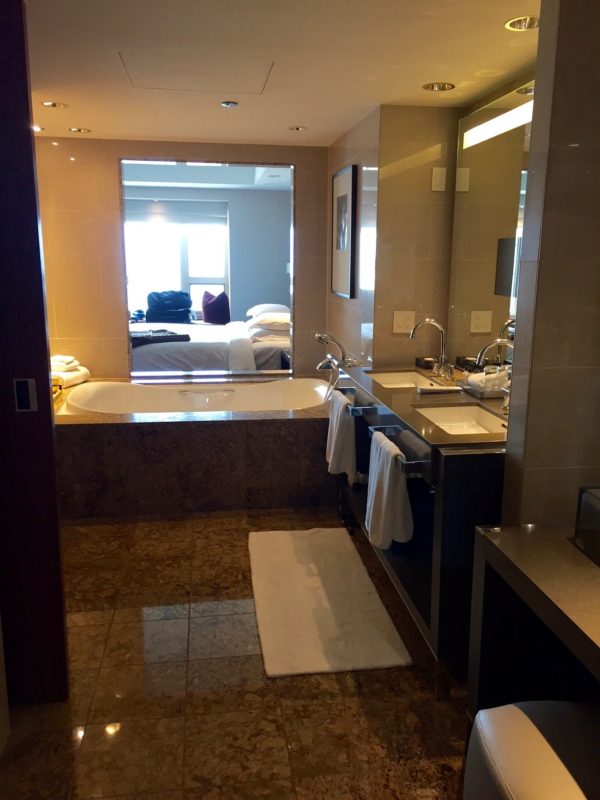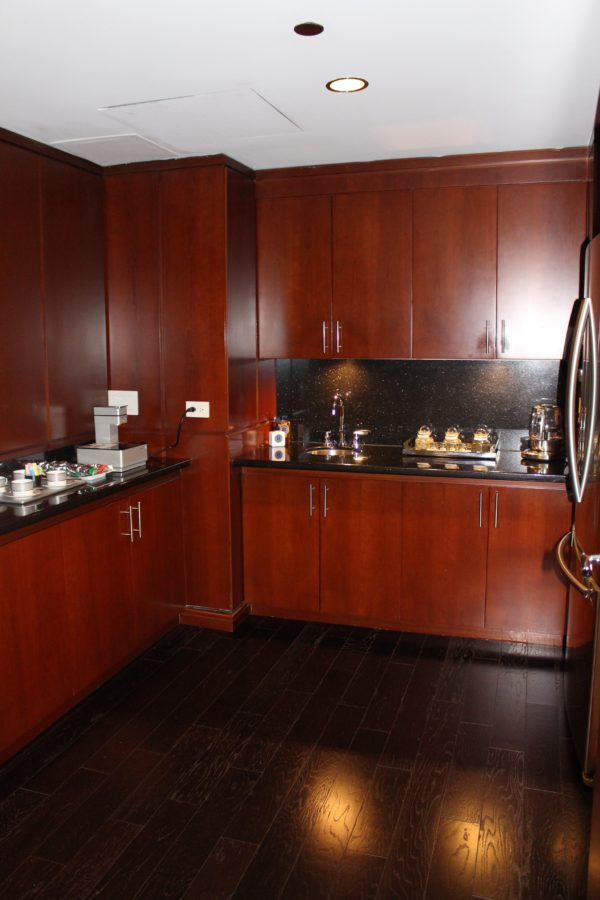 Room Service Please!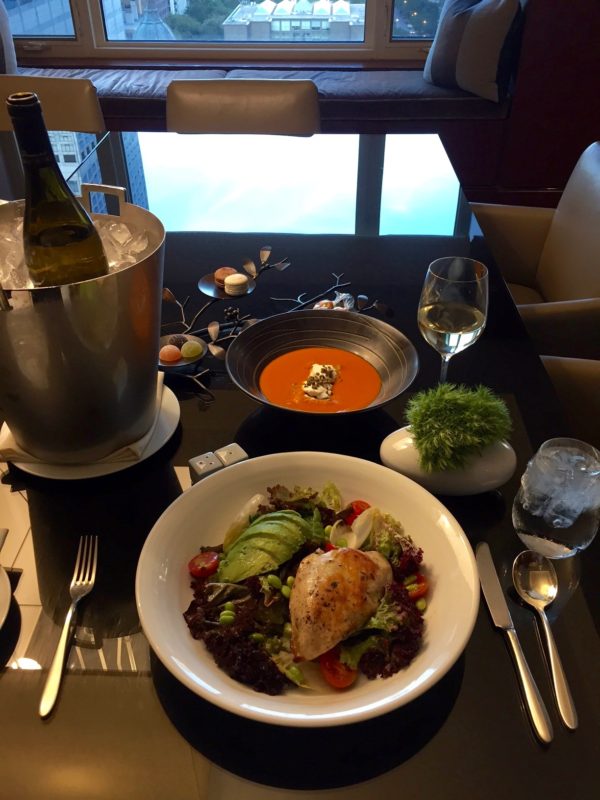 One evening I decided to stay in and order room service.. this isn't just any tray with lukewarm, average tasting food on a plate. This was a culinary experience! I ordered Tomato Bisque and a salad with grilled chicken. I received: A cold, crisp bottle of Sancerre waiting in an ice bucket (A generous gift from Karen the Concierge), both of my dishes, plus… hand prepared fruit gels and two types of French Macaroons. No, I am not kidding!
Not only was everything wonderfully delicious, but the presentation was over the top lovely. Princess Suzanne enjoyed a beautiful evening thanks to the Park Hyatt Chicago.
My favorite breakfast!
One of my favorite meals of the day is breakfast and Eggs Benedict is my number one treat! The entire week I ate very healthy with a dish of fresh yogurt, berries and house made granola with my English Breakfast tea, but on my last morning, I enjoyed this view and an excellent Park Hyatt Eggs Benedict.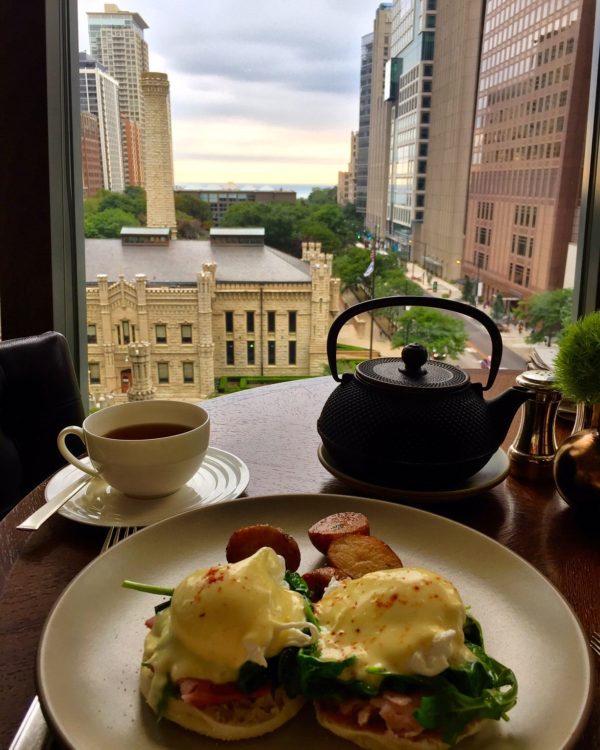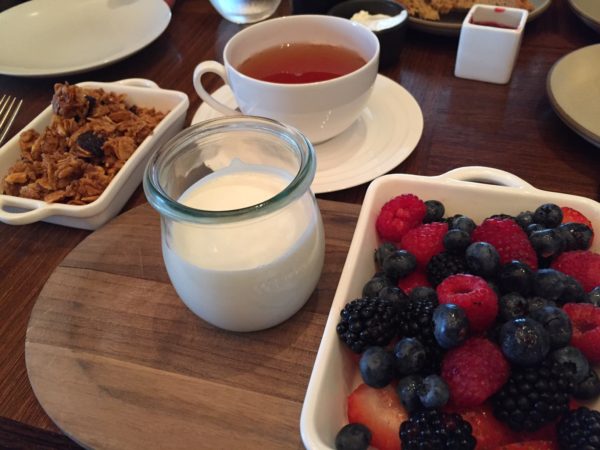 Sometimes a luxurious hotel can feel intimidating, but not at the Park Hyatt Chicago. The minute you step on the property, the doorman welcomes you, and every staff member in the lobby says hello and welcome. This is an outstanding hotel, in a superb location with fantastic food and tremendous service. I can't wait to go back! I feel very fortunate to have had the opportunity to enjoy this type of travel experience!
PS~ The Park Hyatt Chicago also offers the rejuvenating NoMI Spa, an indoor lap pool and an indoor gym too!
For info about our stay at the Park Hyatt New York – Visit => Here!
---
I hope you will connect with me on all of my social media!
Remember you can receive our posts via email every time we publish them. Just leave your email in the box above.