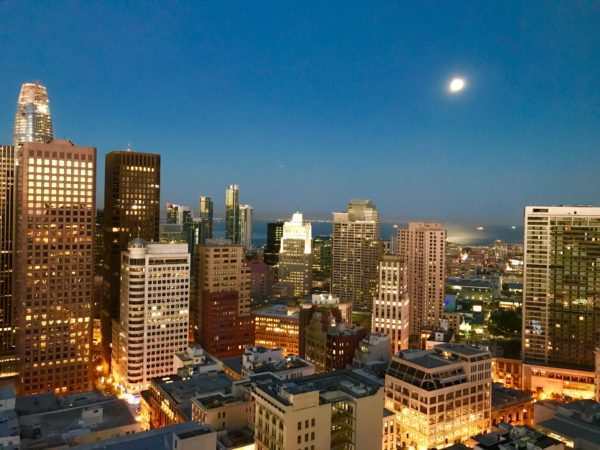 What is it like inside a Presidential Suite in San Francisco?
How about a sneak peek inside a Presidential Suite at the Grand Hyatt, San Francisco? What is a Presidential Suite exactly? Do presidents stay there? Rock stars? The Dalai Lama? How about a travel blogger and her business traveler husband? Check, check, check and check.
We actually did stay in The Onyx Suite in Downtown Seattle just after the Dalai Lama left the hotel. That felt pretty darn cool.
We are offered upgrades to suites of this kind because my husband spends half of the calendar year in Hyatt Hotels. Think of how many days that is. These upgrades are a type of thank you for his continued support and loyalty. It is a lovely perk for the sacrifices he (and I make) when he is far from home so often. Upgrades to this level don't happen often, but when they do, we are very impressed…and grateful!
Hotel Points ~
I have always suggested that sticking with one hotel chain and building loyalty points for future travel is so beneficial. This strategy helps us build hotel points and has allowed us to stay in many extraordinary luxury hotels. Craig and I just returned from a stay on the island of Mallorca at the incomparable Park Hyatt and we stayed there using points. Many of the hotel chains have credit cards where you can earn points for future stays as well.
Inside the Presidential Suite at the Grand Hyatt in San Francisco ~
These photos don't need much explanation only that the corner suite views are second to none and the rooms were e-n-o-r-m-o-u-s! We calculated the suite to be just about 2,000 sq ft. Yes, it's true!
A quick video of the suite ~
If you receive this post via email, click HERE to see the video ~
The Living Room ~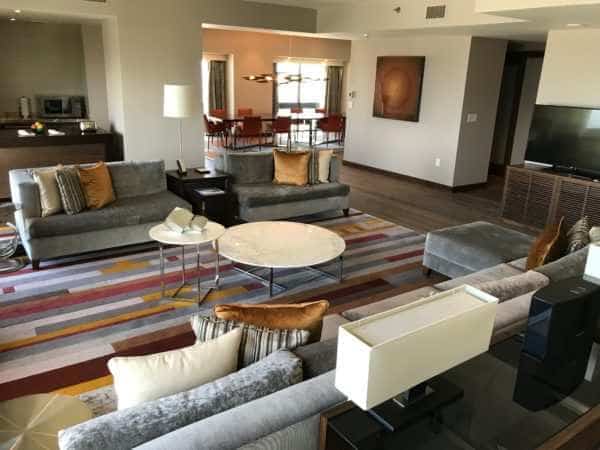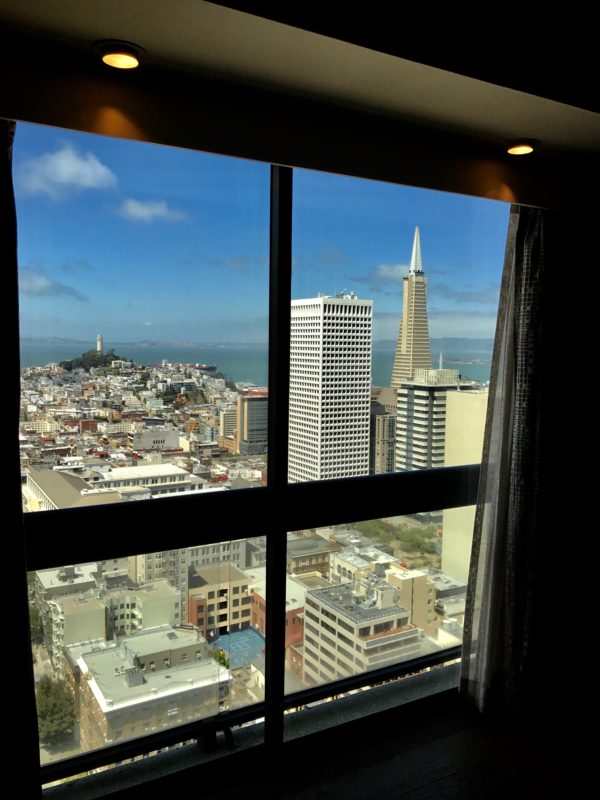 The Dining Room with seating for ten!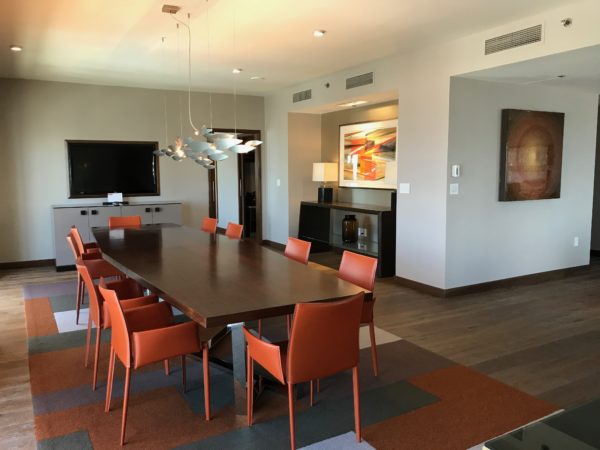 The Bar ~
The Bedroom ~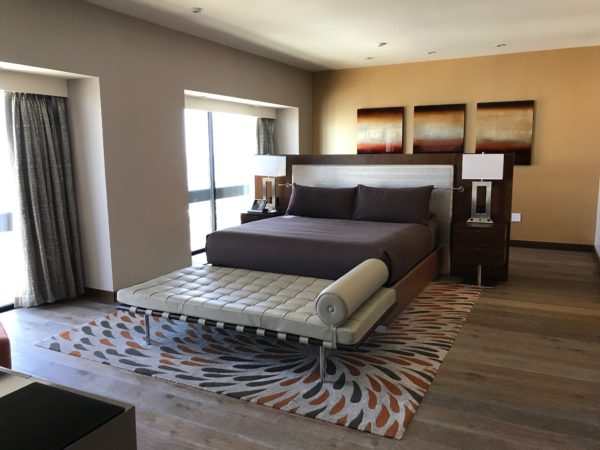 The Bathroom ~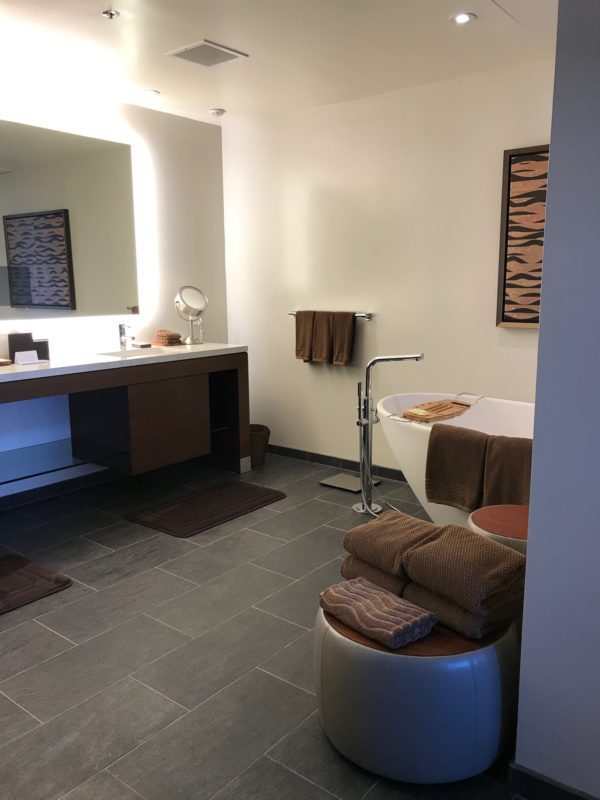 Aside from the sheer enormity of the space, the views are what really sets this Presidential Suite apart from the rest. We were able to have our son and his girlfriend join us for drinks so we could share our good fortune.
I never take for granted a breathtaking view, superb service, luxurious design and excellent amenities. We both enjoy the heck out of an upgrade such as this. We thank the Grand Hyatt for always offering top notch service and beautiful accommodations. We always look forward to our visits in this excellent hotel.
Have you considered making a reservation here at the Grand Hyatt San Francisco at Christmastime? The hotel is located directly on Union Square in the heart of the shopping district, near Chinatown and you can walk to so many other prime spots in the city from here as well!
For other posts about this city, just type in San Francisco in the Search box to the right ===>
---
Do you have a friend who might enjoy this post? Please forward to them!
You can find us here:  Follow us on Twitter, like us on Facebook, check out our photos on Instagram, or pins on Pinterest