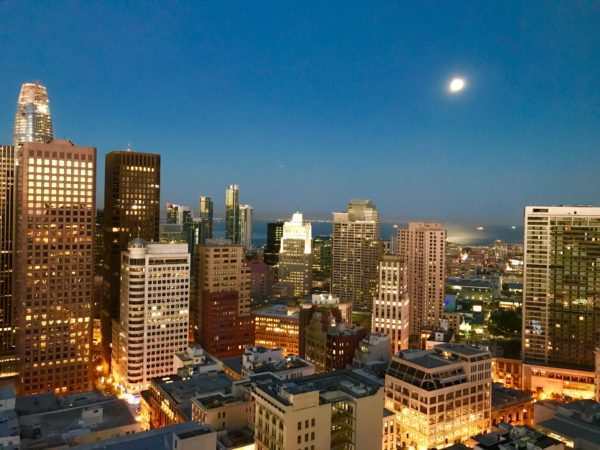 What is it like inside a Presidential Suite in San Francisco?
How about a sneak peek inside a Presidential Suite at the Grand Hyatt, San Francisco? What is a Presidential Suite exactly? Do presidents stay there? Rock stars? The Dalai Lama? How about a travel blogger and her business traveler husband? Check, check, check and check.
We actually did stay in The Onyx Suite in Downtown Seattle just after the Dalai Lama left the hotel. That felt pretty darn cool.
We are offered upgrades to suites of this kind because my husband spends half of the calendar year in Hyatt Hotels. Think of how many days that is. These upgrades are a type of thank you for his continued support and loyalty. It is a lovely perk for the sacrifices he (and I make) when he is far from home so often. Upgrades to this level don't happen often, but when they do, we are very impressed…and grateful!
Hotel Points ~
I have always suggested that sticking with one hotel chain and building loyalty points for future travel is so beneficial. This strategy helps us build hotel points and has allowed us to stay in many extraordinary luxury hotels. Craig and I just returned from a stay on the island of Mallorca at the incomparable Park Hyatt and we stayed there using points. Many of the hotel chains have credit cards where you can earn points for future stays as well.