"There's no cryin' in baseball"

– Tom Hanks' character in the movie A League of Their Own.
This is an updated post I wrote about how much the game of baseball has touched our lives. I am certain you will relate to this on some level. It was published in the Huffington Post as well.
---
Recently we took our dog Rocco for a long walk and unwittingly ended up at the local baseball fields. Baseball season was in full force and we unexpectedly walked smack into to a time warp of sorts. Here we were, the Empty Nesters, with kids all grown and finishing college. I was moved by the realization that our roles have forever changed and we have become the spectators instead of the participants. I watched my devoted baseball husband standing there thoughtfully watching the boys practice. In an instant, all of the fond memories of sitting in the stands and watching our son Nick play, came thundering back to me.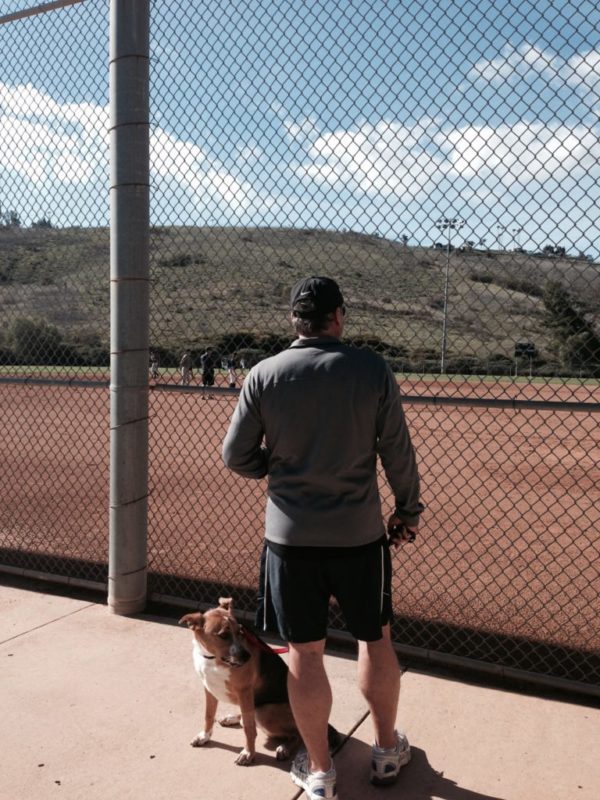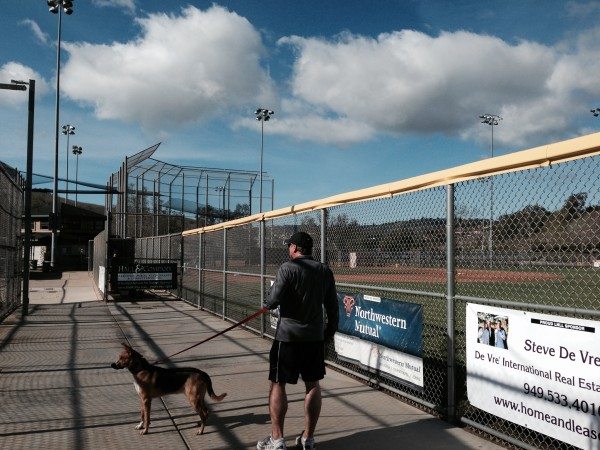 For fourteen glorious years we spent nearly every waking moment at the baseball field. If you are serious about playing, baseball is played year round. There are tournaments, summer ball and winter ball, plus pitching lessons, batting lessons and physical conditioning.
My husband Craig enjoyed a myriad of jobs from t-ball coach, manager, first base coach and for two years even as Little League president. When Nick graduated to playing high school ball, Craig hung up his cleats. His final job was sitting in the stands with me and he enjoyed every bit of that experience as well. Through the years he prepped the fields, cleaned the snack shack, cheered the teams and threw hundreds of batting practices.
At the end of Nick's last high school season, I joked with the other baseball moms that we should each choose a kindergarten baseball player and follow his career. We could then relive our experience all over again… Not really, but these moments with our kids are so fleeting and so special – you sometimes wish you could go back.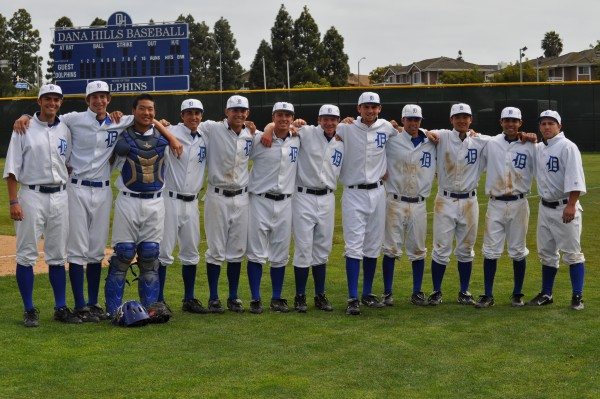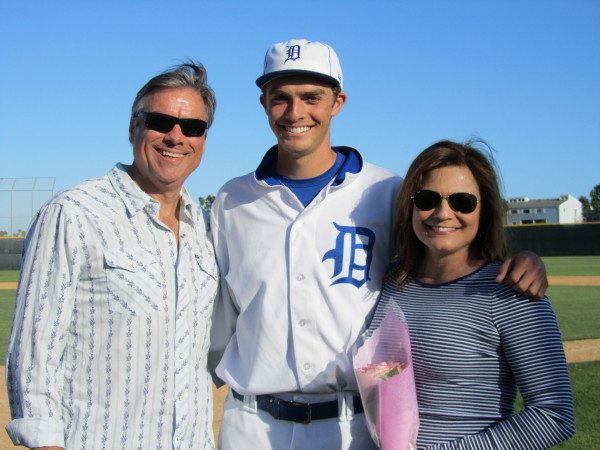 Our children choose a sport or an activity and we unselfishly devote ourselves to support these activities unconditionally. Don't you agree? We spend countless hours supporting their passion and we have not regretted one minute. I imagine you have stories to tell of the big game that was won or lost, the broken bones, endless practices or the role in the musical that she was the STAR! Sound familiar?
How is it that our kids have aged 18 years, but we still feel the same?
Although I was wistful, I knew in my heart that this was just part of our journey and those memories of the days of playing baseball are always there for us to reflect upon. For the parents that are still in the middle of it, I say…Enjoy it. I know you're crazy busy, but one day you won't be and you can't get those experiences back.
What do you remember from those days when the kids were younger?
As the umpire says: Play ball!
Enjoy the season,
Suzanne
Don't miss a post! Remember to leave your email in the upper right hand corner of this page to receive our posts via email when we publish them.