Now that my nest is Empty… I have time to share my unsolicited advice to the next generation. Lucky you!
Now that my children have left the nest and are off living their independent lives, it has given me time to reflect upon several ideas that I think are important for a successful life. When your kids are home, especially during their high school years, there is never enough time to contemplate life as much as we would like. We work through the family's scheduled activities with our heads down, focusing on what project needs to be done next. Sound familiar? We just don't have time for "personal pondering" about what we think, or even what matters to us (and not our kids). As parents we have a laser beam focus on their needs and what we can do to make their life the very best possible.
Now that my nest is Empty, I have much more time for these thoughts and feelings to come to the surface. In the middle of the night I was thinking about key concepts and ideas I wish I had known when I was in my twenties. I am not suggesting we are too busy to guide our children when they are young. Just that a reminder is helpful and I have just assembled a few important ideas I would like to share. My guess is that you probably will agree with these and have others you would add to the list!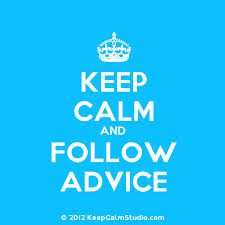 1. Be proud, stand tall, don't be afraid to try new things.
2. Quit worrying about what other people think! The tiger doesn't worry about what the lamb thinks, right?
3. Read! Work on yourself, take time to improve YOU! You must read books, practice your craft and run the distance. Do what it takes to GROW as a person.
4. Stay away from chemicals anywhere that you can. Try to eliminate toxins in your food, air, water and  other household products. I just don't believe people take this idea seriously enough.
5. Take care of your health NOW. Don't wait until your 5o's to get started, begin in your 20's.
6. Be loyal.
7.  ALWAYS tell the truth.
8. Don't waste time. (Turn off the video games)
9. Write down goals. What do YOU really care about? Follow your heart.
10. Ask someone who is older, that you admire, to mentor you and give you suggestions for the future.
With age comes wisdom, but when you are young it is beneficial to get a head start by listening to someone older than you, that has made plenty of mistakes, but has experienced success as well. If you are afraid of failing, try anyway. Most often you learn more from difficulties than you do from success. Don't get me wrong, success is a fabulous feeling! But you can still build on the failures and learn from them.
Love your family, love your friends, be appreciative and be grateful. <3
What would you add to this list?