If you were to line up ten different people and ask them to describe a perfect afternoon in San Francisco, you would undoubtedly receive ten different answers. San Francisco is a shopper's paradise, a foodie's dream vacation and a photographer's delight. The city will easily captivate every one of it's millions of visitors.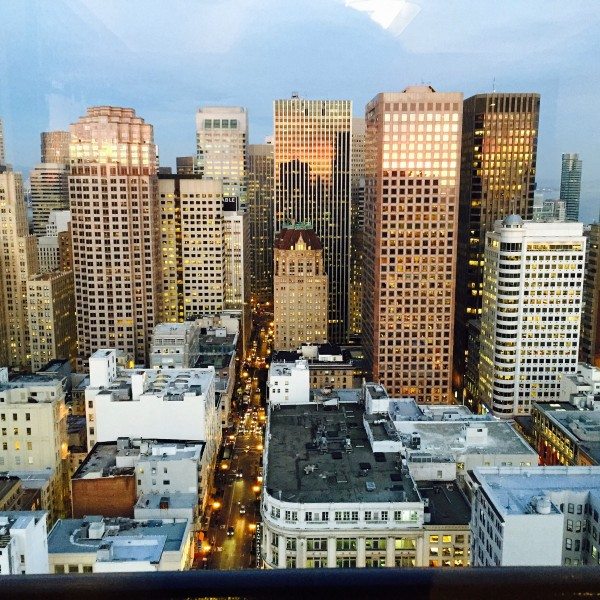 We travel to the city by the bay many times each year because my husband's company headquarters is in Silicon Valley, a short drive from downtown San Francisco (when there is no traffic)!
Since we visit so often, I have established my favorite spots like the Ferry Building and shopping all around Union Square. We always enjoy staying at the Grand Hyatt San Francisco on Union Square as well. This impressive hotel has recently been renovated and the decor is spectacular. The views from the 34th Floor Club Level are breathtaking and our gorgeous suite looked like a movie set.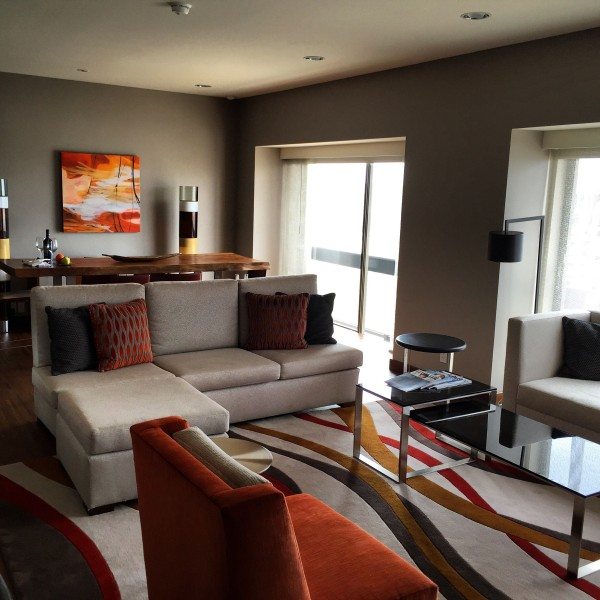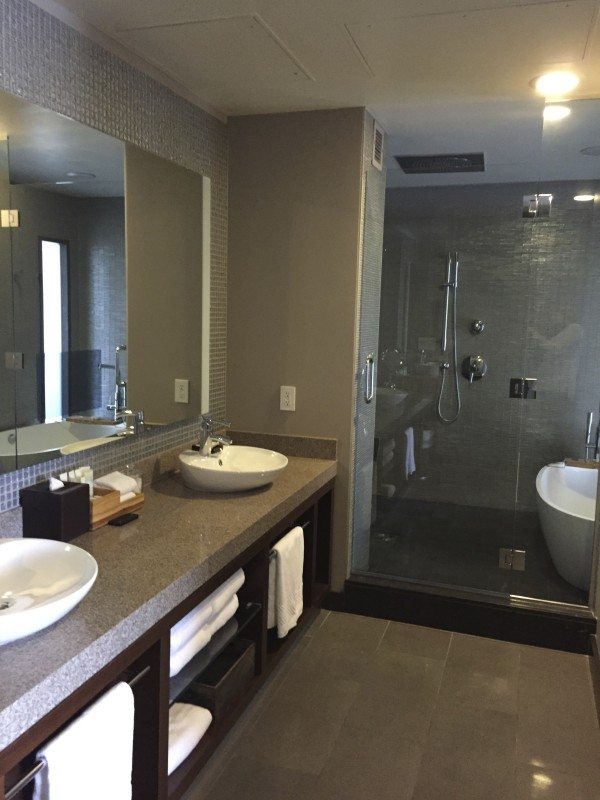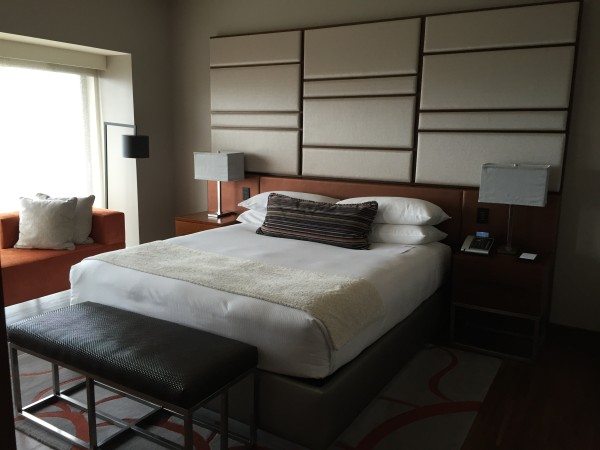 My husband Craig travels almost every week for business and stays in Hyatt hotels for about 150 nights a year. Yes – 150 nights! Therefore, even on our vacations we always stay in Hyatt properties (We have accrued lots of points). The hotels are consistently fabulous, the staff is so welcoming and accommodating, plus your complete happiness is their ultimate goal.
On a recent visit to San Francisco, we cleared our calendars and spent the afternoon exploring some of the unique sights throughout the city. The skies were crystal clear, it was 64 degrees and just cool enough to require a light jacket, experience a bit of seasonal weather, yet not freeze to death!
The Ferry Building
Our first stop was The Ferry Building where we could soak in the "foodie vibe" and enjoy my absolute favorite casual lunch at Cowgirl Creamery: A grilled cheese sandwich with three types of cheese and yummy tomato soup. I usually visit the The Ferry Building and Farmer's Market some time during every visit. The restaurants and food shops are fabulous and the views from the Embarcadero are quintessential San Francisco.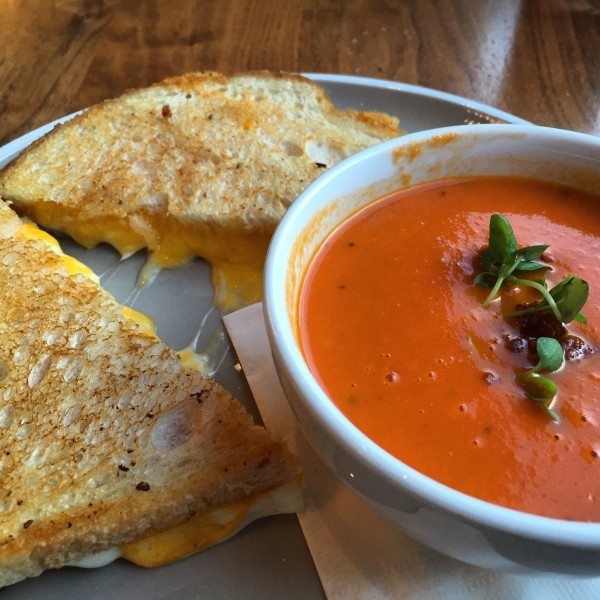 The Ferry Building was built in 1898 and along with the 240 foot clock tower it is the iconic symbol of the San Francisco Waterfront.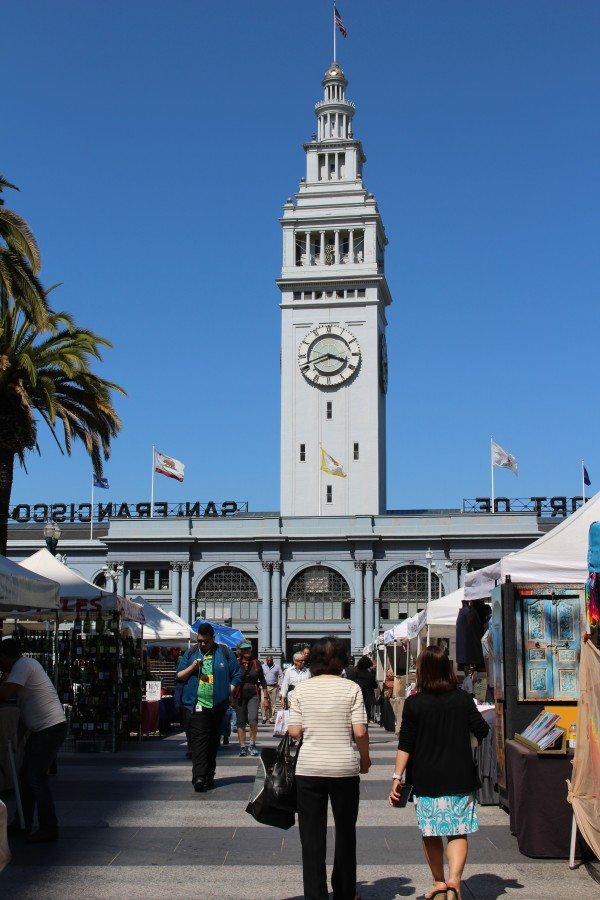 The grand and dramatic heart of the building is 660 feet long, three stories high, with beautiful glass windows that allow a clear view into to the vivd blue sky. The building showcases all of the vast varieties of the world renowned food industry and community of the Bay Area. The legendary cuisine of San Francisco is truly out of this world. All of the local chefs and restaurants purchase many of their ingredients right there in the historic building or outside at the Farmer's Markets. You can find everything from pig parts to fruit tarts, restaurants with global cuisine, to artisan cheeses and organic honey. It is seriously a "foodie heaven" and I discover something new and delicious, every single time I visit.
Next stop the Golden Gate Bridge…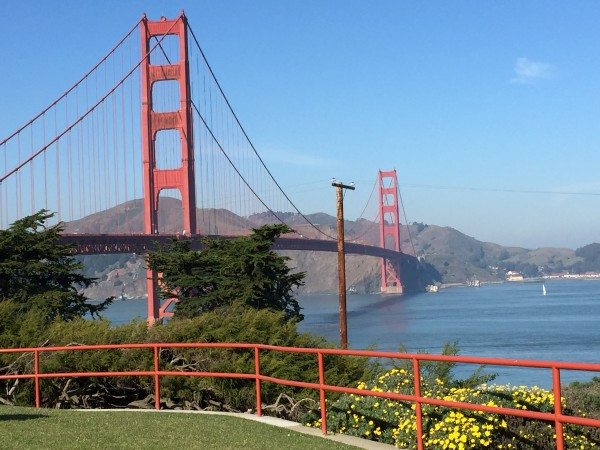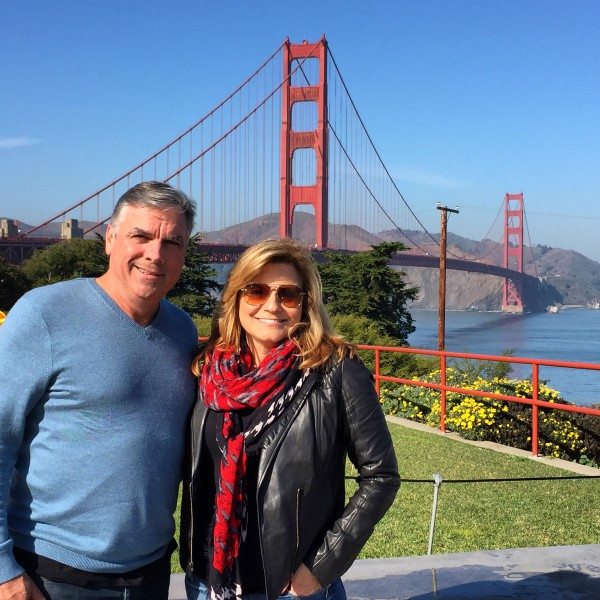 With no fog or clouds in sight, the view of the Golden Gate Bridge was extraordinary and it was an ideal time to visit! The Golden Gate Bridge Pavilion is an observation area which was bustling with tourists taking selfies and photographers capturing the best photos of their lives. It was a truly spectacular day with views "like a postcard" to die for!
We first drove to the observation area where most tourists visit and then drove a couple of miles to view the bridge from a different angle… amazing!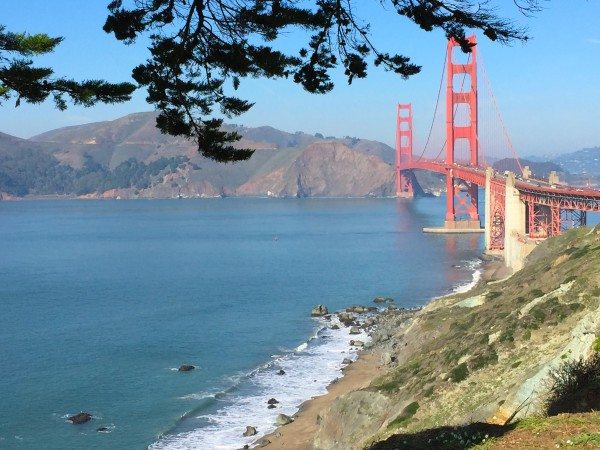 Stop number three was Spice Ace, a new spice store.
I love to cook and try my best to keep current with the culinary world. I read in a magazine about the new shop and the description and photos were so enticing that I knew I just had to visit! Spice Ace offers over 350 herbs, spices, salts, peppers, chiles, sugars, extracts, blends & gift sets from all over the world. They offer the finest variety of ingredients, at affordable prices. They package the products in recyclable, glass jars to help ensure the freshest taste. In the store they even have tasting jars so you can taste everything!
It was so tough to decide what to buy! I purchased: Herbes de Provence Sel de Mer Blanc, Porcini Mushroom Sea Salt, Rosemary Pacific Sea Salt, Organic Poultry Seasoning, Raspberry Powder, San Francisco Mission Cane Sugar, Ground Vietnamese Cinnamon and Vanilla Bean Cane Sugar.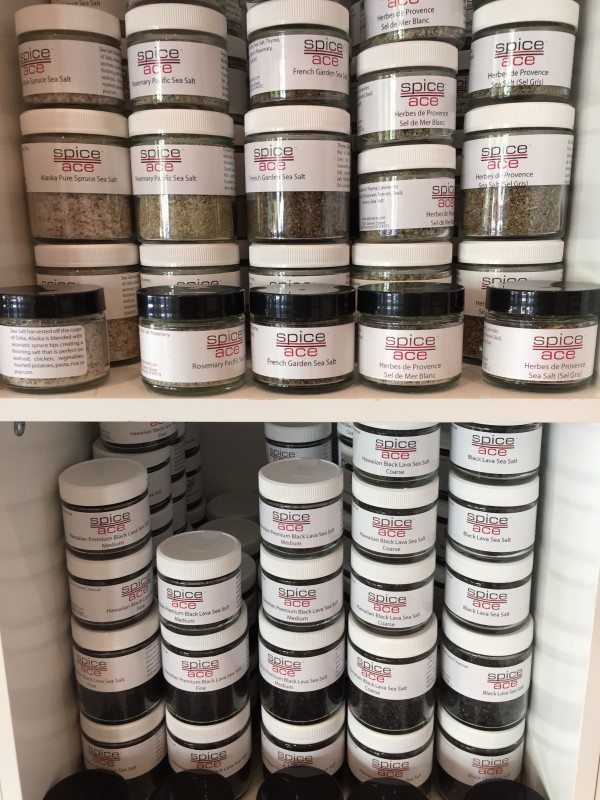 In keeping with this culinary theme we visited Omnivore Books on Food in the Noe Valley. I have always wanted to visit this unique bookstore, but it was easier to get there by rental car instead of public transportation and we don't always rent a car. Omnivore Books on Food features new, antiquarian, and collectible books on food and drink.
Omnivore connects the past to the present by offering centuries of knowledge on growing, raising, and cooking food. They offer everything from 19th Century agricultural guides to how to start a kitchen garden in a 21st Century apartment.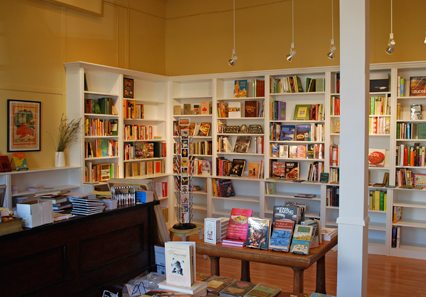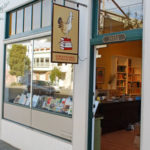 I picked up the book How to Cook A Wolf by M. F. K. Fisher. I love books, especially old books and thought I would add it to my collection. When I took it to the counter, the shopkeeper said " Oh this is a first edition signed by the author and it is $2500." She knew I did not realize these important details and was politely letting me know. I cheerfully handed it back, but I did however purchase Dana Cowin's new book Mastering My Mistakes in the Kitchen.  "An uproarious, inspiring cookbook from the longtime editor-in-chief of Food & Wine magazine, in which the first lady of food spills the secret of her culinary ineptitude, while learning—finally—to cook, side-by-side with some of the greatest chefs working today, from David Chang to Alice Waters to Thomas Keller."
Last stop was a glass of wine in the club to enjoy this view.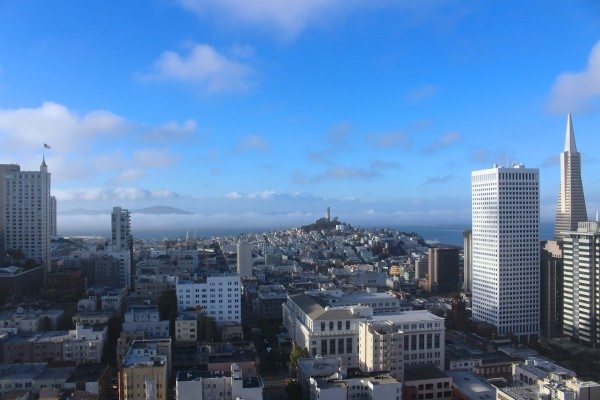 There are so many incredible places to enjoy in San Francisco. My personal offering today is just a simple, yet different combination of culinary delights in one of my favorite cities.
For other ideas check out these recent posts of mine. The possibilities are endless…
If I were visiting San Francisco for the first and/or only time, I would immediately visit as many of the iconic locations around the city as I could, try to eat in several different neighborhood restaurants, visit the Golden Gate Bridge, The Ferry Building, Fisherman's Wharf and ride the cable car. If you still have energy left… share a hot fudge sundae at Ghiradelli Square and take a stroll in the Palace of Fine Arts. I am certain I have missed a few favorite spots because there are just so many, but you can create your own itinery that suits your interests and desires.
Oh and one more idea… Visit Alcatraz Island if you can!