Our newest adventure: The gift of a trip to Hawaii – including a spectacular private concert performed by the infamous Elton John!
Recently I wrote a post about celebrating our 30th wedding anniversary and how so many things have contributed to this successful marriage/partnership. As a couple we have so much to be proud of, but we consistently work hard to maintain this success through the years by working at the relationship every day. When viewing our Empty Nest from the outside, it may seem that all we do is have fun and travel, but the reality is that there is a great deal of focus and career engagement going on behind the scenes, particularly for my husband Craig.
Craig's work is incredibly demanding and requires frequent travel and a long work week. He works for Oracle, a multi-billion dollar hardware and software company, who rewards their sales and sales management teams with an unparalleled trip called Club Excellence. Once a year only 3% of over 33,000 sales people, around the globe, who reach an extraordinary level of performance, are treated to a trip of a lifetime and this year was no exception.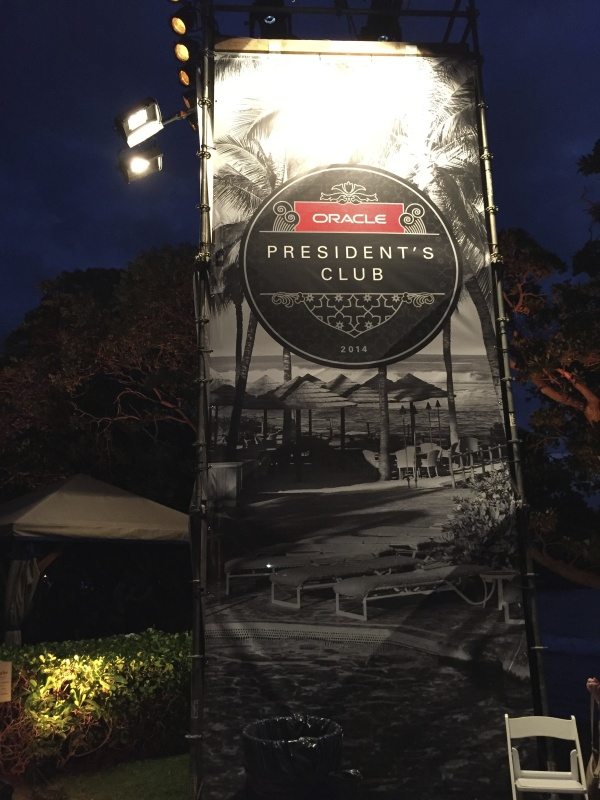 Each year, the destination for the rewards trip is either located in The Bahamas or on one the Hawaiian Islands. This year's Club Excellence was an all expenses paid vacation to the big island of Hawaii for four nights of luxury, activities and events culminating with the grand finale, a special concert from the music industry's best of the best! Through the years we have enjoyed private performances from Eddie Vedder, Bruno Mars, Sting and this year's superstar: Sir Elton John.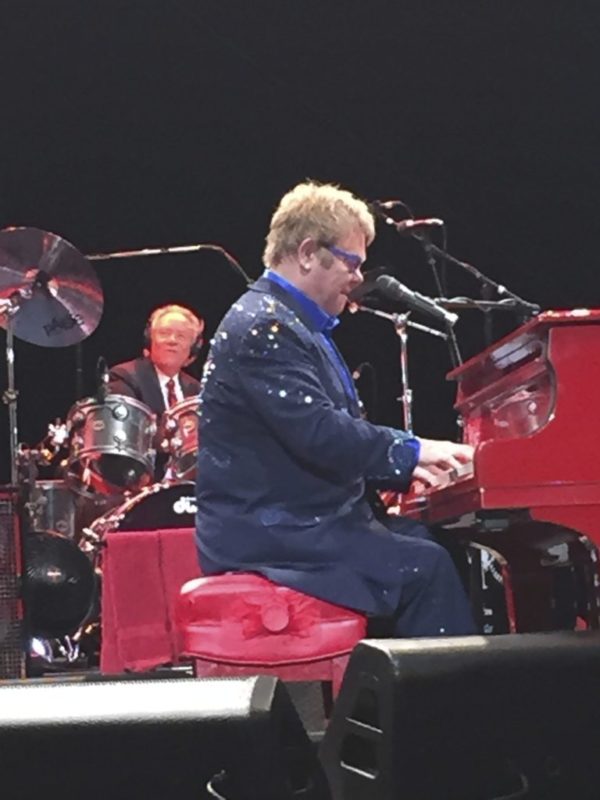 According to EltonJohn.com, "Elton is the third most successful artist in the history of the American charts, behind only Elvis Presley and The Beatles. He has had 56 top 40 singles in the United States, a total second only to Elvis Presley. He achieved seven #1 albums in the three-and-a-half-year period from 1972 to 1975 — a period of concentrated success surpassed only by the Beatles."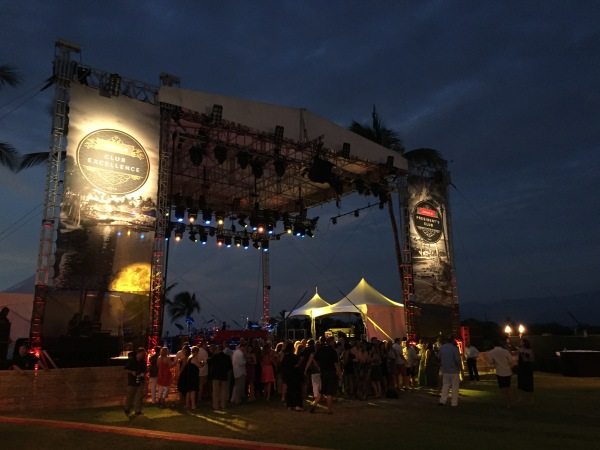 Interestingly enough, although Elton is one of the most talented music superstars of all time, he was so unpretentious and genuinely delighted to be there with us. Additionally, because of the serious possibility of a hurricane, the Oracle event planners reluctantly asked Elton if he could come one day early! He answered with: "No problem, I would be happy do it." It is difficult for me to convey just how touched I was by his performance. Elton John is an icon, a creative genius and generous philanthropist. I was in awe.
He is 67 years old and his unmistakable voice sounded just like his recordings did back in the 70's when I first discovered his music.  I used to sit cross-legged on the floor of my bedroom with my friends and listen to his music for hours. However, what impressed me the most were his astonishing piano skills! It was freaking unbelievable to watch him play the piano like a person 1/3 of his age. It was truly remarkable. Here is a video clip that I was able to capture. Watch how he sings "Oh Ya!"
I was obviously thrilled to see Elton John perform and because there were only about 1,500 people in attendance, our proximity to the stage was unlike any concert I have ever experienced. I stood on the fence just ten feet away from him…It gave me chills! The audience at the event represented Oracle employees and their significant others, who traveled to Hawaii from all over the globe. I met intriguing, talented people from South Africa, Ireland, India, England, China, South America and of course from the United States – almost every continent was represented. What I found quite interesting was that Elton John transcended any language or cultural barriers and even the youngest of the attendees (in their 20's) still knew who he was and loved the concert.
Along with his band which included his drummer Nigel Olsson, who played amazing drums while wearing a suit and tie and his lead guitarist Davey Johnstone who rocked it like a 20 year old, they performed every song I could have hoped to hear. In between songs he spoke about his writing partner of 41 years, Bernie Taupin. Fun fact: The two of them never write a song in the same room. Bernie writes the lyrics, sends them to Elton and then he writes the music. Here is a partial list of what they played magnificently and for two hours! Funeral for a Friend/Love Lies Bleeding, Bennie and the Jets, Levon, Candle in the Wind, Saturday Night's Alright For Fighting, Tiny Dancer, Your Song, Crocodile Rock, I'm Still Standing (one of my faves).
He closed the concert with the Circle of Life from the Lion King, which unexpectedly brought tears to my eyes. The song was released in 1994 when our daughter Alex was just six years old. She and I sang that song in the car at the top of our lungs, over and over again and we bought countless Lion King stuffed animals she played with for years. All of those delightful memories came rushing back which only enhanced my experience!
While performing, Elton John would frequently get up and walk briskly across the stage and stand and point at the audience and ham it up with a huge smile. Raising his arms, he asked for more applause and enthusiasm. He was genuine, gracious and sincerely thrilled to perform. It was P-H-E-N-O-M-E-N-A-L!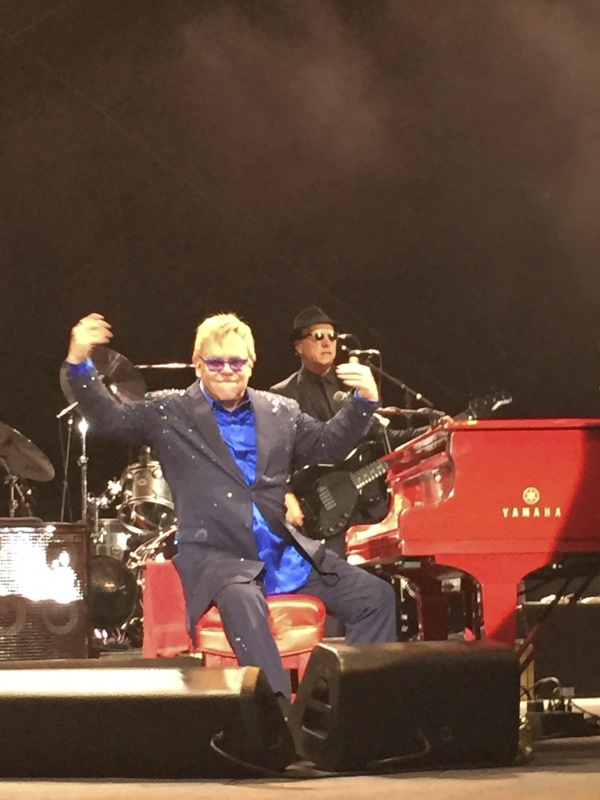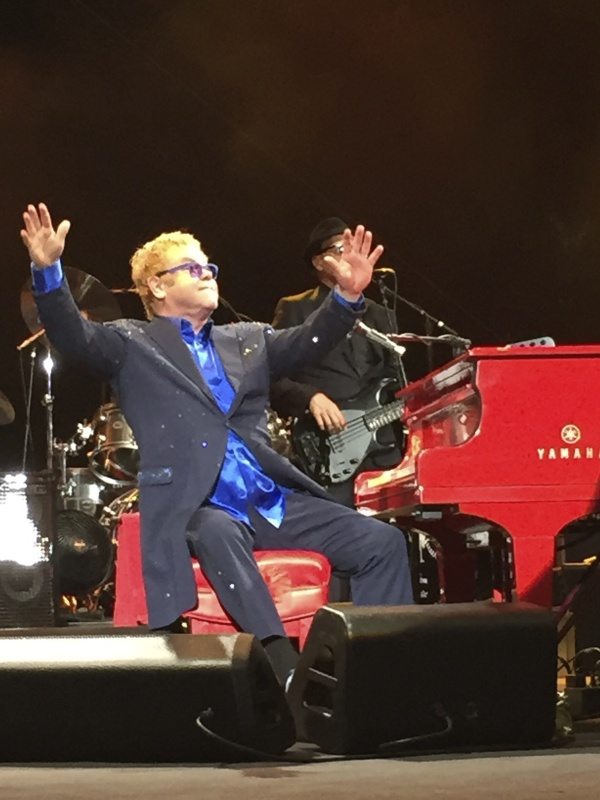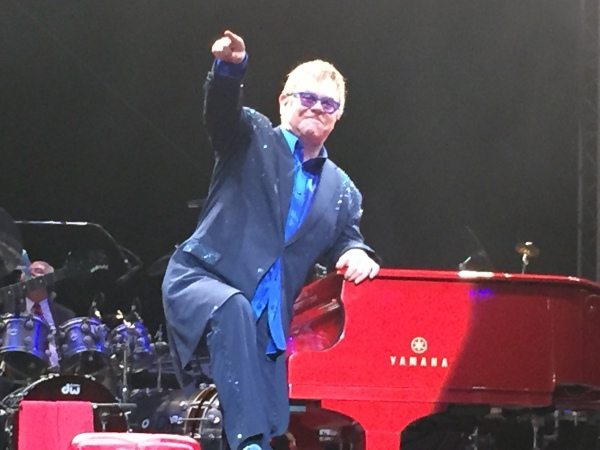 This Elton John concert "adventure" was one of the most incredible musical experiences of my life. I have attended hundreds of concerts from U-2 to The Rolling Stones and I can say unequivocally that this unforgettable concert was the best of the best! With the drama of a possible hurricane, coupled with my childhood hero performing, standing near the beach in Hawaii at sunset, I could barely contain myself! I am so fortunate and so very grateful to have been able to attend.
I took so many photos, I have had a difficult time narrowing down which to share! Enjoy!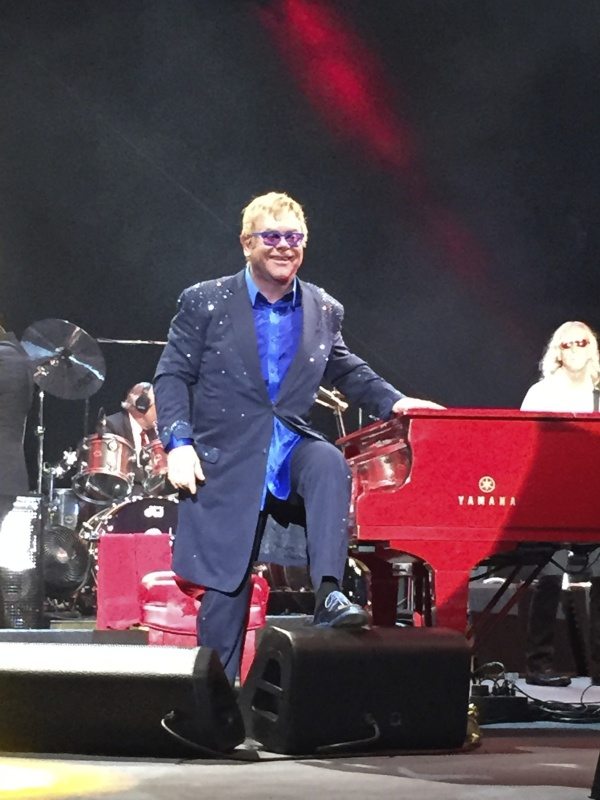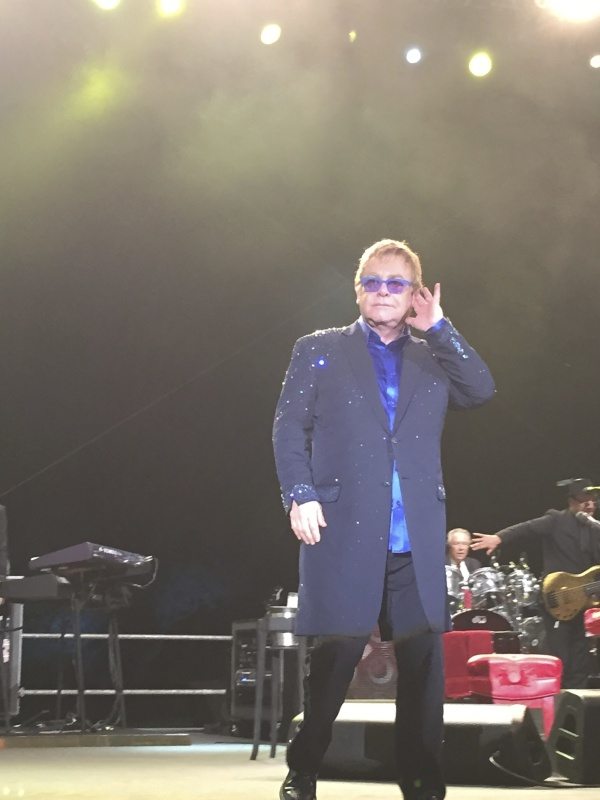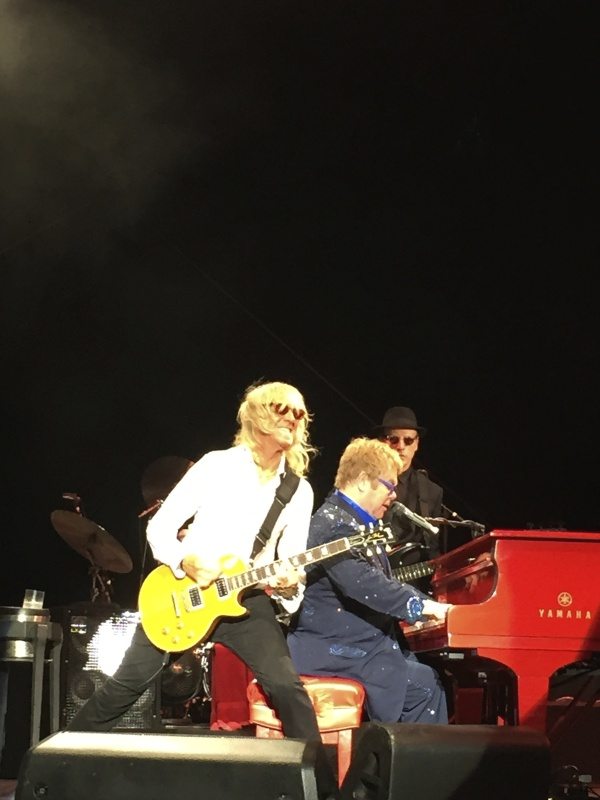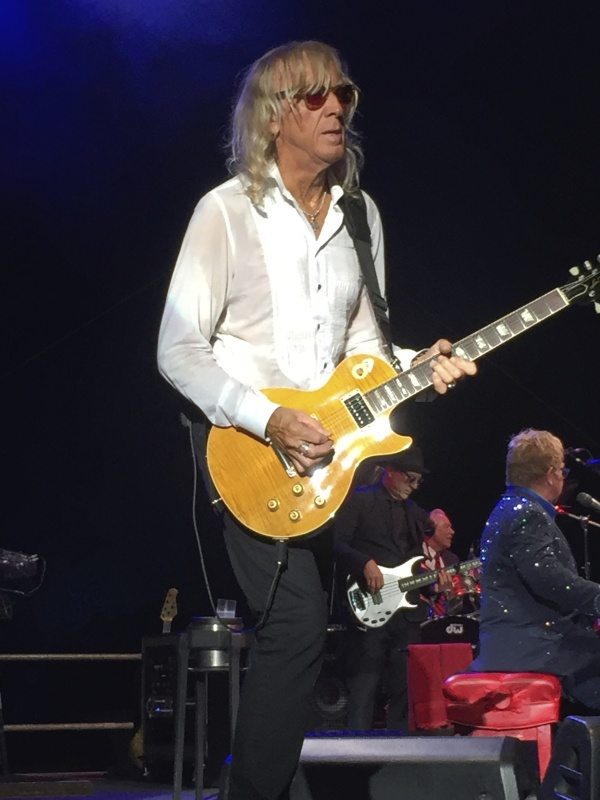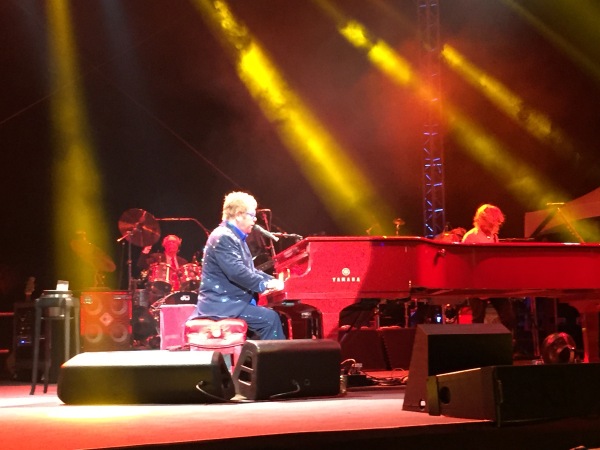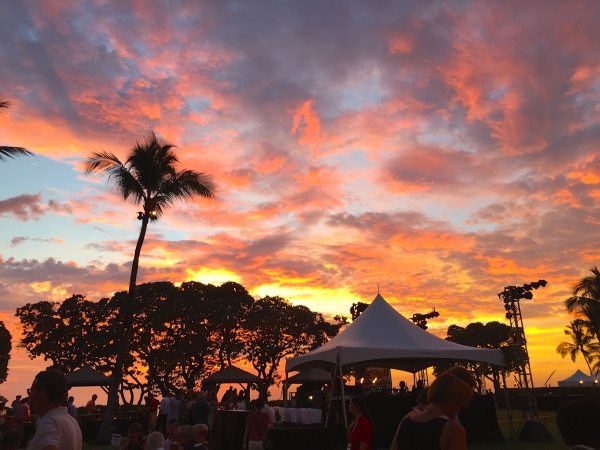 All photos and videos were taken with my iPhone 6.