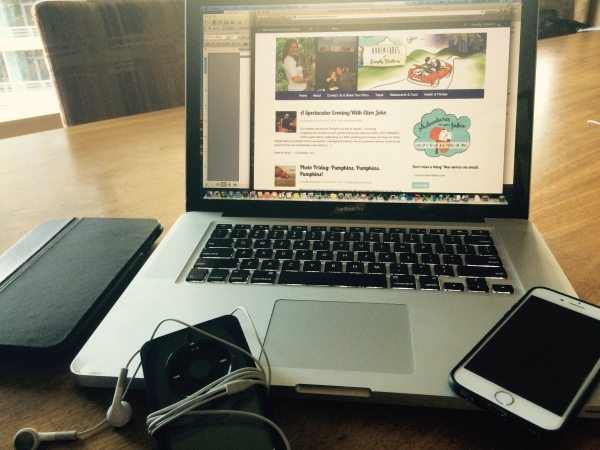 Technology is like aging, you can try to out run it, but sooner or later you have to embrace it.
Are we slaves to technology? Yes, I think many of us are and some of us won't admit it either. I have a handful of friends who do not have Facebook accounts and don't engage in social media and live perfectly fulfilled lives. Therefore this declaration of mine is not for them, it is for you my friend who understands me, who "likes" and "shares" and "tweets" and "pins".
How long are you ever away from your phone? Do your fingers look for your phone when you have a 5 minute break? Do you take it upstairs even when you just need to do something quick? How about the bathroom? Yes I think most of you do. I admit that I do. Isn't that a little crazy?
How can we stop this? Should we cut back? When I travel for more than a week, I take my laptop, my iPad (for reading) my iPhone and sometimes my iPod! That is embarrassing! I think I need to join iproducts anonymous. How about you? Please tell me you can relate to this at least on SOME level! This is a major realization for me, as well as a confession. I honestly don't want to be so dependent upon these devices.
Just when I decide to be defiant and not carry my phone wherever I go, inevitably one of my kids or my husband texts or calls me and gets thoroughly annoyed that I did not answer immediately.
What should be done about this?
Interestingly enough, this new blog/website, Adventures of Empty Nesters, has caused me to be engage on social media even more than I was before! I have always enjoyed Facebook and Pinterest, but now I am ramping up quite a following on Twitter and Instagram as well. Social media is "in the moment" and cannot be shelved for later. When someone responds to a tweet or to one of my photos, I need to act quickly and converse with them.
Although I seem to whining about technology, I will admit to you that I have had more intelligent interaction with strangers through social media than I have any other type of marketing. Not only am I experiencing incredible growth with my audience, I am "virtually" meeting the most amazing individuals. We find that we have so much in common and love to share ideas, philosophies, as well as support each other.
I think the moral of the story is this: Take a break from technology at different times during the day. We do not need to have our phones when we exercise or while in the shower. Seriously! Don't be rude and text while at the dinner table. We should all try our very best to be in the moment with whomever we are conversing with, especially in person. We should make sure to use good judgment with our time when checking for new followers or when we need to answer questions via social media.
If we are to be successful with our businesses, social media/technology is a necessary "evil". I don't really feel that it is "evil" in any way. It is a fact of life and a very important component to most industries, therefore we need to get on board in whatever way we feel comfortable.
Do I read books made of paper? Of course I do, but I find that my iPad is ideal for traveling due to the fact I can carry many books at once, all stored in one lightweight device.
In some circumstances my iPad doubles for my laptop as well.
I am also convinced that by my embracing technology like I do, I have one more thing in common with my kids and can be a part of their world much easier. Heaven knows that if we as parents did not text, we might never communicate with our children! Sad but true!
Do you have a love/hate relationship with technology? I would love to hear about it!