This post is written by Guest Adventurer Lisa. She has shared her delightful adventures with us before and I could hardly wait to see this yummy food post from her visit to the amazing Chelsea Market in New York City.
New York City – Chelsea Market
Our oldest daughter Melissa, has lived in NYC since she graduated from college in 2011.  One of our favorite empty-nesters activities is to visit her in this very exciting city. Since she moved to the Big Apple, we have made twice yearly trips, both in April and October.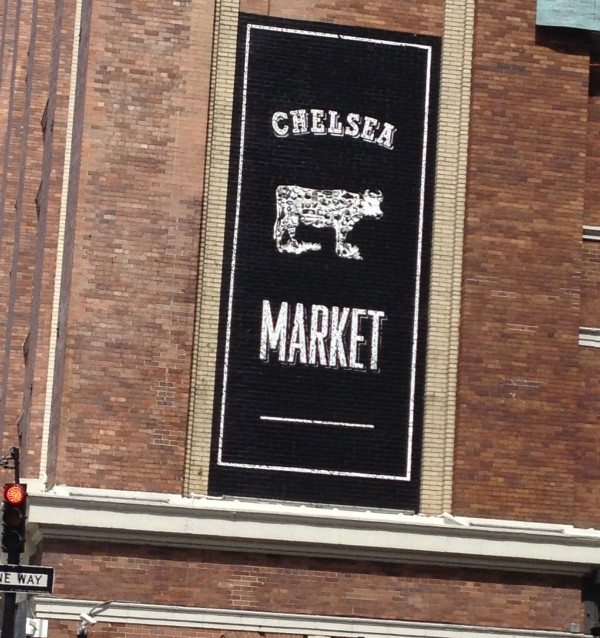 When we are in New York, it's all about the food (second to our daughter, of course)!  As a dedicated foodie and with cooking at the top of my "fun list," I am always on the lookout for new places to eat. One place I would highly recommend for foodies and/or cooking enthusiasts is the Chelsea Market. Having just returned from New York, I would definitely say this wonderful market is a must-see on a visit there.
Built in the former National  Biscuit Co. Factory complex (where the Oreo cookie was invented and produced), Chelsea Market is in an area of Manhattan known as the Meatpacking District. A block long and a block wide, and just a short walk from the Hudson River, there are more than 35 vendors calling Chelsea Market home. Although I could go on and on about Chelsea Market, (CM from here on out), I am going to highlight some of my favorites places to eat.
Num Pang sandwich shop is definitely worth a visit. Bon Appetit named their sandwiches " one of the top 25 things to eat in 2012″ and the Village Voice  awarded them "best sandwich of 2013." Definitely a fun vibe with hip-hop blasting from speakers and graffiti art on the walls, Num Pang offers creative sandwiches and sides. All their sandwiches are served with cucumber, pickled carrots, cilantro and chili mayo,  reminiscent of the flavors of one of the owner's native Cambodia. One of their most popular sandwiches is the Spicy Pork Belly,  which was absolutely amazing! It was an unforgettable burst of flavors and spices that I will order on my next trip for sure! And luckily they are in more than one location!
My favorite bakery at CM is Eleni's.  Specializing in fun cookies, all of her products are peanut and tree-nut free as well as kosher. My favorite cookie are her simple sugar cookie, which is delicious in it's simplicity. Her cookies come in all kinds of shapes and themes like dinosaur packs, wedding or baby shower packs, etc. There are even sugar cookie shapes that come with edible pens for coloring. (Where was that when my kids were little?)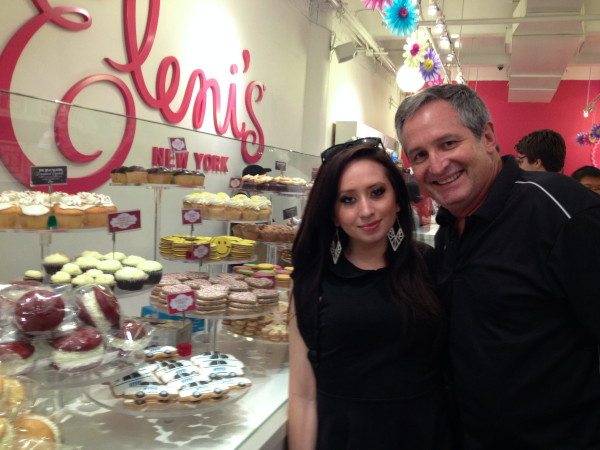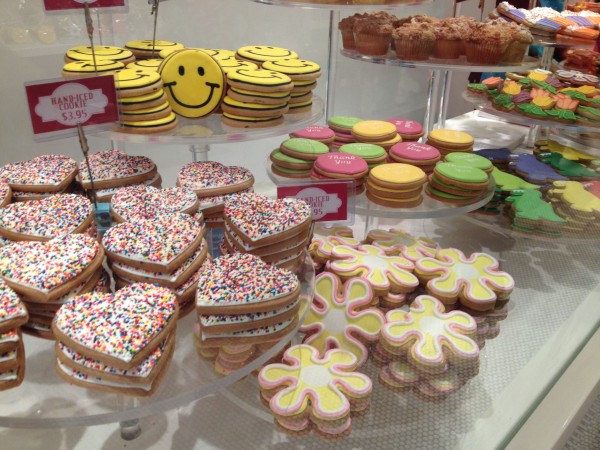 Other wonderful stops at CM are the Nutbox, the Fat Witch Bakery and Amy's Bread.  While you're there, a walk through the Chelsea High Line is a definite must-see. Set above the market, the High Line is an abandoned elevated railroad track that's been converted into a beautiful urban greenway. But that's another story for another time!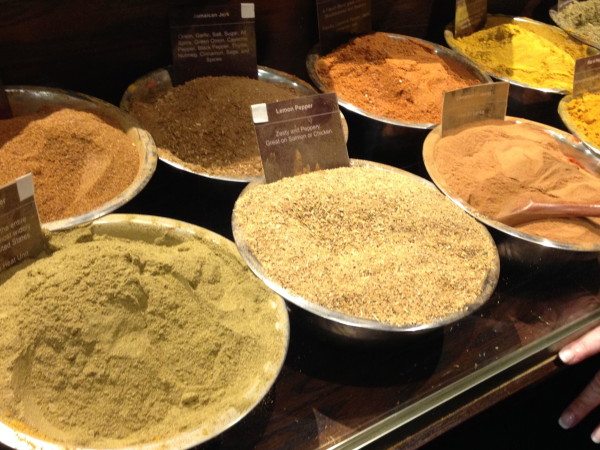 Thank you Lisa! My mouth is watering! How about yours? Next stop: Chelsea Market!