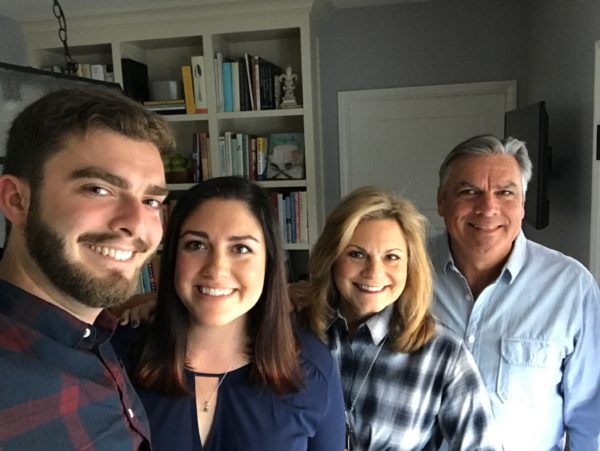 Yes, life is different once again this Christmas in the Empty Nest. Not bad different, just different. Actually… exciting different.
We have experienced so much change in the last couple of years that this little bit of stability feels good. Both of the kids will be here this holiday season, the fixer upper renovation is finished (at least 95%), we are settled and I have located most of my Christmas decorations.
Admittedly, for the past 32 years of marriage I have collected enough decorations to decorate three houses. By downsizing, we have eliminated several rooms and fireplaces that I used to fill with sparkle and bows. When your house is large you don't need to consider storage, so you buy what you want and don't worry about where to keep it. However, our sweet little Spanish fixer upper is about half the size with a lot less space for storing everything. That actually is a good thing.
Although there are a fraction of decorations that we are used to seeing at the Stavert residence, less is more as they say. Again, I like this change in the program.
I am thrilled to have our family over for Christmas Eve and to cook our Italian feast in my new kitchen. Since we moved sixty miles closer, the extended family's journey to our home has changed from hours to minutes! I think that is so much better. It also kind of feels a little like I am cooking in someone else's cute little galley kitchen, because it is so much different than the house we just moved from.
Everyone will graciously squeeze into our new space and just enjoy the holiday and our all being together. We cannot spread out like we used to around our roomier former home, but no more traffic or long drive is necessary. Life has its tradeoffs.
Alex and Nick have adjusted to not going back to their childhood home, Craig and I feel settled and Rocco likes his new vantage points within our house that sits on a hill. In Pasadena, he has squirrels to guard me from and a lovely tree-lined neighborhood to take long walks.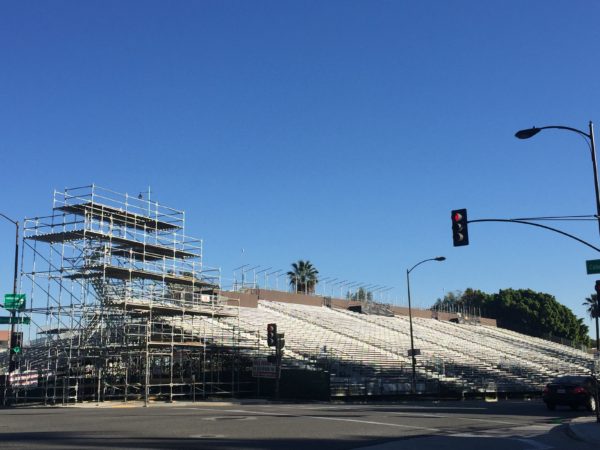 A Pasadena Christmas in the Empty Nest – Our First!
Pasadena is so vibrant at the holidays. The great metal grandstands are built for the Rose Parade and there are tents surrounding the Rose Bowl with enormous floats being built inside of them. We only live a mile from all of this holiday activity! Unless you are from here or plan a visit, you would never have the opportunity to experience the excitement of New Years Day in Pasadena. I highly recommend it; there is nothing in the world like it.
Here in December, the air is crisp and smells like winter. The temps are in the 40's at night, which is cold for So Cal. Please don't laugh my friends from the Midwest, it really is cold here!
The Empty Nest is forever changing, our focus has moved from the family adventures to more of our adventures as a couple. However we are grateful that our adult kids still like to plan activities with us. It will evolve again once they get married and have children of their own.
We are happily here and welcome our guests to the fixer upper, which is no longer a "fixer upper". I need to think of a new name for our Pasadena Empty Nest, because the renovation adventure is complete. Can I get an Amen!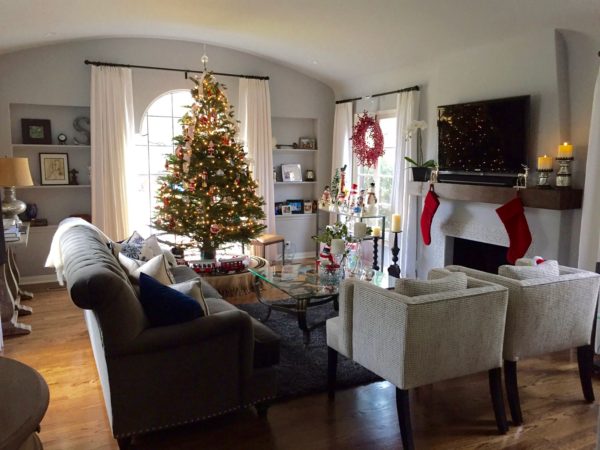 Merry Christmas friends and Happy New Year! When you watch the Rose Parade and the Rose Bowl this year, know that we are just steps away and enjoying our newly adopted city of Pasadena.
Suzanne
Sign up to receive our posts via email – Don't miss an adventure!