How to handle the empty nester holidays ~ Do we need to adjust?
---
Holiday 
Decorating ~
I can remember during the first two years of living in the empty nest, it was pretty rough for me during the holidays. Craig was traveling a lot and my 6'4'' college son was no longer available to put up the Christmas tree lights with me. One of the highlights of the season for me was to put on the Christmas music and help Nick with the lights on our very tall tree. Ugh, I did have quite the pity party…
The hard truth is that now that the kids are grown and out of the nest, it just isn't the same and it really sucks sometimes. But I did get through that first year and kept reminding myself that times were changing and I needed to make a new plan; An empty nester plan for the holidays.
Do we decorate? Even if the kids may only be there for a short visit?
Absofrickenlutely! – Over the last few years I have pared down the home decorating, but there is still a strong holiday presence. I don't cover every surface with Christmas decorations, but I do put up our familiar favorites. There is no reason not to is there?
Holiday Negotiations ~
This will be the first year in the newly renovated, downsized, much smaller, empty nest where the kids no longer each have their own room. There is no personal haven in which to retreat like when they were teens. No this house is meant for two, and we will squeeze in two very opinionated, all grown up children. This is not to say that they don't have a room and a bed, but Nick will sleep in Craig's office and Alex will take my guest room/office. Nothing is like it used to be, talk about an adjustment.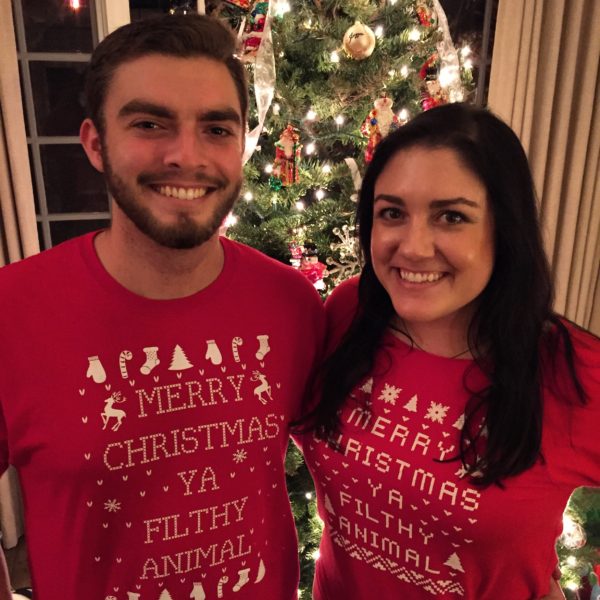 The kids have been really great about these major house changes. Neither one has ever complained about how we sold their childhood home and moved away. I imagine they just adjusted and accepted the fact that their empty nester parents had to make changes at this new time in their lives.
Holiday Happiness ~
This small house will be an insane, non-stop, happy-busy, nest and I can't wait! Rocco will be in heaven to have both kids here!
This year both kids will have significant others visiting with us.They (all 4 of them) might be staying with us at the same time… oh boy! Seriously it will be fine. We added another bathroom during the renovation and therefore, no couple has to share with another. What a relief!
Bonus! They can cook!
They all can cook really well too! Nick and Kylie love to send me photos of their healthy creations and Alex and Brent work as an expert pair in the kitchen, while sweet Rocco waits at his imaginary line at the edge of the kitchen. Because he is under foot so often, we trained him to wait at the end of the galley kitchen and watch us from there.
I used to think that maybe the best family years were when they were little and we had Santa lists, cookie making, endless gift wrapping and the pressure to find the one gift that was out of stock. No I am beginning to understand that we are heading into an incredibly joyous holiday adventure with a grown up family! Christmas lives in our hearts and we can be happy anywhere, large house or small, comfortable or not.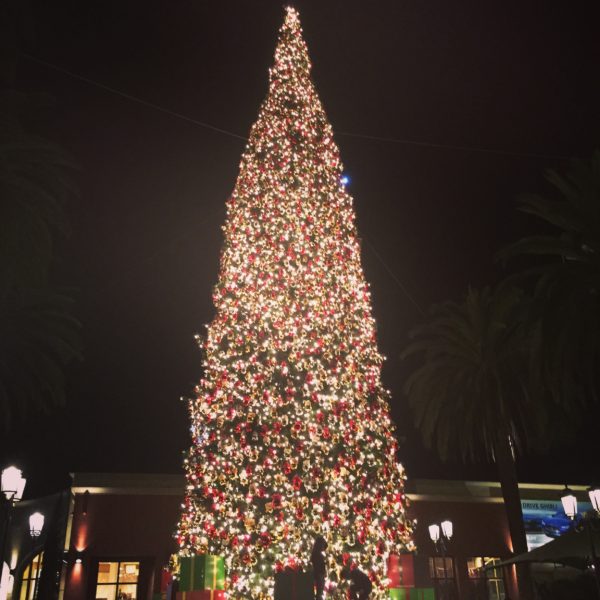 How about you? Are your empty nester holidays different now that your kids are grown and out of the house?
I can't wait!
---
I hope you will connect with me on all of my social media sites:
Remember you can receive our posts via email every time we publish them. Just leave your email in the box above.