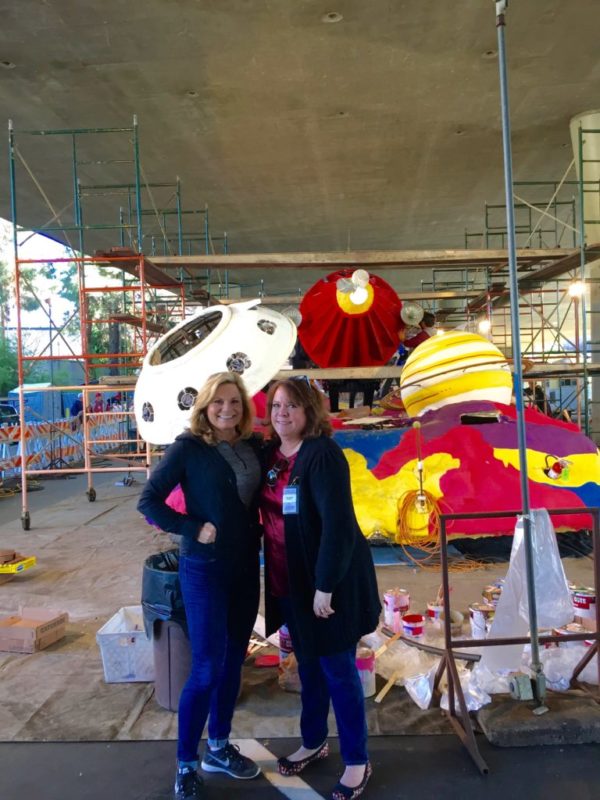 Have you been to the Tournament of Roses Parade? Have you ever considered sleeping on the icy cold sidewalk overnight in order to save your place to watch the Parade? I did that in junior high, that is for die-hard fans and so admirable. The parade route is quite festive on New Year's Eve, because people are camped out in their sleeping bags right there on the curb in order to get a front-row spot for the parade.
The floats in the parade have evolved through the years into BIG business. Heavy hitter sponsors and large corporations spend hundreds of thousands of dollars or more to have a float built. There are still plenty of small private groups too that enter a float and the variety of ornamentation and design make the parade quite exciting.
Every part of the float is required to be covered in living materials. It can be anything from seeds and bark to multicolored varieties of flowers. These works of art are enormous and their grand size and flowery scent is far more magnificent in person than on television. Given the opportunity to see it up close, anyone should jump at the chance to see them.
The Tournament of Roses Parade is held every New Year's Day. People from all over the world tune in to watch the colorful floats, marching bands and equestrian units walk for five miles down Colorado Boulevard in the City of Pasadena, California.
Since we have moved back to this area, we have embraced the city and this will be our first Rose Parade living here!
My sister-in-law Lisa asked me to join her to take a look at the La Cañada Flintridge float. The float is being built entirely by volunteers. This year's theme for the Parade is Echoes of Success and the title of this neighboring community float is Backyard Rocketeer.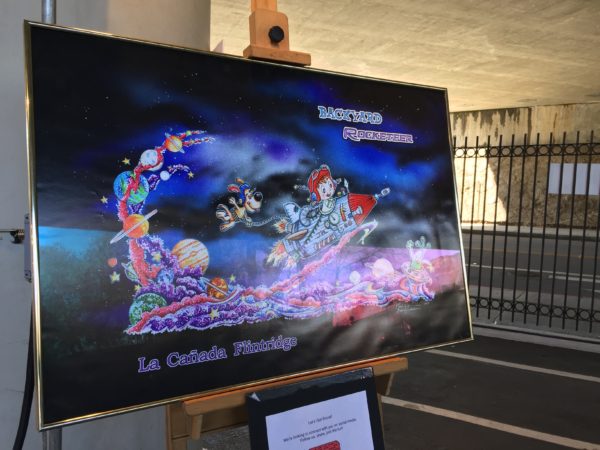 It was too soon to see the float decorated in flowers as they would have been dead by the day of the parade. They must attach the flowers about 24-48 hours prior to the parade. The volunteers were painting and prepping and attaching the non-floral parts of the decor.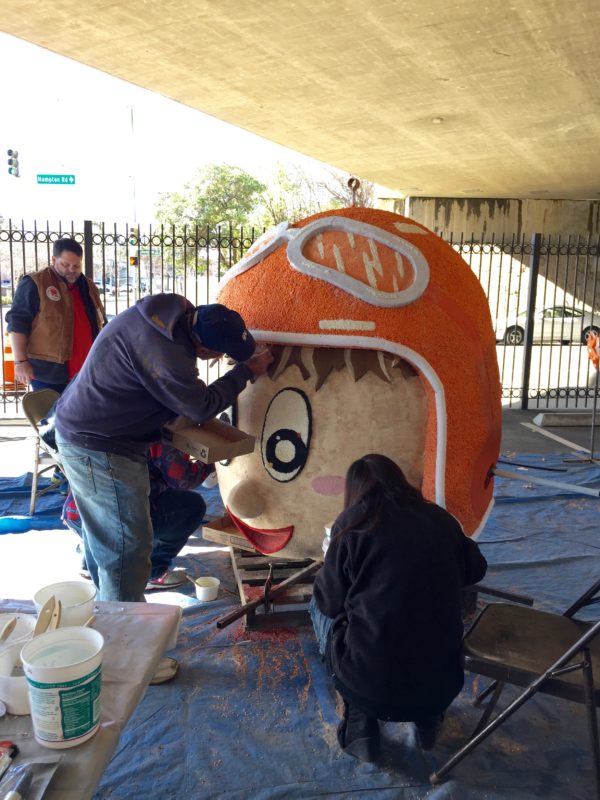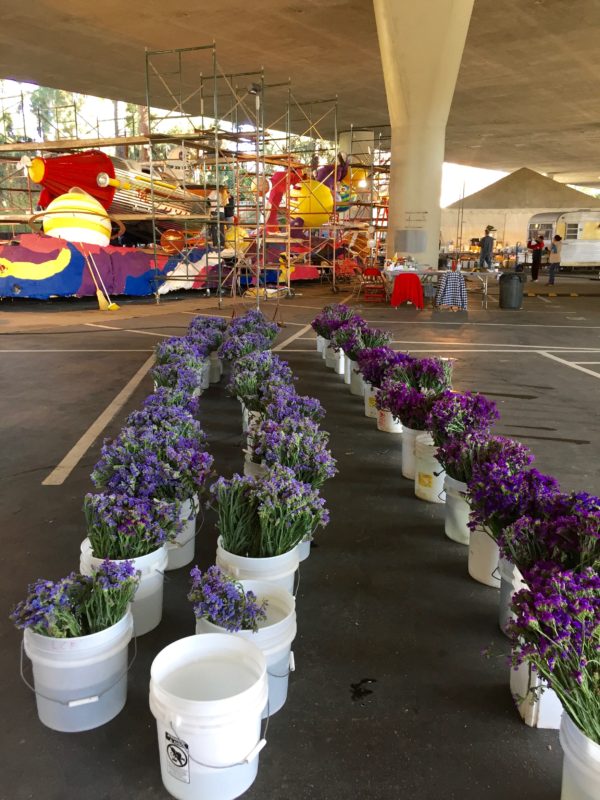 Many years ago when I was just 17, I was part of the Tournament of Roses Royal Court and it was a magical experience. Every year since 1979 I still clearly remember all of the amazing experiences I was a part of. The memories really haven't faded even after almost four decades and I still get a thrill from seeing the parade even now!
Yes that's me on the lower right…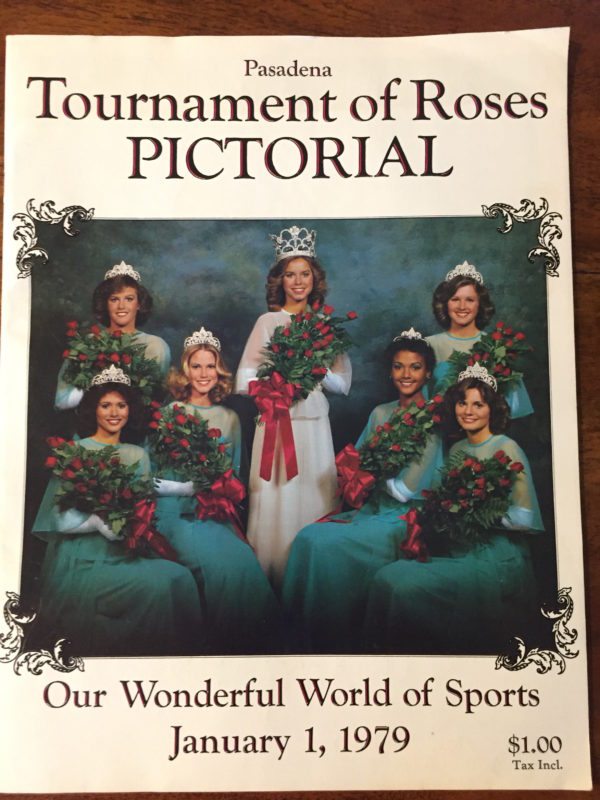 Happy New Year! I hope you will tune in to the Rose Parade this year! Check out this finished float by a group of local people in La Cañada Flintridge, CA.