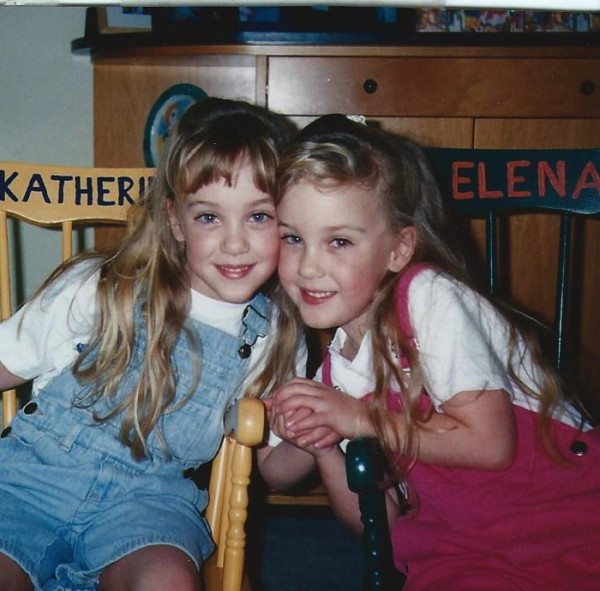 In the early days on the drive home from school with my twins, Kat and Elena, I avoided the inevitable monosyllabic "Fine" in response to "How was school today?" I'd cleverly ask, "Tell me one fun thing, one funny thing, and one thing you learned today." That primed the conversation and Big Discussions were had.  By the double digit years, however, the tone had changed. "Shut up and drive," or words to that effect, was more the norm (ok, a slight exaggeration).  We did transition to morning drives happily listening to Mark and Brian on KLOS, further evidence of their evolution from wide-eyed Daddy Acolytes to semi-equals.
By 13, however, I had become a minor public embarrassment, if not a full blown idiot. I was no longer clever. Eye rolls replaced peals of laughter at my witticisms.  Of course, we endured far less abuse than I imagine many parents experienced. But clearly we peaked on the Bell Curve of Parent Cluelessness at 14.  By then the girls generally preferred to hang with their friends. They did continue, however, to enjoy the theater and upscale meals that went with them [And were always genuinely appreciative of the things we did and the things they had]. The girls took actual fashion advice from their mother—a wise move at 15. It could have been far worse.  Nevertheless, it was the nadir of our un-coolness.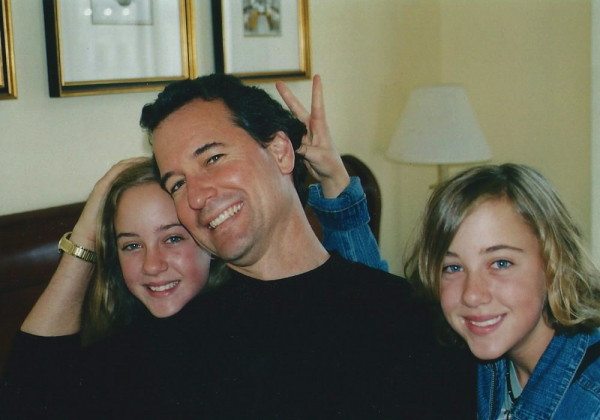 Sweet 16 brought two more vehicles to the household—a necessity given their diverse schedules—and even fewer opportunities for interaction. The girls were far more autonomous with their new mobility.  The process of dis-engagement progressed.  A bearable, but poignant, time.
By 17 we were fairly well back in their good graces, no longer a complete embarrassment; Dad's foolishness now merely endured rather than met with open hostility.  I was grateful that they again recognized my ability, at least occasionally, to impart actual Wisdom. Kat and Elena now handled their activities largely on their own, though Angela kept them focused. Even the best and brightest teens never quite grasp the concept of time management.  It always bewildered me how they had a school project identified at 4pm on Friday ("LOT'S of time"), but inevitably were still slogging away at 1am Sunday night.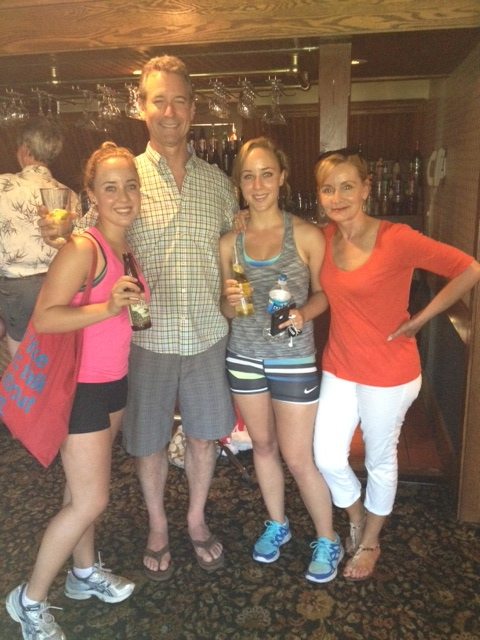 The girls were gone many weekday evenings at one activity or another; most of the weekend at still more activities, and home was now merely the place to recharge briefly.  This was ultimately another positive step on the march to emancipation, despite the minor pain it brought ("How can they prefer their friends to curling up with us to watch 'Pride and Prejudice' for the 23rd time?").  The separation was in full swing. We couldn't fight it. We understood the inevitability.  The gradual pace, however, spaced over several years, helped us adjust to the concept of the empty nest. But the cord cutting, by then just around the corner, would still be, if not a shock, at least painful in its way.
Stay tuned for Part Three tomorrow…