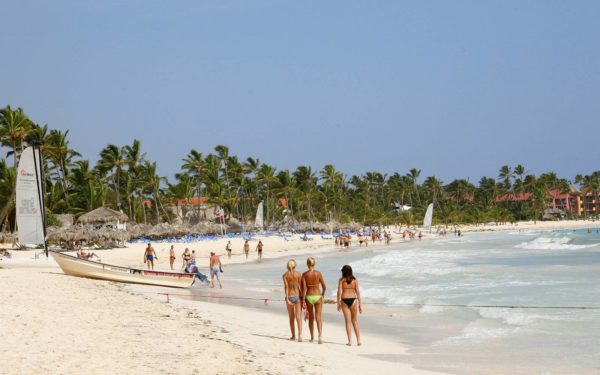 Is a trip to the Dominican Republic on your destination list?
Do you like to make future travel plans? Do you keep a running list of possible destinations in your head? Written down somewhere on your desk? Or do you just wing it and decide last-minute? I always have an active lineup and it constantly changes. However, at the end of every travel year, one of my favorite activities is to create a list of possible future dream destinations for the very next year. Each calendar year we always include a tropical beach vacation even if it we can only get away for a week.
Part of our criteria is traveling to a fascinating place where we have never been and where there is more to do than just sit on the beach. Many amazing destinations that I am unfamiliar with reach out to me to say hello. I was recently introduced to Dominican Republic home rentals and I was thrilled to hear about the possibilities!
Luxury rentals offer private and luxurious accommodations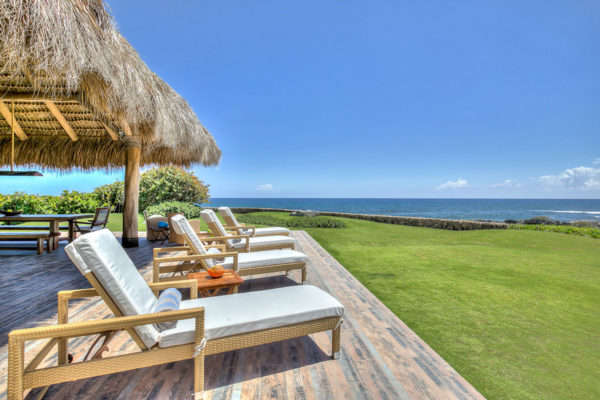 Since we live in California, it is close and convenient for Craig and I to choose the Hawaiian Islands as a tropical vacation spot. But wouldn't it be fun to mix it up and discover a new location like the Dominican Republic? I love the idea of staying in a luxury villa that allows us more space and much more flexibility where we can occasionally make our own meals or grab a snack at our leisure. The added intrigue of visiting a place where the primary language is not English stretches our capabilities a little. Having to navigate in a foreign country like the Dominican Republic will challenge our high school Spanish to its limits. How fun!
Luxury Villa vs Hotel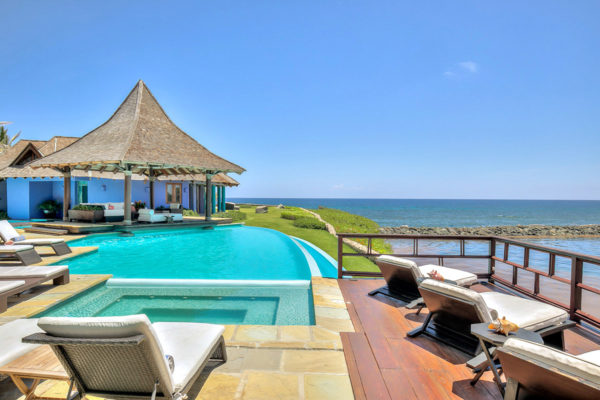 Luxury hotels and resorts are always an excellent idea, but staying in a private home, condo or villa and having the extra space, privacy and access to a kitchen and barbecue can be so liberating. These extraordinary villas from Dominican Republic home rentals come with their own pools and that means no fighting for lounge chairs, lots of peace and tranquility and more time to enjoy ourselves without interruption.
Sumptuous linens, beautiful, well-appointed kitchens, stone and marble bathrooms and all steps away from white sand and turquoise water sounds like a piece of heaven to me. Also, at least once a year, we try to invite our grown children and their significant others to join us. It is super nice to stay in a place large enough where we can all hang out together, but still have a private space to ourselves.
I did a little research and here are a few fun facts I discovered about the Dominican Republic.
Santo Domingo
Santo Domingo is the capital and a UNESCO world heritage site. A mix of old world charm and a modern aesthetic, it is exactly what we enjoy discovering!  I also really want to visit the Zona Colonial where we can see what it must have been like when the Spaniards colonized the city so long ago. The New World's first street can be found in Santo Domingo and it is called Calle de Las Damas. For architecture lovers like us we can explore structures from the15th and 16th centuries here. Muy bien!
Lots of Beaches
I have studied many posts and articles about the white, powdery sand beaches and clear turquoise water so I don't think we can go wrong when we decide to visit one of the many available. Punta Cana is consistently listed as the number one visited beach and boasts twenty miles of shoreline. Playa Rincon, Playa Boca Chica and Playa Grande all look postcard perfect. All photo worthy and exceptionally beautiful!
Cabarete
Cabarete is a small, laid-back Caribbean beach village located on the north coast of the Dominican Republic. It has a charming yet hip ambiance and is a combination of relaxed and adventurous lifestyles.  We can find the perfect spot for world-class kite surfing and watersports too! It seems rather quaint to me and a place we could kick back in the evening with a cold drink and enjoy the views. It is also quite the hotspot for nightlife in the DR as well.
I checked with our friends in the Dominican Republic regarding the Luxury Retreat property conditions after the recent storms. "Hurricane Irma passed the north coast of the Dominican Republic on September 8, followed by Hurricane Maria on September 21. There were reports of local flooding and some damage in the north and east of the country, but airports are open and Luxury Retreats' properties are ready to welcome guests".
No Hay Problema ~
The Caribbean is open for business. So often vacation properties that are not damaged and still open for business after a storm suffer dearly as well. Prospective visitors are concerned that the conditions will not be satisfactory and make changes to their reservations. I believe as travelers we should support these weather affected areas that need our vacation dollars and local restaurants and business appreciate our patronage as well.
I look forward to booking a coastal holiday on the captivating island of the Dominican Republic.
Have you been? Do you have any suggestions for our fiesta vacation in the DR?
Although this is a sponsored post, all opinions are my own and I am excited about this new destination.
---
Do you know other travelers who would enjoy the post? Please forward to them!
You can find us here:  Follow us on Twitter, like us on Facebook, check out our photos on Instagram, or pins on Pinterest