While exploring our new neighborhood on our daily walk, we have found some beautiful places to enjoy nature.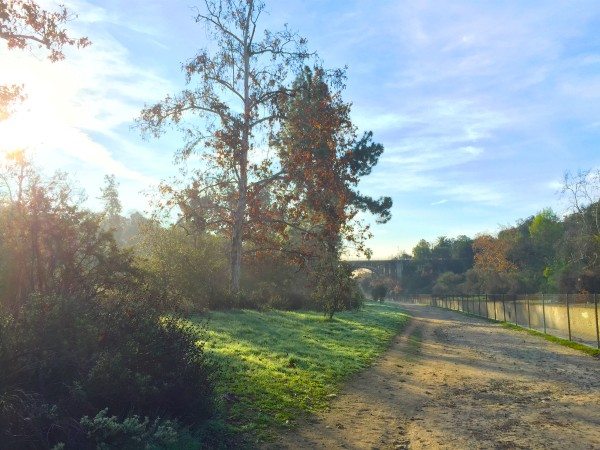 Our recent move and downsize to a smaller, much older home is now described as our "rightsize" move. Our new city, Pasadena, is 75 miles miles away from the beach community where we lived for 23 years and it has been a complete 180 degree turn in so many ways.
We have moved from a larger home to a home half the size and in need of extensive renovation. Living near the ocean, we took full advantage of walking along the gorgeous beach paths nearby with our dog Rocco.
Now we live in a completely different topography and are experiencing an entirely different sort of daily walk. When Craig and I chose this new neighborhood, we intentionally wanted to live near the Arroyo Seco and Rose Bowl where the walking trails are natural (no cement) with glorious views of the mountains, surrounded by a lush forest of trees.
One of our first priorities was to explore our surroundings and start to create a daily walking routine! We have not been disappointed, it is so beautiful in the morning with the rays of sunshine floating through the trees and the slight breeze sending the smells of breakfast from the homes on the hills that border the Arroyo. The trail is not crowded, easy to maneuver, and a peaceful yet energizing way to begin the day.
In the afternoon we have travel a little over a mile to the Rose Bowl where many people walk the circumference of the Bowl. There are several gigantic parks that surround the Rose Bowl and Rocco is alway up for a long-ball toss/retrieve. It feels rather surreal spending leisure time on the grounds of the Rose Bowl. It is such an iconic symbol of many New Year's Day football games as well as home to my beloved UCLA Bruins.
Although I dearly miss the smell of the ocean and open spaces of the beach, I am embracing this new exercise adventure with gusto and walking the Arroyo everyday is a welcome highlight. It is just so beautiful!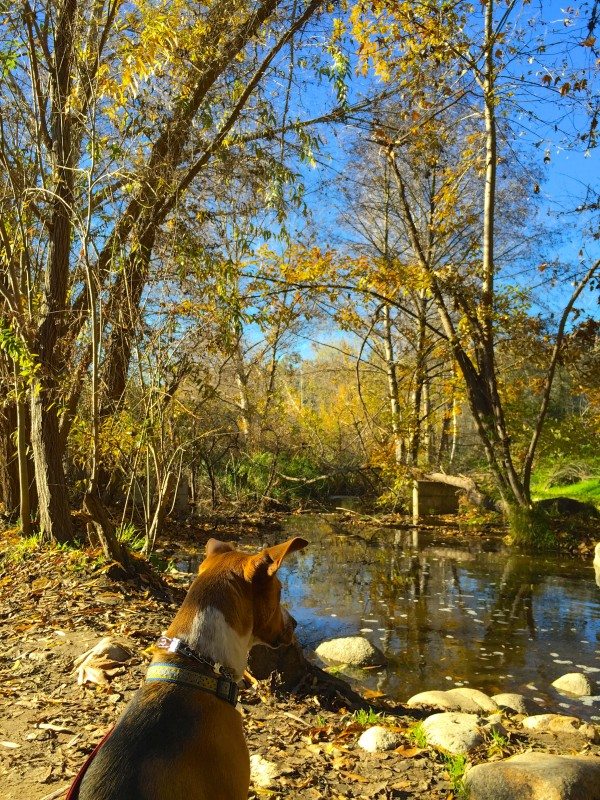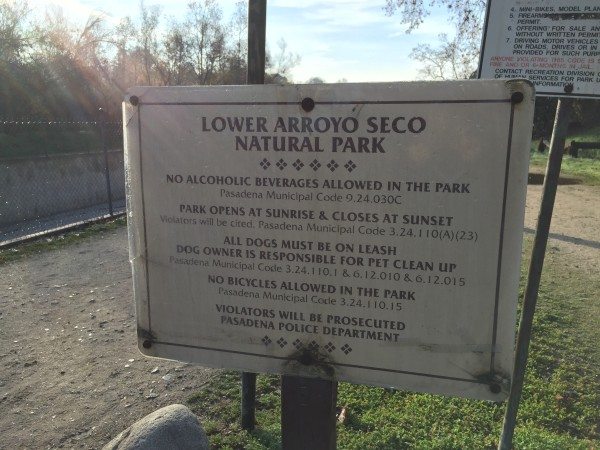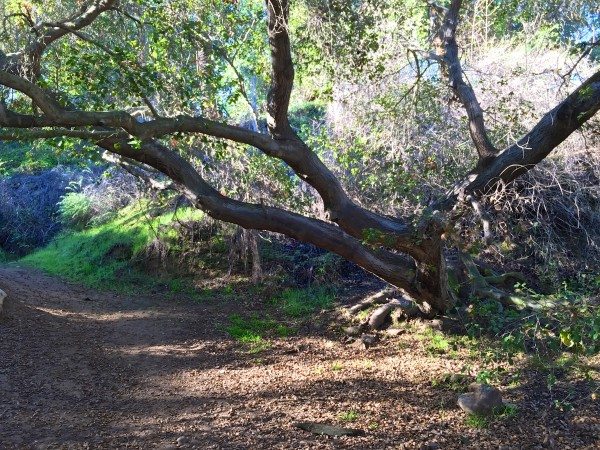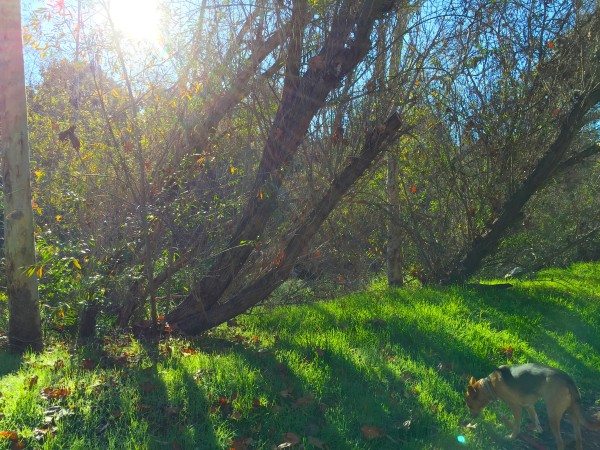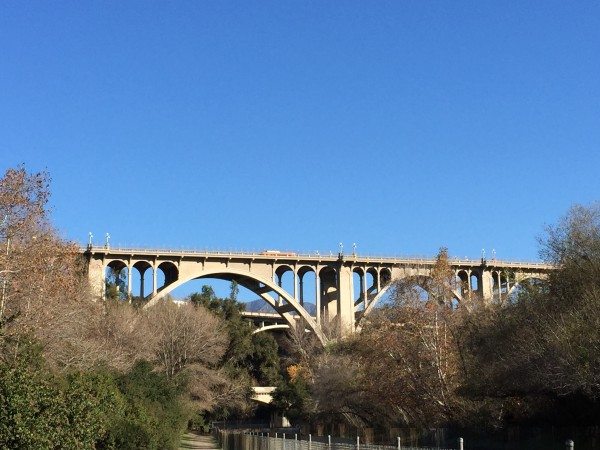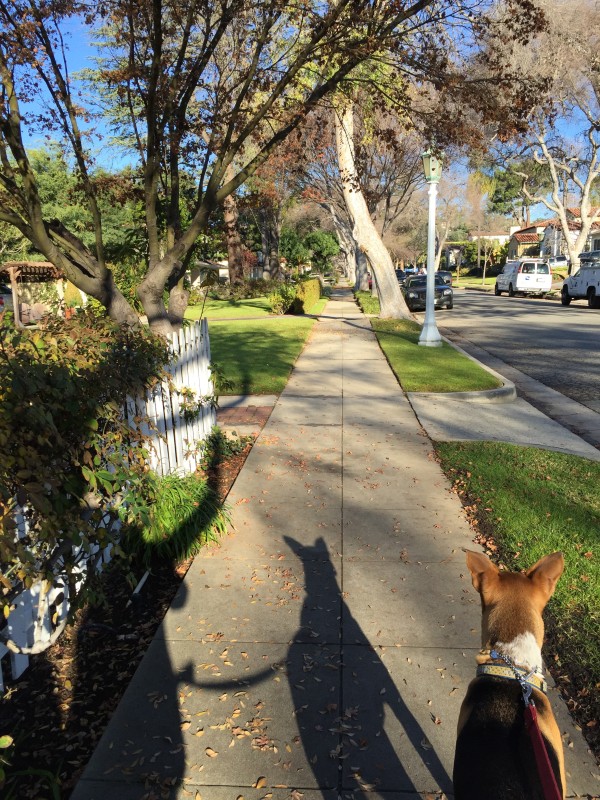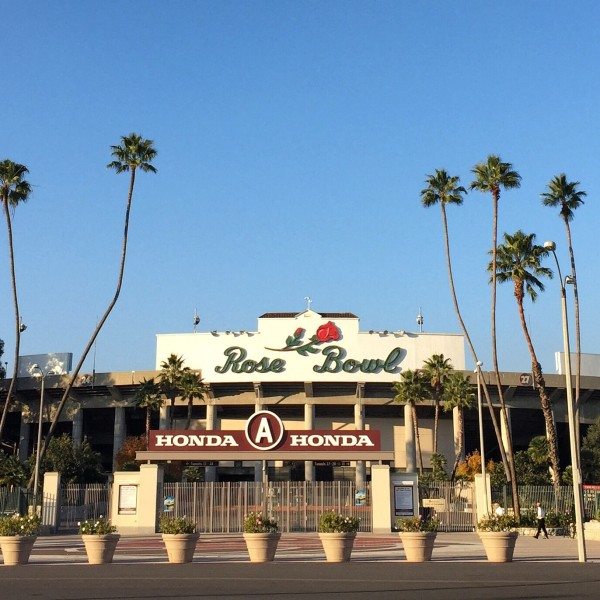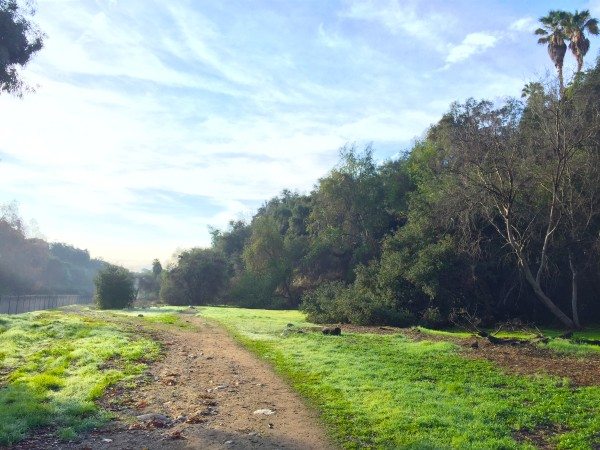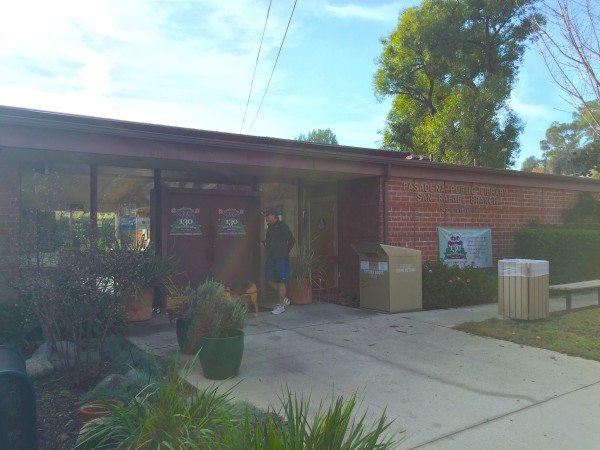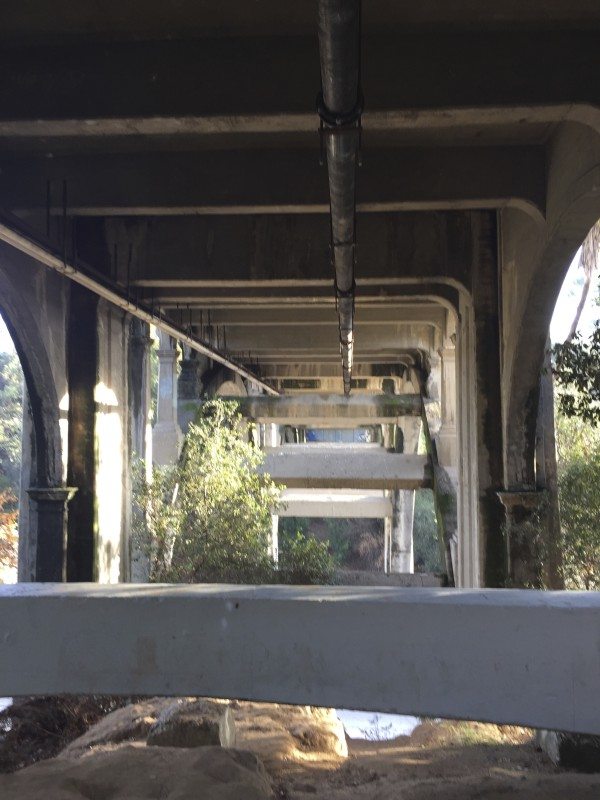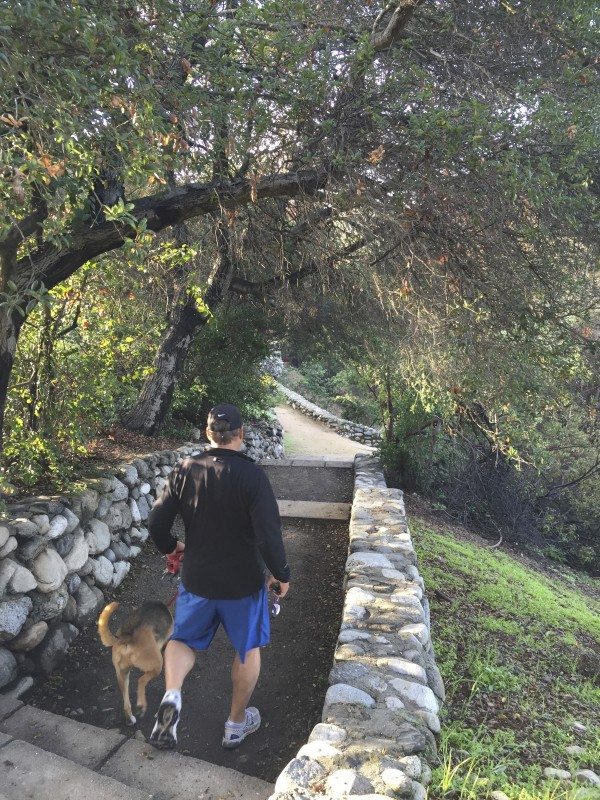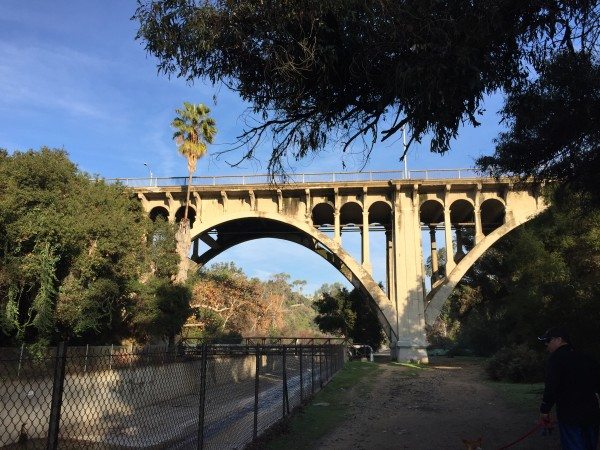 Where do you take a walk near your home?