My Favorite Food & Travel Books & Why I Love Them
Friday November 12, 2021
Hey travelers, Welcome to Episode, lucky number 7. This is a super exciting episode for me! I absolutely love to read, and travel has provided me with the perfect excuse for keeping my nose in a book. I read books made of paper as well as read electronically on my iPad. I am not the one who is downloading and binging on the latest Netflix series. No, I am deliriously happy to sit and read for hours on the plane, guilt-free.
The holidays are coming, and everyone is in gift-giving mode, so I thought I would share titles that fill my soul and make me smile – I am sharing my current favorite top eight books that are about food and travel.
There are obviously so many to choose from, but these titles are ones you may not be that familiar with the exception of the first one on the list Kitchen Confidential  by Anthony Bourdain.
I take you through the list and share what I like about them and offer a few travel connections of my own.
Do You Use A Reading Journal?
Do you log your reading? I have been keeping a simple reading journal since 2005, but there is a new journal I talk about on the podcast called My Reading Life, A Book Journal by Anne Bogel. I plan to use my new copy very soon and have purchased other copies to give as gifts for Christmas.
Even if you are not a big reader, you will enjoy hearing the stories that go along with each of these titles.
Earlier this year I wrote a popular blog post on my blog AdventuresofEmptyNesters.com where I share 15 Books About Food & Travel That Saved Me During the Pandemic. So I decided to talk about this list in a podcast episode! Great idea! I only talk about half of them, it was too much book talk for one episode! You can click on the link above to get the full list.
Here is the list of my favorite food & travel books in no particular order:
My Reading Life, A Book Journal – Anne Bogel
Kitchen Confidential – Anthony Bourdain
It Seemed Like a Good Idea at the Time – Moira Hodgson
Cork Dork – Bianca Bosker
Mastering the Art of French Eating and The Lost Vintage – Ann Mah
L'appart "The Delights and Disasters of Making Paris Home"- David Lebowitz
Travels with Charley in Search of America – John Steinbeck
Slow Your Roll – Meg S. Maloney
Make sure you check out the show notes below!
Episode Topics: books, Culinary travel, food, reading, Travel
"These books about food & travel fill my soul and make me smile."
— Suzanne Stavert
Show Notes
Links in this podcast: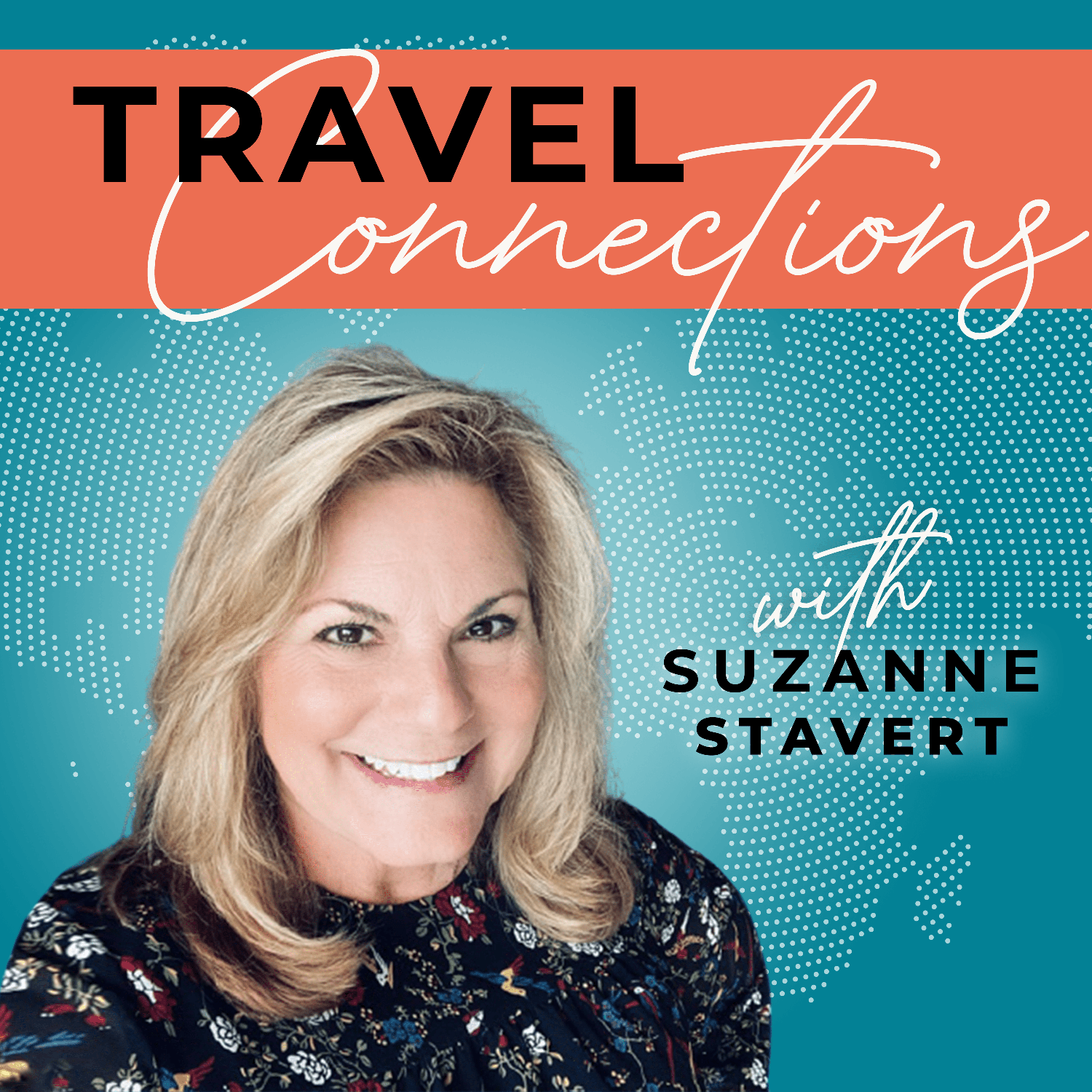 Please consider leaving a review!
If you are a fan of Travel Connections, would you take a minute to write a review where you listen to podcasts? Please share it with your friends too! Thank you.

Subscribe to get the latest episodes delivered to your inbox.
By subscribing, you agree to receive emails and updates from Adventures of Empty Nesters. You can unsubscribe at any time.