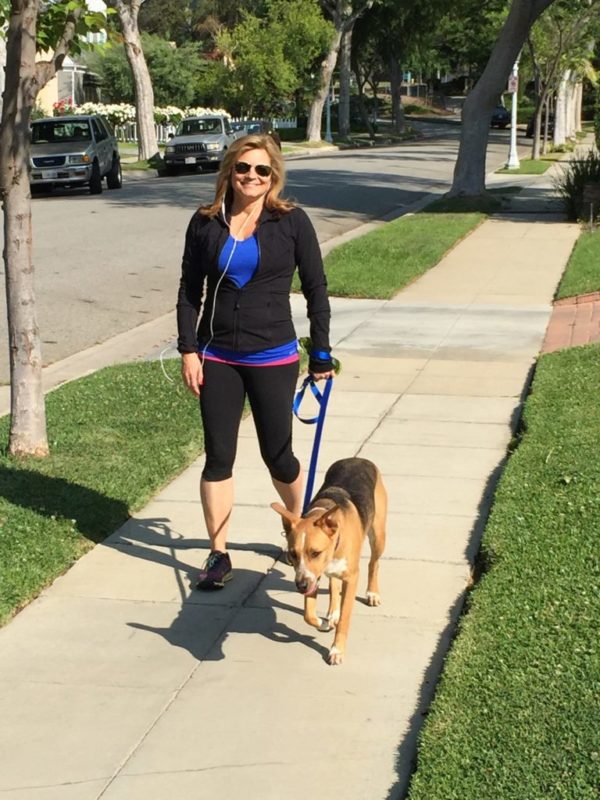 Last week was a tough one for me. Craig departed for yet another week of business travel and by Thursday, I found it challenging to stay optimistic and focused. I am juggling many projects and I was feeling down and overwhelmed. Plus, my Dad is ill and he was having a particularly bad week.
In addition to being concerned and terribly worried about my Dad, I have recently moved away to a new city. I miss my friends, I miss my walks on the beach and I miss my routine. It seems that every time I leave the house, I need to Google something or use Mapquest. I didn't even feel like taking Rocco for a walk. I had been struggling with this quasi- depression since the beginning of the week and I truly needed to dig my way out of this dilemma.
This was one of those times where I felt it was my burden to bear, my situation to fix and I was determined to do it. I think people have this idea that if you don't talk about how tough or challenging life can be, then you must be happy, independent and carefree every day. This my friends, is not true at all. Everyone has issues they are dealing with, some more serious than others and it is shortsighted to think otherwise.
I knew I needed to get out of the house, take a walk and clear my head. Music would most certainly enhance this "dreaded" walk and I hadn't updated my playlists in quite some time.
Are you familiar with Shazam?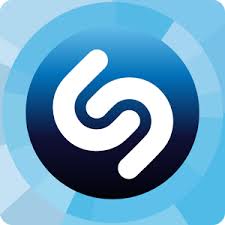 Have you ever used the Shazam app on your smart phone? It has been one of my favorites ever since it was introduced. When you are out and about or in your car listening to the radio and you want to remember the song you hear or want to know what it is, you touch the Shazam button. Voila! Within a few seconds of listening, the app is able to tell you who the artist is and what is the title of the song.
The Shazam app makes a song list for you. On the list are the songs you "Shazammed" that made you sing, or made you want to remember it. This list is yours and the songs are meaningful to YOU! So here is what I did with mine.
 The Fun Part
I went to my Shazam app and located these songs I had collected on "My Shazam" and purchased them on iTunes. On my computer through iTunes, I made a new playlist and synced up my iPod. I was now ready to walk with songs playing in my ears that would bring up my mood, brighten my day and change my outlook. On that particular Thursday, this music absolutely rocked my world.
 It sounds like a lot of work, but if I can do this anyone can, truly!
Let's go back over the steps:
Get the Shazam app.
Start to capture songs that you like on the radio for your next playlist.
Check on iTunes for the song and buy it for $1.29 or less, you may even have it in your library already.
Click and drag them into a new iPod playlist.
Sync your new playlist to your iPod.
You are ready to go!
Here is the list I created and interestingly enough, I have been collecting songs since August and have not taken the time to even check what I picked! They are a combination of old and new songs and most of them are upbeat and brought my mood up considerably. Number 12 made me cry, #10 is an awesome song from 2000 and #7 is from the television show, Empire and I love the message (I also love the show).
 My new "mood enhancing" playlist:
Love Runs Out – One Republic
Peaches – In the Valley Below
Best Day of My Life – American Authors
Maps – Maroon
Shut Up and Dance – Walk the Moon
Dirty Paws – Of Monsters and Men
Conqueror – The Cast of Empire
Somewhere Only We Know – Keane
Bend and Break – Keane
Sowing the Seeds of Love – Tears for Fears
In My Place – Coldplay
I'll Stand By You – The Pretenders
Mountain Sound – Of Monsters and Men
Ultimately what we all know is that life has it's ups and downs and drinking wine is not always the answer. It was way too early in the day for that! I desperately wanted to feel empowered and energetic. There are some obvious solutions like calling someone, prayer, counting my blessings or even reading a book. However, the combination of walking under a blue sky on a glorious morning, with my recent favorite music playing was just what I needed.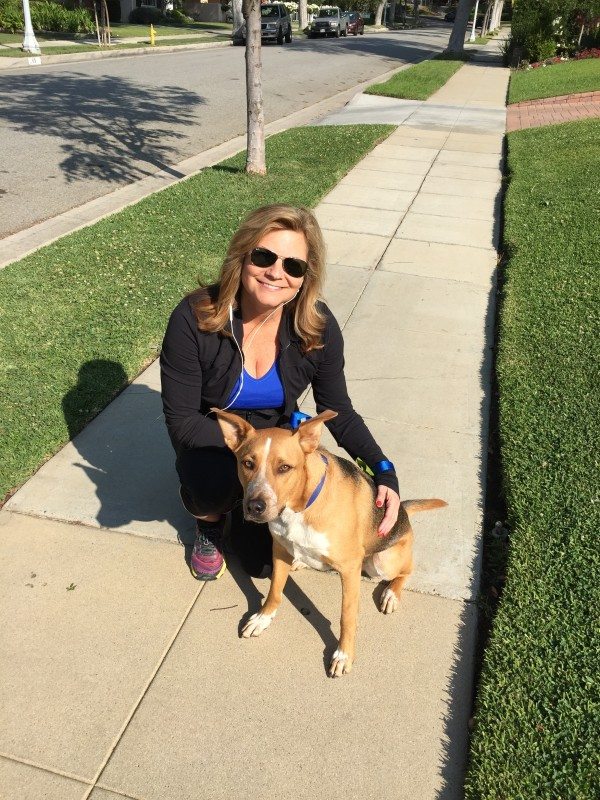 Do you have a special way to improve your mood when life gets you down?