Sweaty Bands are A-D-O-R-A-B-L-E!
While shopping in the Nordstrom accessories department in Downtown Seattle, much to our surprise and delight, we saw three brightly-colored, energetic, happy women dressed in workout clothes. These ladies were so vibrant and cute and they were wearing adorable headbands. They are called Sweaty Bands and they were created by Donna Browning.
You would have thought we had known these fun girls forever! We immediately became fast friends and they shared with us the inspiring story of Sweaty Bands.  Don't you love to discover new things, especially when they are well priced and too cute for words?
We had so much fun learning about these clever no-slip headbands. They were perfect for me! I could never wear headbands because they would inevitably slip off my head, but these do not! We bought several of them to take home to wear when we work out. SUCCESS! They really jazz up an otherwise mundane workout outfit and they are not expensive. I paid about $15 for each headband at Nordstrom.
I wanted to tell you about this because I LOVE to support female inspired businesses. I have learned that "Donna Browning is the Founder and Chief Inspirer of Sweaty Bands, and the creator of the original hand sewn, velvet lined, non-slip fitness headband." At Sweaty Bands, she is also surrounded by impressive, smart and likable women. Who wouldn't want to support them? My niece Delaney, took a photo with the trio of Sweaty Bands gals from Ohio. Donna is wearing green.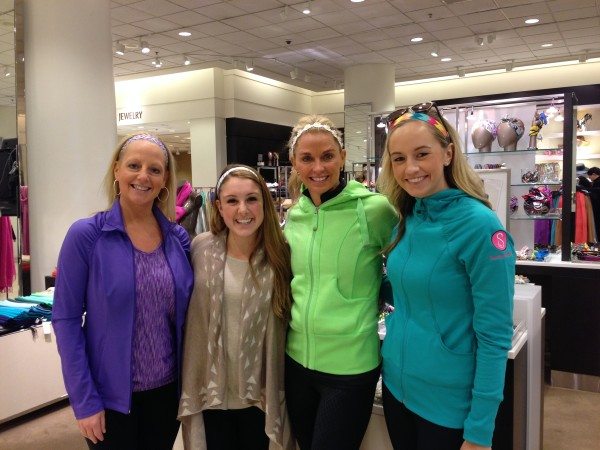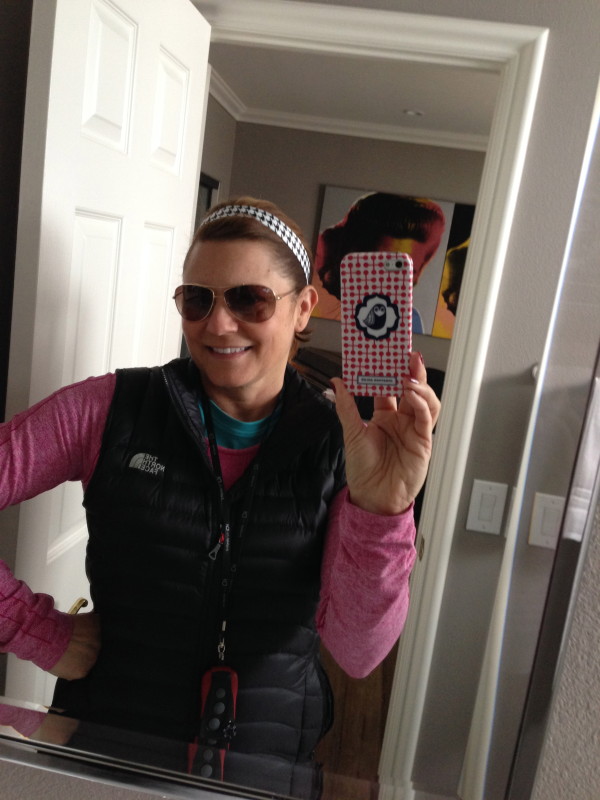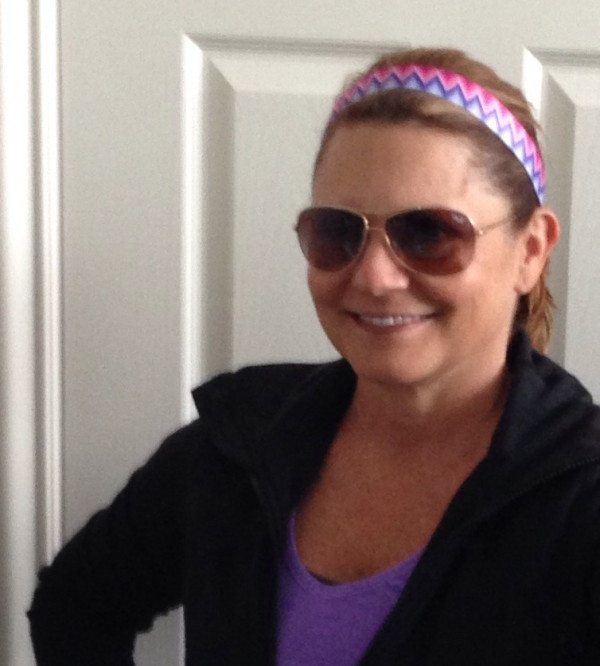 I am definitely not very competent at taking selfies. There is a selfie learning curve and I am doing my best… However, you can see just how cute these headbands are and how they will make you smile when you wear them. I hope you check them out and send me photos of you modeling them!
I think these Sweaty Bands could be a great motivator! You can use them as incentive for your workouts! Just a thought…
Share with us what other fun things you have discovered!
Suzanne