New Year's Eve Destinations: Do you make special plans for this holiday? Do you like to just stay home and relax? Have you ever traveled to a unique location?
When discussing New Year's Eve festivities, there are usually two types of people: Those that love an exciting New Year's Eve complete with party hats and streamers and those who might enjoy a quiet dinner with friends. I fall somewhere in between. How do you feel about it? I love the idea of celebrating the prior year's accomplishments and cherishing those memories.  Additionally, I find ringing in the New Year with optimism and hope equally as important.
While contemplating your New Year's Eve festivities, do you ever feel like everyone else has a better plan than you do? I do sometimes. Our plans have varied from going to the movies, eating a casual dinner, attending an intimate party or taking a ski trip.  For many years when the kids were young, we just celebrated at home, ordered pizza and watched the ball drop!
Do you try to make extra special plans at this time of year? Have you ever traveled to Times Square in New York, or to Paris, New Orleans, Pasadena or some other iconic location to celebrate New Year's Eve? After 28 years of marriage Craig and I went to Sydney, Australia for our best New Year's Eve EVER!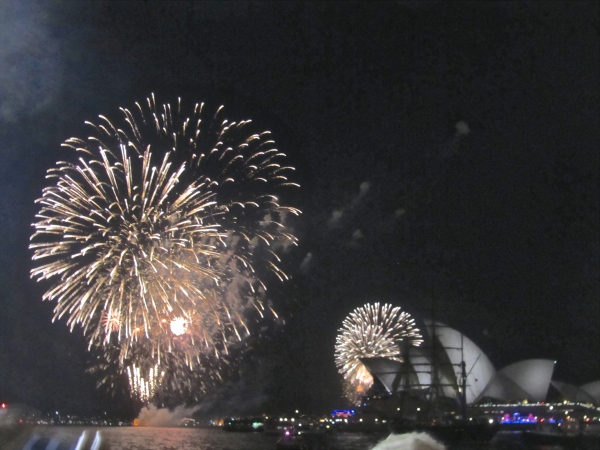 Year after year we always watched the infamous ball drop in Times Square with Dick Clark on Dick Clark's Rockin' Eve television show. I always enjoyed how the program would cut away to other New Year celebrations around the world. Sydney Australia was always the earliest of the celebrations due to their time zone. I marveled at the glorious fireworks bursting directly above the Sydney Opera House.
I knew one day I just had to experience this once in a lifetime New Year's Eve celebration. After waiting for the most opportune time for this Australian vacation, we finally scheduled the trip and I could hardly contain my enthusiasm.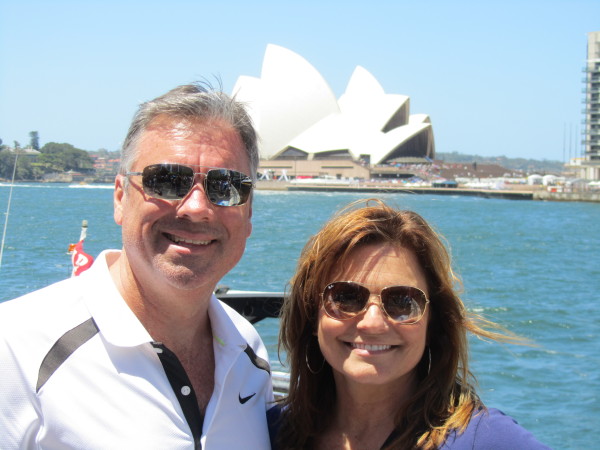 The long distance from Los Angeles to Sydney was part of the reason we didn't jump at the chance to visit. I never thought I could sit, stuck and cramped on a plane for 14 hours, but I would do it again if it took twice that many hours.  Sydney is vibrant, friendly, historically interesting, beautiful and boasts some of the most spectacular architecture anywhere in the world.
Have you been? I believe without a doubt, it is one of the most wonderful places I have ever visited. If someone asks me about it, I tend to enthusiastically share every single detail without taking a breath! Sydney is very similar to where I live now, in Southern California, as it is filled with friendly people, has superior weather and glorious beaches. However, no offense to my friends here, So Cal doesn't hold a candle to Sydney.
We landed on December 28th (my husband's birthday) and stayed in Sydney through January 2. We could only be away in Australia for two weeks and it was challenging to try to see this enormous country in such a short period of time. After our New Year's celebration in Sydney, we traveled to the magnificent Great Barrier Reef and the fun loving city of Brisbane. Spending three weeks or more in Australia is better option, but you do what you can! At that time of year, it is summer in Australia and it was outrageously HOT! However we didn't care, Sydney offers so much to see and experience, the hot, humid weather did not deter us at all.
Celebrating New Year's Eve watching the fireworks above the Sydney Opera House was breathtaking and a true highlight of my life. It was a "bucket list" item for me and was glorious, magical and exhilarating. New Year's Eve is celebrated in spectacular fashion in Sydney. Thousands upon thousands of residents, as well as tourists, arrive with their picnic baskets in hand to wait for the momentous occasion.
Since we live on the other side of the world, it was quite strange to be experiencing such sultry weather at the end of the year! Summer in December? I have always associated Christmastime and the New Year with sitting by the fire sipping hot chocolate.  At home we would be wearing coats and scarves, watching football games and the evenings are chilly.  We experienced the polar opposite in Sydney ~ we loved it!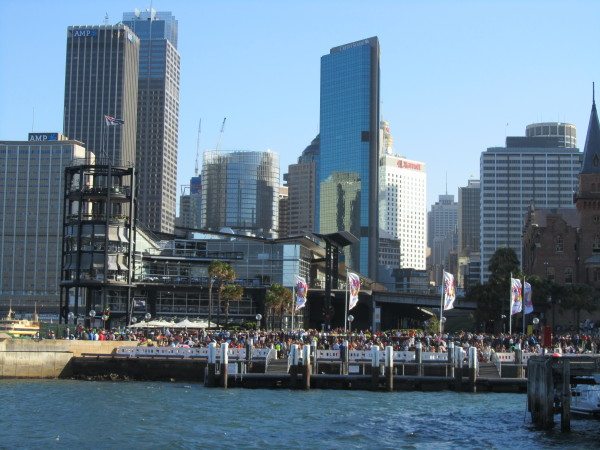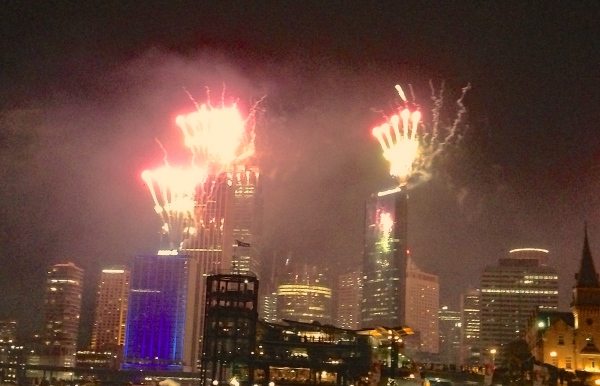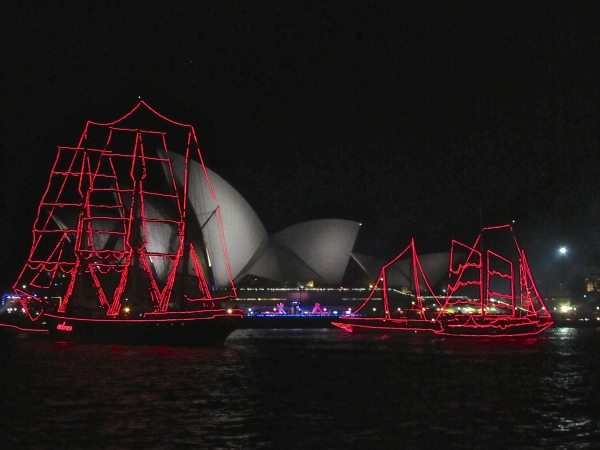 We had purposely planned to stay at the Park Hyatt Sydney , a spectacular hotel, which is located directly across the harbor from the Sydney Opera House. The Hyatt offered the perfect location to see the fireworks display above the city, the Opera House and the Harbor Bridge. After an exquisite gourmet meal at the hotel, we casually walked outside with our champagne glass on to the hotels's private dock to watch the spectacular fireworks! It was absolutely out of this world wonderful!!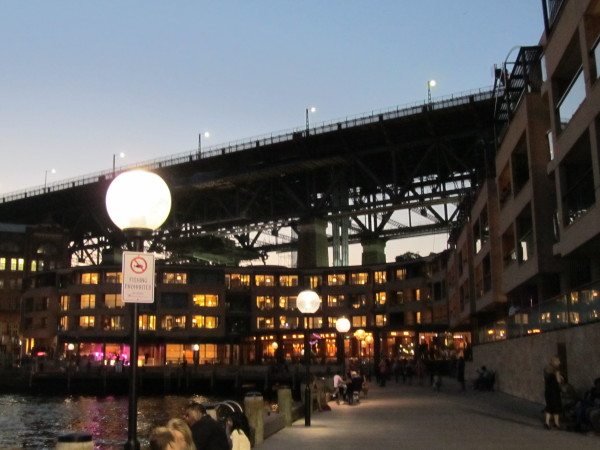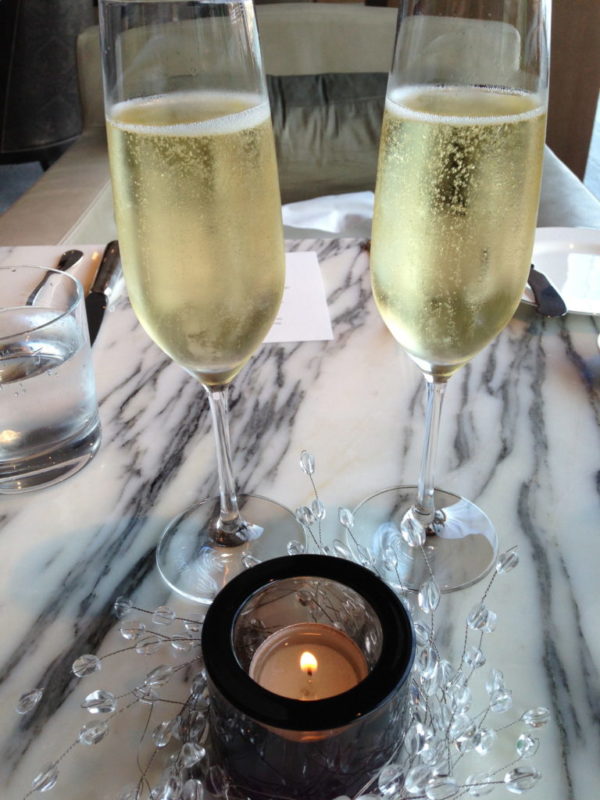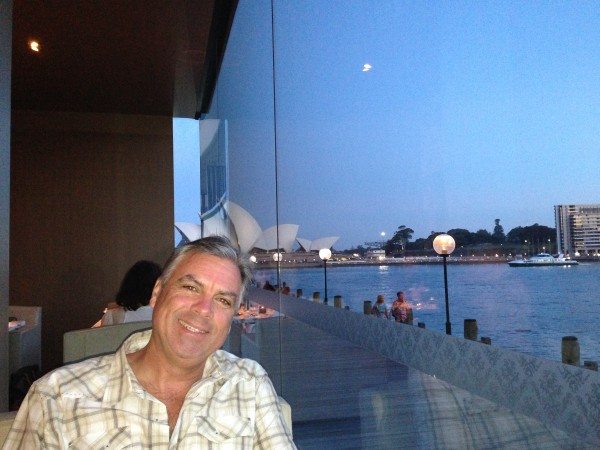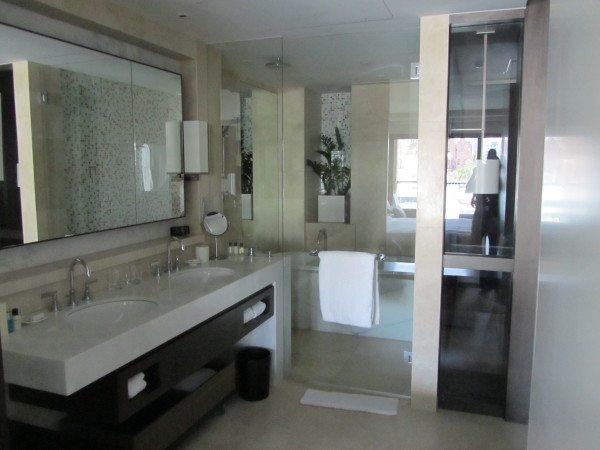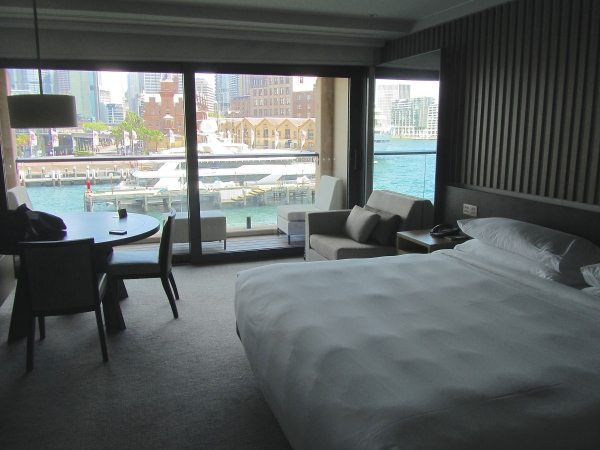 This year we have chosen to go to a movie and share a quiet dinner, just the two of us. The memories of our New Year's Eve trip to Sydney are still so vivid. I've enjoyed reliving our experience by sharing it with you!
What do you have planned?  We would love to hear about it!