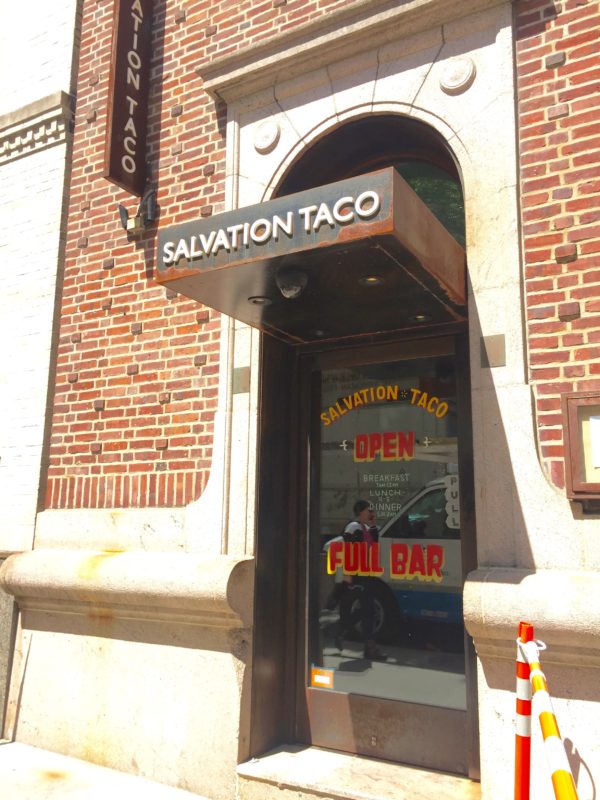 Salvation Taco ~
Meg, my bi-coastal bestie, is my New York City restaurant secret source. Her latest suggestion was to go to Salvation Taco, which was created by Single Michelin Star chef, April Bloomfield and her partner Ken Friedman who was recently awarded the JBFA Award for Best Restauranteur. Just last night Meg said "You and Craig would love Salvation Taco. The food is fabulous and the views from the rooftop bar are amazing! My dear friend knows what we like and it was just as she suggested! Only three blocks from our hotel, we strolled over to have a casual, tasty, taco lunch.
As a fan of clever design, I especially liked the colorful atmosphere and kitchy Mexican vibe. Located in the Murray Hill area of Manhattan, the restaurant is only about a year old, we had a a really great meal and the service was outstanding. The design of the rooftop deck is something out of the movies. It honestly looks like a movie set, just beautiful.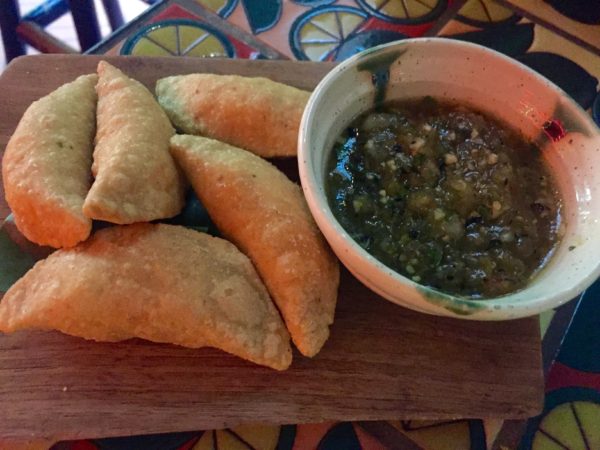 We sat in the bar downstairs to stay out of the sun and ordered iced tea along with the cheesy empandas, freshly made guacamole and tangy tomatillo salsa. We aren't big day-drinkers, but we hear the margaritas are good, so we will try them next time. We each ordered a trio of tacos, all lined up on our plates with lime wedges to keep them from falling over. A simple but clever solution!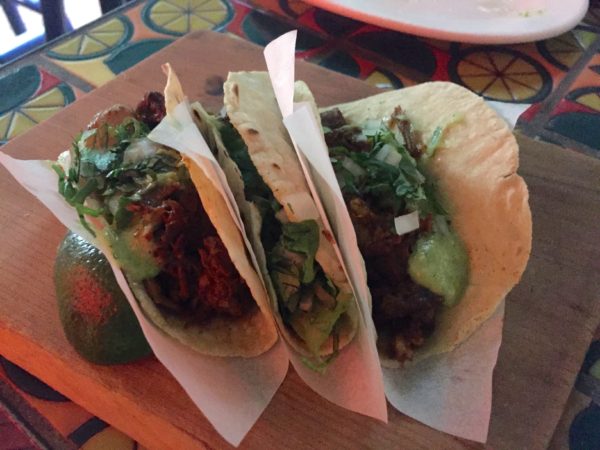 My pork carnitas tacos were filled with a great blend of fresh herbs and spices, yummy avocado salsa and the meat was juicy and flavorful. Craig gobbled up his three smallish steak tacos in about 5 minutes. The tacos are not huge, but I found the size easy to eat and you didn't leave sorry you ate too much!
Considering the vast number of restaurant options in Manhattan, I would definitely go back again Salvation Taco. I am a HUGE fan of another one of her restaurants, The Spotted Pig. It offers a totally different menu, but truthfully is one of the best lunch/brunches in the city. Don't miss it either.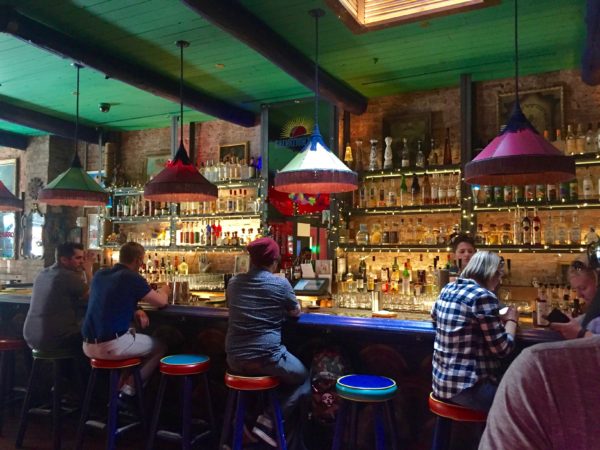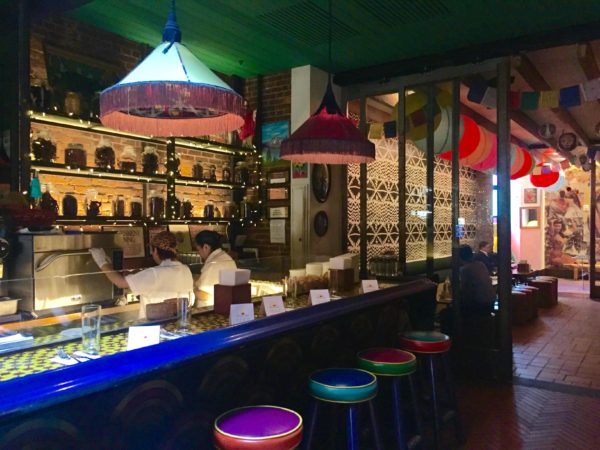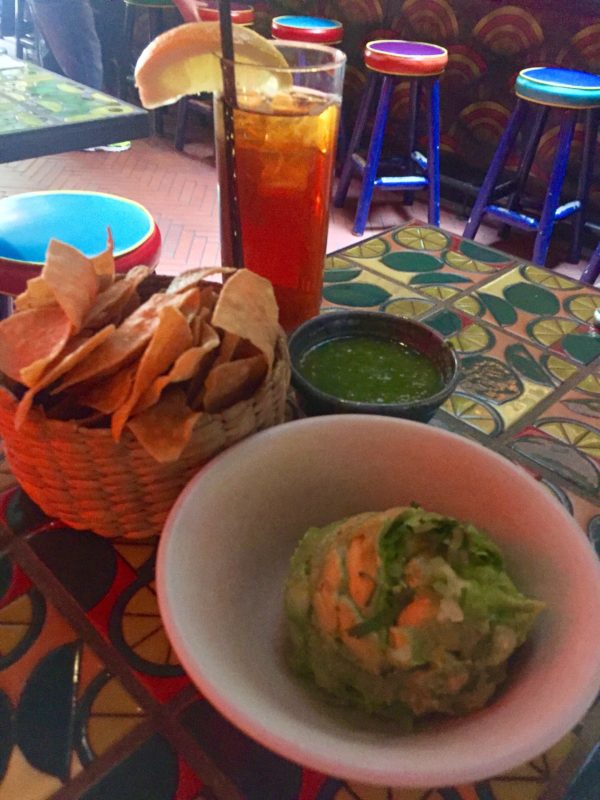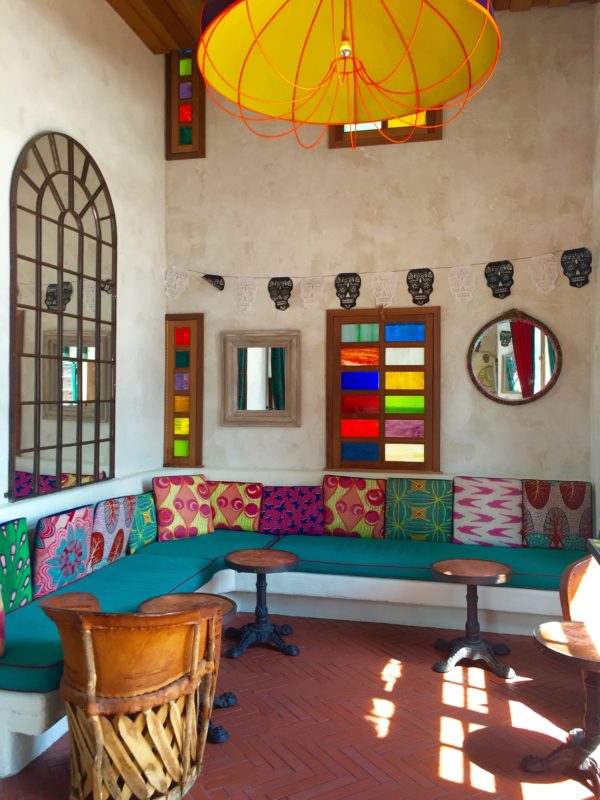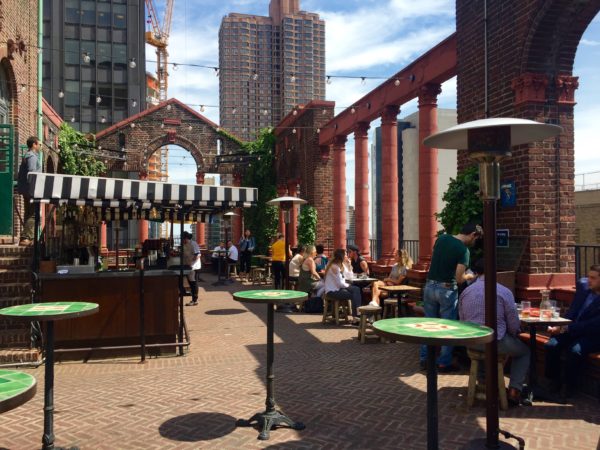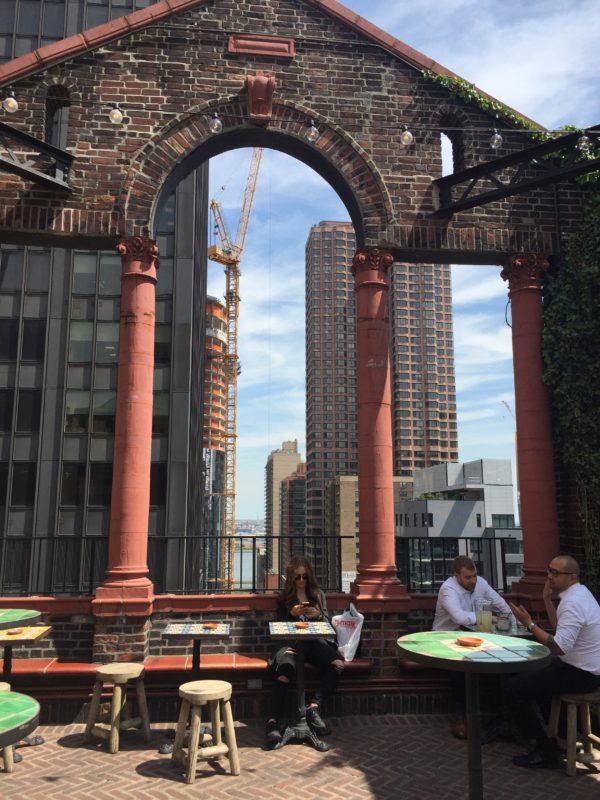 Have you been to a casual restaurant with amazing food in New York City?
Salvation Taco is located on 145 E 39th street, between 3rd Avenue and Lexington
---
Remember you can receive our posts every time we publish them right in your email.  Don't miss an adventure!