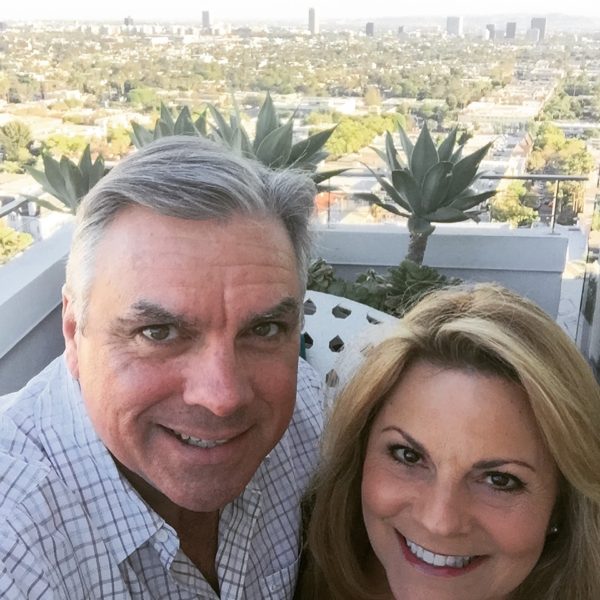 Are you looking for advice for the new empty nester?
It is August and new empty nesters are now arriving at the most difficult of the empty nest hurdles. Navigating the college send off, dealing with the new freshman's anxiety, the anticipation of the actual "goodbye" is a lot to deal with. Not to mention how you use your acting skills to pretend this is all for the best and you are "so excited" for their first year away at school.
Of course you are excited and proud of your 18 year old baby who has accomplished such amazing things! But the fact is, that adorable, perfectly delicious child of yours will not be walking back in to your house for a while and certainly NOT on a daily basis. This my friend is not an easy situation to handle. Some of you will breeze through this process and some will cry a little more than you want to. That was me.
I had a really hard time when my first child went away to school, out of state, a plane ride away. I cried some time during each day until… February! Finally my husband said to me, "She didn't die, she's just away at school". Never mind that I still had my youngest at home who was five years younger! I needed to get a grip, fast!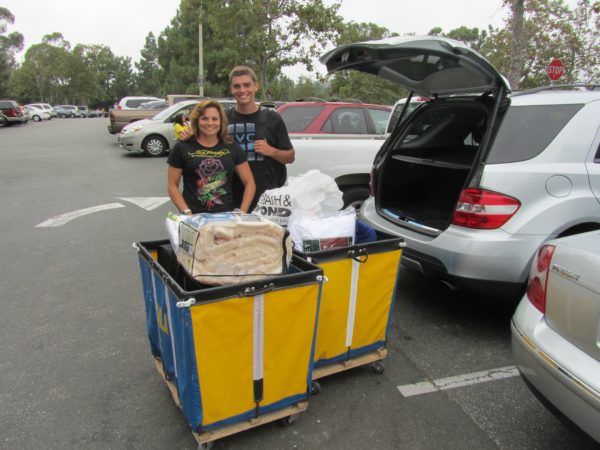 Fast forward five years to our son Nick's departure to UCLA, 60 miles away and my alma mater. This one was a little easier to handle and I only cried a few times. I missed him terribly, but I was better mentally prepared the second time around. Additionally, he was attending the same college that I went to 28 years before. I was over the moon excited to reconnect with the institution and ready to volunteer for the Parent's Group! Yay – I could drag out this empty nester thing for four more years!
The Evolution of the Empty Nest
The empty nest issue is a process, an evolution, a journey and not an experience you can avoid. You raise your children unselfishly with great passion and pride and then…they leave. No one truly prepares you for this dilemma Where are the parenting books about what to do when they grow up and leave the nest? Remember "What to Expect When you are Expecting? Did you read that book till the corners were bent like I did? Since I had no experience being pregnant, giving birth or with parenting, the book certainly did help quite a bit. I needed one for 18 years later!
Truthfully, even if someone had sat me down and carefully explained in detail what the empty nest was really like, it would not come close to reality. We all need to experience what it feels like first hand. I try not to sugar coat it, but there is hope. Great hope! You will survive, be happy and manage to evolve into another phase of your life. A really wonderful phase and you will love it as much as I do.
A few tips to help you through… and some helpful advice for the new empty nester.
There is now time for YOU!
One of the very biggest things you need to work on is learning how to focus on yourself. It's all about you and your spouse.
MAKE A LIST of everything that you love. Is it … cooking, reading, exercising, bowling, gardening, music or travel? – What makes YOU happy?
Take that list and put it where you can see it. Look at it everyday and start to think of your own dreams. What are you passionate about? What will get you up in the morning and put a smile on your face?
Dream! Dream BIG! You were so busy with your child's dreams you forgot about yours.
Plan a trip to visit your child. Just knowing that this trip is planned in the future will help you a great deal. Plan to visit Parents' Weekend.
Have a cocktail, loosen up and cheer up.
Know that your child will THRIVE in college. You have given them all of the tools they need. They can do this and they need to do it without you. THEY CAN DO THIS. DONT WORRY.
Remember that you can still be a fantastic parent from a distance. It is time to pull back a little and wait for them to come to you.
Feel accomplished! You helped your child attain a major milestone in their life. Now they must learn to be more independent and find their way.
Although I sound calm and might imply that adjusting to the empty nest is a perfect equation, it is not. Every situation is different, parenting styles are different and relationships are different. Some of us have a much more difficult time with change. This is all true, but I guarantee you can be VERY happy and fulfilled in the Empty Nest. It does take some work, but if you managed to live through the teenage years, you can handle this next step in parenting.
If you have questions or would like a little more advice, send me an email at: suzannestavert@me.com
---
Remember you can receive our posts via email every time we publish them. Just leave your email in the box above. Also…
Follow our adventures on Facebook, Twitter, Pinterest and Instagram and we look forward to following you!