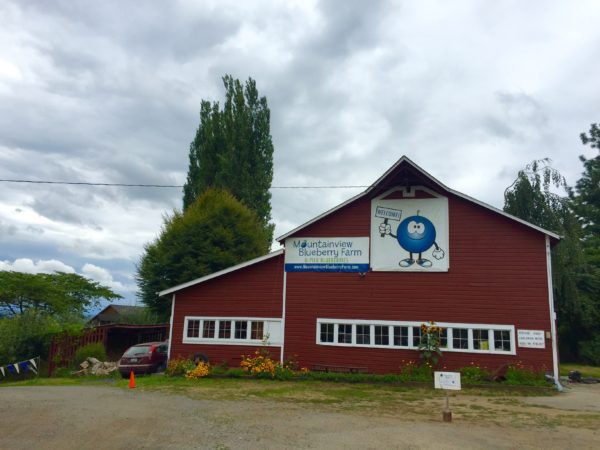 A blueberry picking adventure with the princess ~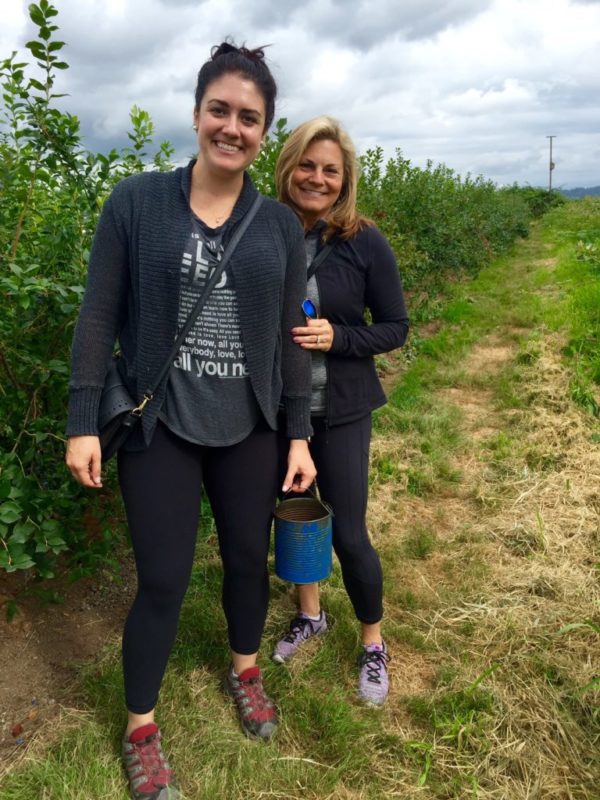 Why pay nearly $5.00 a pint for organic blueberries when you can pick them yourself for $2/lb! Since Pasadena is not anywhere near a blueberry farm, it would make picking blueberries nearly impossible at home. However, I was on my way to Seattle where there are many blueberry farms, so the time was ripe!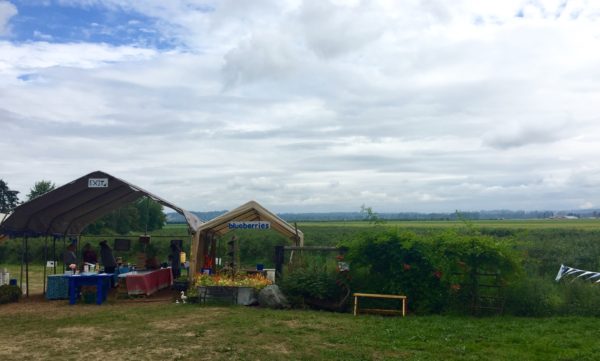 I think I was a farmer in another life and I get a huge kick out of visiting any kind of farm and getting right to the heart of where my food comes from. I love the green fields, the quiet and the lack of people in every direction. I live in the city and farm life seems pretty appealing to me – at least for a Sunday morning.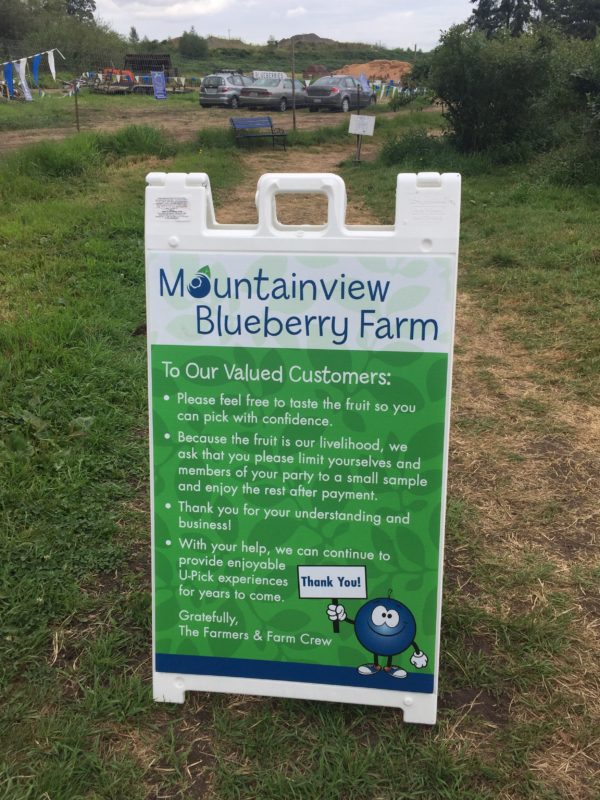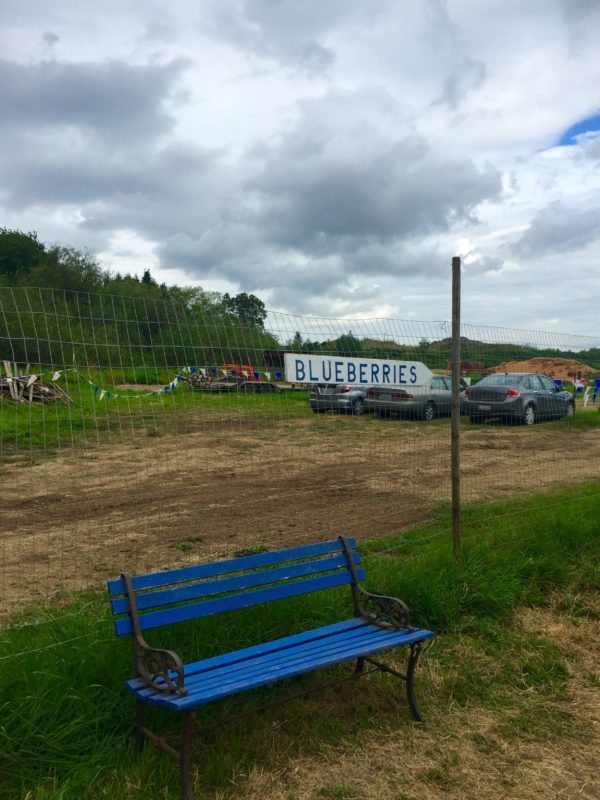 Alex and I drove about 30 minutes north of Seattle, to Mountainview Blueberry Farm. The friendly red barn marked the entrance and stood at the edge of the driveway and happily, just down the hill were the acres of blueberries.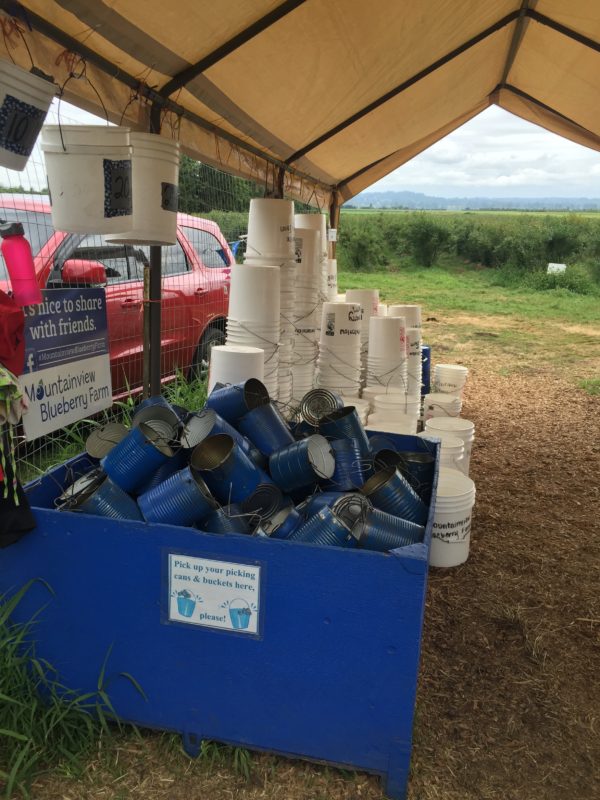 Potential blueberry pickers can pick their preferred pail size from an enormous white bucket to a much smaller pail (painted blue) that holds about 4 pounds. We could stay as long as we wanted and pick as many as we wished!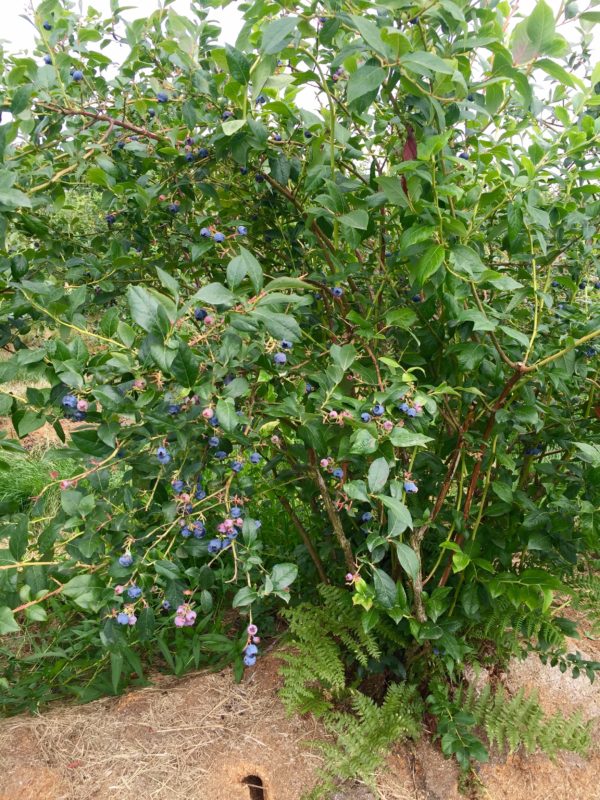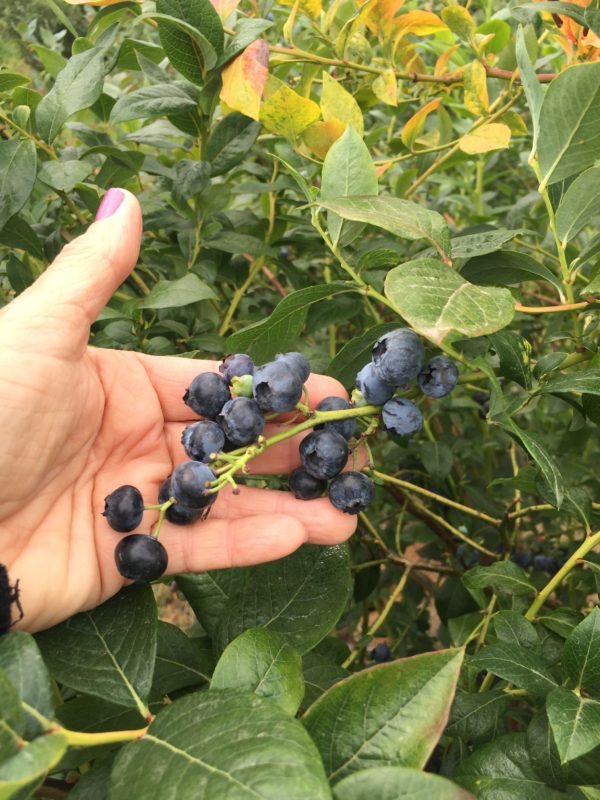 The bushes are large, with dark green leaves and long branches. The blueberries are interspersed all over the bush in clusters. Alex and I chatted a bit with the other pickers and shared that it was our first time picking.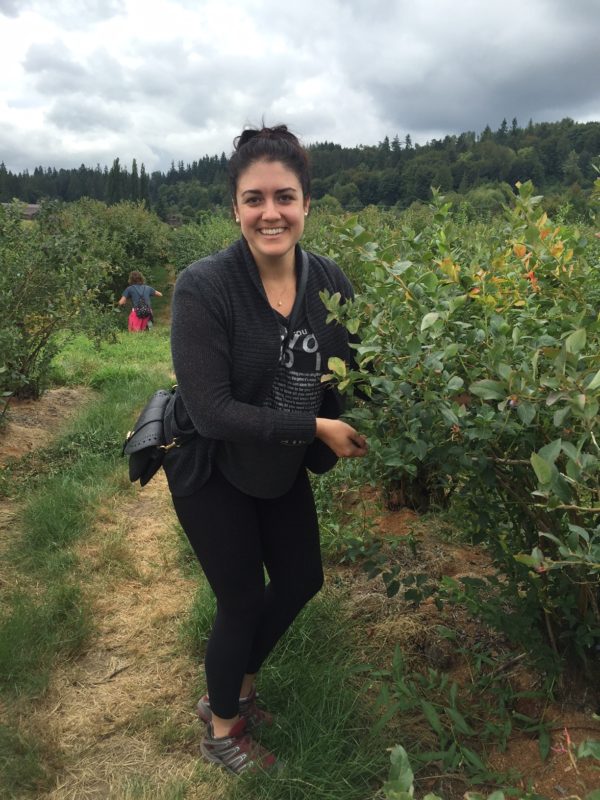 Being newbies, the older gentleman at the bush across the way took it upon himself to "mentor" us in the picking process. There are nuances to the art of blueberry picking, "Just put your hand around the cluster of blueberries and roll your fingers. The ripe ones will just fall in to your hand". Then about 5 minutes later… "Oh! I like to sample a berry before I choose the bush to make sure I like the taste of the berry. Then I pick from that bush!" Thank you for the tips!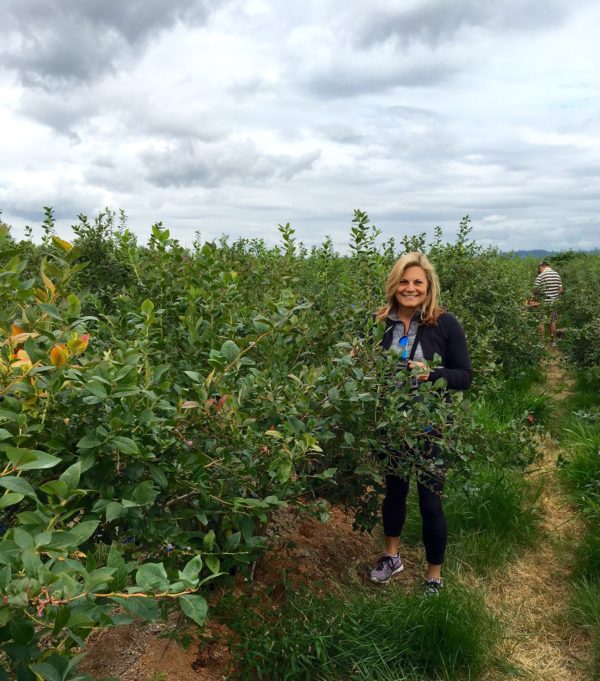 What a lovely way to spend a quiet weekend morning – I highly recommend it!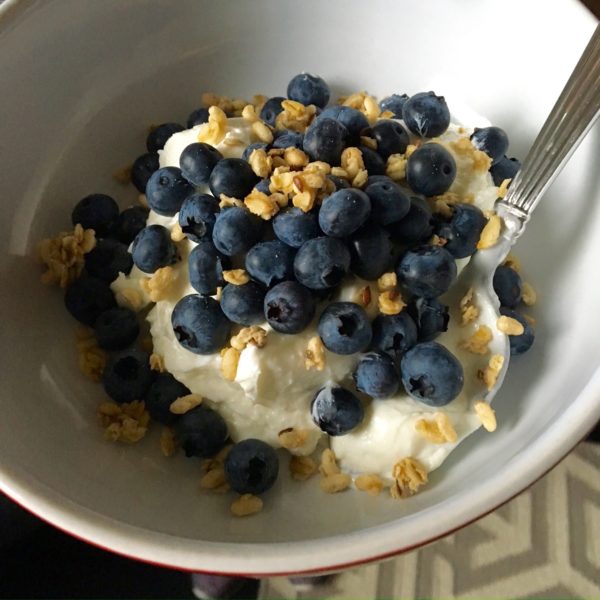 We sprinkled the juicy, antioxidant rich blueberries on our breakfast yogurt. We saved some for the week for Alex to snack on and the rest we froze for the future. A delicious blueberry picking adventure! For more info on the health benefits of blueberries click here!
---
Remember you can receive our posts via email every time we publish them. Just leave your email in the box above. Also…
Follow our adventures on Facebook, Twitter, Pinterest and Instagram and we look forward to following you!