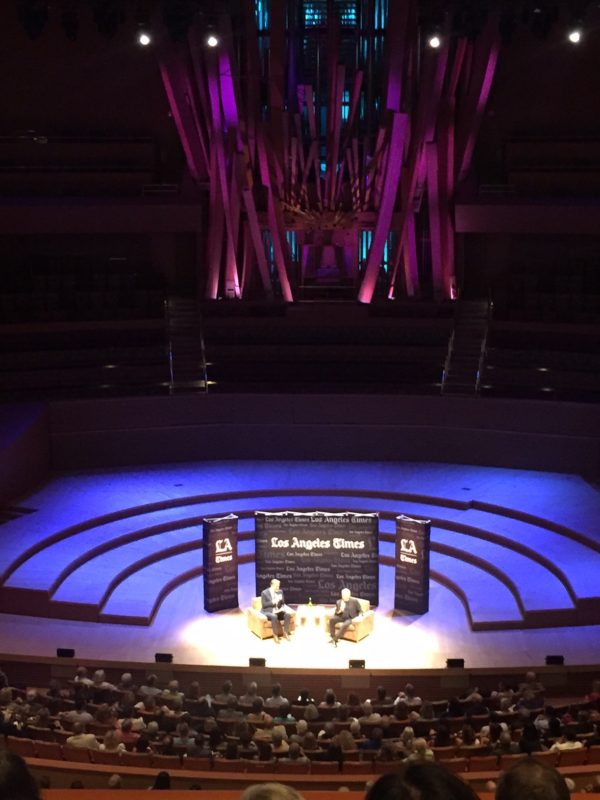 Listening to a conversation with Frank Gehry at the Walt Disney Concert Hall in Los Angeles was a pretty awesome way to spend an evening! Christopher Hawthorne, architecture critic of the Los Angeles Times, interviewed Mr. Gehry on stage. They talked a lot about his early beginnings and coming to Los Angeles as a teen from Canada.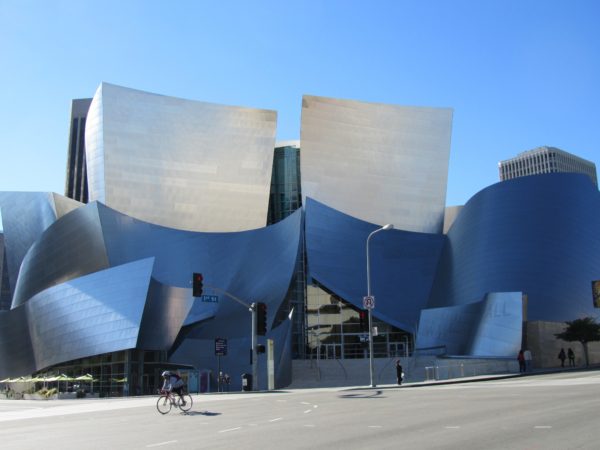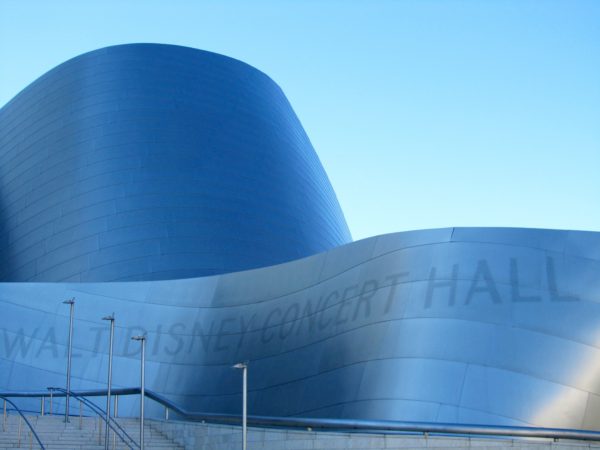 He is now 87 years old! Who do you know that is still being interviewed, sought after, hired, consulted with, admired and revered at that age? Easy going and truthful, strong willed, creative and sweet, I was totally captivated and so was Craig.
Frank's father was ill and the family moved to Los Angeles for warmer weather. Without any real substantial choices, he initially drove a truck  and planned to go to city college. After a couple of years at Los Angeles City College, Frank was able to attend USC and then attended Harvard for a graduate degree in city planning.
Growing up poor in Toronto, he had no idea what we wanted to do when he grew up and he would look at catalogs in the counselor's office. One of the first classes he took in junior college was on perspective. He said, "I have no idea why I did that. I also go an 'F'. I ended up taking the class again and got an 'A' , failure is not something I do well".
Vanity Fair labeled Frank Gehry as "the most important architect of our age" and to think he flunked his first architecture class! He described himself as a "liberal do gooder who didn't want to do rich guy houses", so in the beginning he concentrated on city planning. He eventually was inspired by the blandness of the cookie cutter building that was happening after the war in the late 40's. He said that there were "forests of tract houses in the San Fernando Valley and that houses didn't need to look like that!"
Critics and admirers have described his work as "unfinished". Frank said that "unfinished" is an asset, it is becoming something".
During this one hour and fifteen minute interview, we were sitting in one of his greatest masterpieces, The Walt Disney Concert Hall. If you have not visited, put it on your list, it is magnificent. His contemporary flare and unique designs have brought architecture fans to LA in droves and there is a new wave of phenomenal architecture happening here.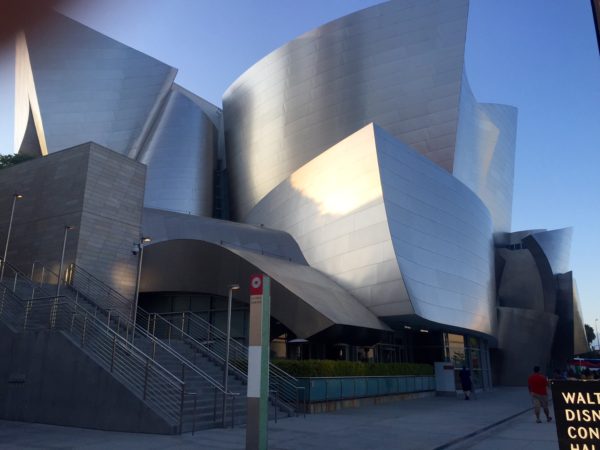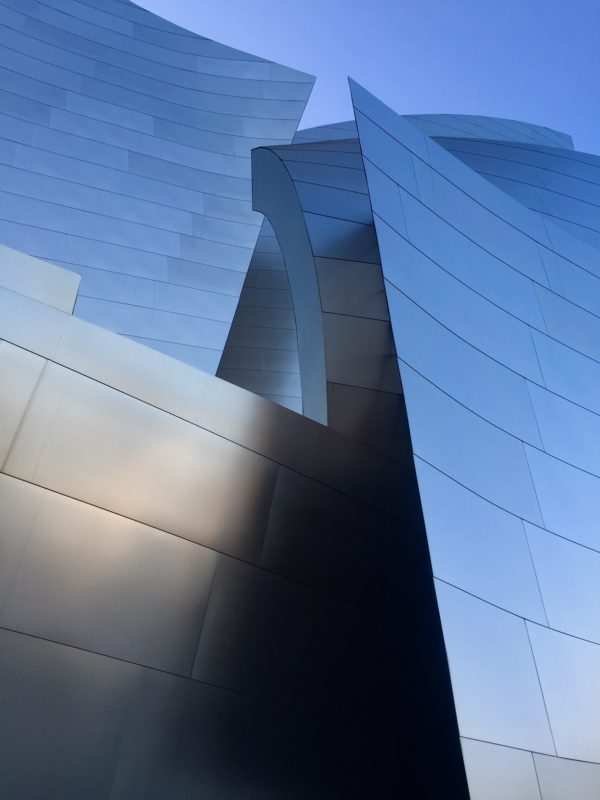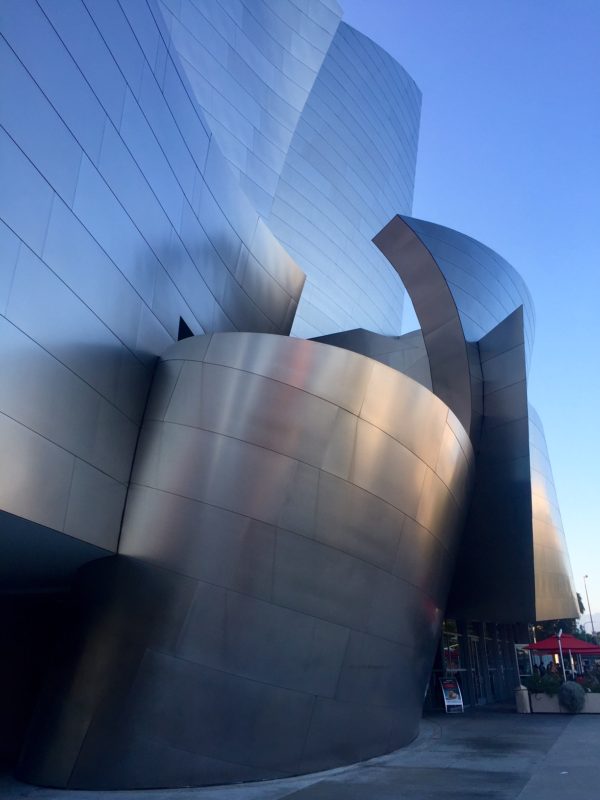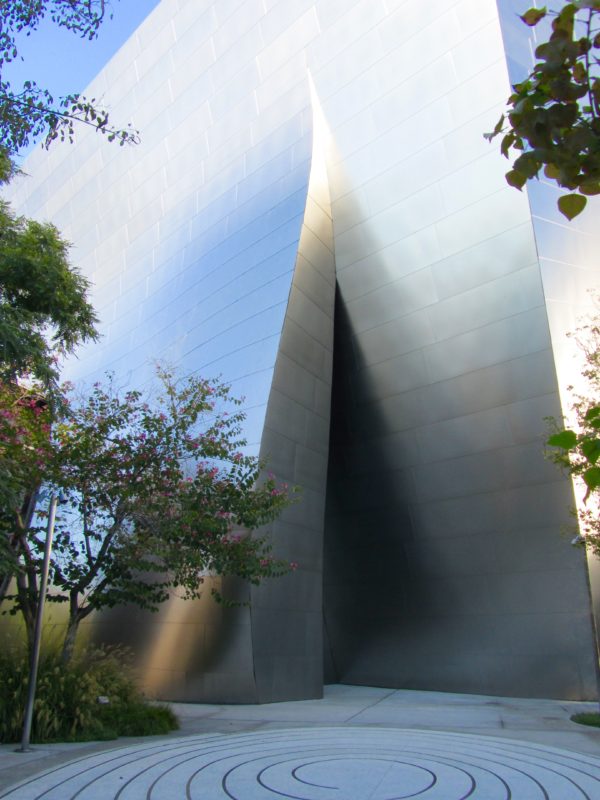 The goal of the conversation and interview was to focus on his ties and love for Los Angeles. So we did not get to hear any juicy details about the Guggenheim in Bilbao Spain, the Louis Vuitton Foundation in France or the EMP in Seattle. No, we listened to personal anecdotes about his early life, his new home that is almost completed in Santa Monica and his goal to assist in the River Project for the Los Angeles River.
There are fifty-one miles of the Los Angeles River that need renovating, redefining and beautifying. In addition, there are not enough outdoor spaces and parks for the children to play in the southern outlying cities of Los Angeles. Gehry described the conditions of the health of the children as deplorable and that "if we are human, we need to do something".
A man as famous and as accomplished as he is worrying about the health of the underprivileged children of Los Angeles? He is a hero in my eyes and in the hearts of those of us who were lucky enough to be in this audience.
I am a pretty serious architecture fan and love the shapes and geometry, style and structure of all types of buildings. I look for ways to learn more and read a lot about great architects like Frank Gehry and my other favorite, Frank Lloyd Wright. In Pasadena, there are many spectacular buildings built by famous architects like Greene and Greene, Richard Neutra, Frank Lloyd Wright and Ernest Batchelder, who is another prominent leader of the Arts and Crafts Movement.
One of my primary goals for AdventuresofEmptyNesters.com is to inspire others to find adventure in their everyday life. Go after new things, discover new opportunities, learn more about topics that interest you and me. For the last two years since creating this blog and not quite knowing where it was taking me, I have enjoyed countless new adventures because I have pushed myself a little more and stepped out of my traditional midlife box.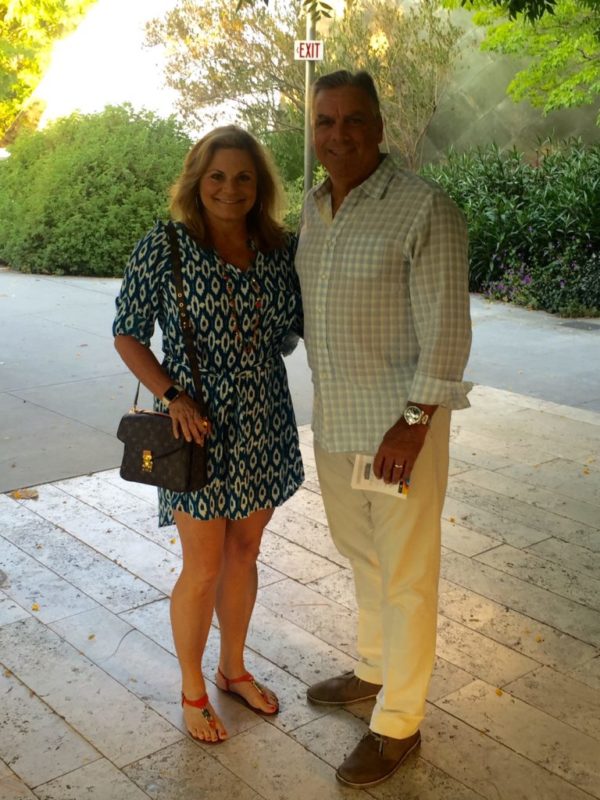 I do not want my years spent as a mother at home, raising our kids, to be the only fantastic time in my life. Now that the nest is empty, I am determined to make sure that Craig and I find adventure, travel, discover, create and enjoy new and amazing opportunities. To insist we learn more about subjects that keep us young at heart and full of new ideas. Tonight was so inspiring and making time to listen to a great man like Frank Gehry was a smart and exciting adventure!
---
To receive our posts every time they are published leave your email in the box above. I do not share your email with anyone.
Follow our adventures on Facebook, Twitter, Pinterest and Instagram and we look forward to following you!