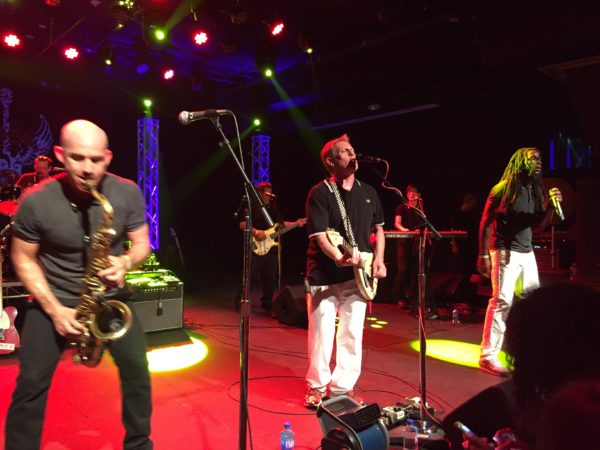 Rock and roll and midlife fit together like a melody and lyrics. We grew up in the 60's but we found our rock and roll stride in our high school and college years in the late 70's and 80's. From high school sweethearts, to now at 32 years of marriage, we have been listening and discovering music and bands, as well as attending countless concerts for almost forty years.
Although I am a huge music fan, my husband Craig feels music to the depth of his core. As a teen, he shares stories of strumming tennis rackets with his friends to The Rolling Stones and The Clash and even as far back as middle school, riding his bike to buy records at the local drugstore.
He was the one who always introduced me to the next band and their newest album. We have passed this passion on to our adult children who are incredibly knowledgeable and concert goers as well.
Craig and Nick have been to Coachella and stood in horrendous 105 degree heat in a dust storm. Alex and Craig have watched bands at small clubs like the House of Blues and Showbox in Seattle. Even as youngsters we took them to lots of concerts to educate them and inspire them. Alex still plays the piano and Nick loves playing his guitar and is now teaching himself to play the ukulele.
I took piano lessons for the first time at forty years old and enjoyed it for several years and Craig plays guitar when he has a few spare minutes, which is almost never. I think this is something he will pick back up when we finish settling in our new home.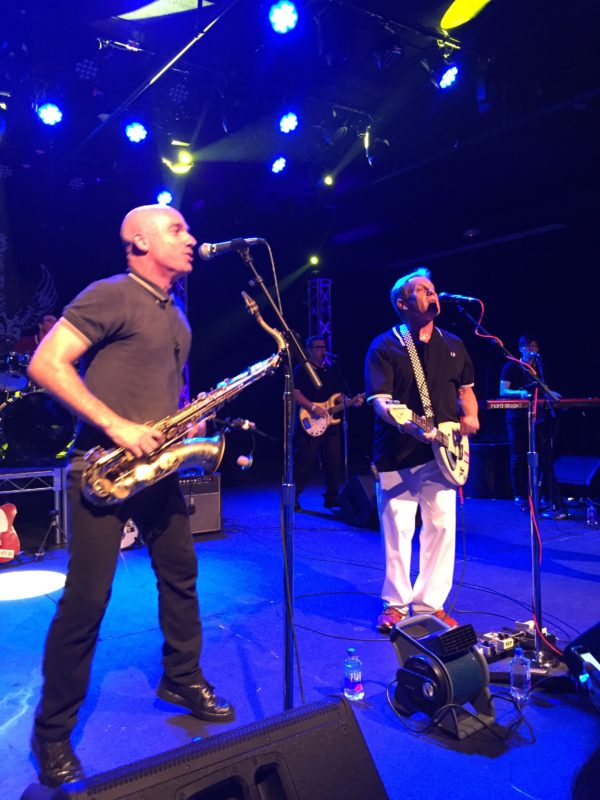 This family music history leads me to tell you about the concert we attended at The Rose in Pasadena to see Dave Wakeling and The English Beat. Transported back to the 80's, singing the lyrics and dancing amidst a crowd of more "mature" fans, we had a blast.
The Rose is a four month old venue, fully renovated with two huge bars, a large dance floor, a general admission area, as well as many dining tables surrounding the floor, with a few elevated dining areas at the rear. However, the real fans, pay $24 for general admission and stand and dance for the entire concert.
Although I have never seen The English Beat live, Craig has seen them with his friends maybe 20-25 times over the years. The band is a prolific touring band and plays at small clubs like this as well as small amphitheaters. Dave Wakeling and his band have been playing music since 1978 (the year Craig graduated high school). He has revived the band with some new members and they sound as amazing as they did back then.
Their music is fun and catchy, easy to sing along to and bop around on the dance floor. We noticed several sets of parents there with their 20-something kids. So many smiles and happy faces and it was so fun to see.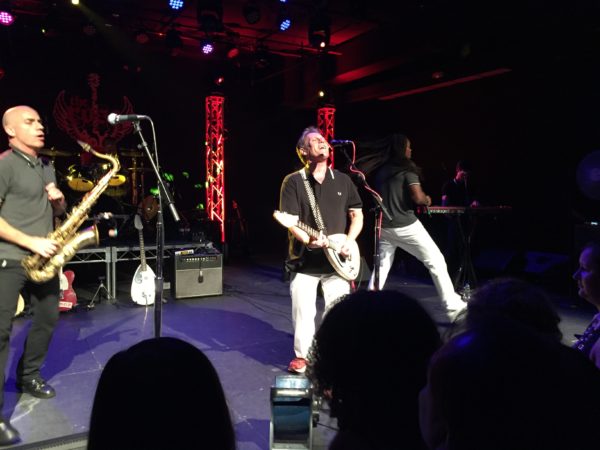 Are you familiar with The English Beat? I took some video to jog your memory. You have probably heard the tunes on the radio, but didn't remember the name of the band. Although I am not nearly the fan that Craig is, I knew almost every song.
Check this out and enjoy – the world is so serious and negative now, we need a little 'tenderness" and some dancing to help us to remember what is important in life.
We have plans to take our kids to Desert Trip in October: aka "Boomchella" or "Oldchella" – (I just detest those negative labels). The line up consists of: The Rolling Stones, Bob Dylan, Paul McCartney, Neil Young, Roger Waters (Pink Floyd) and The Who. Neither Alex nor Nick has seen any of these legends play live. Shame on us, how is it possible? We felt it was an opportunity not to be missed. These pioneers won't be playing music for much longer and their influence on the history of music is profound.
Are you going to Desert Trip to see some of the great icons of rock and roll? The tickets are pricey, but we felt that it was a trip of a lifetime.
For other posts about our rock and roll adventures, check out these links:
Coachella From an Empty Nesters Point of View
A Spectacular Evening with Elton John
Two Generations, One Music Festival, Outside Lands
Good Bye Glenn Frey, I Will Miss You, We All Will
---
Follow our adventures on Facebook, Twitter, Pinterest and Instagram and we look forward to following you!