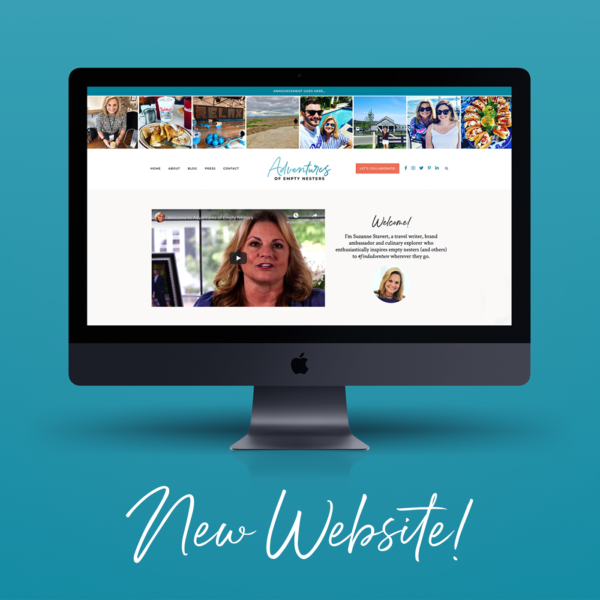 We are so excited over here at Adventures of Empty Nesters!
Newsflash! Here at Adventures of Empty Nester Headquarters, we are thoughtfully adding the finishing touches to our brand NEW website. We're getting a makeover, in a BIG WAY!
Adventures of Empty Nesters has grown so much over the last 5 years, and this new design and platform not only reflects who we are today, but also focuses on YOU; our readers and partners! Whether you come here for news, inspiration, collaboration or a regular dose of happiness, we are here to support you to #findadventure in your own life!
Stay tuned for the BIG REVEAL THIS WEEK! Until then, this was a tiny sneak peak & announcement of some of the fun details in the works.
I can hardly sleep at night this is all so exciting! Check over on our Facebook Page and my Instagram page for a few more hints coming soon. Our team of creative contributors have designed the website of my dreams! Thank you Caitlin Thompson of Ember & Co and Linsi Brownson of Spark Collaborative for taking us to this next chapter with a fabulous website!
Make sure you click all over each page and read what we have to share. There is so much to see! New photos, new fonts, new colors, new quotes and more! Additionally, if you sign up to receive our weekly posts and a new monthly newsletter via email, you will receive My 13 Best Travel Accessories I Can't Live Without!
Please come back again very soon!
---
Please Pin!