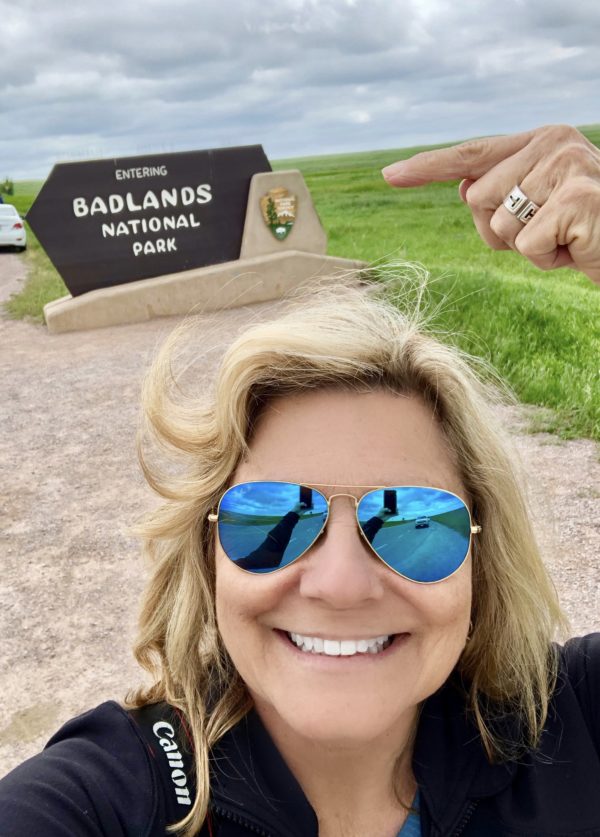 A Spectacular Road Trip Through South Dakota
Our road trip through South Dakota was way bigger and way grander than we ever imagined it could be. I was in Medora, North Dakota (another place you should visit) to attend a travel conference. So because the Dakotas are so close to each other, our vacation plan was to visit Mount Rushmore in South Dakota, explore the other areas of the state we were familiar with like Custer State Park and enjoy the beautiful panorama.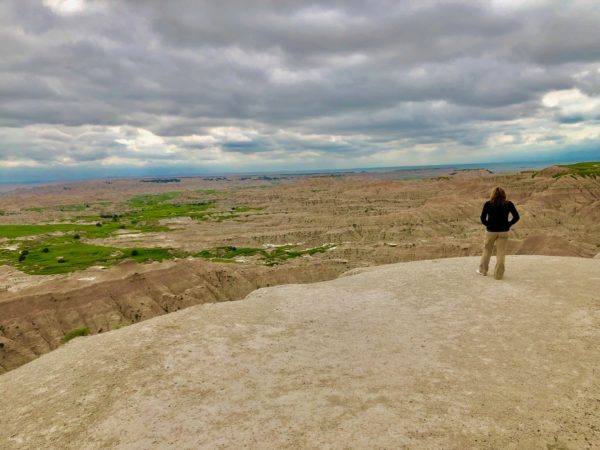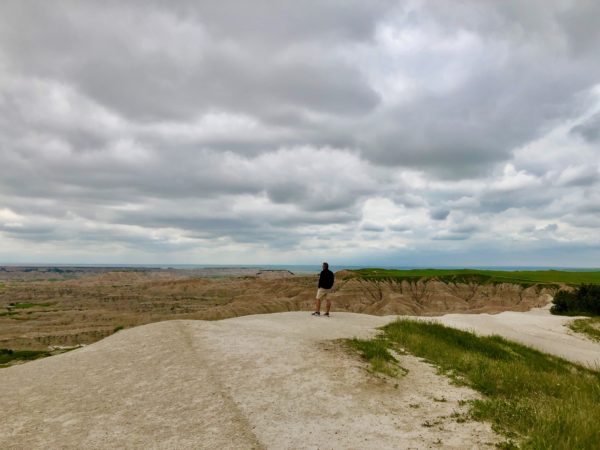 What we didn't realize was just how spectacular this South Dakota scenery would be! The sheer size (242,756 acres) and vastness of the South Dakota Badlands absolutely blew our minds. Located in southwest South Dakota, this national park protects buttes and pinnacles along with the largest mixed grass prairie in the United States.
Our plan
We took the Badlands Loop Scenic Byway, which is roughly 40 miles of a two lane road which takes you along these craggy, pale, sandy canyons that look much like the surface of a barren planet. The loop takes about two hours depending upon how often and how long you stop.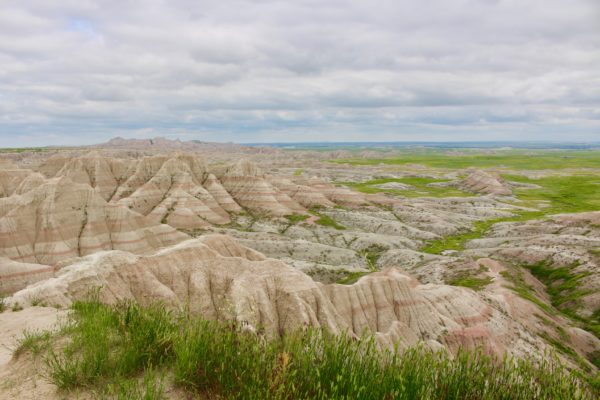 At times there were greener areas and even some were dotted with wildflowers, but the striation of the sandstone, wildlife like bighorn sheep and bison, created this incredible landscape unlike anything you have ever seen in your life.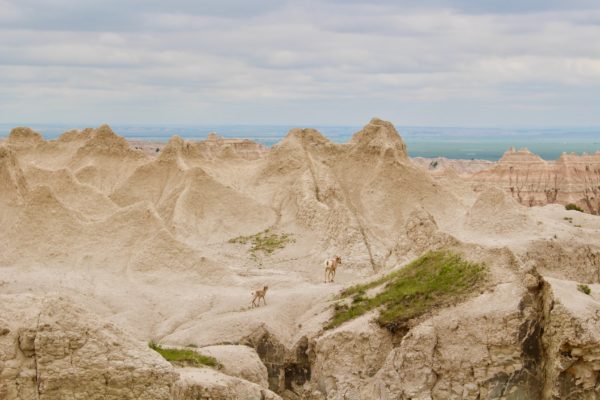 You can almost feel the slow erosion of the canyons as the winds swirl about you and the photographic possibilities are stunning. Depending upon the light and shadows, the view could be entirely different from day to day or even hour to hour. I loved it!!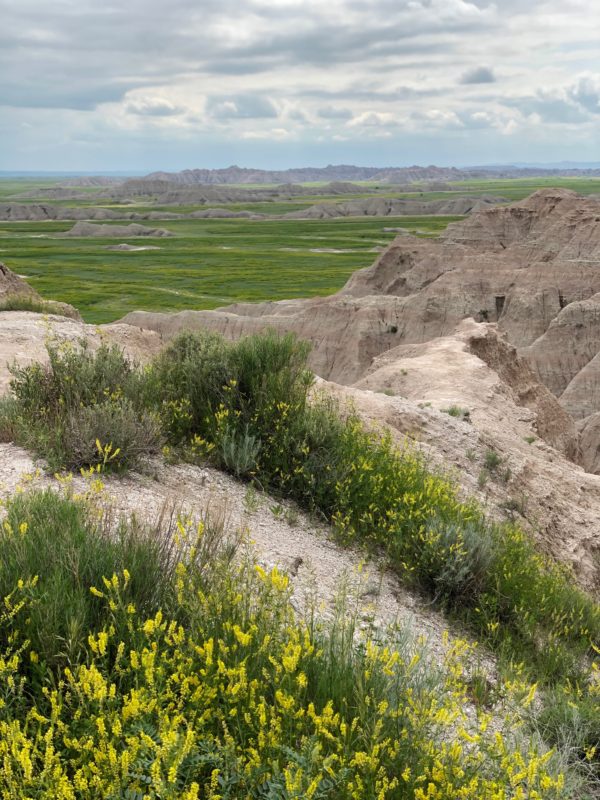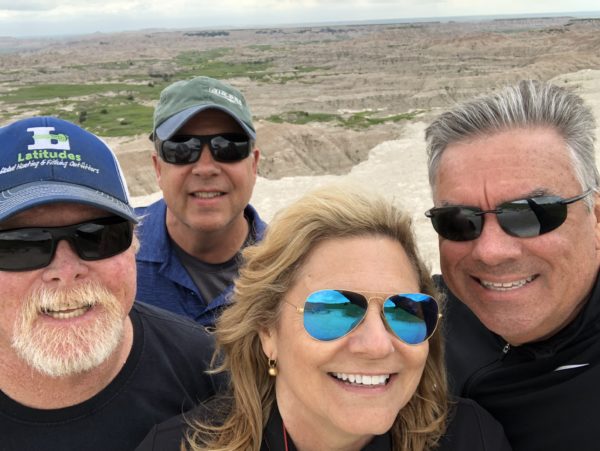 A Visit to Wall Drug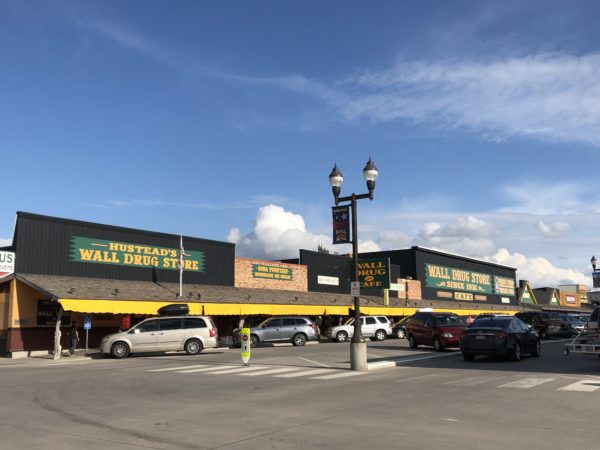 You can't go to virtually any place in the Midwest or beyond without seeing a billboard or sign of Wall Drug. Anyone who has taken a road trip through this area of the country knows exactly what you mean when you ask, "Did you go to Wall Drug?"
The story of Wall Drug is this: "Ted Hustead was a Nebraska native who opened a tiny drug store in Wall in 1931. Five years later it was still a tiny drug store. Dorothy, Ted's wife, thought that the people driving past must be thirsty, and suggested that Ted put up a sign on the highway advertising free ice water at Wall Drug. It sounded silly — at the time every drug store gave away free ice water — but Ted put up the sign anyway. By the time that he got back, thirsty tourists were lining up for their free ice water. They've been stopping ever since."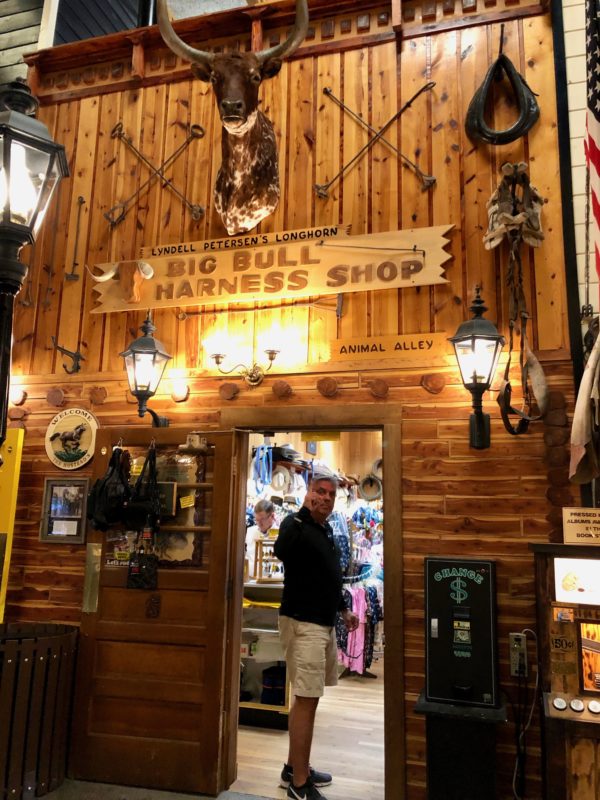 Over a million people each year visit this huge tourist attraction and nearly 20,000 on a summer day. Although it is kind of cheesy and kitschy, it was still a super fun, nearly inexplicable place where you can buy everything from toothpaste to cowboy boots and enjoy a soda fountain, a piece of blueberry pie and the "famous" free water. We saw scores of tour buses packed full of happy tourists ready to stop, shop and nosh on the goodies at Wall Drug.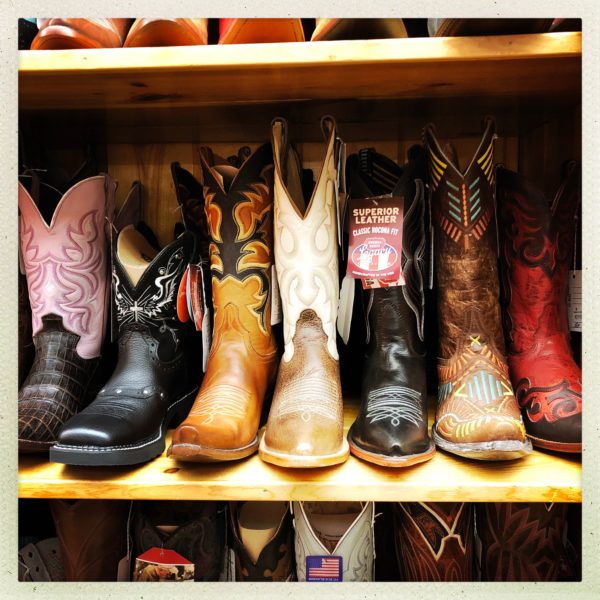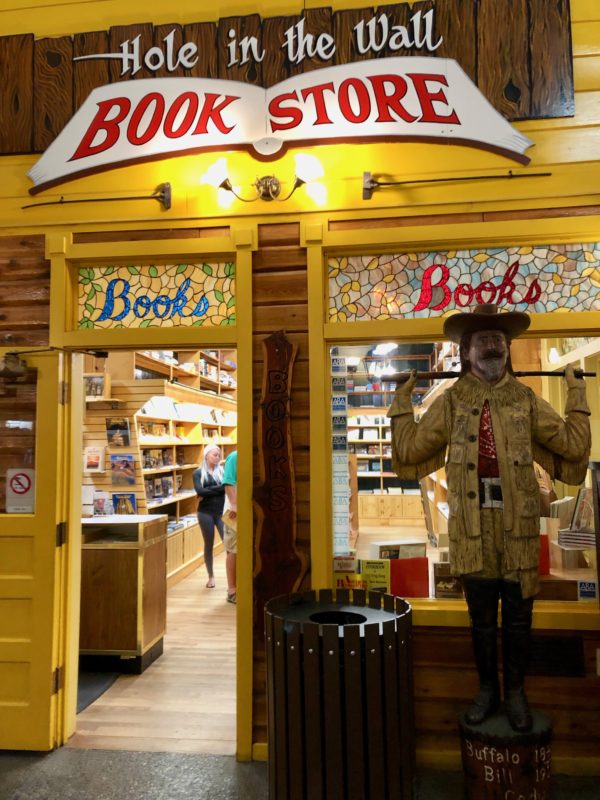 We walked about rather aimlessly, the place is enormous and goes on and on with connecting doorways, western décor and lots of historic photography as well. It's all quite different, but worth the stop. At least I thought so. Craig, not so much.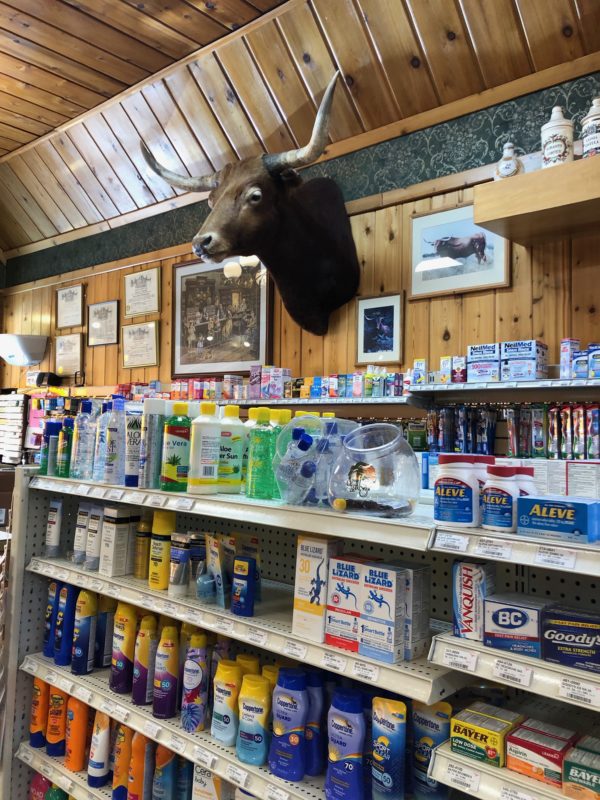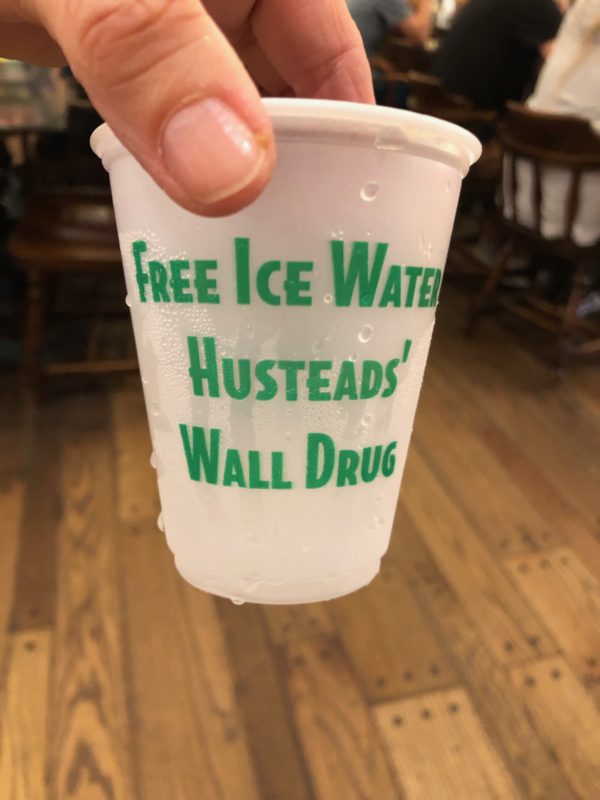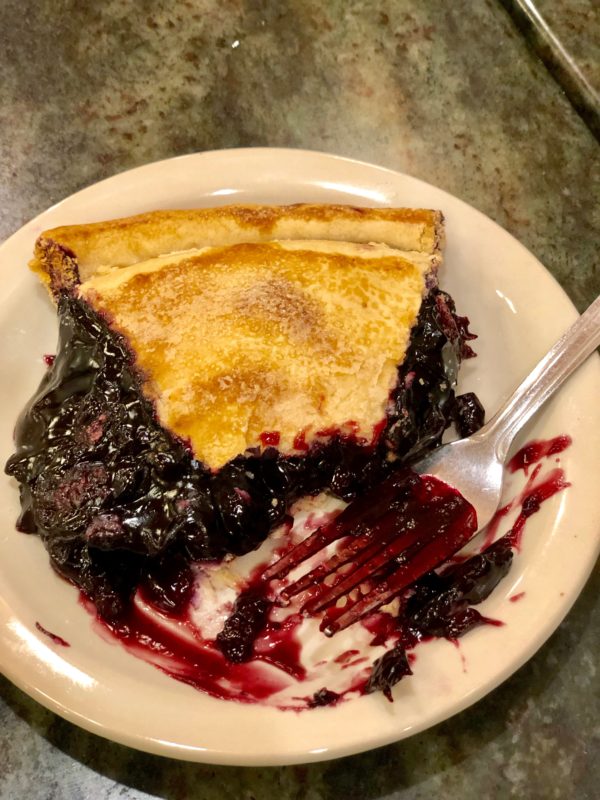 Final thoughts about our road trip through South Dakota
Many people seem to leave The Dakotas for last when trying to visit every state in the US. I think that is a BIG mistake. This area of the country is spectacular and nature is so enormous you almost can't believe it is real. Postcard perfect views are seen in every direction and the nicest people are there to make sure you enjoy their hometown. Seeing the US by car is so much more personal than flying from big city to big city. Our South Dakota road trip enabled us to experience the beautiful landscape and to just take our time. We seem to rush through everything these days so I was pretty happy to slow down in surroundings like this.
Our time in Mount Rushmore was patriotic and moving and we even visited the famous Deadwood, SD (loved that too). My advice is to fly in to Rapid City, South Dakota and take a road trip to see this gorgeous and unique state. I have no doubt you will leave there as enamored by it as I was.
---
More about The Dakotas
My Visit to Medora North Dakota & Why You Should Go Too!
A Visit to Sylvan Lake: Why Didn't Anyone Tell Me About This Place?
A Visit To Mount Rushmore: It's Even More Spectacular Than You Imagined
---
Pin Me