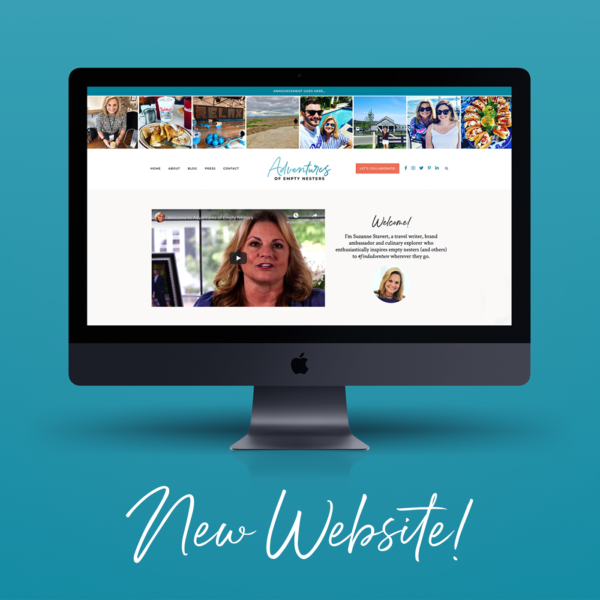 We are so excited over here at Adventures of Empty Nesters!
Newsflash! Here at Adventures of Empty Nester Headquarters, we are thoughtfully adding the finishing touches to our brand NEW website. We're getting a makeover, in a BIG WAY!
Adventures of Empty Nesters has grown so much over the last 5 years, and this new design and platform not only reflects who we are today, but also focuses on YOU; our readers and partners! Whether you come here for news, inspiration, collaboration or a regular dose of happiness, we are here to support you to #findadventure in your own life!