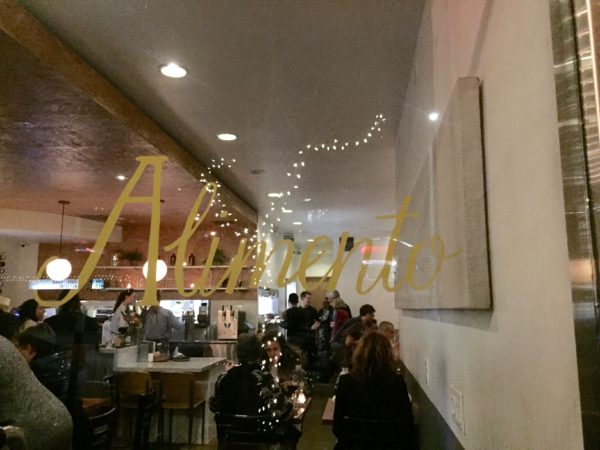 Our visit to Alimento in the historic Silver Lake neighborhood ~
If you have visited here before, you know that delicious food and fabulous restaurants are very high on our adventures list. We do try to search out the most talked about and well reviewed restaurants around the U.S. so we can share them with you! Today's focus is located in our very own La La Land, Los Angeles. We travel a great deal so our Los Angeles restaurant adventure is a little slow going. I did however just go with my friend Keri to Petit Trois for an authentic French bistro experience recently! You can check that out => here.
However, we were able to get a reservation this week to experience another one of LA's best restaurants. The tiny and hip area of Silver Lake boasts many fantastic restaurants and now that we live in Pasadena, we are less than fifteen minutes away from this outstanding foodie village.