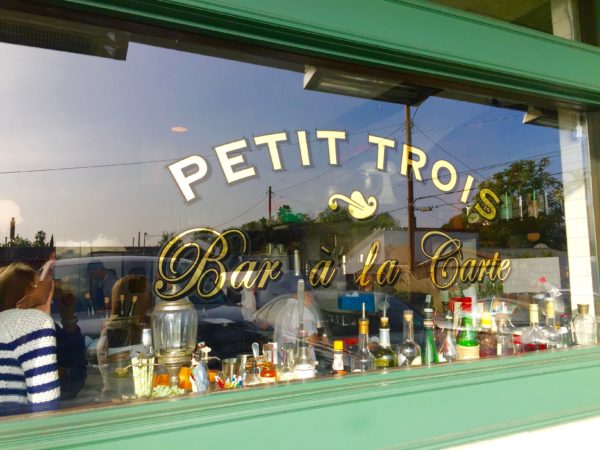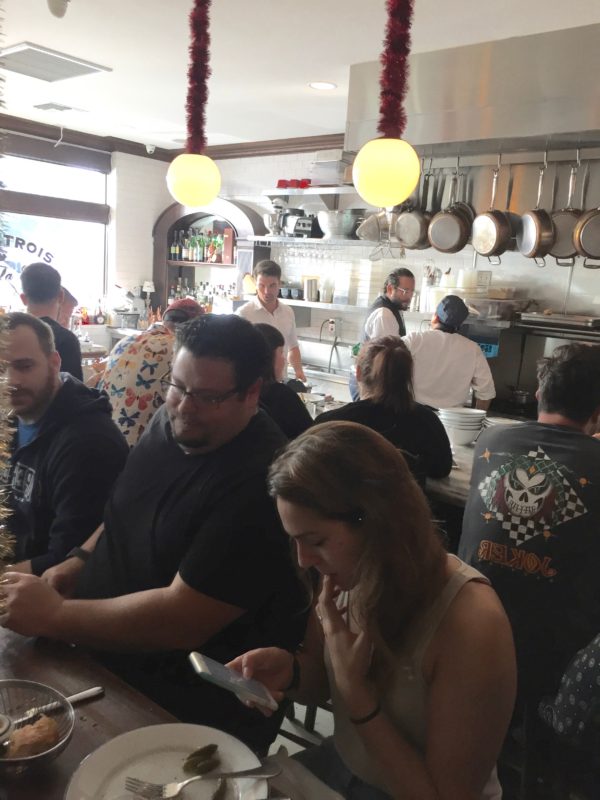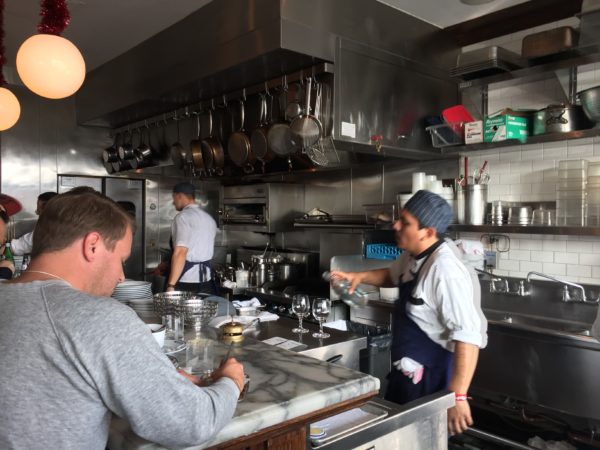 With only 21 stools (no chairs), this is a small, but mighty, little bit of heaven on Highland, just off of Melrose Avenue in LA.  Petit Trois is the second collaboration of Ludo Lefebvre and the super star Los Angeles chefs Vinny Dotolo and Jon Shook of Animal.
I have been a HUGE fan of Ludo's ever since he had his "Ludobites" television show about his pop up restaurants where he traveled the country opening restaurants in a new town every week. He is irreverent, fun, likable, creative and a well respected chef. In addition to running this restaurant and the famously amazing Trois Mec and Trois Familia, you can often find him as a judge and guest judge on several chef competition shows.
I actually was able to see him up close and personal a few years ago at the Los Angeles Times' The Taste. He entertained us with some great recipes, cooking techniques and his engaging personality.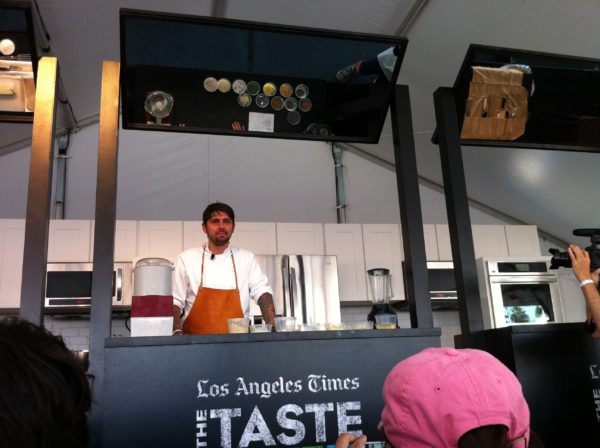 More about Petit Trois ~
A visit to this restaurant has been on my list for some time, but my foodie friend Keri suggested we go for it and drive the 30 minutes to have lunch. It opens at noon, does not take reservations, has 21 seats, is well-known and serves crazy great food. You do the math, this is NOT an easy seat to get!
However, as luck would have it, we sat side by side at one of two long bars and enjoyed ourselves tremendously. The staff is super friendly and the space is not intimidating like some famous restaurants in LA can be!
Besides the strong flavors and perfect French food preparation, the actual restaurant space is charming. Honestly it feels like you just stepped in to an authentic Paris bistro. It has a big open kitchen, with large copper pans hanging in a row, a long marble bar and black and white tiled floor. There are windows with bright gold lettering, large mirrors that reflect the bustle of the restaurant, white bistro dinner plates with Petit Trois printed on them in blue, just like you would find in Paris.
The restaurant isn't just a dressed up American version of a French bistro, it is a French Bistro. It is exceptionally vibrant and serves rich, typically French entrees like Burgundy Escargots, Croque Monsieur and Madames, Steak Frites, omelettes with butter lettuce salad and chocolate mousse. OMG – Amazing!
No need to fly to Paris when you have Petit Trois right here in the City of Angels. Lucky us!
We just had to try a few things and we shared all of it! That is what longtime friends do! Keri and I met in junior high when we were in the 7th grade. She is the perfect person to go with me on this newest food adventure,
Enjoy these delectable photos from our meal at Petit Trois~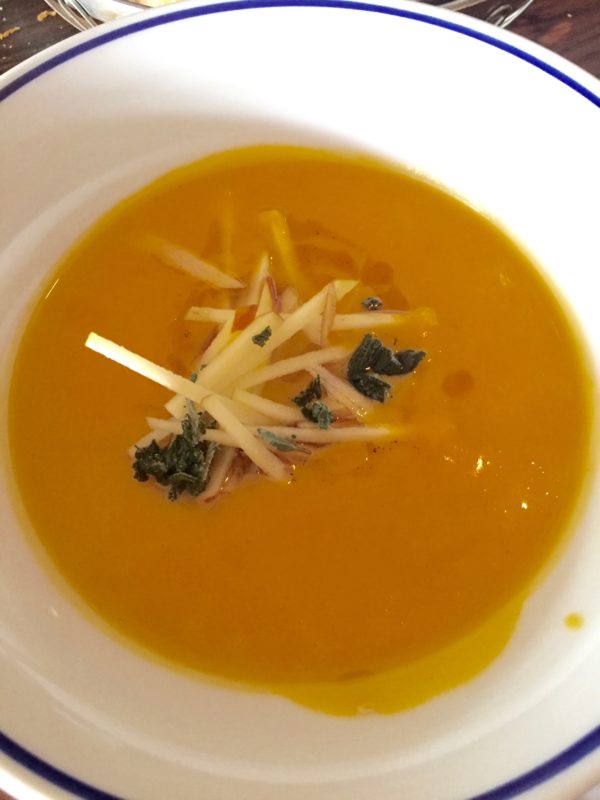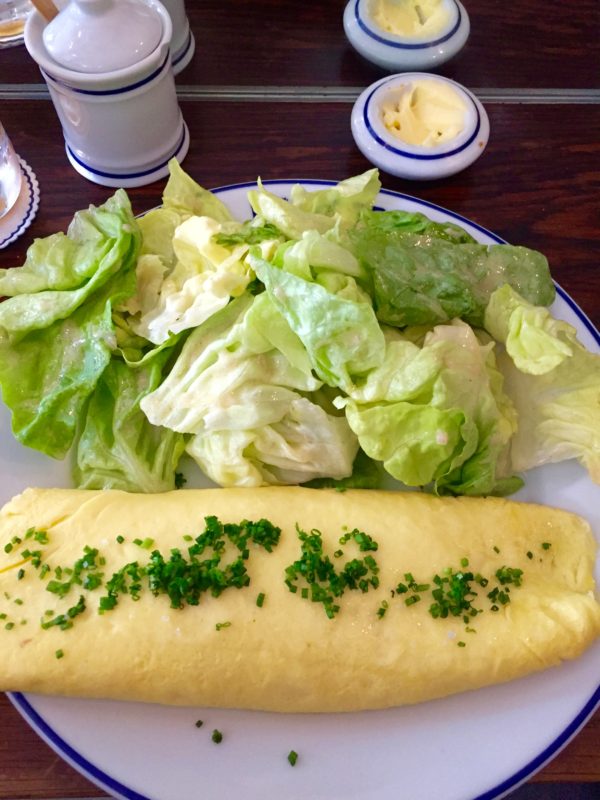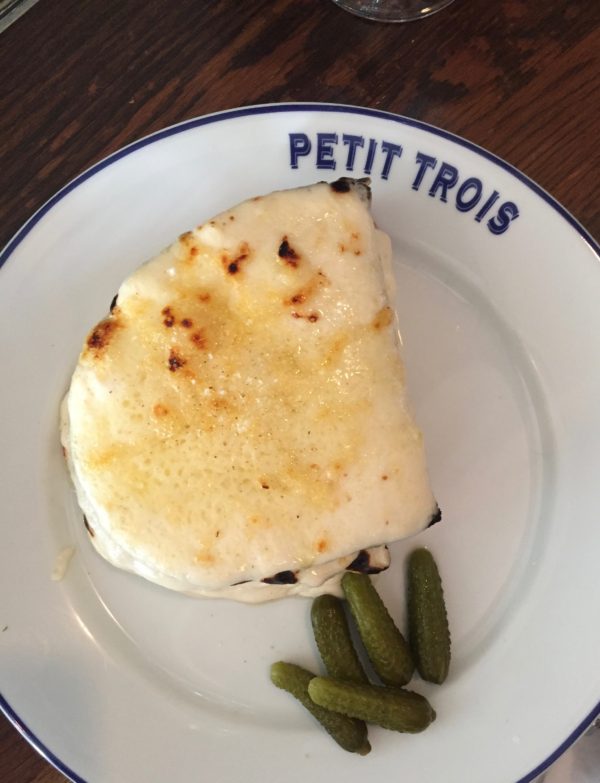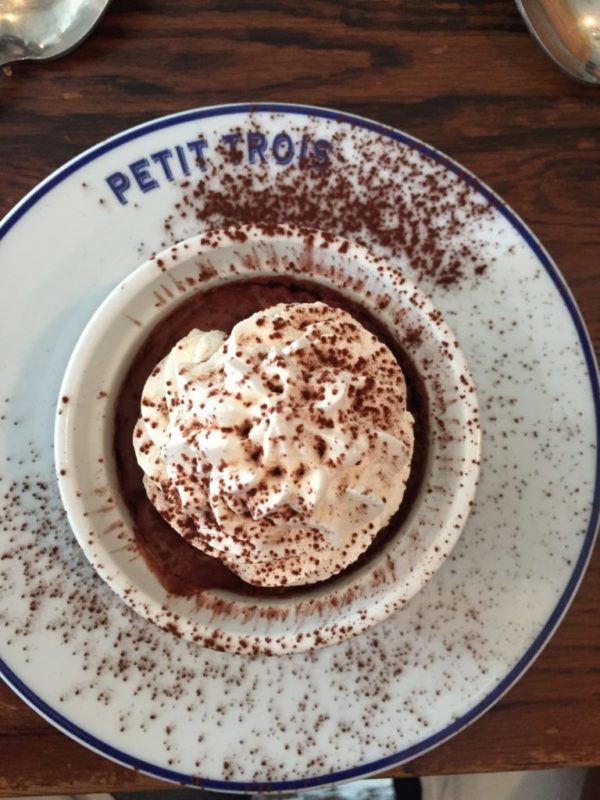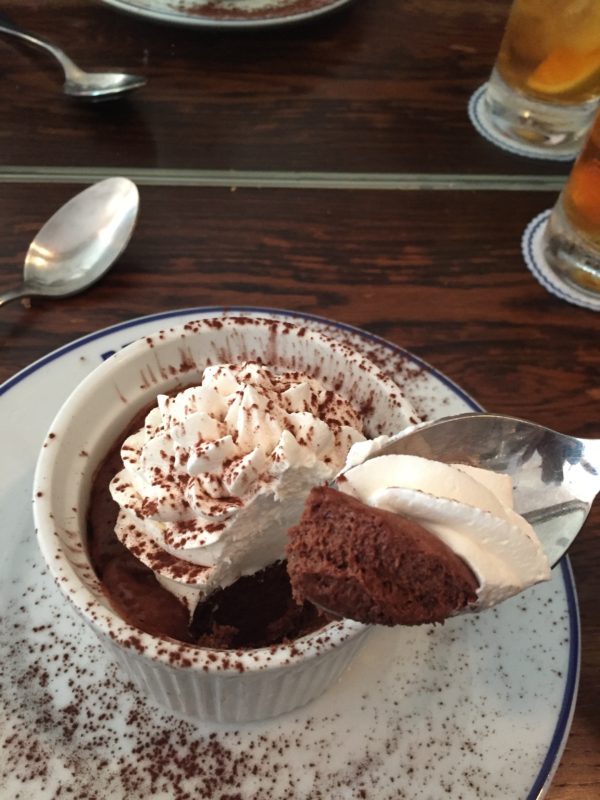 With so many incredible restaurants to choose from in Los Angeles, it is becoming so easy to find great food here. However, If you are looking for authentic French bistro food, look no further than Petit Trois.
Tip: Go for lunch and either arrive very early and wait for the door to open, or come around 1:30pm after the first seating. Petit Trois offers a popular happy hour and delicious handcrafted cocktails that pair well with the menu. Be prepared to be crowded and just enjoy yourself among others who love food and spectacular restaurants like this!
---
Sign up to receive our posts via email – Don't miss an adventure!