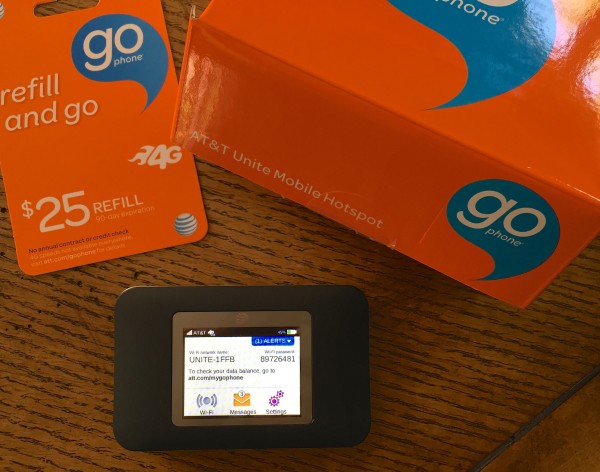 As a busy travel blogger, how would a mobile hotspot like the AT&T Unite for GoPhone by NETGEAR help me? My initial reaction was: "I don't need a mobile hotspot or mobile WiFi, I already have plenty of connectivity here at home and at the hotels we stay".
Hmm… Do I really? What happens when the Internet goes down? As someone who completely relies upon her laptop and other mobile devices to keep a business flowing smoothly and to communicate, it is incredibly frustrating when it is temporarily unavailable.
You know how that feels? It is similar to when the plumber turns off the water and you can't believe how many times you need to wash your hands, want to use the bathroom or brush your teeth and you can't! That is how it feels to "lose the signal" to the Internet.
I have actually determined that being my own hotspot, could be very beneficial! I was sent the AT&T Unite Mobile Hotspot with very clear and easy directions. I thought that I would have my son set it up for me, but then I realized that if I couldn't figure it out, other people would might have these issues as well! NETGEAR asked me to use and review the product and give my honest opinion.
Setting it up was easy! It has an intuitive touchscreen with data usage and connection information right at your fingertips. It is connected to a secure AT&T network, it is password protected and you can add up to 10 other devices! Share, share, share!
They provided me with a $25 Refill and Go Card with 2.0 GB of data and a 30 day expiration.  Once I loaded the card on the device, I was all set!