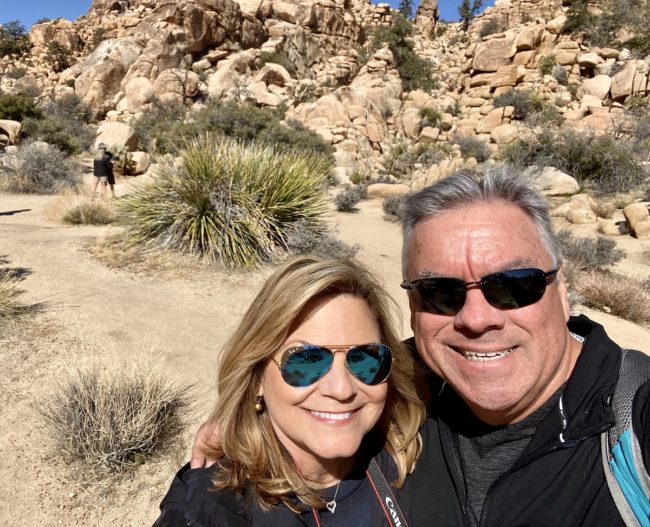 A Visit to Joshua Tree National Park
A visit to Joshua Tree National Park and the town of Joshua Tree will take you away from everyday stress and introduce you to a desert landscape that is so incredibly different from city life!
Recently I have written about finding adventure in woodsy, pine-smelling forests with vast lakes like Lake Tahoe and charming towns like Jackson Hole where the Grand Tetons impress and welcome you.  So today, along with my partner Hotels.com, I share one more destination inspiration! It is time to seek the sandy, rock-climbing terrain of Joshua Tree. We loved it!