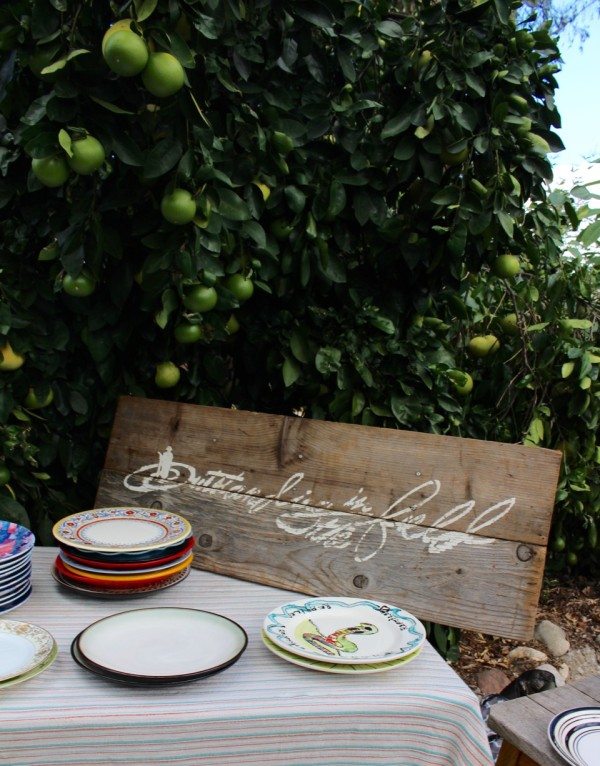 Isn't it exhilarating when you stumble upon something fabulous that you didn't know exist? My friend Jen sent me a link and video a couple of years ago about this unique dinner in a field on a farm. Fast forward to our busy, crazy life and we just did not pursue this opportunity… shame on us. But a couple of months ago another foodie and longtime friend Denise, asked me if I was attending an Outstanding in the Field dinner in Temecula, which was only about 90 minutes from my house. No! I wasn't! Of course it was sold out, so I got busy looking at their upcoming schedule to finally find a date and location we could attend!
Combining our love for delicious, inspiring dishes and adventure, attending an incredible outdoor feast with Outstanding in the Field, would be the perfect food adventure for us! These innovative entrepreneurs of this new dinner idea knew that other people shared their love for authentic, fresh-picked, organic farm fresh food too. How much fun would it be to actually eat this food right there in the fields of the farms? Finding such an interesting, new foodie concept is like receiving an unexpected present! We were so thrilled to attend.
Our dinner location
A working community farm nestled in the middle of Hollywood? Yes, it really does exist. This charming site is called Wattles Farm and it has been a community garden since 1975. We found it so surprising that such a wonderful oasis of farmland was smack in the middle of Hollywood of all places!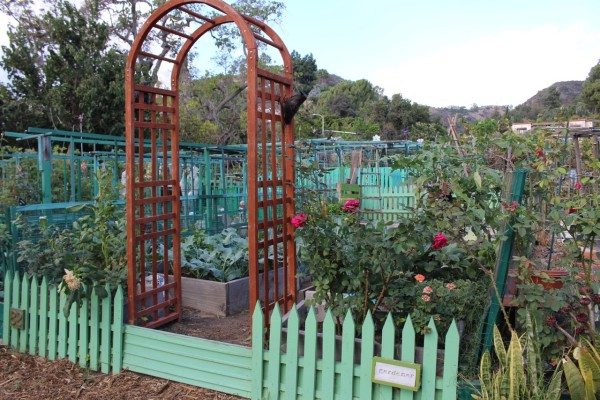 The land on which the community garden is now located was once part of the grounds of an elegant forty-nine acre estate. "Jualita," as it was then known, was the winter home of Gurdon Wattles, a businessman and banker from Omaha, Nebraska.
The current garden still contains the original citrus and avocado groves that were planted for the mansion in 1907. Through an initiative of Los Angeles Mayor Tom Bradley's community gardening program, the lower 4.2 acres were transformed into this wonderful, organic, community garden.