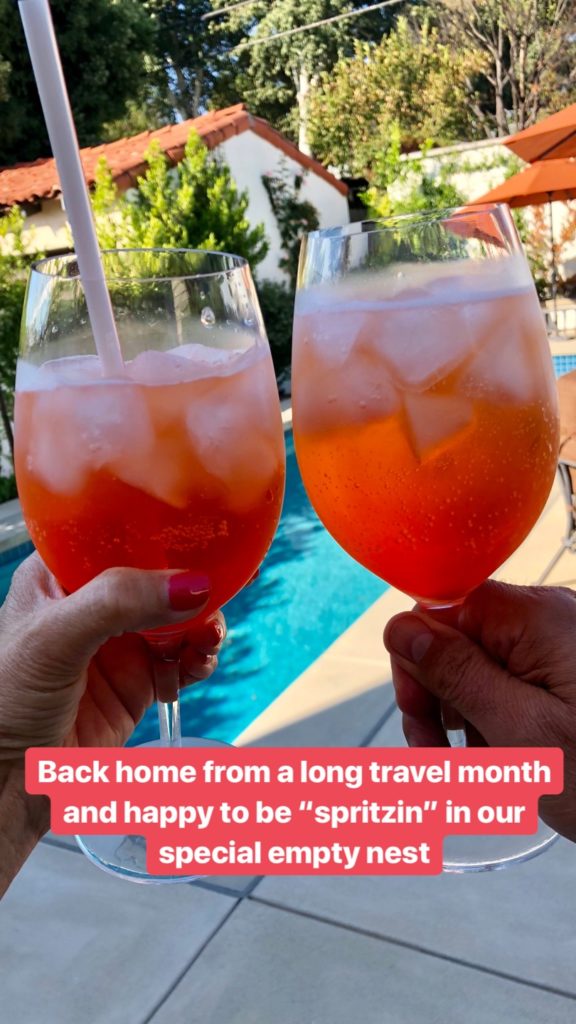 Last year I created a list of our top ten favorite things about Summer and as I looked back at the list, we still enjoy them all, but I have a few more to add.
What are your favorite summer activities?
Summer is coming to a close and it is fun to reflect upon some of our favorite things we like to do this time of year. Did you love it when your kids were young and there was no set schedule? But when that summer freedom was threatened by the upcoming Fall school year, there was almost a layer of sadness it was over. Do you remember that?
But now that our children are grown, this is not something that we even have to think about!  However Craig and I do notice the comings and goings of the young families at our neighborhood elementary school. Watching them brings back great memories.
For me, Labor Day Weekend marks the transition in to Fall. Funny though, in Los Angeles the weather is still the same! No Fall sweater weather here, I have to travel to find it!