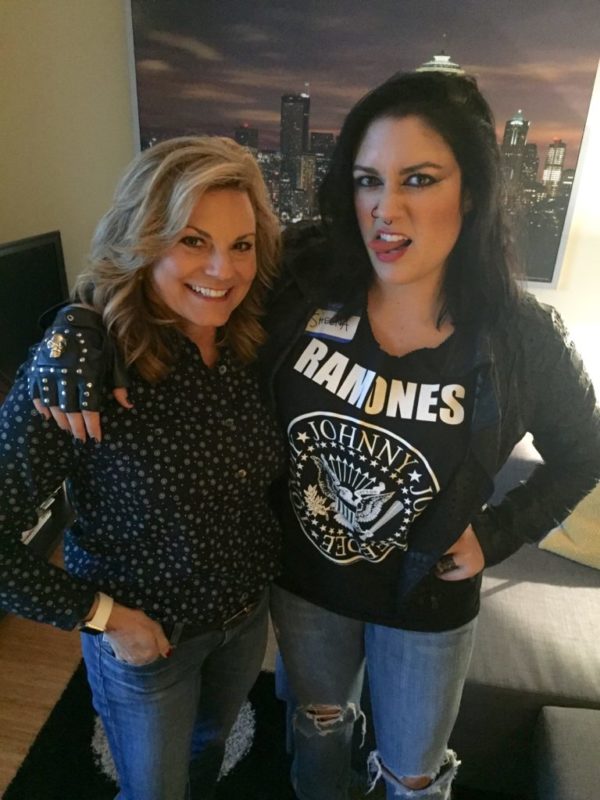 Halloween Note:
All of Seattle wore a costume to work on Friday, October 30th and my daughter was no exception. She dressed as "Sheena the punk rocker" and had no time to change before the cooking class.
Me: Hi, nice to meet you cooking classmate, this is my daughter Alex, and whispered (she's wearing a costume).
This is Seattle after all, "Sheena" fits in quite well. People in the class were not quite sure how to approach Sheena, however they were very nice and when I shared with them that this was her costume, they seemed a little relieved.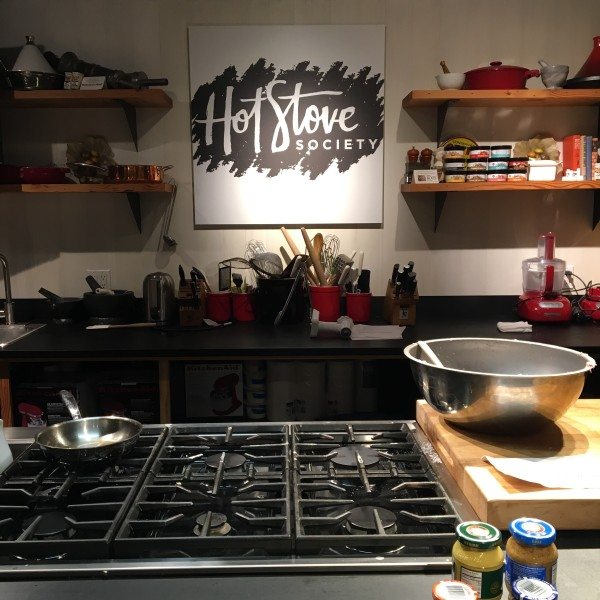 WEINERS! BIER! SCHNITZEL! An Oktoberfest Cooking Class!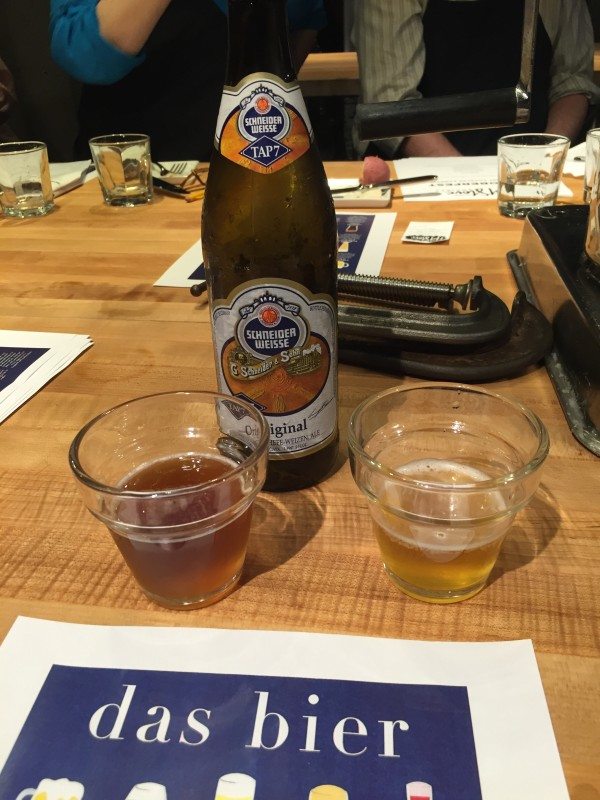 Just under the wire on October 30th we attended an Oktoberfest Cooking Class at The Hot Stove Society in downtown Seattle. Hot Stove Society is a year round cooking school operated by Tom Douglas Restaurants. They offer curriculum that offers a wide range of classes from light hearted and sociable, to ones that are more challenging. My daughter Alex (Sheena) and I drank beer, ate homemade pretzels, sampled delicious bratwurst, Weiner Schnitzel (yum) and Classic Raclette. Who doesn't love melting cheese?