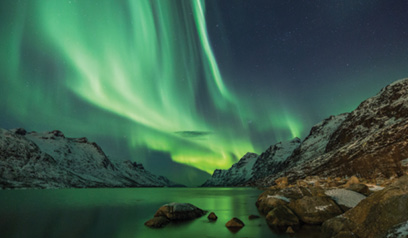 A Trip to Iceland and to See the Northern Lights!
A trip to Iceland to see the northern lights has been at the top of my travel bucket list for as long as I have had a list. It is actually happening! Can I get a woohoo? Craig and I are headed over to the land of fire and ice next week. Our friends at Collette have invited us to experience a country which has been described to me by fellow travelers as "other worldly". We will experience nature on such a grand scale on Iceland's Magical Northern Lights Tour.
Hopefully the night sky will be clear enough to see the heavenly northern lights! Our tour will certainly qualify as a once-in-a-lifetime type of journey and it is part of the Explorations group of tours. This size tour allows us to develop a deeper, even more meaningful connection, an opportunity to get closer and to discover a slice of everyday life. We cannot wait!