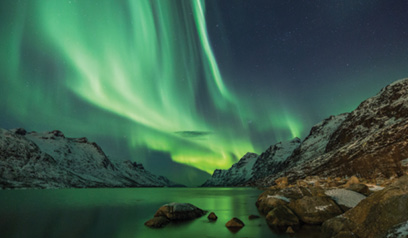 A Trip to Iceland and to See the Northern Lights!
A trip to Iceland to see the northern lights has been at the top of my travel bucket list for as long as I have had a list. It is actually happening! Can I get a woohoo? Craig and I are headed over to the land of fire and ice next week. Our friends at Collette have invited us to experience a country which has been described to me by fellow travelers as "other worldly". We will experience nature on such a grand scale on Iceland's Magical Northern Lights Tour.
Hopefully the night sky will be clear enough to see the heavenly northern lights! Our tour will certainly qualify as a once-in-a-lifetime type of journey and it is part of the Explorations group of tours. This size tour allows us to develop a deeper, even more meaningful connection, an opportunity to get closer and to discover a slice of everyday life. We cannot wait!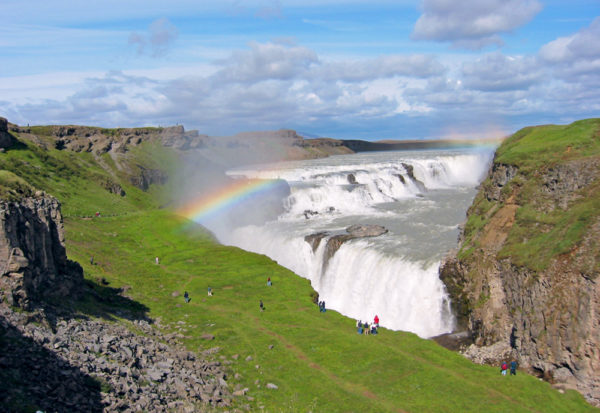 We will travel to the "Golden Circle," home to many of Iceland's most renowned natural wonders. We will spend time at Thingvellir National Park and also travel to the spectacular Gullfoss waterfall – one of the world's most incredible cascades. Explore Skogar Folk Museum and see traditional turf-built homes. Walk on a black volcanic sand beach and see Jökulsárlón glacial lagoon filled with floating icebergs. So excited! Craig and I will relax in the warm Blue Lagoon, a mineral-rich, geothermal pool. And… we will gaze at the night sky and search for the elusive and dazzling aurora borealis!
Time to pack! If you have been to Iceland, do you have any tips?
Please follow along on my Instagram and Facebook accounts. We have our own hashtag too – #EmptyNestersonIce
My fellow travel blogger Debbee from DebbeesBuzz.com wrote two posts about her trip to Iceland for us that I published recently. She went to all of the places we will be traveling to and has given us a fantastic preview!
Check these out!
---
---
Do you know someone who would enjoy this post? Please forward to them!
Let's connect over on social media here ==>  Follow us on Twitter, like us on Facebook, check out our photos on Instagram, or pins on Pinterest