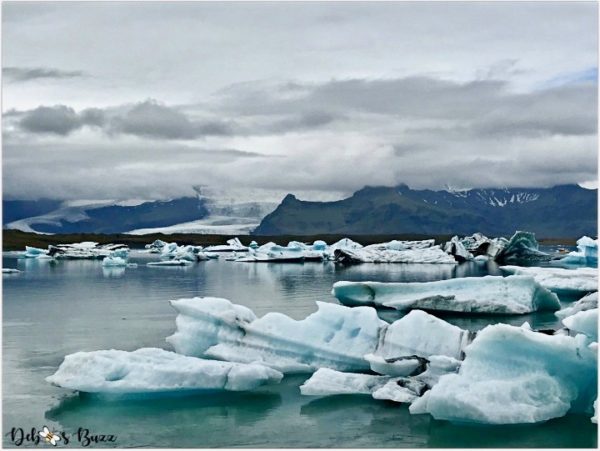 Welcome to Part Two from our newest Guest Adventurer! Debbee is a lifestyle blogger and Etsy shop owner who uses themes when decorating, entertaining and crafting. During the past year Debbee and her husband traveled throughout Spain, spent a magical holiday season in Quebec City, went on a 10-day adventure around Iceland, and just returned from two weeks sailing and touring Greece.
Iceland Trip Day 2: Southwest Coast
On the second day of our Icelandic adventure, we headed west on the Ring Road to explore the Southwest Coast.
As we drove, rolling green farm fields were dotted with sheep and Icelandic horses. Here, I had worried we wouldn't see many horses — only to discover there is one to every three people in Iceland!
The Southwest Coast sits in the shadow of two glacier-topped volcanoes. It is renowned for gushing waterfalls, dramatic promontories, and black sand beaches.
Services are sparse, so we were sure to fill the car with gas, and take advantage of bathrooms whenever the opportunity presented itself. A guiding principle for pretty much anywhere in Iceland.
A Walk on the Wet Side
Our first stop was Seljaladsfoss, a 210-foot waterfall within view of the Ring Road. For a sense of scale, look for the tiny flecks of color in the background of the picture. Those are people walking on the trial and in the cave behind the falls.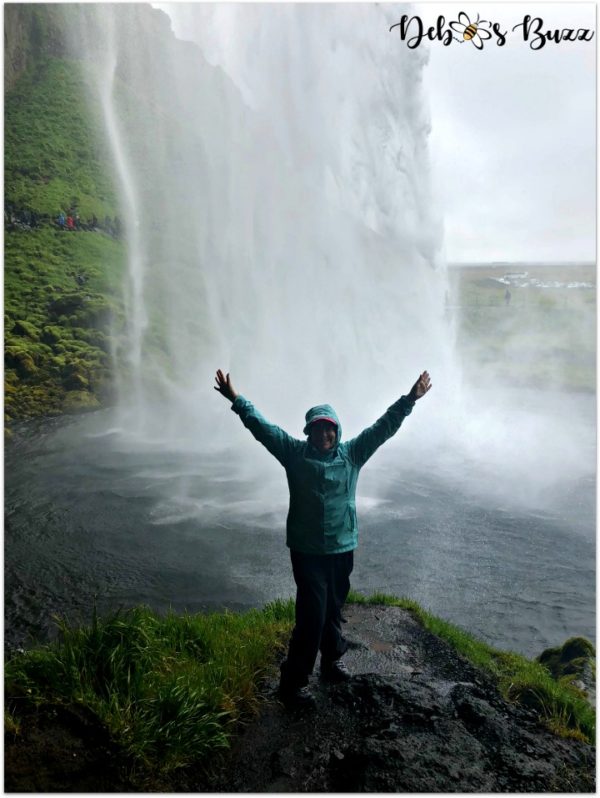 Dressed head-to-foot in rain gear, we were prepared for the slippery and sometimes steep hike behind the waterfall. It was an awesome experience!
Another half-hour down the Ring Road we reached Skogafoss. The falls there were much broader and powerful than Seljalandsfoss.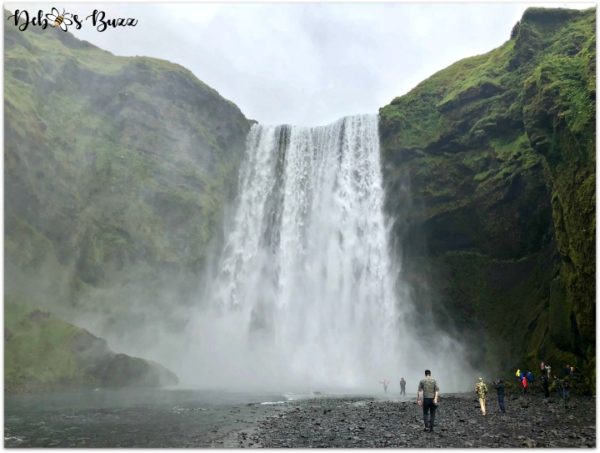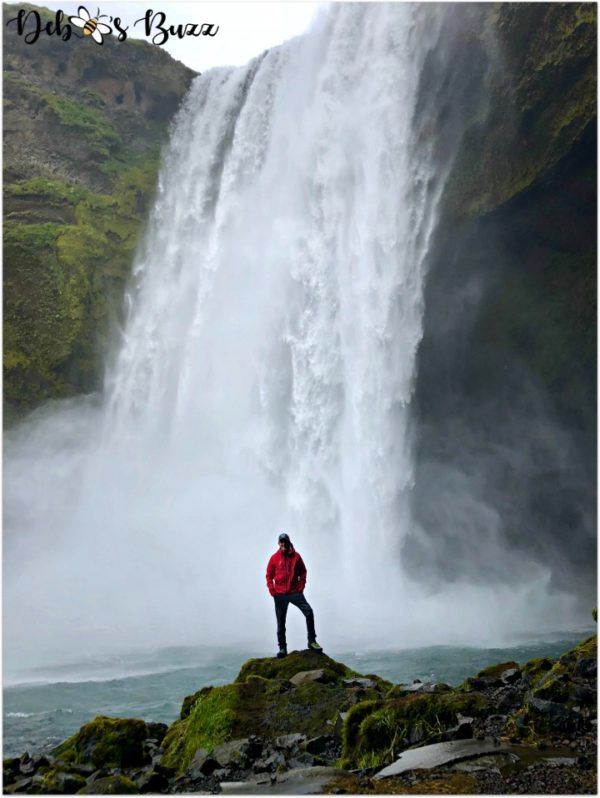 At Skogafoss, visitors can walk amazing close to the base of the thundering falls. But, it's slippery, and you will get wet from the wind and spray.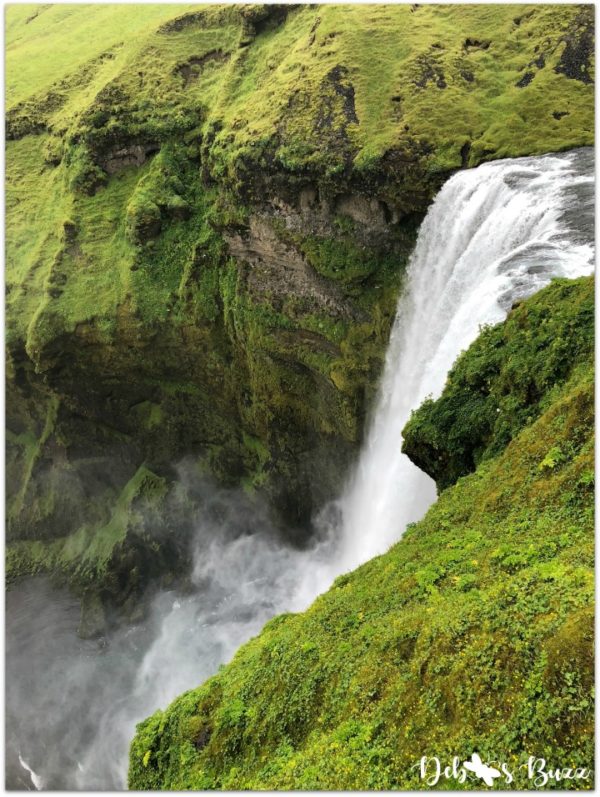 A steep, 500-step climb provides a unique perspective from the top of the falls — a climb I skipped and waited for my guys at the base.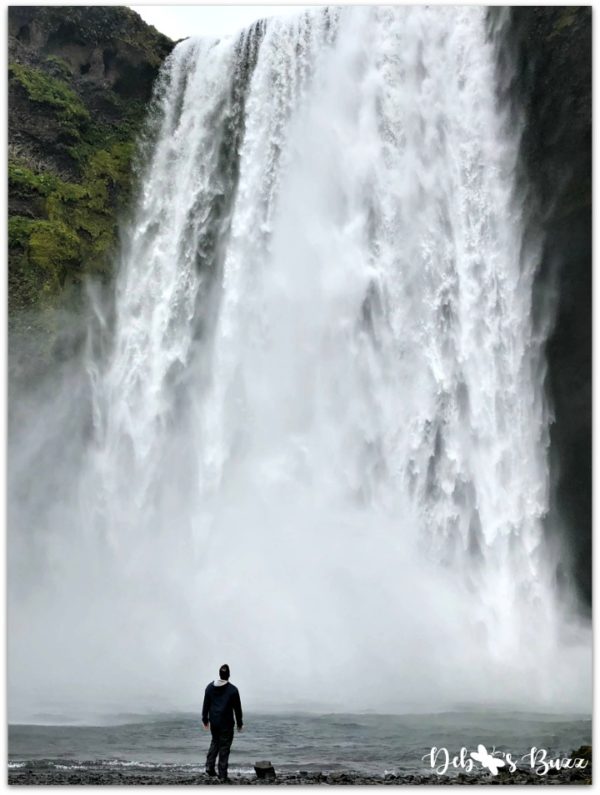 I knew it would take me twice as long to reach the top as the marathon runners in my family. It wasn't lunchtime yet, and there were plenty of hikes and climbs planned for the rest of the day.
Afterwards, we had a delicious and satisfying lunch of mushroom soup and freshly-made bread at the nearby Hotel Skogafoss Bistro Bar.
Dyrholaey Cliff & Natural Rock Arch
Dyrholaey promontory is a naturally formed arch in a volcanic cliff. It's an intense, steep drive up on a narrow dirt and gravel road, with no guardrails. And, the first real test of our 4×4 SUV.
I should interject here that although I offered numerous times, the guys never let me drive the car, LOL!  Mostly, I enjoyed the incredible views through the SUV's panoramic windows.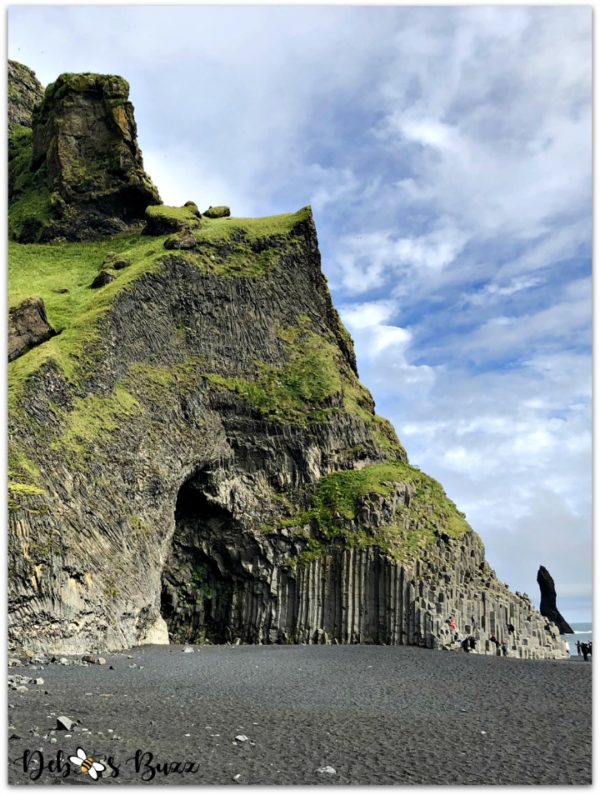 The picture provides no perspective of the height or wind at Dyrholaey — so powerful it nearly knocked me over! I clung tightly to my guys, while giggling with glee.
At the summit are spectacular views of black sand beaches, lava columns, and (for only a few weeks each summer) nesting puffins. We did see thousands of puffins later on our Iceland trip, but not a one at Dyrholaey.
A small lighthouse at the summit offers overnight accommodations for the brave few.
In the Shadow of Volcanos
The Southern Coast lies in an active volcano and earthquake zone. Evidence of volcanic eruptions are everywhere. We saw more lava fields, volcanic cones, black sand beaches, and thermal activity than we saw ice on our 10-day Iceland trip.
One of those nearby volcanoes erupted in 2010, disrupting airline flights all over Europe for months. We were in the shadow of the Ejafjallajokull Volcano for several days. The entire area was on elevated alert during our visit. I confess to finding that a bit disconcerting.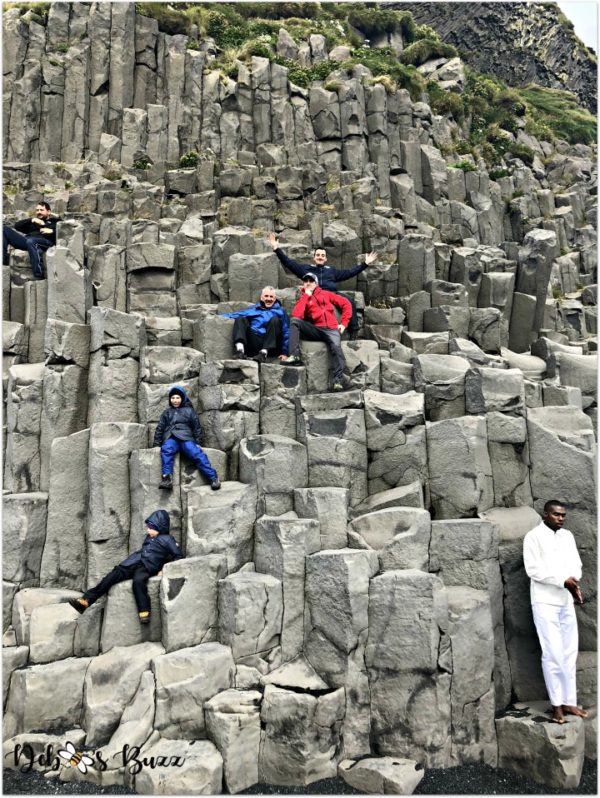 Reynisfajara is a black sand beach tucked under grassy mountains. The beach here changes frequently and can be dangerous, due to huge, unexpected surges of water.
My guys thought I was being overly dramatic, while reading from the guide book. Until, we saw a sign detailing the number of people who died there, and warning of the risks.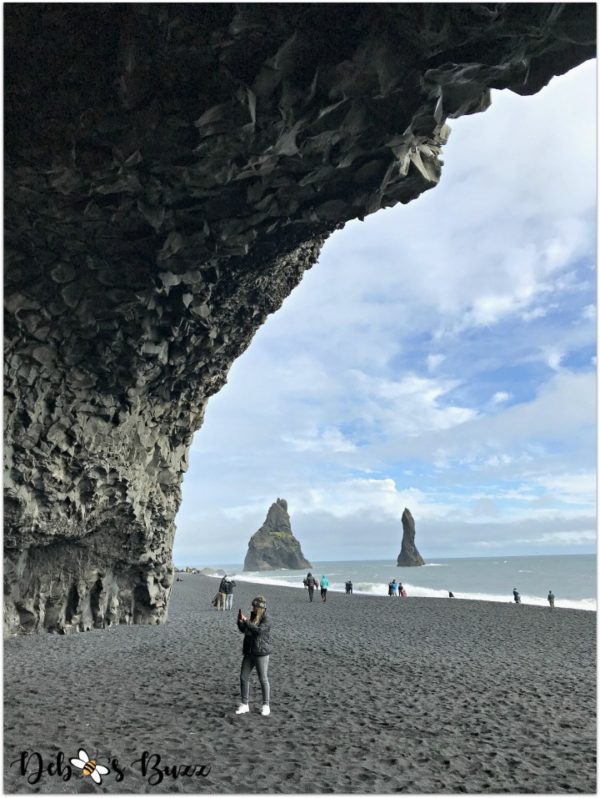 Dramatic basalt formations (splintered columns of volcanic rock) and shallow caves are a magnet for tourists, and were the backdrop for Star Trek and other movie scenes.
The Reynisdrangar sea stacks are located in the background, just off the coast. Like much of the surrounding landscape, the stacks were formed by volcanic activity.
I stayed way back from the water on the black sand beach, with the much-photographed sea stacks beyond.
Dumb & Dumber
My very foolish eldest son, however, decided to climb the rocks at the very end of the beach, He wanted a picture of himself adjacent to the crashing surf. It was very windy, and his hat blew off and landed on the ocean side of the boulders.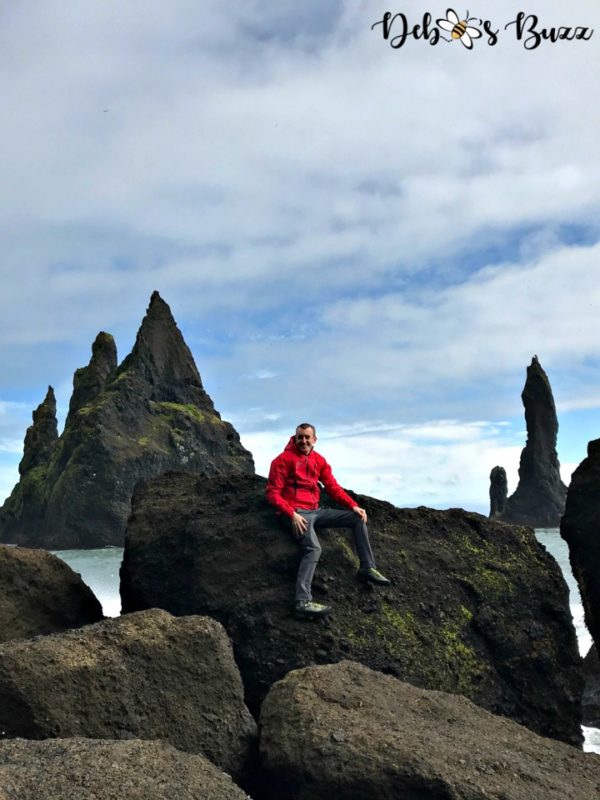 While he dangled head-first to retrieve the stupid hat, his brother and dad went to assist. I could have throttled all three of them. My whole world on a beach known for rogue waves…
I probably shouldn't even post this photo, so as not to encourage my son. Please don't try this on your Iceland trip!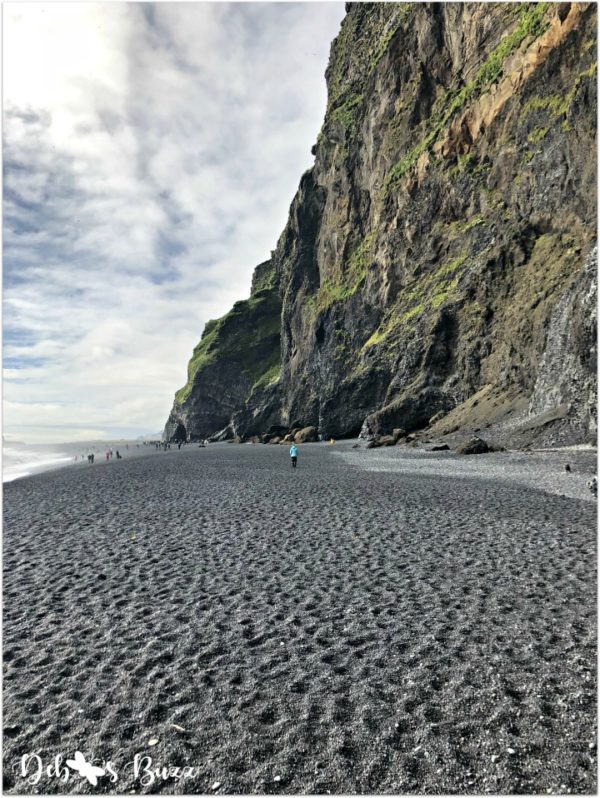 Here I am marching the long hike back to the car. The volcanic sand makes it difficult to walk; especially in heavy hiking boots. I'm that aqua dot. Can you see the angry steam coming off me?
This was only after my son's first dangerous retrieval. Once we got back to the car, he realized his wallet had fallen out when reaching down for the hat! That made for a second trip to the rocks…I kid you not.
One of our family vacation traditions is to have an informal award ceremony on the last day of a trip. Eldest son won first and second place in the category, "dumbest thing done on our Iceland trip." Actually, I think he 'won' third too; for being precariously close to a waterfall later during our vacation! That kid will be the death of me…
5 Mile Hike Not Taken
The guys had one more stop they wanted to make; to see the wreckage of a plane that crashed on the beach in the 1960's (everyone survived). Oldest son works in the transportation sector and was particularly keen on seeing it. Me, not so much.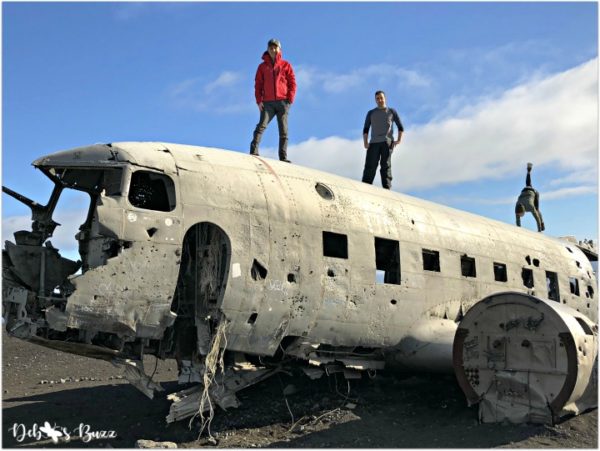 You see, it was a five-mile roundtrip hike to the wreckage, on black sand. At that point, I was pretty physically and emotionally worn out. I elected to stay in the warm car and take advantage of our mobile hotspot to check emails and text pictures.
Renting a mobile hotspot is essential on an Iceland trip. Along with your phone's navigation system, it's very effective. Renting a GPS is a complete waste-of-time and money.
End of the Day with Sun Still Shinning
Our second night was spent at the new UMI Hotel; a very posh and ultra-modern place. As was typical for most of our Iceland trip, hubby and I had one room while the boys shared another.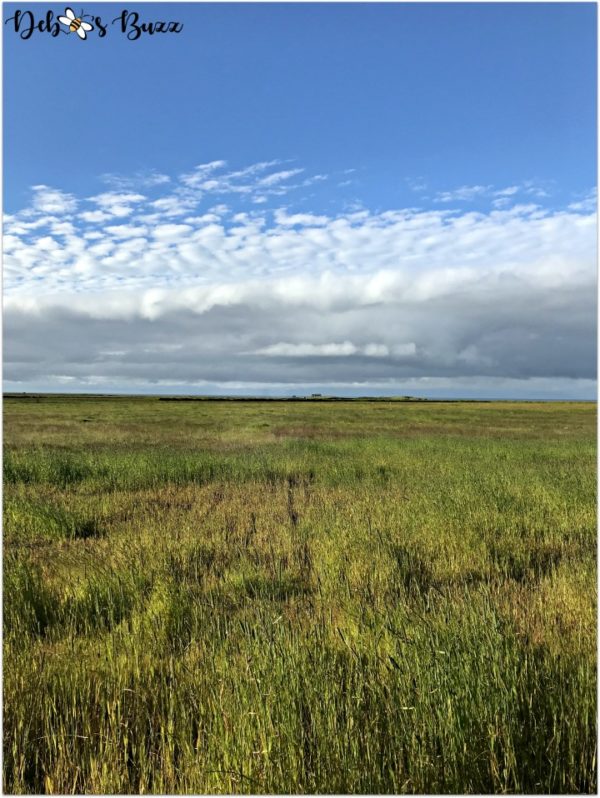 Here's our room's view on the ocean side of the hotel. As you can see, the weather had improved dramatically from the previous day.
We went out to a nearby, modestly-priced restaurant for dinner. Gamla Fjosid specializes in dishes made with locally raised beef, and is located in a rustic old cowshed.
Almost everywhere in Iceland offers free Wi-Fi, with the exception of Gamla Fjosid. I loved this sign and was happy to keep my sons' noses out of their phones during dinner.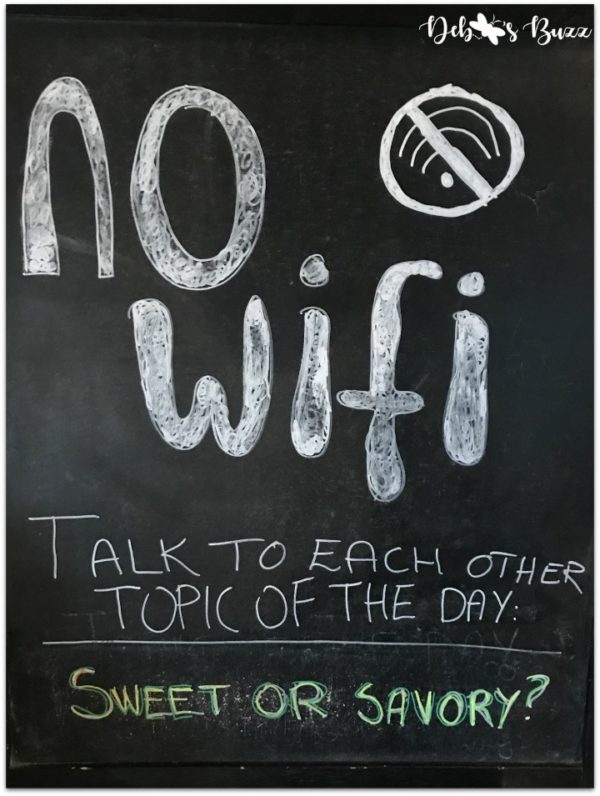 Say Goodnight Debbee
Afterwards, we enjoyed drinks in the hotel bar. Playing card games was something we enjoyed most evenings before heading to bed. A deck of cards should be on your packing list for an Iceland trip.
All our accommodations had blackout shades, but most nights I still elected to wear a sleeping mask.
Hope you've enjoyed the trip so far. Interested in seeing more of her 10-day Icelandic adventure? Check out Debbee's blog ===> Here!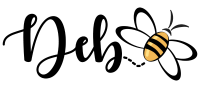 Thank you Debbee!
Pin for Later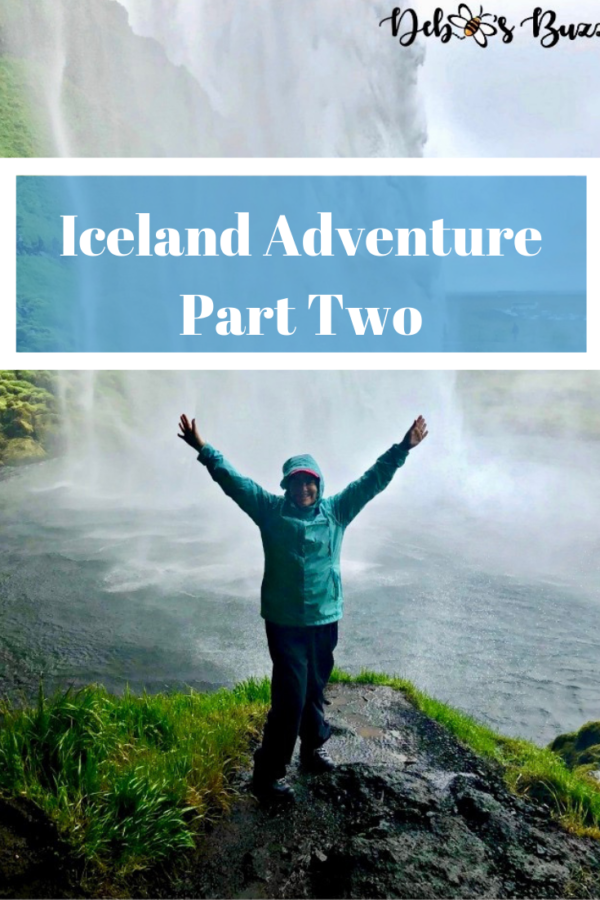 ---
Let's Connect!
You can sign up to receive our posts in the box under the mailbox on the right side of the page ===>
Let's connect over on social media here ==>  Follow us on Twitter, like us on Facebook, check out our photos on Instagram, or pins on Pinterest