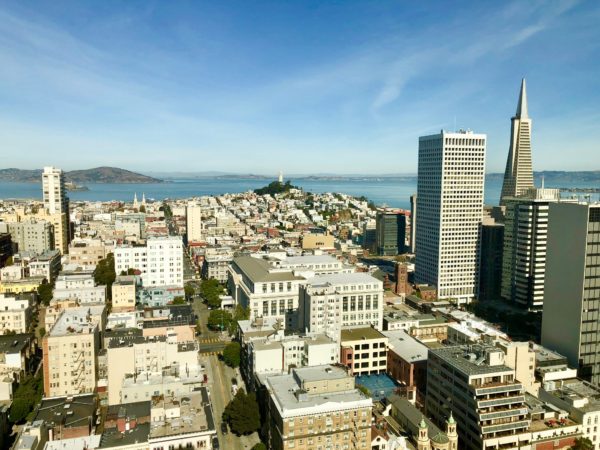 Every trip to San Francisco must include a culinary adventure!
Honestly, I try, but I can't keep up! There are so many HOT enticing restaurants, serving incredibly exciting food in this culinary mecca that there aren't ever enough days in every trip to San Francisco!
I have written a great deal about the restaurants we have visited and enjoyed I checked back over two previous posts here and here and I still agree with every word. They are ALL still on my favorites list. However, after this past trip, we went to three more restaurants you need to check out!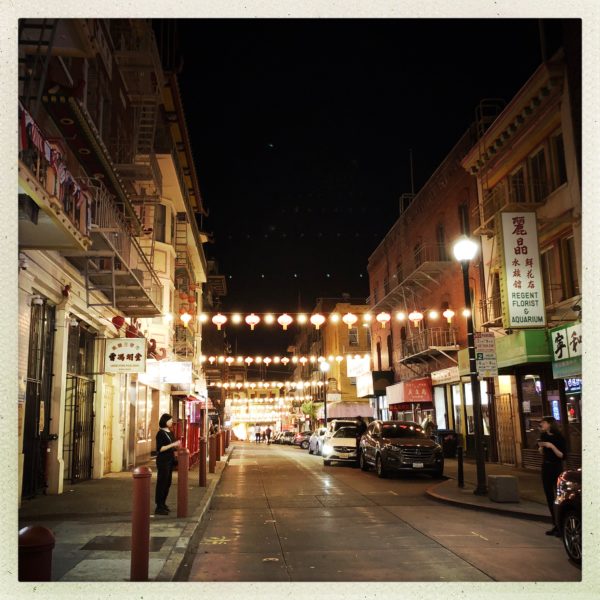 Getting a reservation here is a challenging one. It is very popular and we decided to go kind of last-minute so there were no tables available on this particular Friday night. Not a surprise. This single Michelin Star restaurant is worth every obstacle we may encounter. We were able to secure four seats at the bar by arriving at 5:30pm. (Insider secret, don't tell anyone)
SF Best New Chef Brandon Jew has taken Chinese cooking to another level. The food is so pretty, so delectable, so unusual. He includes ingredients I have never heard of in addition to mix and matching dishes from other countries with his own. Amazing haute Chinese cuisine!
Since we were a party of four, we went for a small plates parade of yumminess. We read the menu descriptions, the bartender offered his suggestions and we jumped in with both feet. No chicken feet for me though. I just can't. Evidently their chicken feet dish is famous.
Cocktails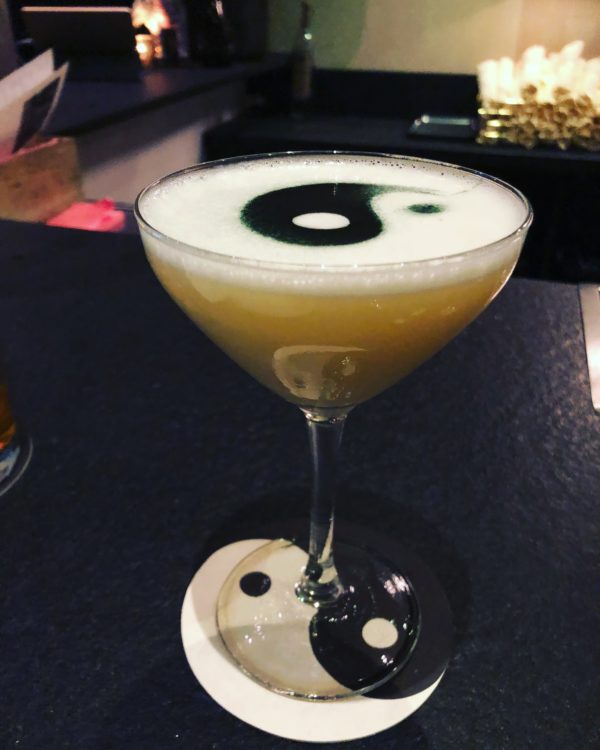 Known for their creative and tasty cocktails, we each picked from this clever list: Immortality, Tranquility, Prosperity, Happiness, Vitality, Luck, Longevity and Wealth. Each drink included a mystery ingredient like: stone pine, gentian, osmanthus or verjus. What??? For each of the specialty drink options, each flavor combination sounded intriguing so we gave them a try. We were all super happy with our choices. Come on, #findadventure!
I think we ordered something like ten dishes and each was a smaller portion than this duck dish. As our main course we ordered this roasted duck meal and it served four people easily and it is one of their signature dishes.
Small Plates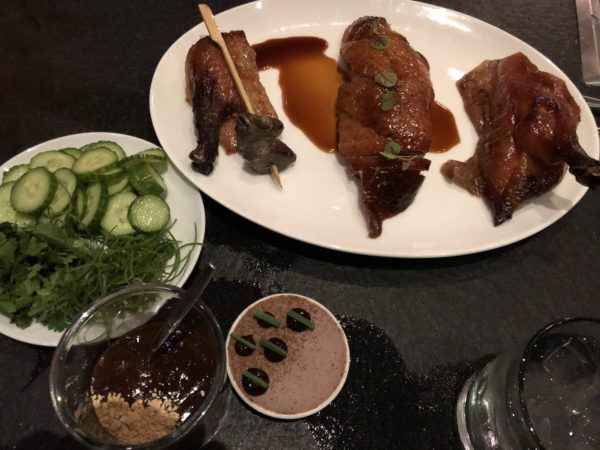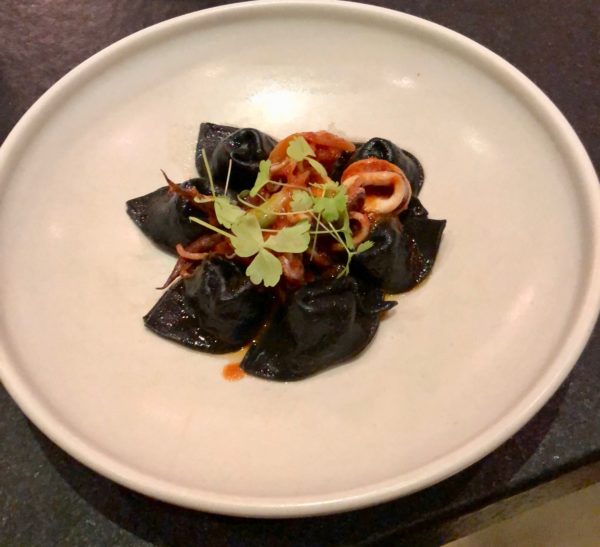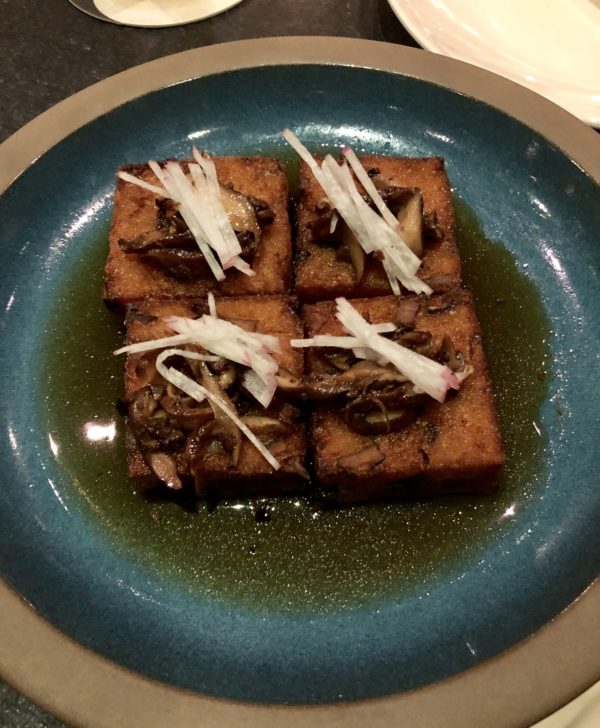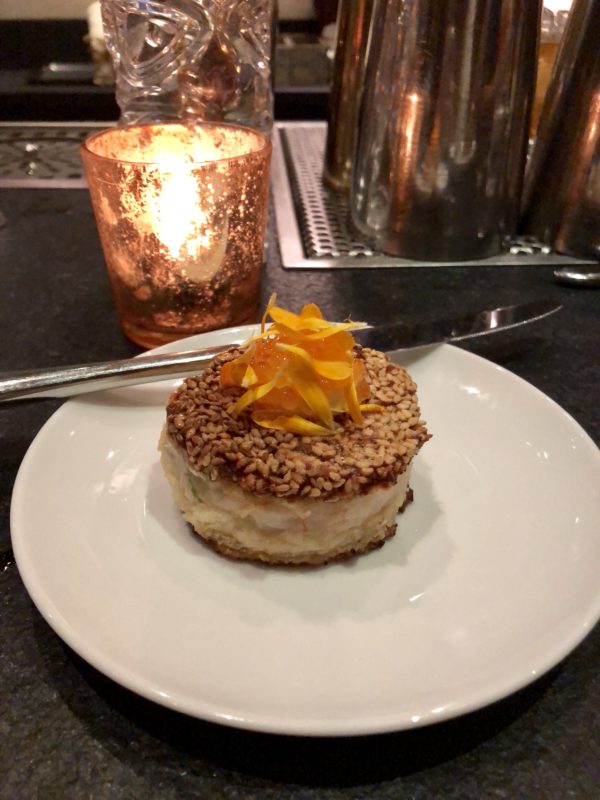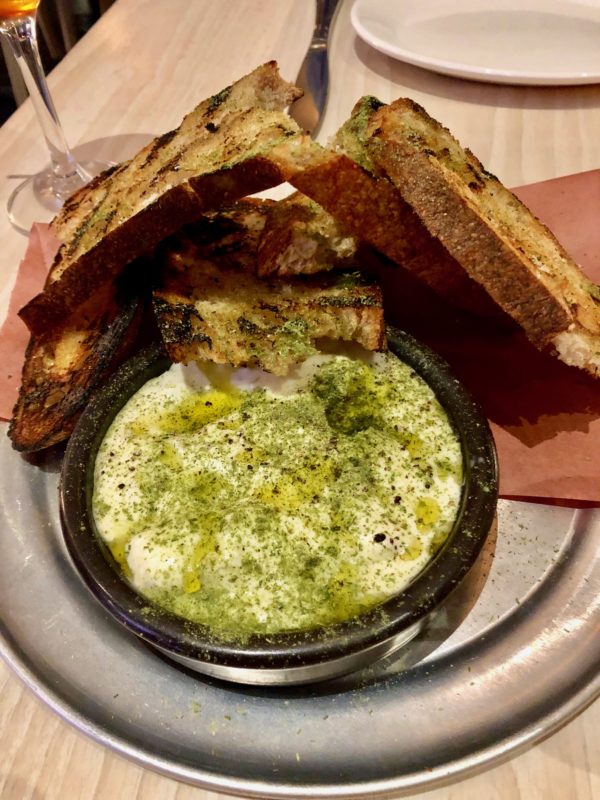 After reading about this new restaurant in the San Francisco Chronicle, we thought it would be fun to stop in for dinner even though they were only a month in to their opening. They offer an eclectic menu, very innovative and totally worth investigating.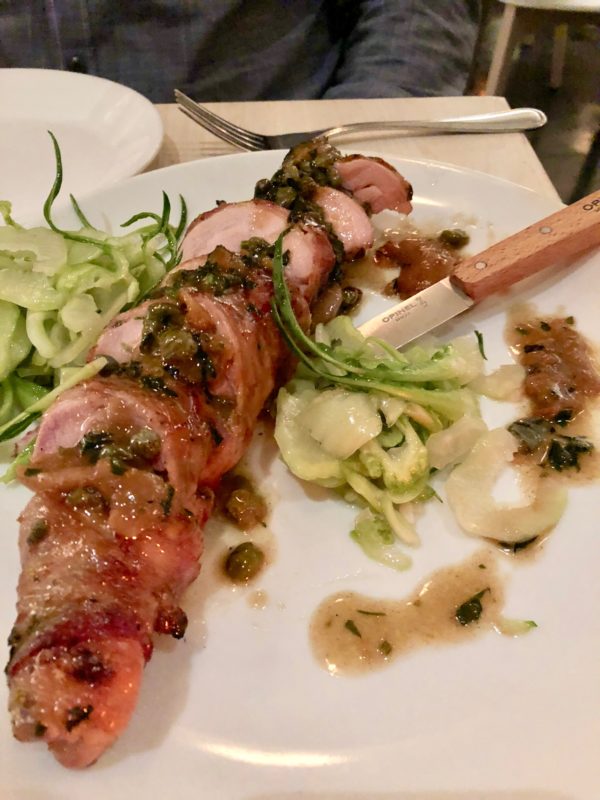 The lineup of main dishes were lamb meatballs, octopus, marrow bones & short ribs. However we made some pretty tame choices and settled on the chicken and a rich pasta dish. I think the carte du jour will change frequently so it would be fun to see what they will serve in a few months. It takes time to get in the groove, but honestly these dishes were absolutely delicious from the start! Once again Craig and I shared plates in order to taste even more!
And then there was Sunday Brunch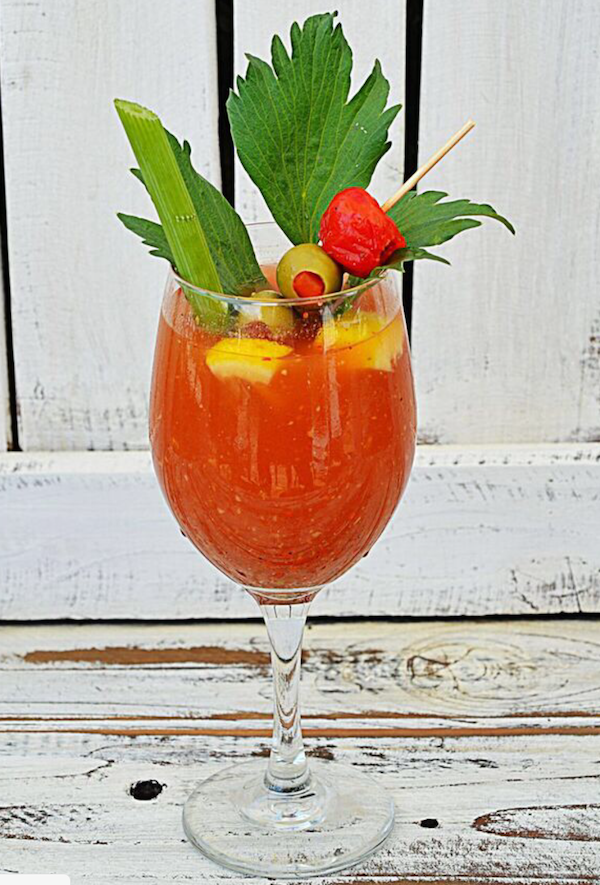 Our son Nick and his girlfriend Kylie were raving about a new discovery in their neighborhood in the Marina District. Run, don't walk to this absolutely adorable restaurant and Bloody Mary Bar. Yep that's what I said. Bloody Mary Bar!
This vibrant, red themed, only 1600 square foot, tiny but mighty restaurant is actually a long-term pop up. What is a pop up? A pop up is essentially a temporary restaurant. Typically a chef/restaurateur wants to try a new concept so they find an unoccupied space to test these ideas.
In the case of Chef Michael Mina and his wife Diane, they took it to another level. They call this space the MINA Test Kitchen and it serves as a R & D restaurant laboratory. It is a continually evolving menu showcasing a variety of different cuisines through a series of "pop-up concepts".
The current and fantastic concept restaurant is Diane's Bloody Mary Bar. The menu offers a brunch-type menu with eight different types of Bloodies. The decor is so happy and welcoming with lots of splashes of red and a farm to table like feel. It's comfy, the service is friendly and the food was super good. Big Portions! Check here XX for the menu!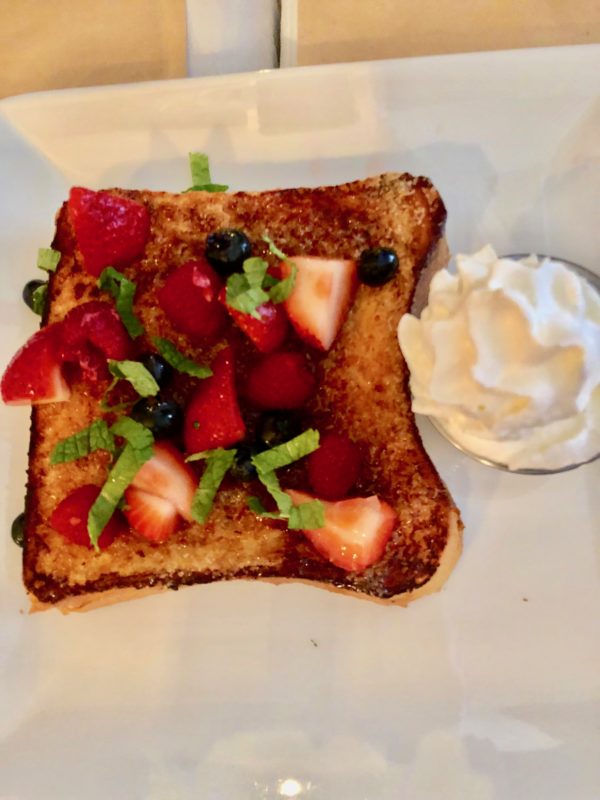 Final Thoughts
Craig and I went three for three this trip. Kylie and Nick are the best food guides and they know just what we love to try. In addition to these three restaurant gems I also recommend these restaurants in the posts below as well.
Pin Me!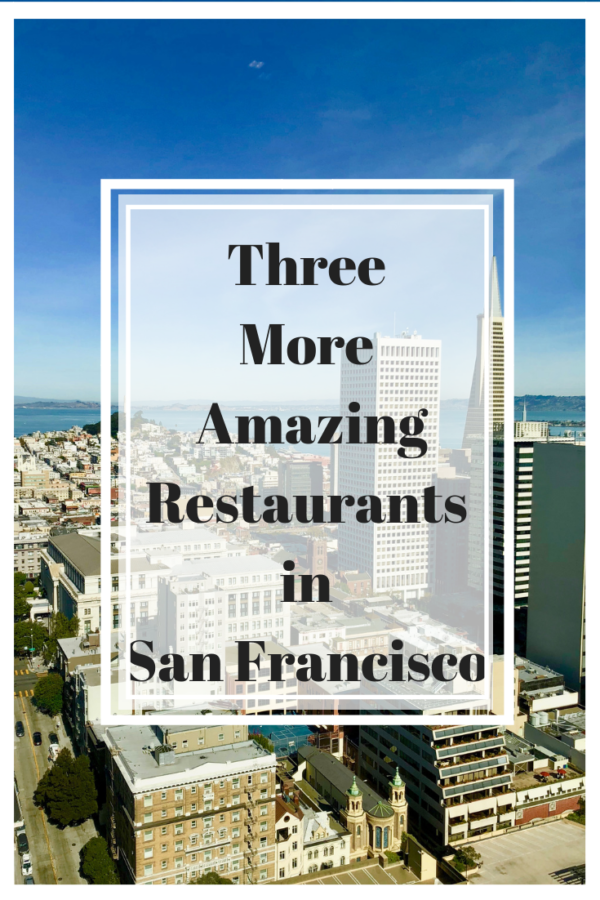 ---
Let's Connect!
You can sign up to receive our posts in the box under the mailbox on the right side of the page ===>
Let's connect over on social media here ==>  Follow us on Twitter, like us on Facebook, check out our photos on Instagram, or pins on Pinterest