Please give me the gift of time
I am thrilled to receive the gift of time whenever our kids can give it. Do you feel like that? Our family lives many miles apart and a plane ride away and I look forward to any time spent with them. Our daughter was married only a month ago and we were blessed with lots of time with family and friends. Lucky us! For me, I am content just soaking up the sunshiny moments and conversations we have. If I see the kids in person, I get this silly, happy, motherly grin on my face. Do you do that? Do you know what that looks like?
This summer we gave each other the gift of time during an extraordinary trip to Italy. Three generations spent a week in Tuscany for which we will be forever grateful. I am so thrilled that everyone was able to schedule this "time" together.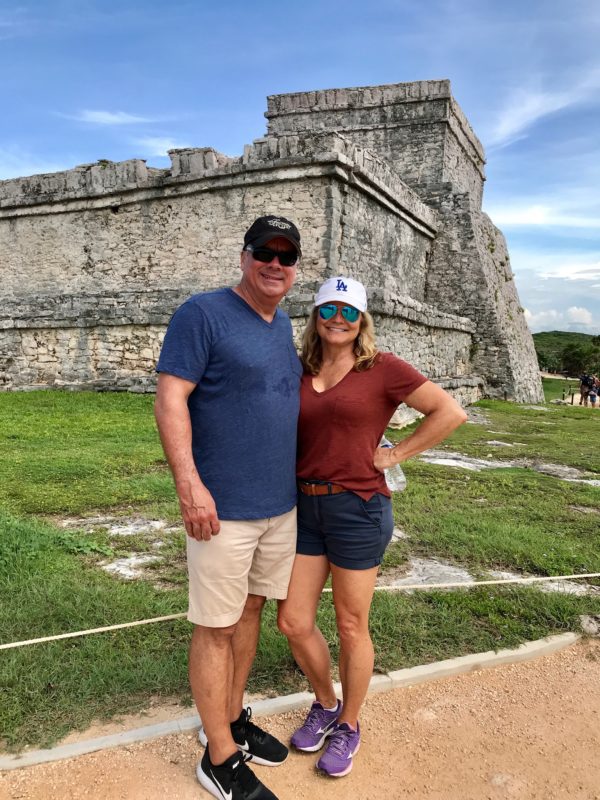 Reflection
Three years ago I wrote a post about how much I appreciate time and made a list of ideas for how I wanted to spend my time. On my list of twenty-five was "hug my Dad over and over." The good news is that I did in fact do just that. I had more time to spend with him because we moved in to our "Fixer Upper" which was so much closer to where he lived. I was able see him often and he passed away one year later. I cherished that extra time with him.
 At Thanksgiving, we tend to focus on being grateful so much more. When I sat down to contemplate and write about what I am thankful for, the same message kept whirling around in my head. TIME. I am thankful for time. Do we put enough value on time? Do we spend it in the right places, with the right people? I hope so. I certainly appreciate the time I am able to spend productively and with the people I care about, doing the things I want to do and look forward to.
Do you give a lot of thought about where you spend your time? Are you thankful for time well spent?
In no particular order…
My 25 Reasons to Be Thankful for Time
Time to spend with the people I love
Time to expand my horizon
Time to enjoy each other
Time to watch our son build his career and enjoy life
Time to watch our daughter get married to the man of her dreams
Time to take another trip
Time to open more doors for Adventures of Empty Nesters
Time to watch the sunset with my husband
Time to sip an Old Fashioned by the fire
Time to spend fun times with Mom
Time to read a book
Time to take a walk through our tree lined streets
Time to spend with my brothers, sisters in laws, nieces and nephews
Time to laugh with them
Time to see my sweet Rocco every morning
Time to hug my friend very tight
Time to learn something new and exciting
Time to cook delicious food for my family
Time to exercise my healthy body
Time to observe the seasons in my travels
Time to sit and appreciate the life we created
Time to encourage another person's dream
Time to laugh at something silly
Time to hug Rocco and take him for a walk
Time to find adventure
Can you add to this list?
I hope you are able to spend time with the people you love and enjoy every single second.
Happy Thanksgiving to you and your family!
Suzanne
Pin Me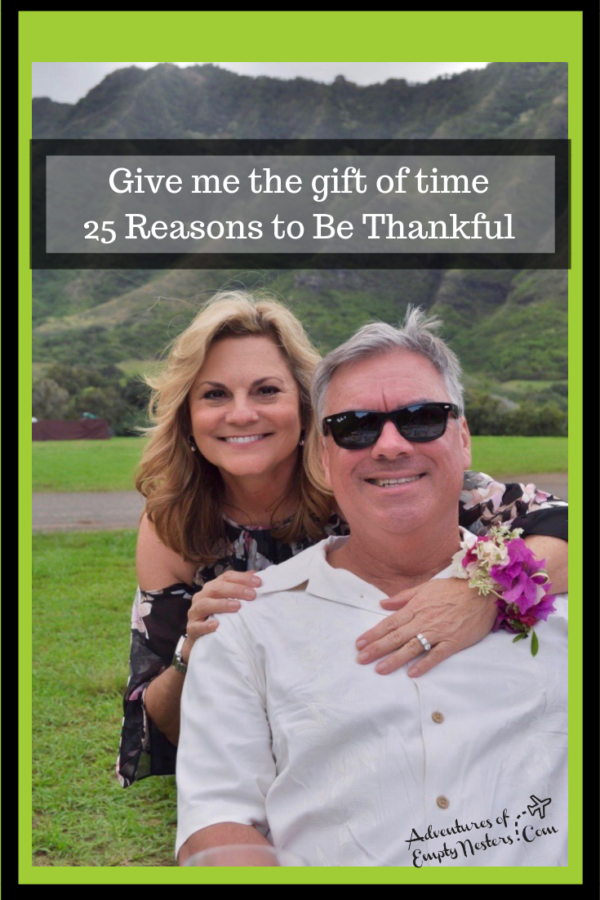 ---
Let's Connect!
You can sign up to receive our posts in the box under the mailbox on the right side of the page ===>
Let's connect over on social media here ==>  Follow us on Twitter, like us on Facebook, check out our photos on Instagram, or pins on Pinterest