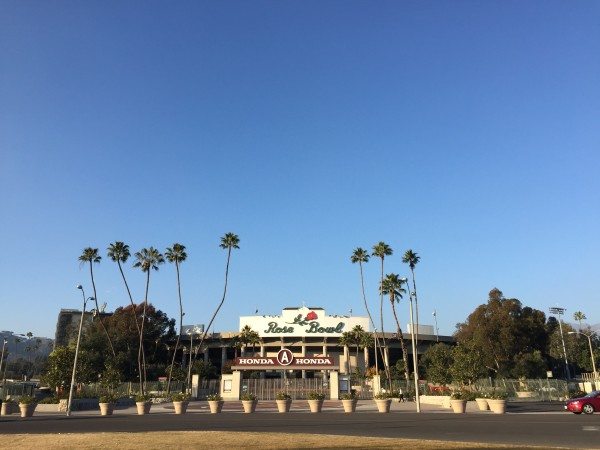 A Visit to Pasadena in December
The month of December is a perfect time of year to share a few itinerary ideas for visiting one of my favorite places, Pasadena, California. The Rose Bowl, The Tournament of Roses New Year's Day Parade and perfect weather, draw thousands of people to the city every December. When you watch the parade on television you can clearly see the majestic San Gabriel Mountains that are just north of the city and so beautiful. Blue skies and bright sunshine are especially enticing to those that are experiencing a harsh winter.
A little personal back story…
I was fortunate to grow up in Arcadia, a small community which was about ten minutes east of Pasadena. Pasadena is a much larger city and became very important to me when I was a teenager. When I was seventeen, I became part of something quite extraordinary that changed my life forever.
Over 900 happy, yet nervous, high school seniors from Pasadena and three other neighboring cities participated in a series of interviews. Our hope was to be chosen one of seven members of the
Pasadena Tournament of Roses Royal Court
. Lucky me, I was chosen to be one of them.
The experience was one of a kind and the thrill of meeting so many different kinds of people (mostly adults) and representing such an important organization like the Tournament, was a dream come true. We made personal appearances throughout Southern California, spoke to philanthropy groups, Rotary Clubs, hosted Rose Bowl events for the visiting colleges and even drove the Goodyear blimp!  For a 17 year old high school senior, it was quite mind-blowing. We were on the Bob Hope Christmas Special, danced with Lawrence Welk on his television show and featured on magazine covers.
The grand prize was to ride on a float in the
Tournament of Roses Parade
, waving to the crowds, where a million people line the curbs of Colorado Blvd and 100 million more watched it on TV.