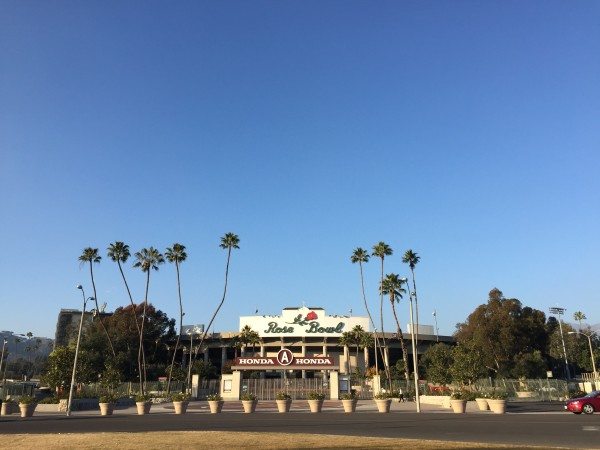 A Visit to Pasadena in December
The month of December is a perfect time of year to share a few itinerary ideas for visiting one of my favorite places, Pasadena, California. The Rose Bowl, The Tournament of Roses New Year's Day Parade and perfect weather, draw thousands of people to the city every December. When you watch the parade on television you can clearly see the majestic San Gabriel Mountains that are just north of the city and so beautiful. Blue skies and bright sunshine are especially enticing to those that are experiencing a harsh winter.
A little personal back story…
I was fortunate to grow up in Arcadia, a small community which was about ten minutes east of Pasadena. Pasadena is a much larger city and became very important to me when I was a teenager. When I was seventeen, I became part of something quite extraordinary that changed my life forever.
The experience was one of a kind and the thrill of meeting so many different kinds of people (mostly adults) and representing such an important organization like the Tournament, was a dream come true. We made personal appearances throughout Southern California, spoke to philanthropy groups, Rotary Clubs, hosted Rose Bowl events for the visiting colleges and even drove the Goodyear blimp!  For a 17 year old high school senior, it was quite mind-blowing. We were on the Bob Hope Christmas Special, danced with Lawrence Welk on his television show and featured on magazine covers.
Back then Pasadena wasn't quite the hip, urban foodie scene that it is today. We have recently moved back to Pasadena after living elsewhere for thirty five years and it warms my heart to see it become such an attractive, vibrant, magnetic city.
Today, Pasadena is an ideal vacation destination, with beautiful gardens, historic architecture, delicious food, handcrafted cocktails and fantastic shopping. It is also just a quick fifteen minute drive to downtown Los Angeles, where the food scene is exploding as well!
 Where to go in Pasadena~
Breakfast:
Lunch:
You can find any type of food you want in downtown Pasadena. There are the chain restaurants like Cheesecake Factory, pizza places, burgers spots, salads, soups, sandwiches at every price point. Here are a few of my faves to take a look at:
Dinner:
 Shopping
There are several shopping areas to visit, depending upon your interests:
Old Town Pasadena – My favorite spot – It has everything I would be looking for. Fun Boutiques, J Crew, Madewell, Tiffany, Sephora – you get the idea.
Paseo Colorado – More of the typical mall offering with White House Black Market, Tommy Bahamas.
Vromans – Best book store in the San Gabriel Valley, located on Colorado Blvd near the Paseo
Lake Avenue – Great specialty stores and Macy's, plus lots of fast food type restaurants (Chipotle, Lemonade, Starbucks)
Places to Visit
Designed by Pasadena architects Charles and Henry Greene, the Gamble House is considered to be one of the finest examples of architecture from the early 20th century Arts & Crafts Movement.
Founded in 1919 by Henry Huntington, the extensive library, exceptional gardens, extraordinary art collection and tea room is just minutes from Pasadena.
Every season brings something new at this glorious garden. Just 15 minutes north of Pasadena.
Located in my hometown, The Los Angeles County Arboretum and Botanic Garden, 127 acres, is an arboretum, botanical garden, and historical site. Many films and television shows have been filmed there. The very recognizable, Lucky Baldwin House was used on "Fantasy Island".
Santa Anita Park is a thoroughbred racetrack in Arcadia, California, United States. It offers some of the prominent racing events in the United States during the winter and in spring. Built in 1934, Santa Anita Park is spectacularly beautiful and you must check out their FREE tours on Saturday and Sunday during race season.
---
It was such a pleasure creating this small list of fantastic restaurants, glorious gardens and activities in and near Pasadena. This is just a start, there are walking tours, more restaurants, coffee and tea bars and other historical areas to choose from as well**. There just wasn't room here for everything! I am proud to have represented Pasadena so very long ago and I encourage you to visit and enjoy all the magic this historical city provides.
Other relevant posts:
 ** If you have additional favorites in Pasadena, please email me at suzannestavert@me.com – I will be creating a guide for the city and would love your additional perspective.
THANK YOU!