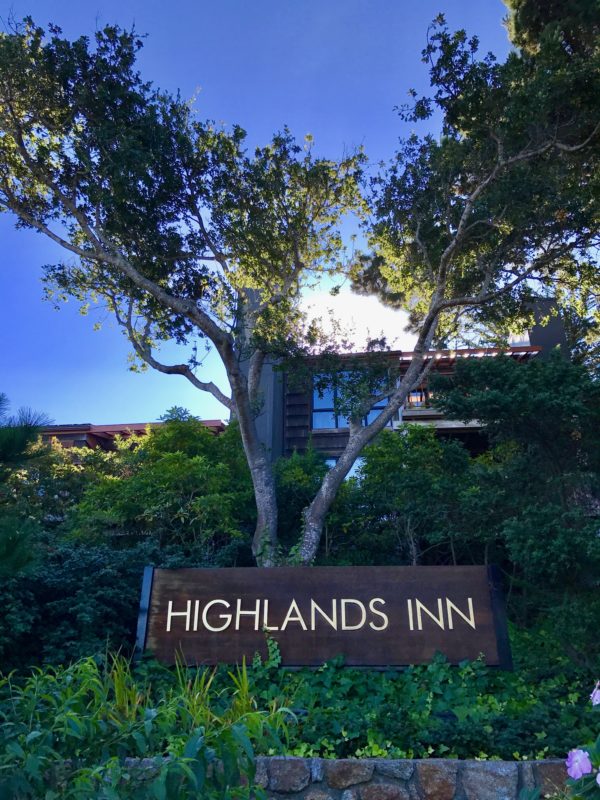 We are headed back to one of our favorite spots on the planet. The one of a kind views from The Hyatt Carmel Highlands in Carmel By the Sea should be on your list of possible destinations.
The magical drive up the rocky California Coast should be on everyone's adventure list and anytime of year is the perfect time to go. As a native Californian, I have been making this drive since I was a youngster and my husband and I have been vacationing in Carmel for at least 30 years. We have stayed here during every season and they all offer something different.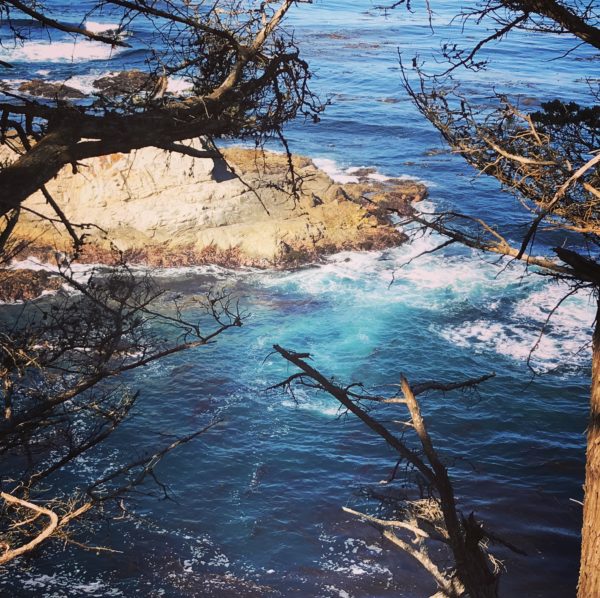 There is nothing I don't love about this area of the country. Even if the foggy air is dense with moisture, I  still love it here. Don't be surprised to visit in August to find that it is as cold as a winter's day in Seattle. It is just the way it is.
Don't let it bother you, the views of the turquoise ocean, Cyprus Trees and craggy shore are worth whatever inclement weather you encounter.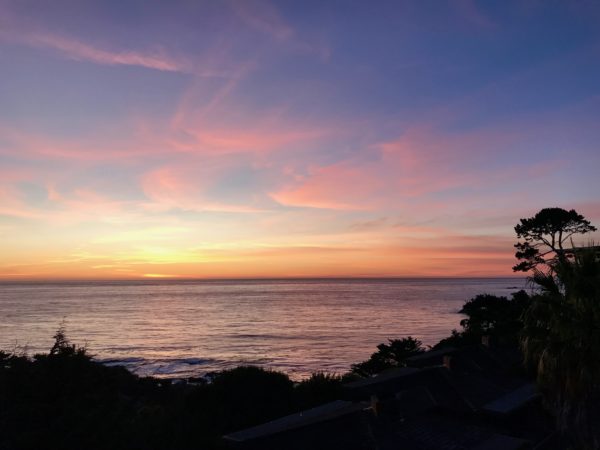 Oh, and the beaches are perfection ~
On our last trip to The Hyatt Carmel Highlands, we enjoyed unheard of 85 degree temps in September. The Pacific Ocean shines and twinkles when the sun is so bright.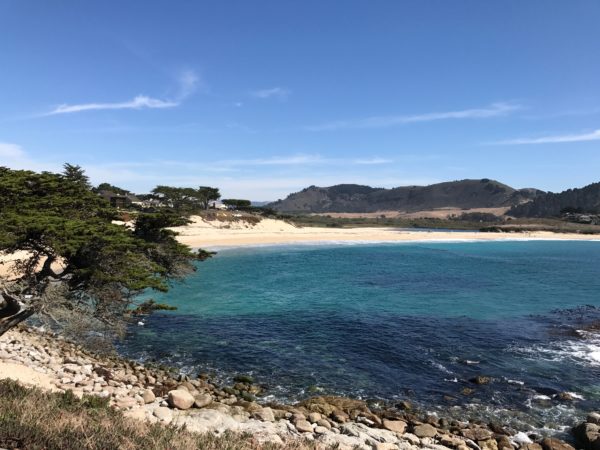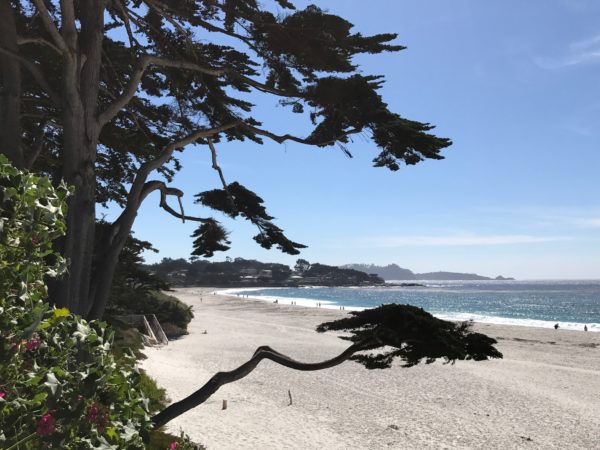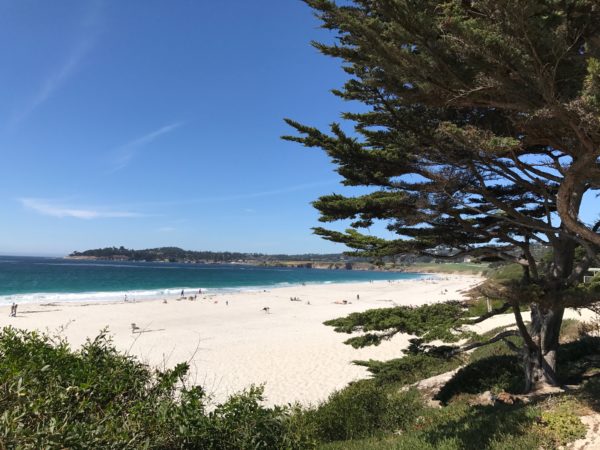 What to love about The Hyatt Carmel Highlands – Everything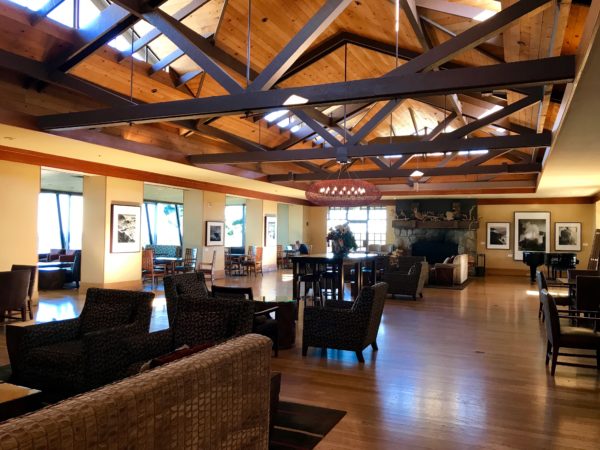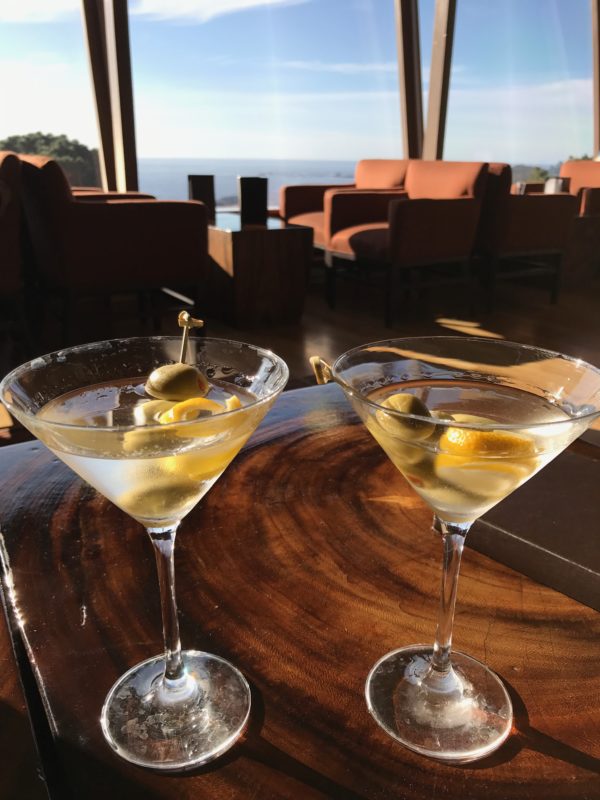 Located on a cliff-top over looking the spectacular coast of Big Sur, The Hyatt Carmel Highlands has been welcoming guests since 1917! The hotel is charming and cozy and the scent of burning wood is always in the air, no matter which season you visit. The service is excellent and the views from the restaurant and bar are truly unrivaled.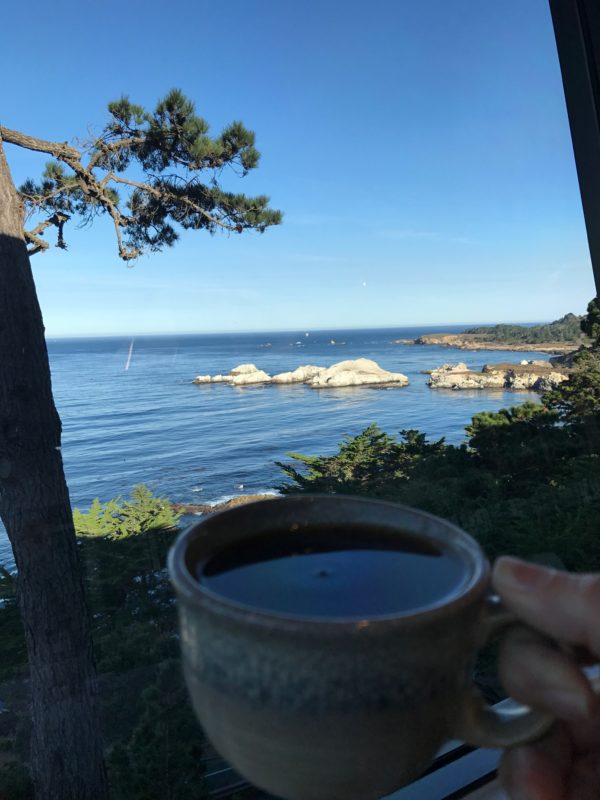 The world-class cuisine is classy, delicious and the menu offers the perfect combination of California favorites.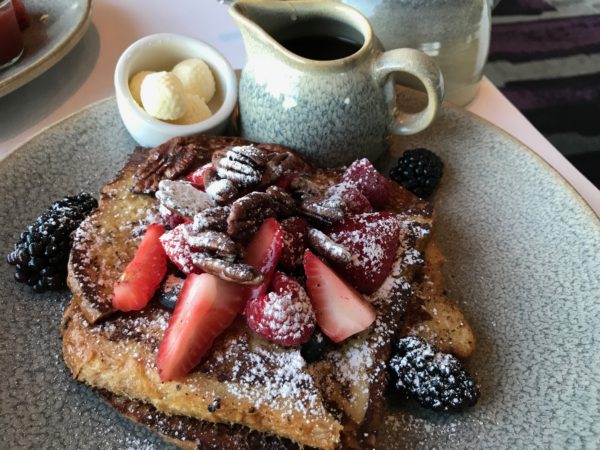 Our two-story room/bungalow was private with a cabin-like feel, with a granite kitchen, stone fireplace, large soaking tub and stunning views of the water.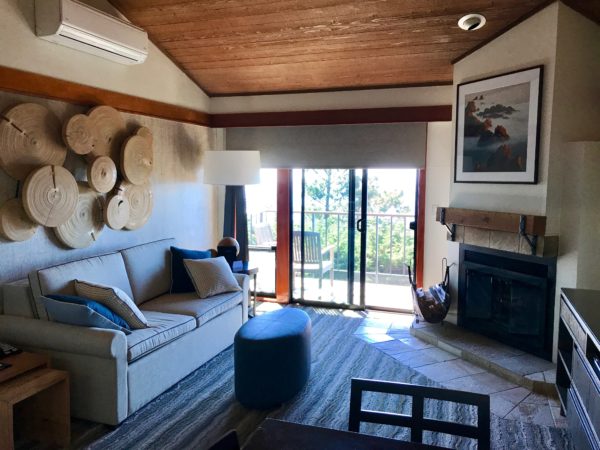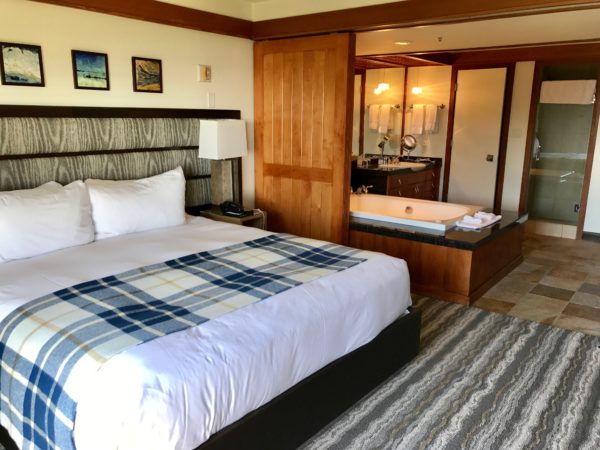 Tips for visiting downtown Carmel ~
The drive to downtown Carmel is less than ten minutes away from the hotel and you can find terrific local restaurants, luxury shopping, quaint and clever pet stores, bakeries, art galleries, leather wear and coffee houses. My only complaint is that it does get a bit touristy with large buses of tourists.
Go to downtown Carmel earlier in the morning or late in the afternoon to try to avoid the crowds. A car is a must. If you are flying in to San Jose, or San Francisco definitely rent a car. You can also fly in to Southern California, see the sights and then make your way up the delicious California coast and fly home from Northern California. This is a smart and enjoyable plan as well.
---
Do you know other travelers who would enjoy the post? Please forward to them!
You can find us here:  Follow us on Twitter, like us on Facebook, check out our photos on Instagram, or pins on Pinterest