Che Fico is a new restaurant in San Francisco that is f-a-b-u-l-o-u-s and the photo above made it famous!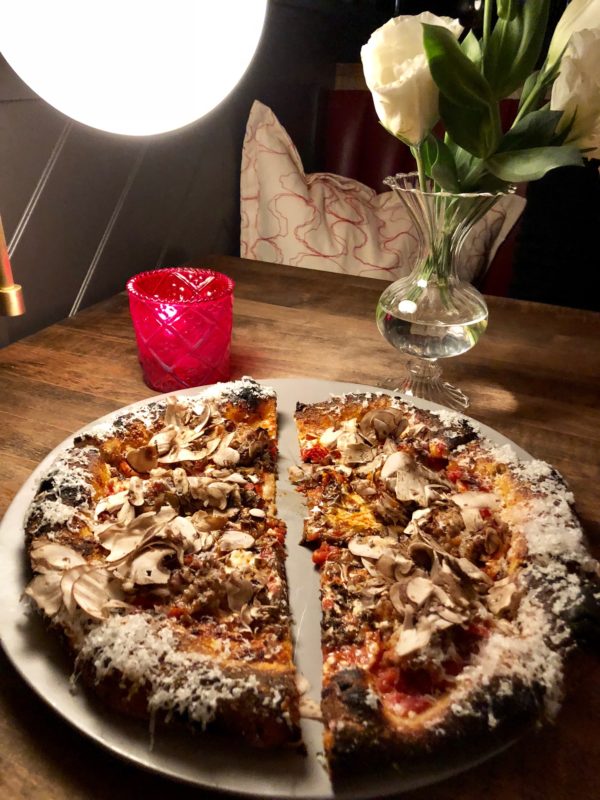 Fun Back Story ~
My traveling foodie friend Angela is currently enjoying a fantastic three-week trip to Portugal. She sent me a kind of cryptic message via Facebook that said "Do you know about this?" There was no link and just the photo of the pizza with no other references. It turns out that Anderson Cooper (Yes, that one from CNN) posted this enticing pizza photo on Instagram and raved about his friend's new restaurant in San Francisco.
And then…
The next morning I received the same photo from Kylie (Nick's girlfriend and SF restaurant expert) with a text that says, "We have a reservation at Che Fico tomorrow night! The restaurant has only been open for one week, but I know it will be fabulous!" What a coincidence! My people are sure in the know, aren't they?
So we went and it was… AMAZING!
Positive restaurant buzz can be infectious. One person tells a friend and before you know it, everyone wants to go! The only problem is that when we share, then the reservations are so much harder to get!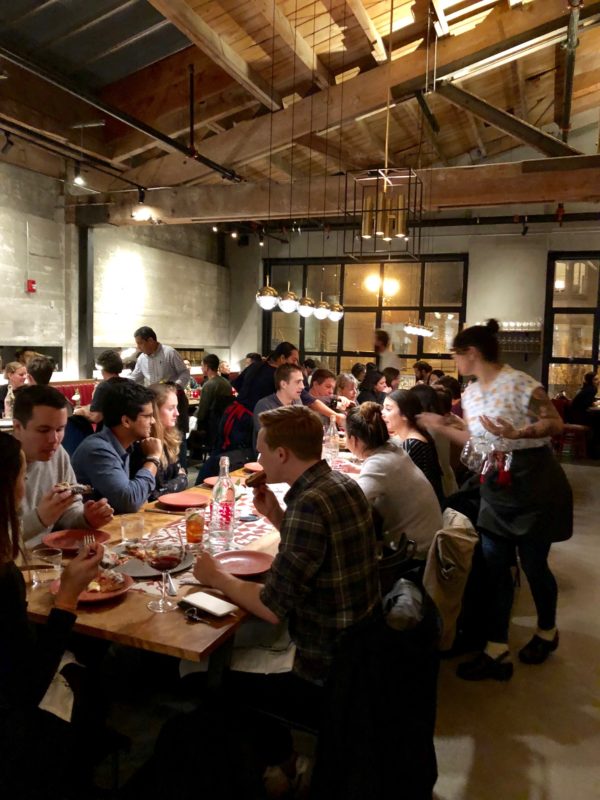 We arrived at 7:30pm and Che Fico was hopping! It was busy with happy eaters and drinkers, lots of happy staff and the aroma was intoxicating. The Italian restaurant is quite large,(loved the interior design) and offers long shared tables, regular tables, lots of booths and a counter as well.
We tried several dishes and every single one was truly amazing. I cannot believe this restaurant has only been open for a week. So impressive and professional, we can't wait to go back!
Check out what we ate ~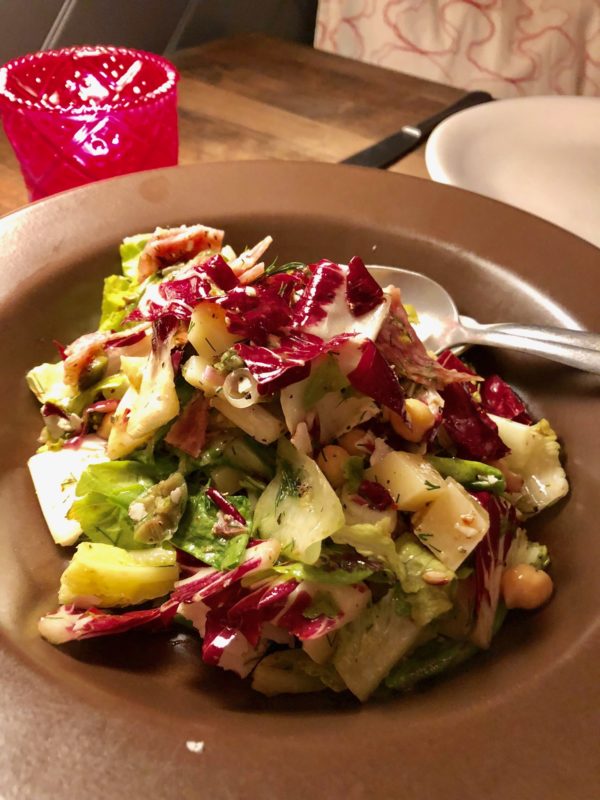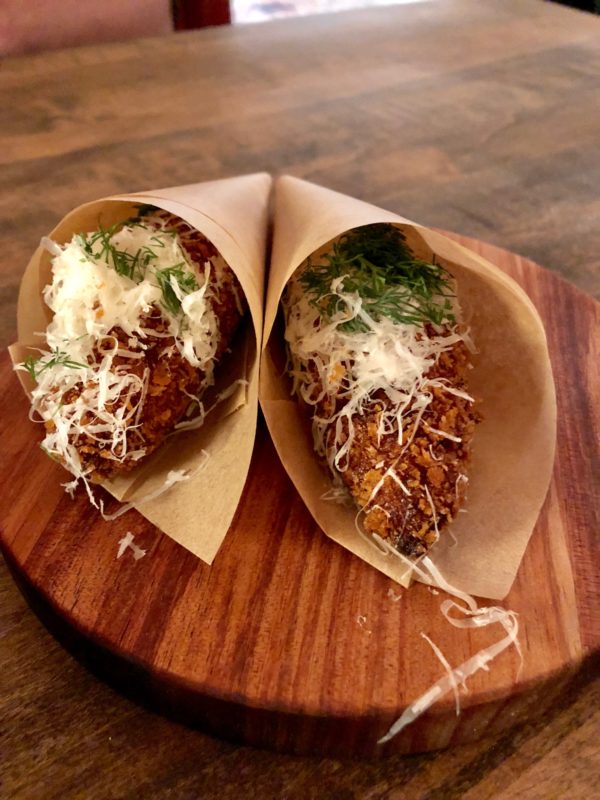 Plates of Pasta to Share ~ OMGee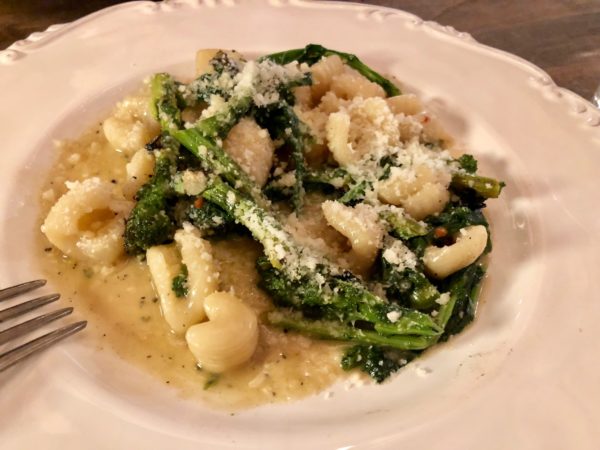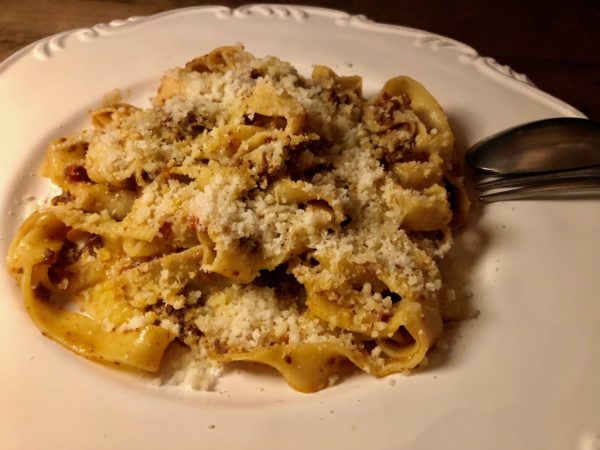 Olive Oil Cake with macerated strawberries ~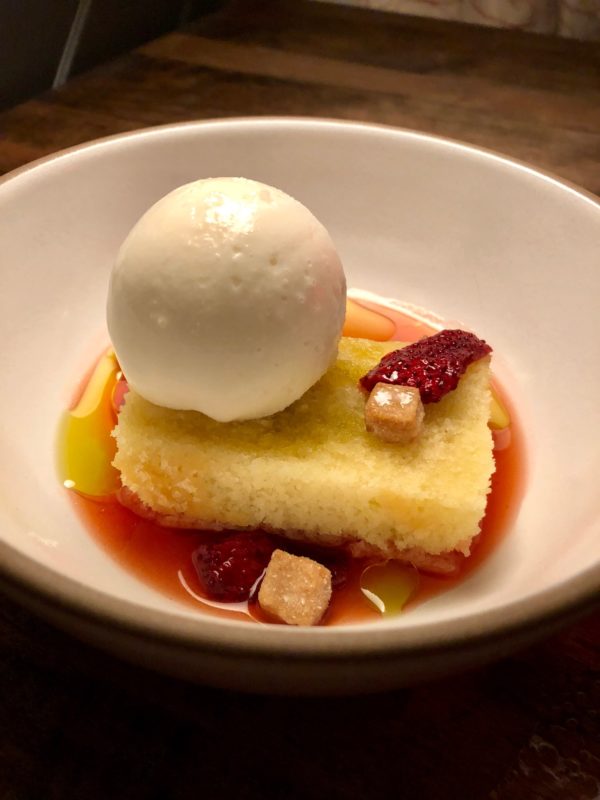 Che fico in Italian means "how cool" and that is exactly what it is!  Located in the Nopa neighborhood of downtown San Francisco, they serve warm Italian-style hospitality and food served every day with local California ingredients.
For the food lovers who want the details, the crust is made with a sourdough starter from Tartine Bakery and the charred crust is on purpose to give layers of extra flavor.
A view up close, that is lightly grated cheese on the crust!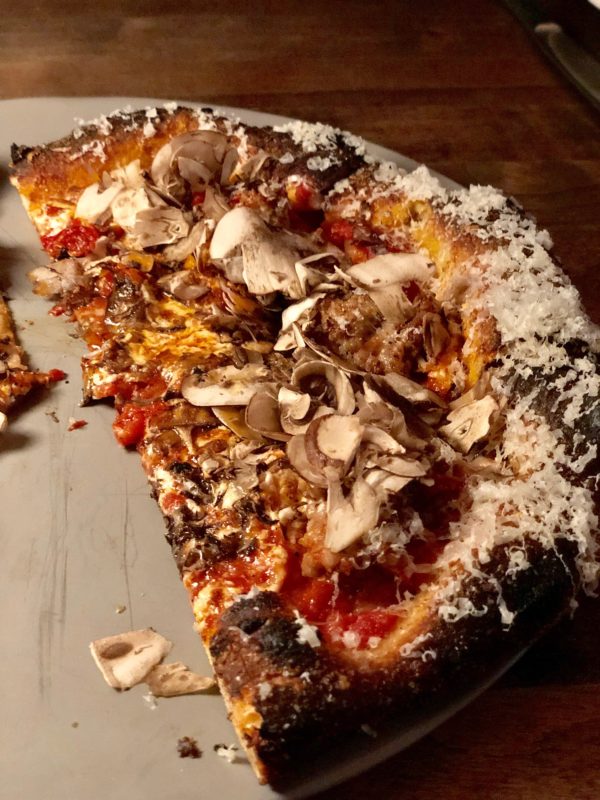 You can find it here ==> 838 Divisadero Street and the website here ==> Che Fico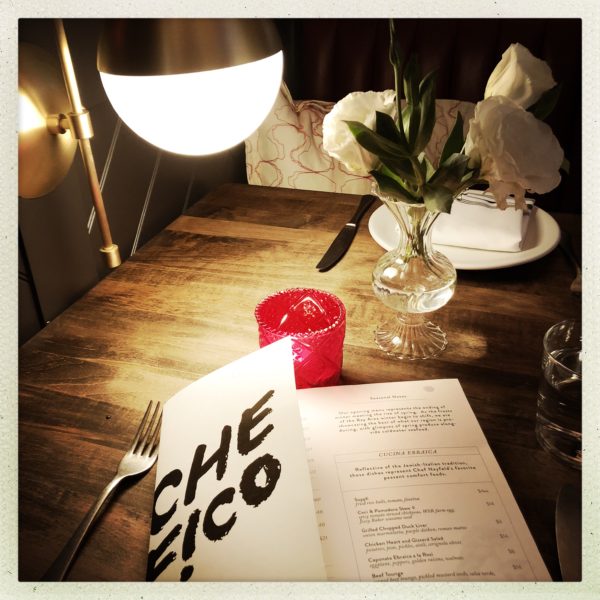 Do you know other travelers who would enjoy the post? Please forward to them!
You can find us here:  Follow us on Twitter, like us on Facebook, check out our photos on Instagram, or pins on Pinterest
---
 Are you an Empty Nester? Do you have a special hobby or fun travel story to share? Let me know, we would love to have you write about it for the blog. Go to the Contact Us tab at the top.