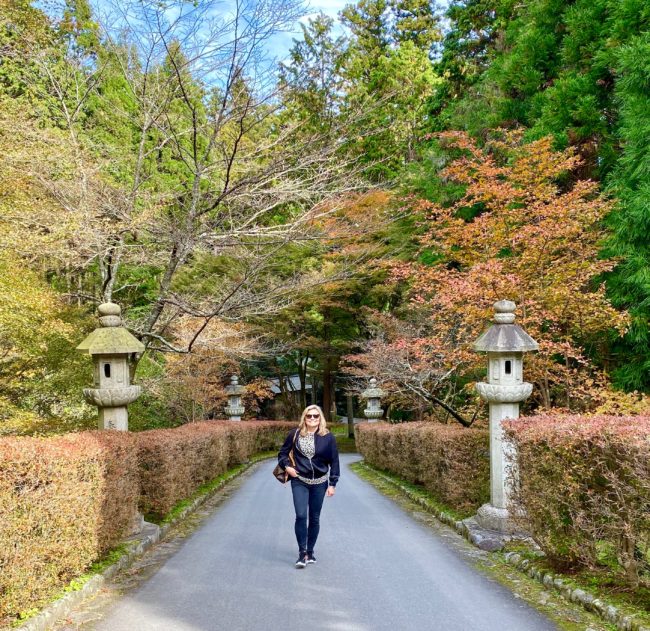 Buckle up, we are headed to Kyoto!
If you somehow missed Part One of the Trip ==> Click HERE
Travel in Japan! Riding on the Shinkansen or bullet train you will find that it is extremely clean, super fast (199 MPH) and just as cool as you think it might be. I sat there like a bullet train geek anticipating this transportation adventure as I watched many locals just chill out and read the paper. No big deal, they ride it everyday!
Bonnie, my travel partner and fellow writer, and I picked up two bento boxes for the three hour trip to Kyoto. We placed our suitcases at the back of the train behind the last row of seats and there was an overhead area for our carry-on bags, etc. You purchase assigned seats, so there's no stress looking for a seat, no hassle. I even bought a ticket to Tokyo by myself in the crazy busy Kyoto station. I felt like a travel Rockstar!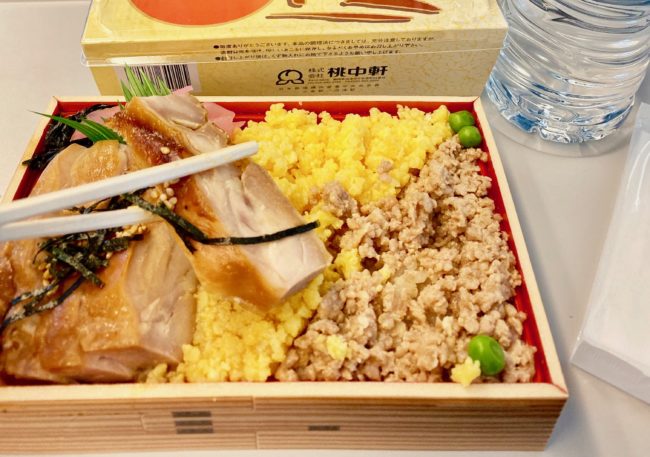 Our trip continued on to the Hieizan and Biwako resort area just outside of Kyoto. Hotel accommodations were hosted by the Biwako Hotel, located directly on Lake Biwa, which was designed to look/mimic a large ship. This super clever design complimented this very large and impressive resort.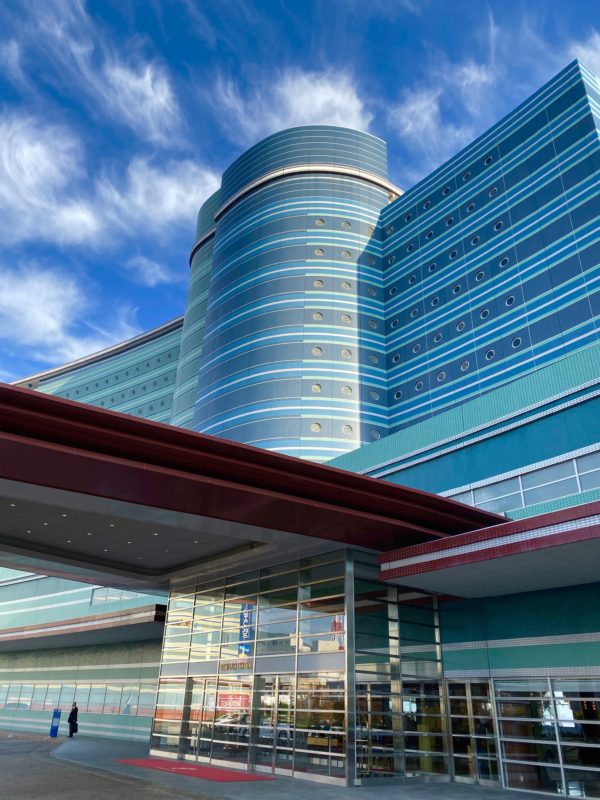 The rooms are impeccable, there are eight excellent upscale restaurants and views of the lake to make you swoon. In the summer Lake Biwa is extremely popular, for couples as well as families, but our time there in November was fantastic as well. Honestly, in my humble opinion there is no bad time to visit Japan.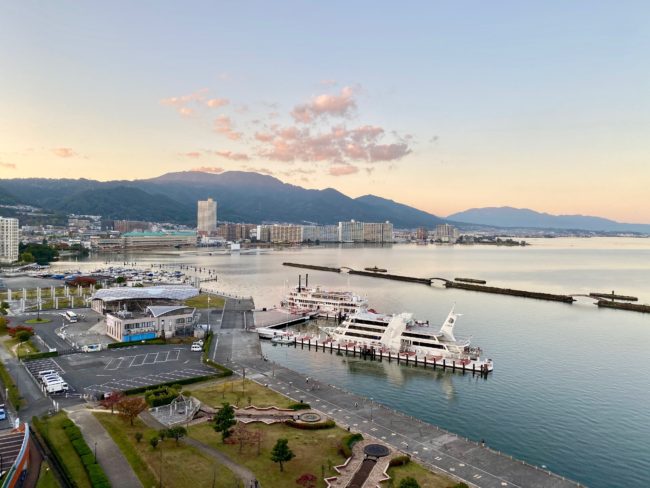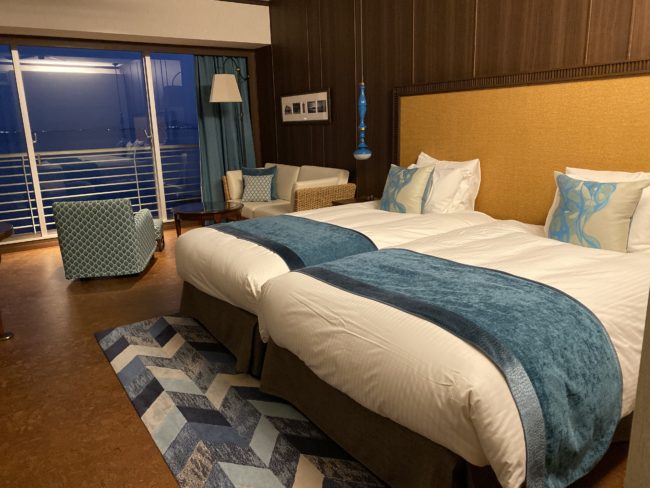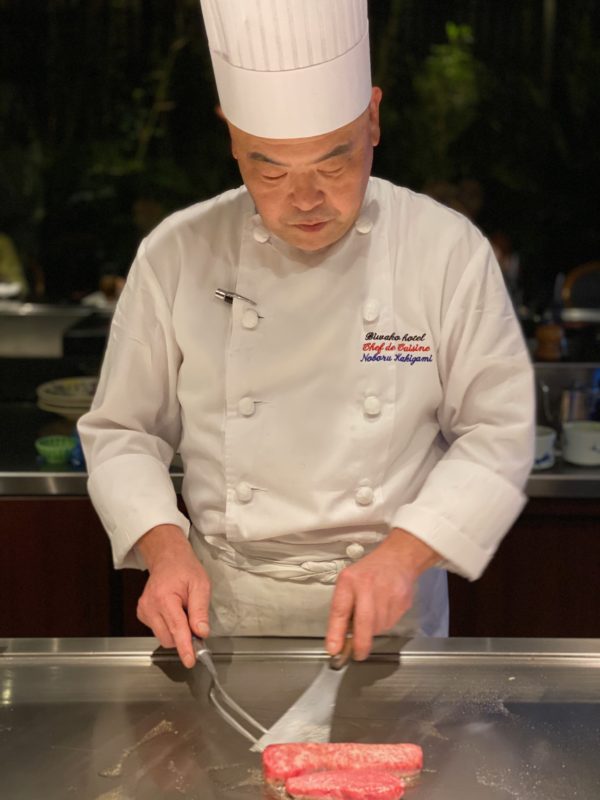 So convenient
As guests of Keihan we were able to get where we needed to go from hotel to shrine – so convenient! We strolled over to the train station which took us to the Sakamoto Cable Railway, the longest cable car route in Japan. We went straight to the peak of Mt Hiei offering gorgeous views of Lake Biwa, the largest fresh water lake in Japan. Mt Hiei is a world cultural heritage site as well as the birthplace of Japanese Buddhism.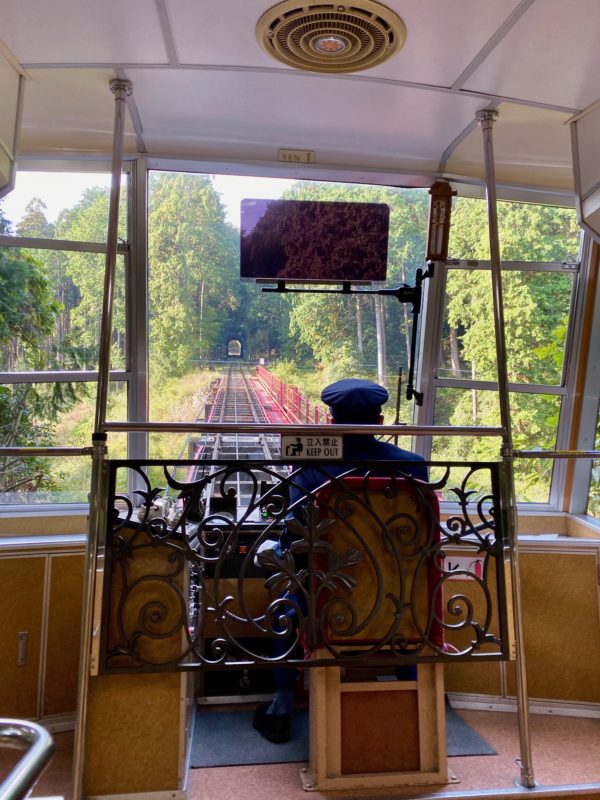 Enryakuji is one of the most important monasteries in Japanese history and it was founded in 788 by Saicho, the monk who introduced Tendai Buddhism from China to Japan.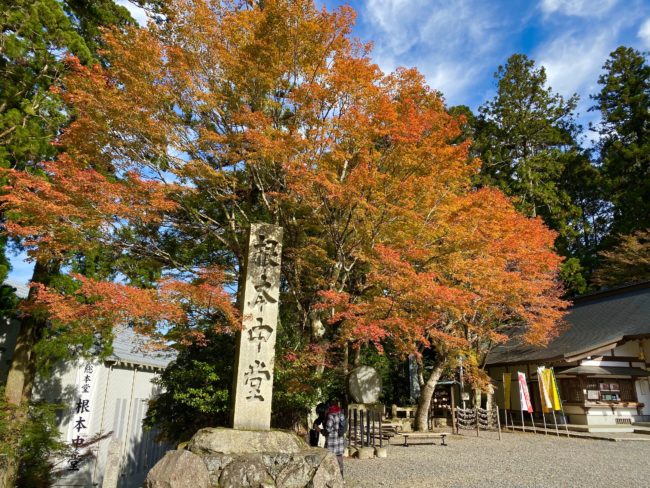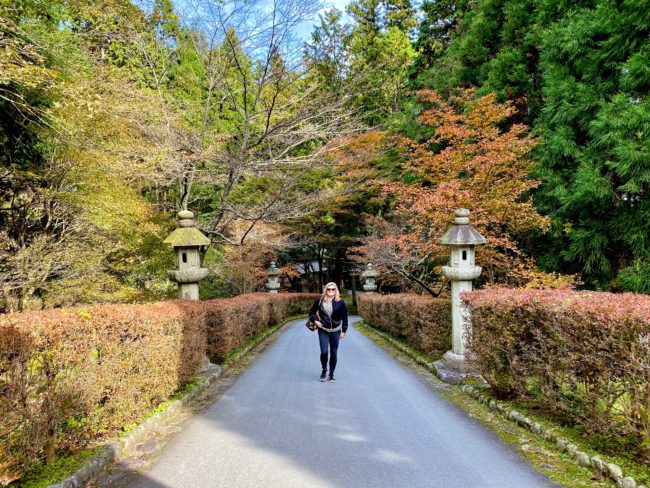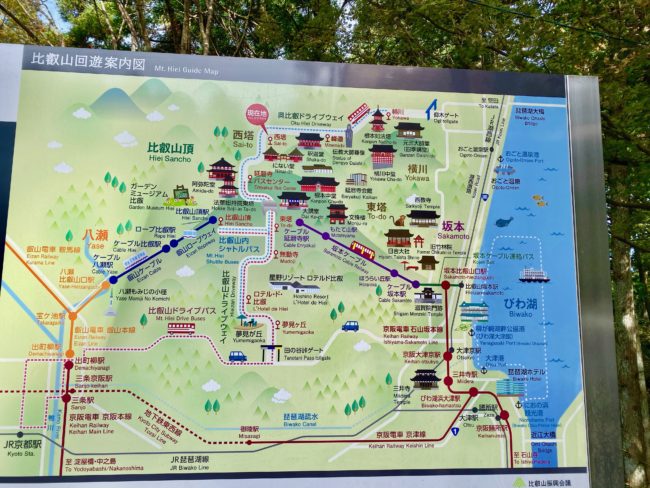 While on the mountain, you can catch the bus between temples, all of the schedules are listed, so it is easy to just time your visit around the next arriving bus. After eating a meal "like the monks eat", we headed over to Downtown Kyoto, all by public transportation!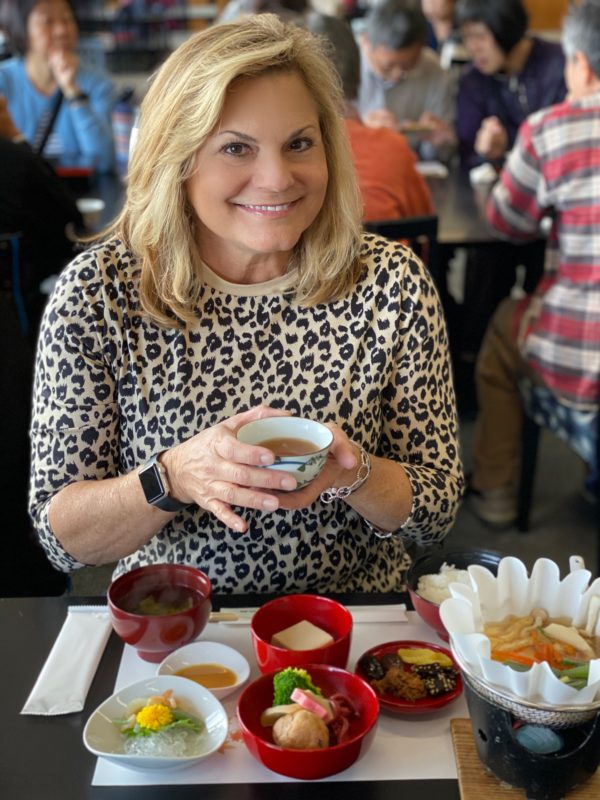 It was a busy day. So let's retrace our steps…
At 8:00am, after a short walk from The Biwako Hotel, we took the train, then walked to an adorable cable car, after visiting the temples and enjoyed a vegetarian lunch on the mountain, we then took bus, bus, bus, bus, bus (5!) to visit different shrines and gardens, then back down the mountain via rope way, we switched over to cable car, two more trains, a walk and then train, train to our final hotel in Kyoto. We arrived at 6:00pm, toured the hotel and had dinner reservations at 7:00pm. And you thought travel writing was easy… 🙂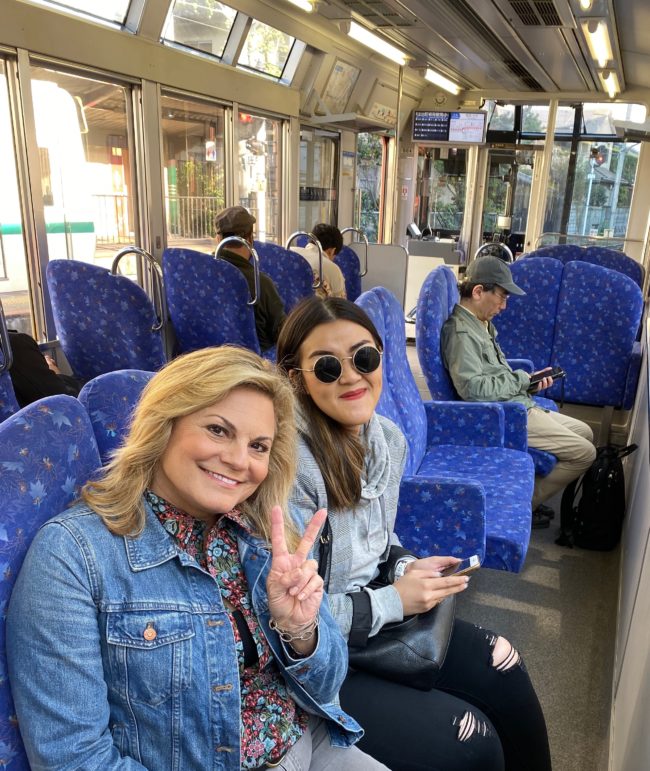 I don't know if tourists know enough about Kuramo, this relaxing area outside of Kyoto. We took the train from downtown Kyoto and the train cars have windows in the ceiling and the seats are situated sideways in order to take in the view better.We literally rode through the "Tunnel of Maples" – the trees were spectacular! The local area was quiet and it was easy to find your way to the next mode of transportation… another cable car to the top.
Fun fact; I never really gave it much thought, but there first needs to be a rope way partly up the mountain because the cable of the cable car could not stretch that far. Brilliant!
A day for a hike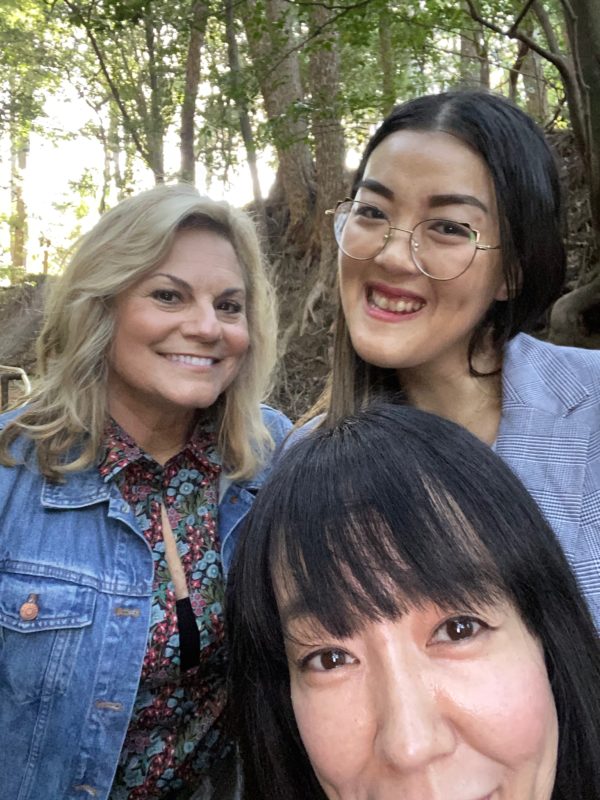 We hiked from Kurama- dera Temple over to Kibune Shrine, it was not for the weak of heart, but it was worth the trek. A cable car takes you to the base of the mountain top and then you hike up to a beautiful temple where if you stand in the triangle you can receive power from the temple. Yes of course I did it! We then hiked over rocks and major inclines through the cedar smelling forest to the river area of Kibune.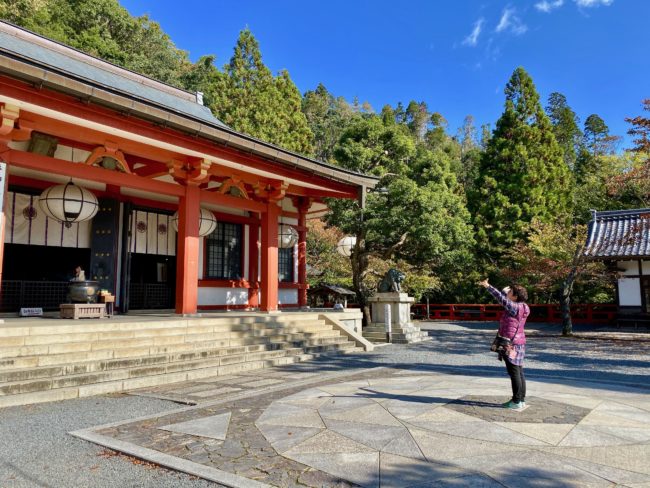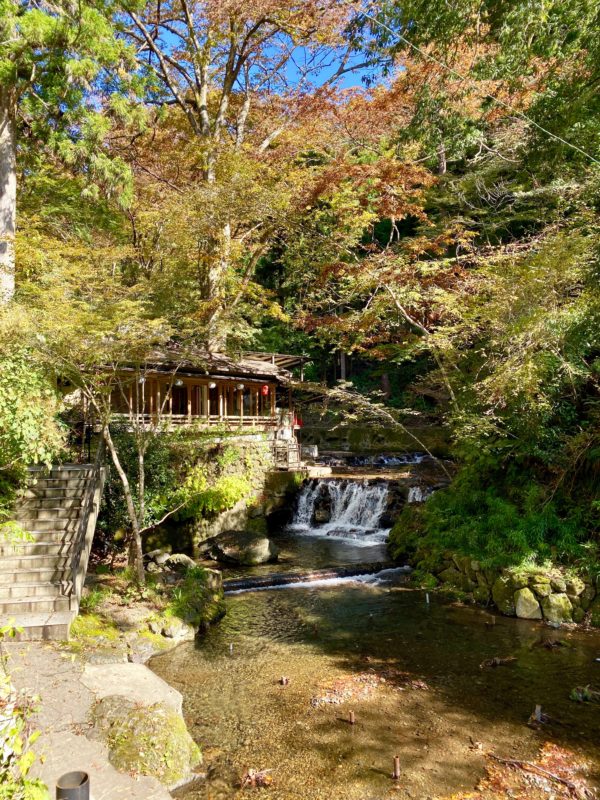 Kibune is an inviting enclave that I've been told is super crowded in the summer (think Laguna Beach, CA), but we lucked out to stroll through in the Fall and do some leaf-peeping. The air was crisp and the loud rumbling of the river was another reminder that nature was literally by your side. The popular local onsens are small and lovely, plus, in the summer the restaurants put tables in the shallow beds of the river and make a pop up restaurant complete with candlelight! Love that idea, sounds like it would be worth fighting the crowd in the summer!
Make a wish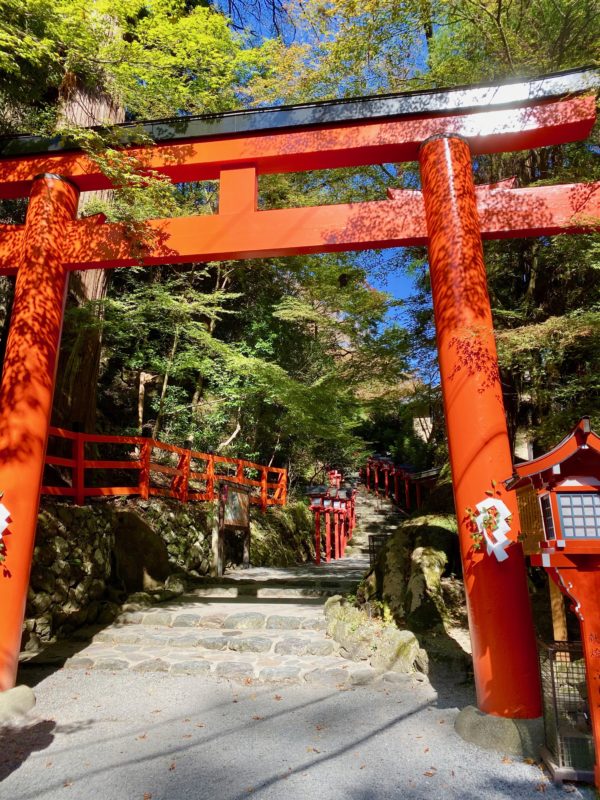 One of my surprise and favorite adventures of the trip was to visit Kibune-jinja shrine. For 200 yen, (about $2 US) you can purchase a blank piece of paper on which the fortune appears only when you float it on the water of the shrine's fountain.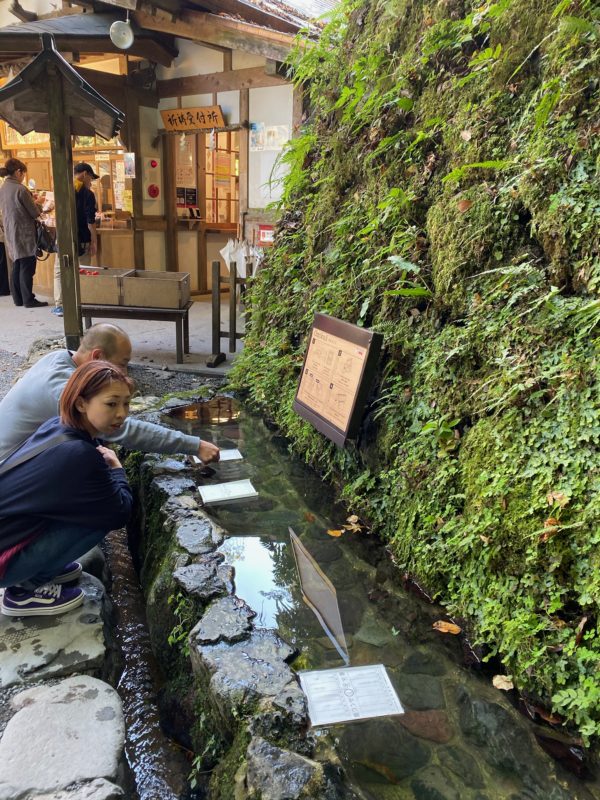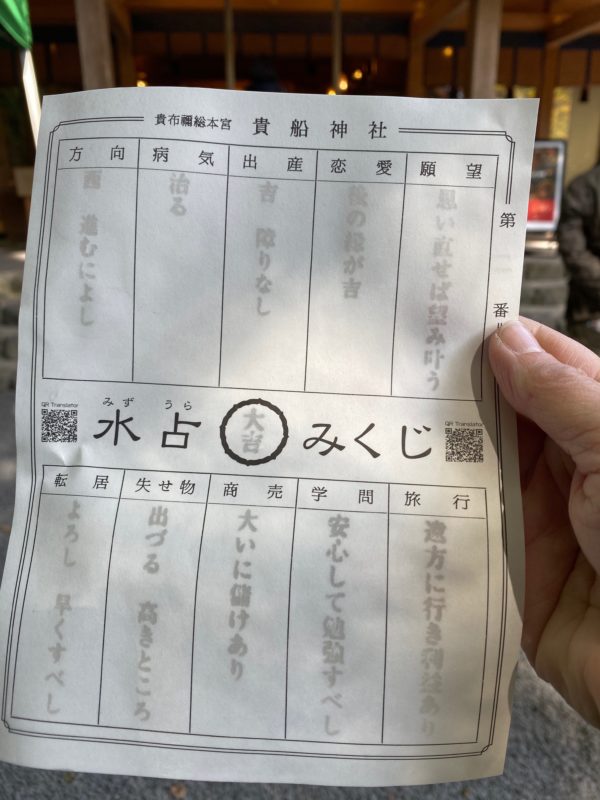 Shabu Shabu for lunch!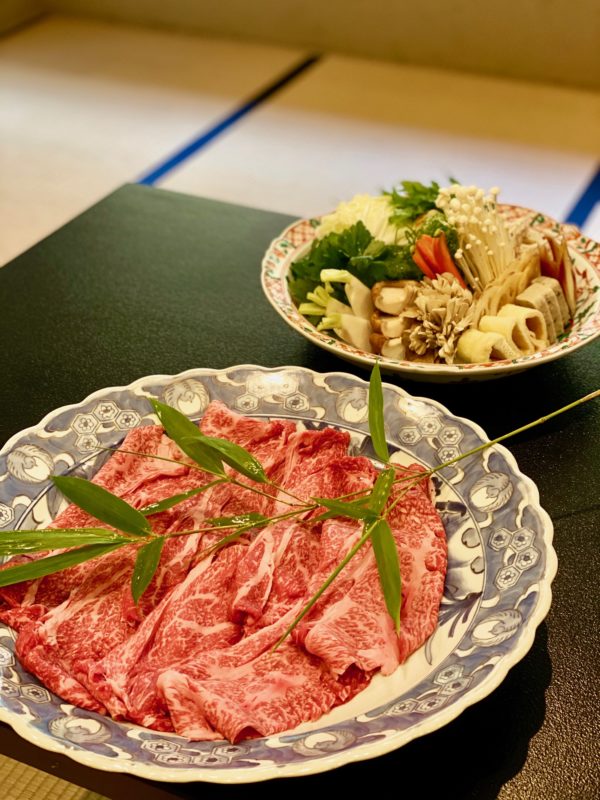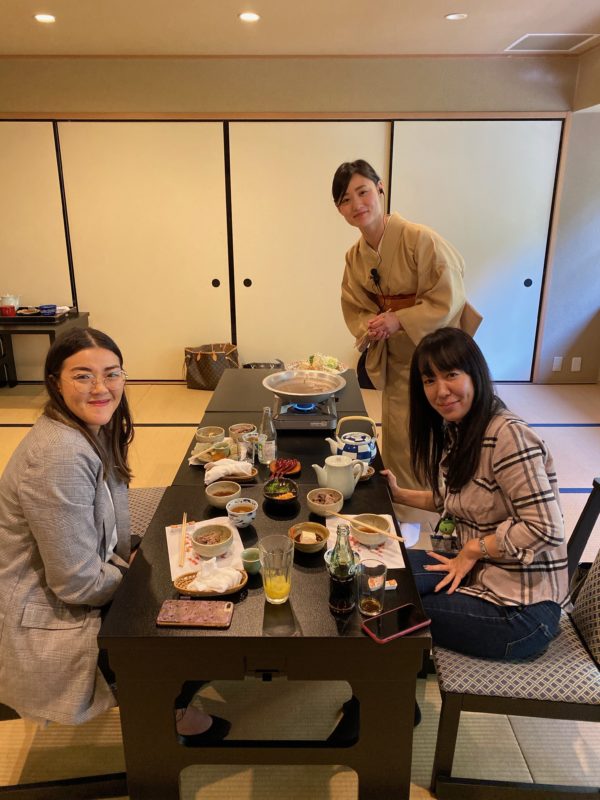 Final Night of Luxury at The Thousand Hotel in Kyoto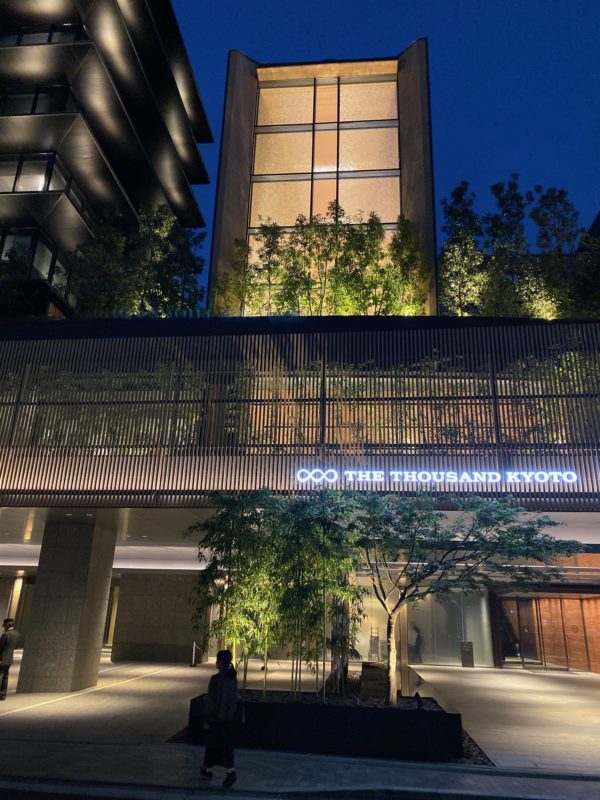 If luxury is at the top of your vacation requirements, a stay at the newly opened The Thousand Hotel will please you immensely. This-was-my-kind-of-place with extraordinary architectural design, innovative techy room accessories, a sleek urban aesthetic and magazine worthy restaurants. Oh my goodness I loved this hotel and was sorry only to stay one night.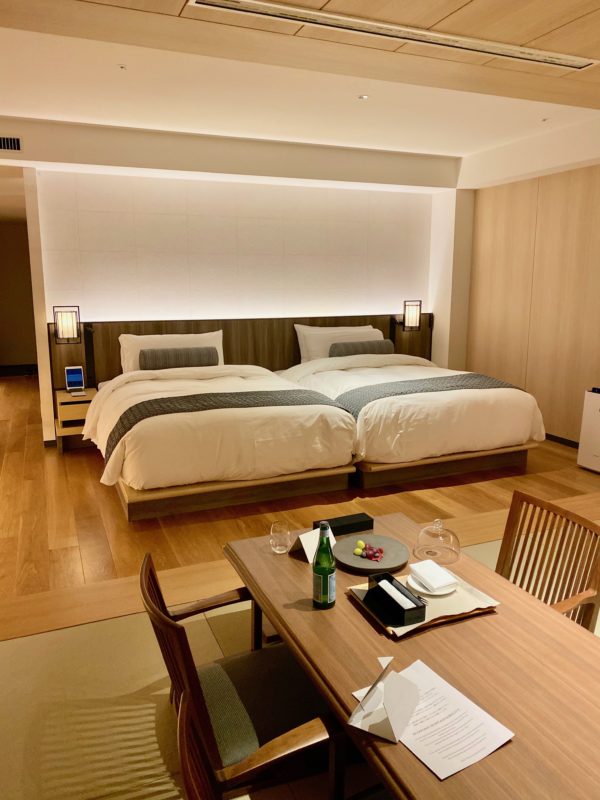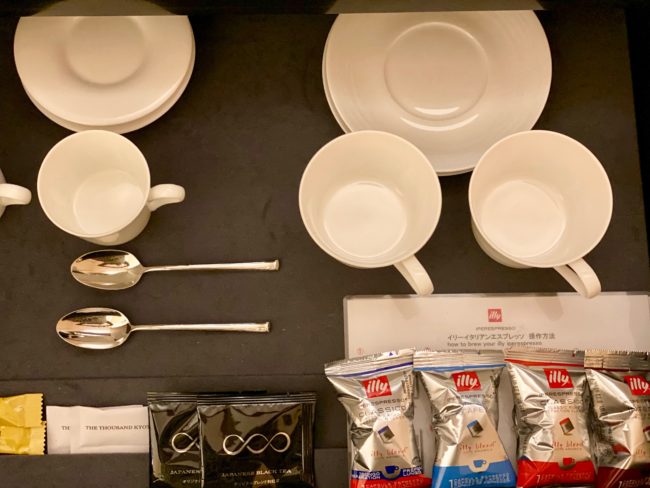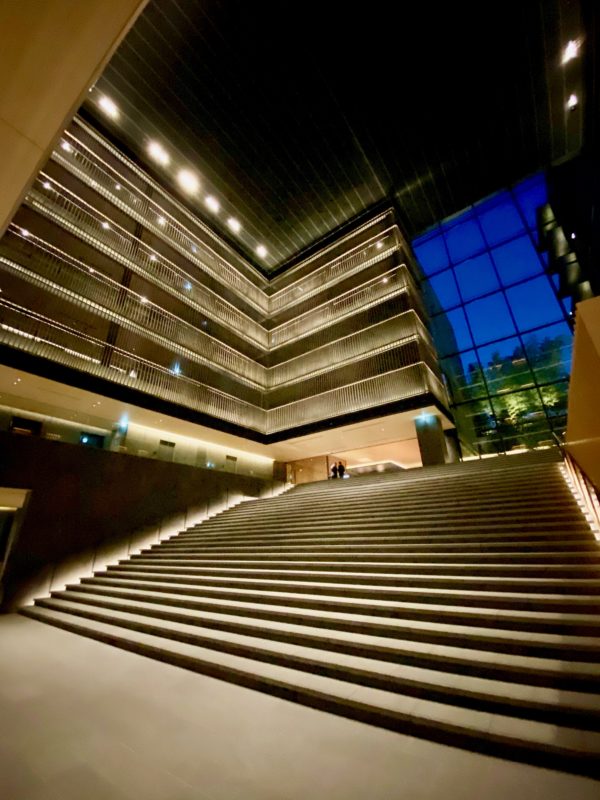 Final thoughts:
Traveling by train and other public transportation throughout Japan seems to me to be the very best way to travel. The trains are extremely clean, quiet, prompt and abundant! If you miss the Shinkansen to Tokyo, there is one more right behind it 10 minutes later. So efficient and stress free. The brochures list everything you need to know and navigating this long list of options was very efficient.
There is an endless list of adventures, unique foods to try, culture and customs to learn, busy cities to watch, and delightful local people to meet. Although language can be challenging at times, I have found the locals to be kind and patient. Hiring a guide is indeed a very BIG plus. In addition to helping with translation, they can illuminate the local history in ways we as tourists could never do on our own.
I believe that travelers can be intimidated by travel to Japan, but after watching me effortlessly move through each of these transportation options, my friends and family have moved Japan to the top of their adventure list. How about you? Would you like to hop on the train and see one of the loveliest places on earth? I think so too.
More from this trip: Travel by Train on a Trip to Japan – Part One
---
Pin for Later