---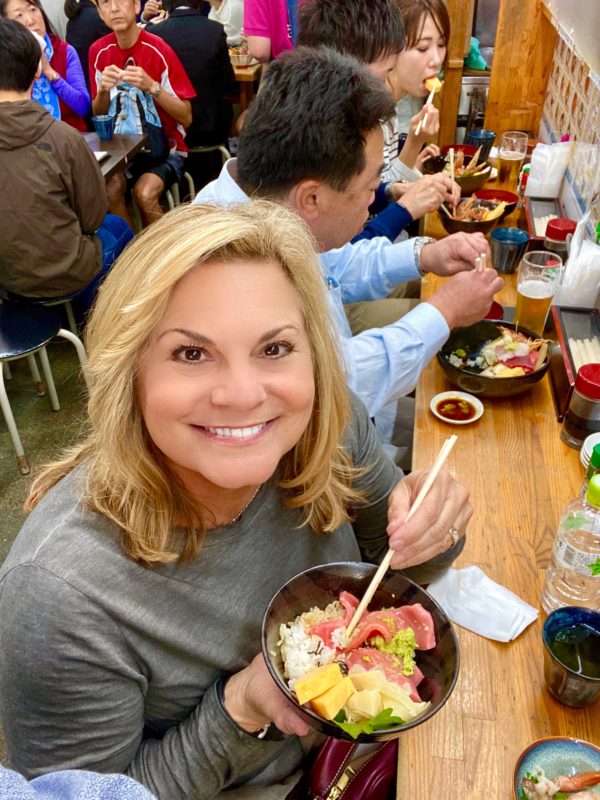 My trip to Japan was over the top amazing – Again!
Does a trip to Japan seem a little intimidating? I think so too, but I just returned from my second trip to this intriguing country and I believe I have the hang of it now. Or at least the cities of Tokyo, Hakone and Kyoto!
As a guest of two Japanese companies Odakyu and Keihan, rail companies who offer many kinds of transportation as well as hotels and restaurants, I discovered how much easier it can be to get around Japan, if I actually knew about these helpful ways to get there. Once introduced to these options, I now can share them with you for your next trip to my new favorite place to visit. All opinions are my own honest observations and any enthusiasm you feel from me is genuine. My trip to Japan was unapologetically fantastic.
I traveled to three cities I have visited before, but this trip was entirely different as we saw new things, stayed in new hotels and ate delectable local cuisine in totally different restaurants. However, even though I have been to Japan twice in less than two years, I still feel like I have only scratched the surface of possibilities. I am ready to go back!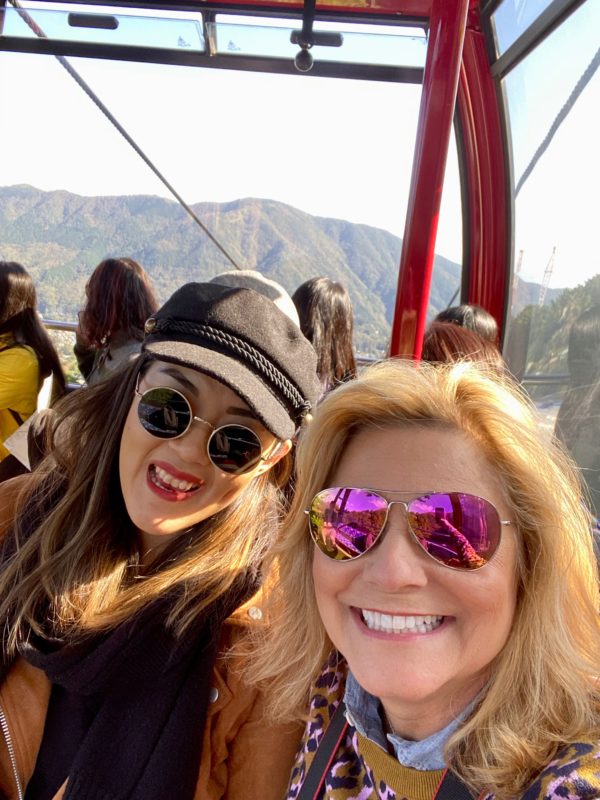 For Part One of my trip to Japan, my traveling partners in Hakone were Bonnie van Dorp, a freelance travel journalist from Australia and Mari Ohara, our personal guide. During our time in Hakone, we were joined by several terrific representatives from our host, Odakyu. At times language was a challenge, but with some translation assistance from Mari and a lot of smiling, we all had a blast.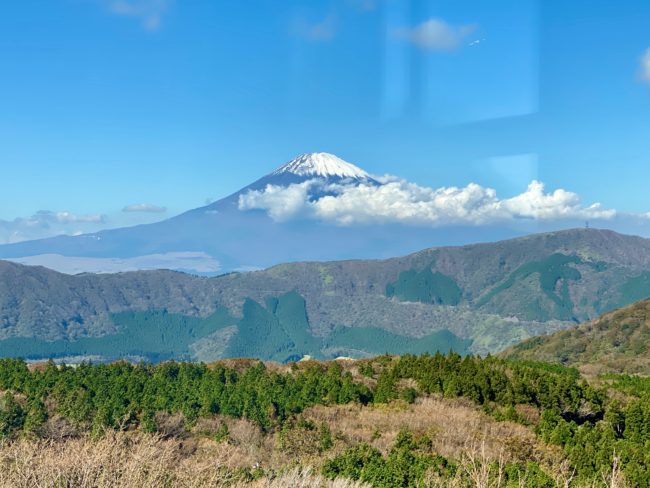 Why a trip to Japan?
Why am I so smitten with Japan? Good question, thanks for asking. It's different, different than any country I have visited. The cleanliness, fast paced, fashionable cities dazzle visitors with the innumerable dining options, fantastic shopping and their public transportation is mind blowing.
Additionally, outside of the urban area, Japan's charm and culture are so easy to find. Shrines and temples invite you to cherish nature, make wishes, say prayers and enjoy the peace and beauty that surrounds you. I love the juxtaposition of modern and ancient, simple and sophisticated that literally exists everywhere in Japan. I feel like I can find whatever it is I am looking for in a destination – right here.
Our tour begins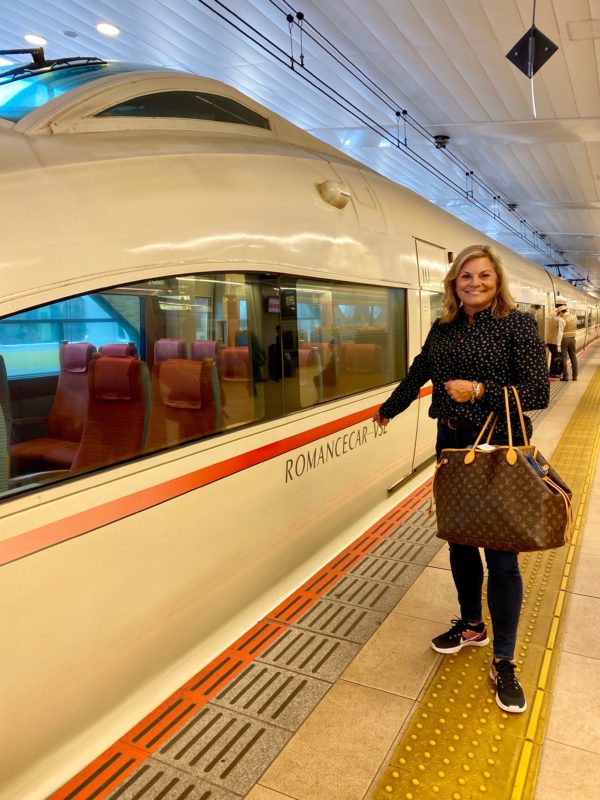 My entire tour included trains, buses, cable cars, ropeways, more trains, more buses and a couple of automobiles as well. On our 80 minute ride from Tokyo to Hakone we took the Romancecar, an electric train with only reserved seats and wide windows for viewing the lovely scenery. It is called the "Romancecar" because the seats are two by two so you can sit next to your sweetheart. Super cute.
We began our tour in Shinjuku Station, an enormous train station that is considered the world's busiest train station.  I can certainly attest to that because when I arrived at Shinjuku from the airport, it was 5:30pm and there were thousands of people headed toward the trains. I was on my way out of the station and therefore had to swim against the current. I thought about taking a photo, but honestly, I just wanted out!
Odakyu has a tourist kiosk called Odakyu Sightseeing Service Center where the travel assistants speak several languages and can help you plan your trip and buy your ticket. The track for the Romancecar is only steps away and honestly it was super easy. Once you know these travel options exist, your travel adventure through Japan, gets that much easier.
Up, up and away!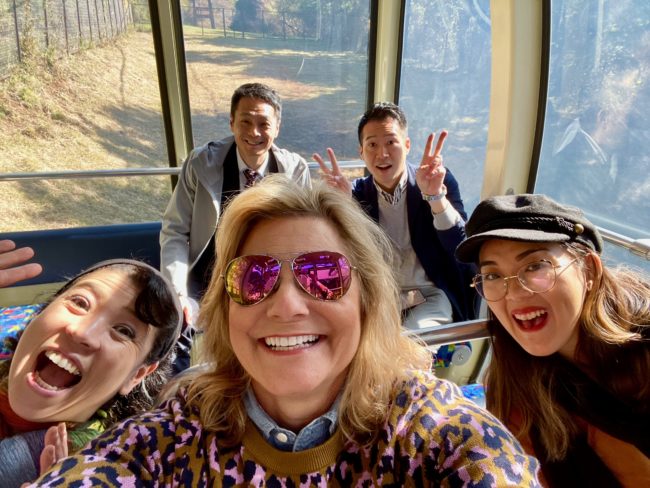 Once we arrived in Hakone we took the Hakone Cable Car up to the top and then switched over to the Hakone Ropeway with a surprise sighting of Mt Fuji herself. Where much to our delight and without a cloud obstructing our view, the shy Mount Fuji greeted us in all of her glory. Even our guide was astounded by how clear we could see the magnificent, iconic volcano.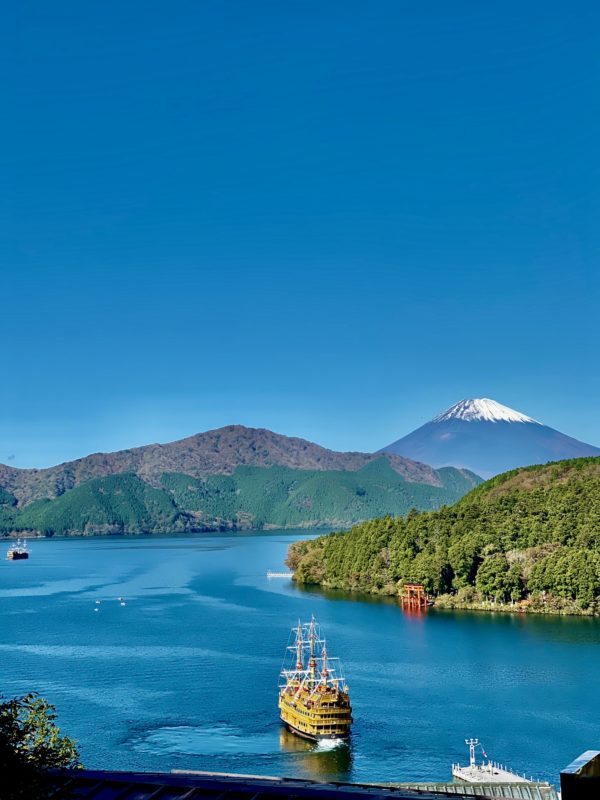 Once we arrived at the base of the mountain on the other side, we sailed on a pirate ship (yes I said pirate ship) across Lake Ashi in the first class cabin. On our sightseeing cruise, the winds were calm, the sun was shining and Mt Fuji in the distance was absolutely extraordinary and a photographer's dream.
For our trip to Hakone, we used the Hakone Free Pass which is a discount excursion ticket which allows travelers to use eight different transportation systems in the Hakone area and can be purchased in a two or three day option. Additionally, the pass includes a round trip from Tokyo as well. It was so easy and convenient to hop on hop off by just swiping this pass.
Ah, the Onsen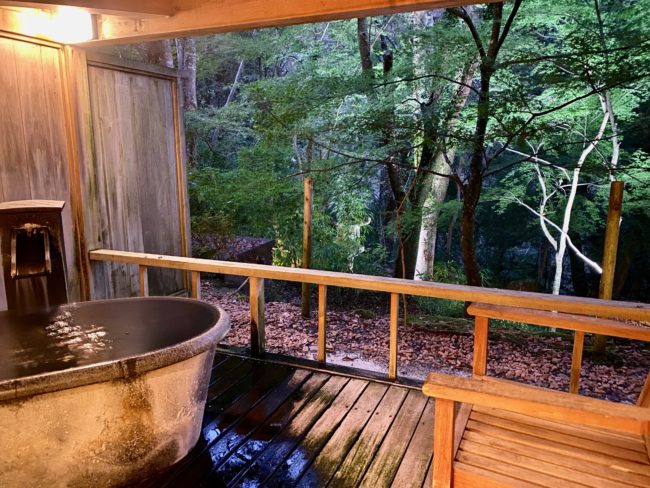 What is an onsen (hot spring) and how does this work? I now feel like I have had enough experiences with visiting onsens, that I can explain it a little better. The volcano provides an abundance of steaming hot, pure, mineral-rich water that the Japanese love to sit and soak in or just sit and put your feet in the water. Once you leave the bath, your skin feels silky smooth, the body relaxed and bed is a welcome sight.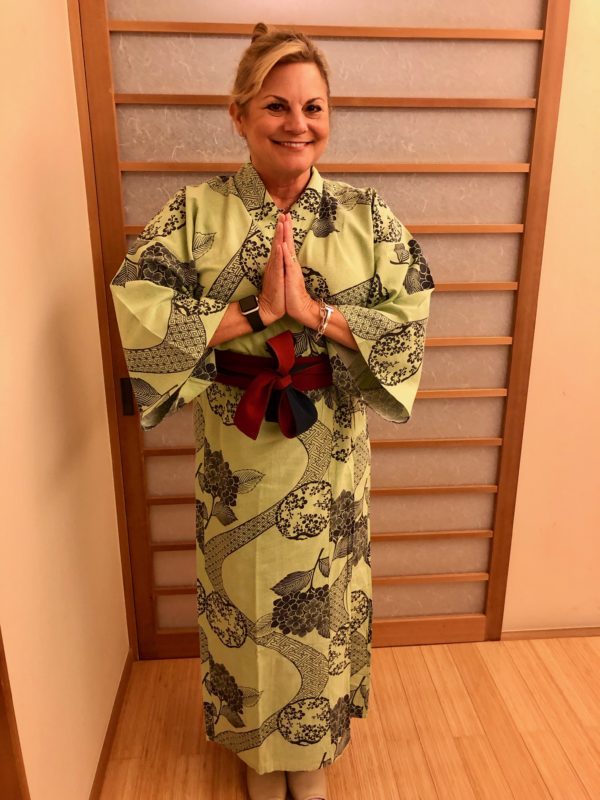 At several of the hotels I stayed in on this trip, there were public and (lucky me) private onsens as well. Couples, singles and families visit the public bath to relax in the warm water. After entering the bath locker room wearing your yukata (robe), you must fully soap and shower your body and then enter the bath with other people… naked. Yes naked. The public baths are quite large and some are indoor/outdoor. As it turns out it isn't a big deal, I only felt out place for a few minutes and frankly the water is so relaxing you just focus on your own peaceful well-being.
A Special Meal at the Onsen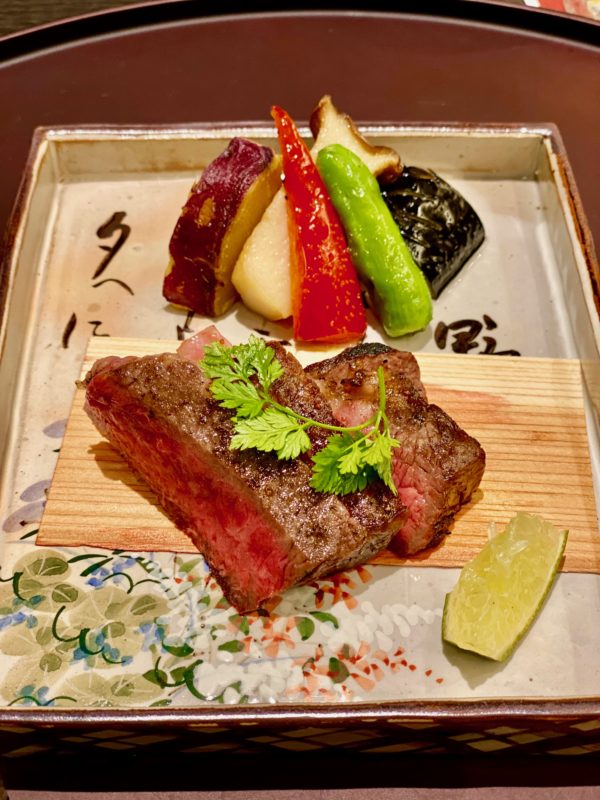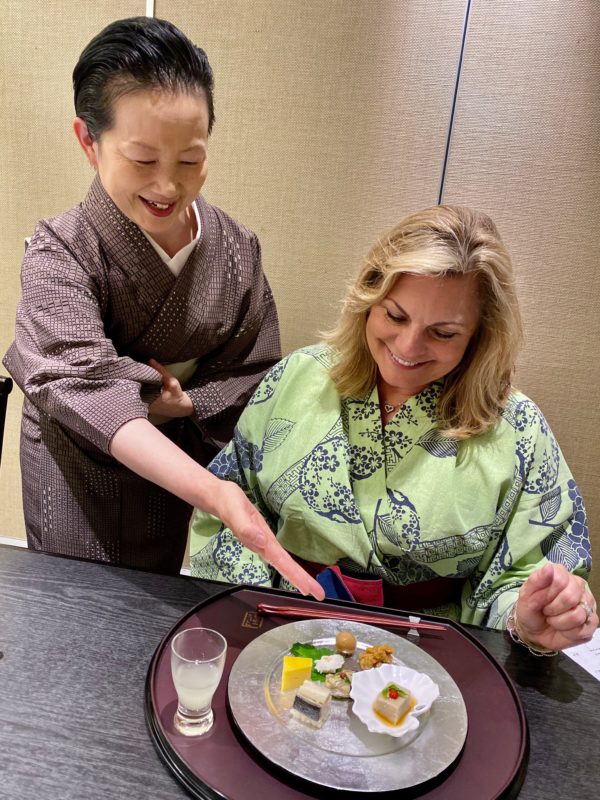 At a very special dinner at Hotel Hatsuhana a more traditional Japanese hotel/onsen, we were served a gorgeous eight course meal. The service is personal, quiet and each of the servers want very much for their guests to have a wonderful evening. The meals are slower, and there was no rush for this Type A personality to hurry through her meal. No looking at phones, just nice conversation and delicious food. A novel idea indeed! Loved it.
A Modern Onsen – Hakone Yutowa – Opened August 11, 2019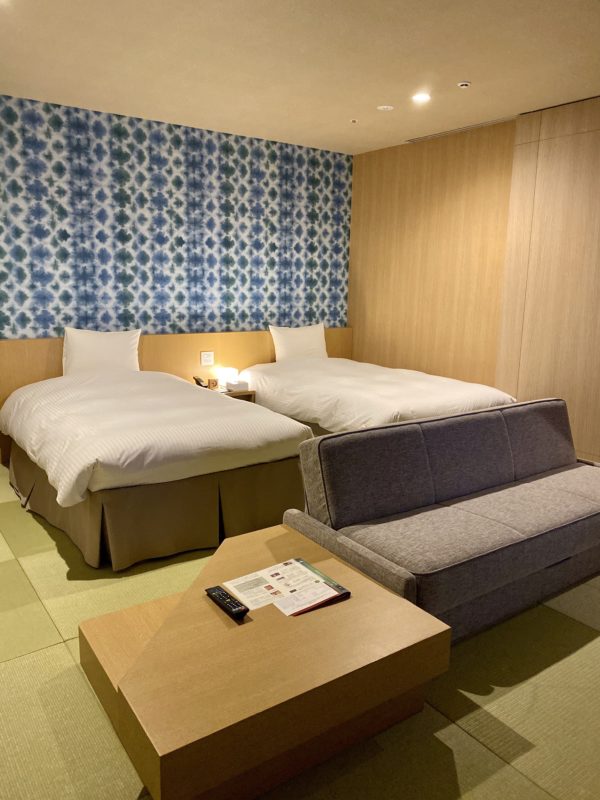 Hakone Yutowa is considered a Japanese-modern style hotel and it was very brand new for our visit. The hotel has a spa-feel with a lovely Japanese aesthetic. My huge room was beautiful, well-appointed and there were several chic, cleverly designed common areas.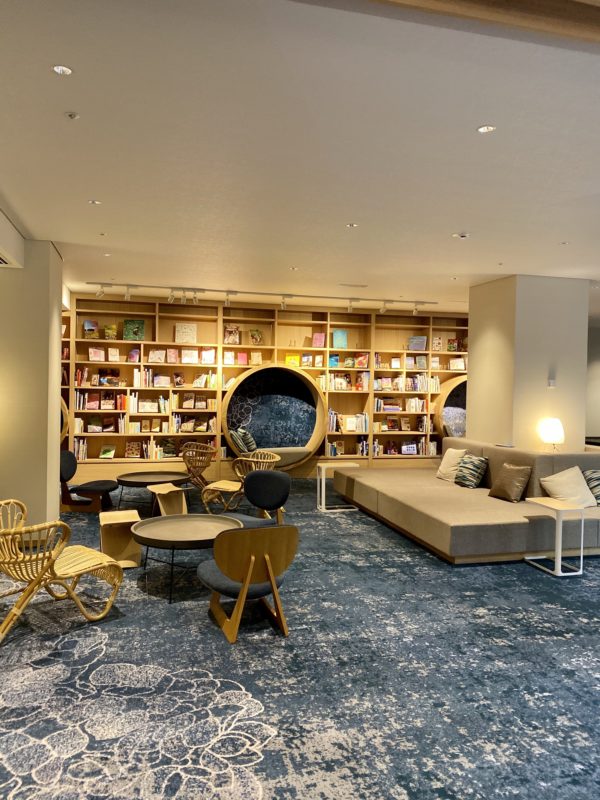 What to do while in Hakone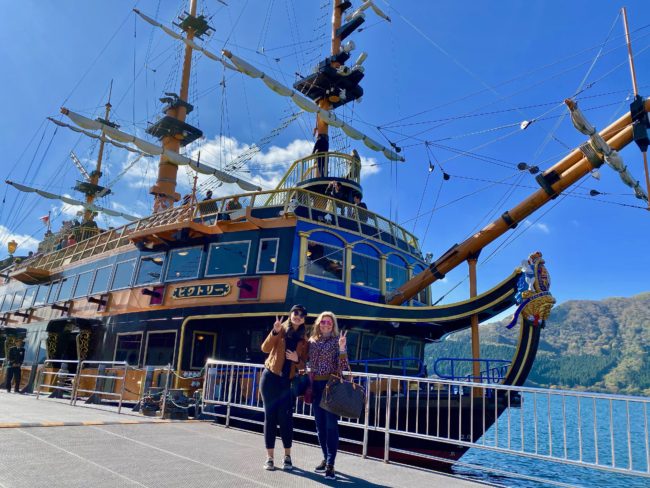 Sail on a Pirate Ship!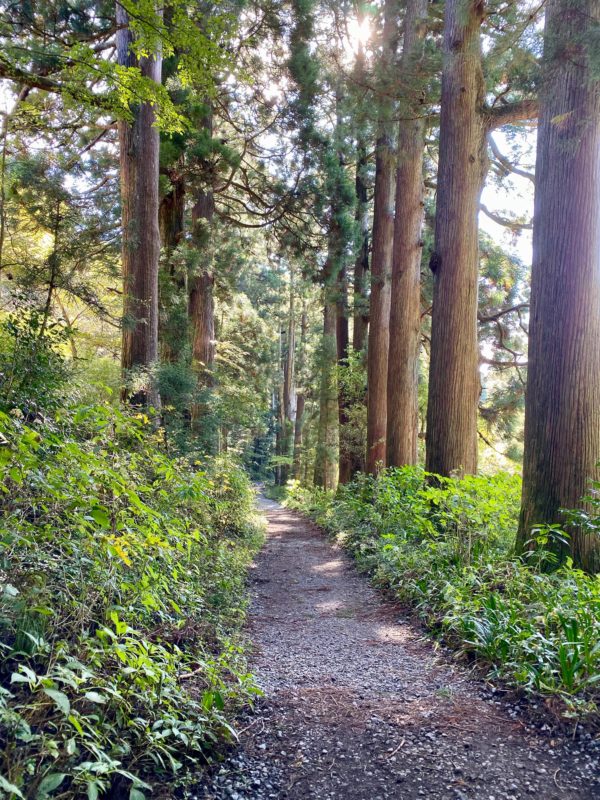 Walk through an ancient Cedar Forest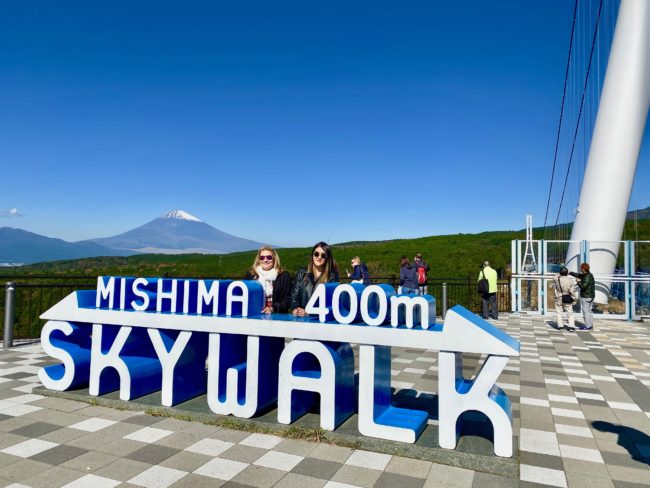 Mishima Skywalk – Walk across the longest suspension bridge in Japan.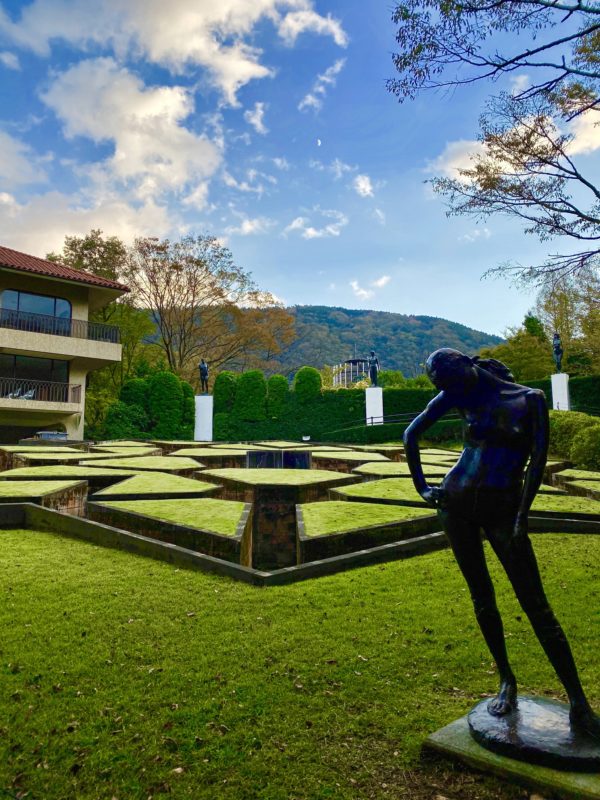 Walk through an innovative Hakone Open Air Museum on a mountain top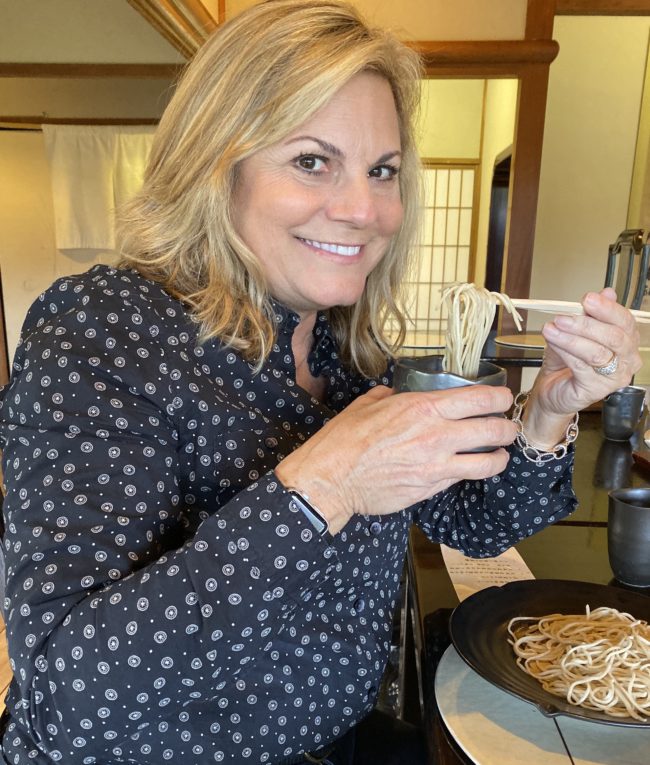 Eat Soba Noodles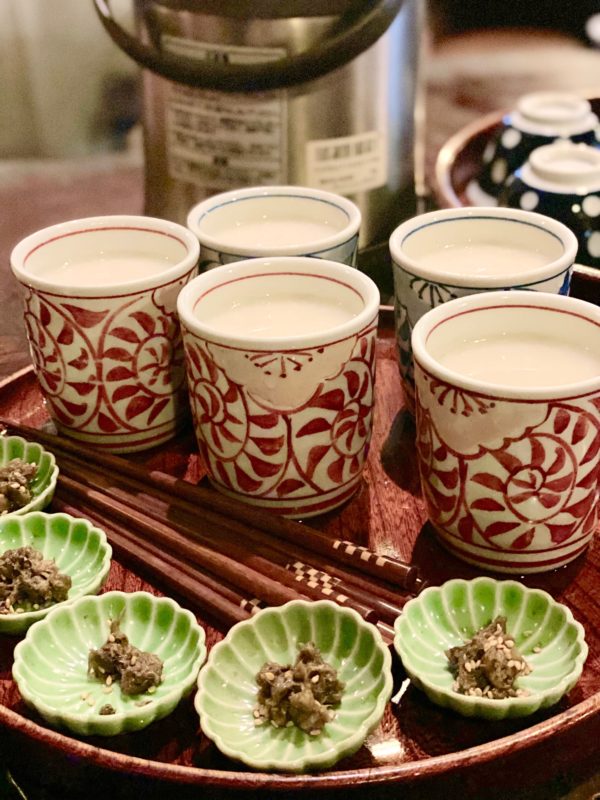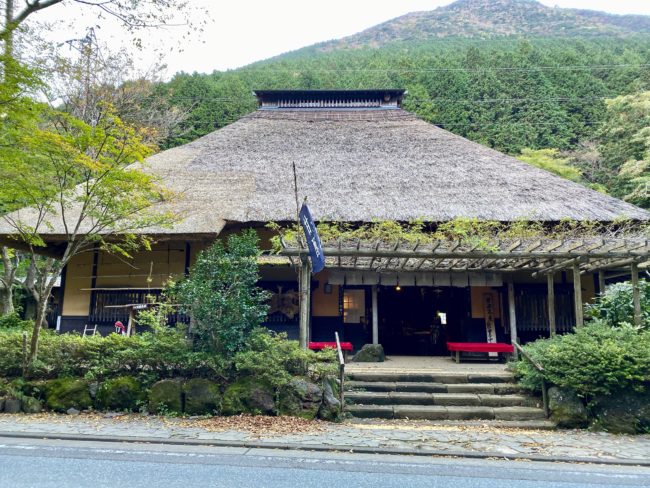 Drink Tea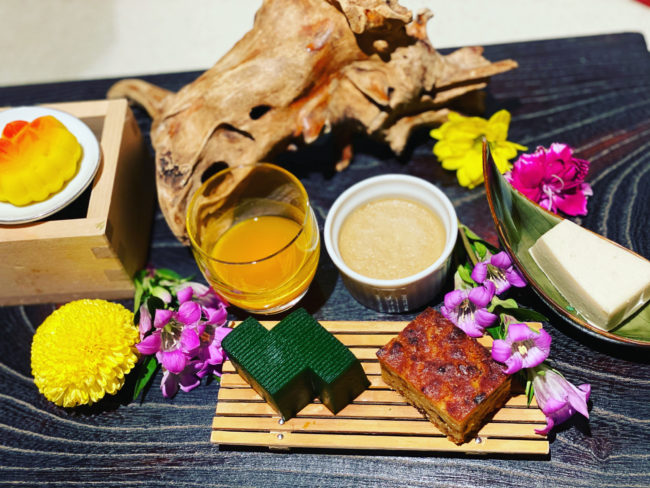 Eat Beautiful Food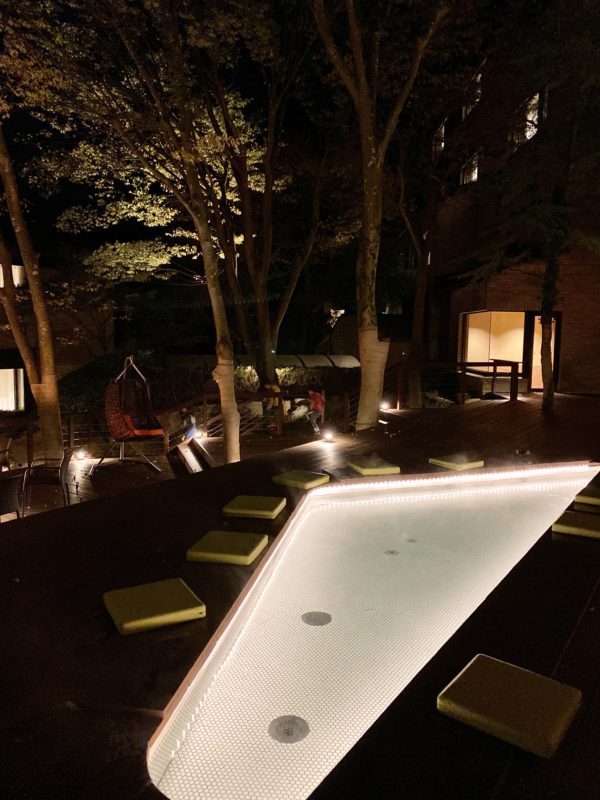 Relax
Now it was time to head to Kyoto as a guest of Keihan by private car. Stay tuned for Part Two.
What else did I see and eat this on this trip to Japan? Please come back for many more adventures in Hakone, Kyoto and Tokyo soon… There is so much more to share!
---
Pin for Later