This post is sponsored by Hurtigruten, but all of the opinions are my own. Adventure is the name of our game and I really want to investigate all of the possibilities! Please click on the sponsored links and photos so you can learn the details!
When the representatives for the intriguing travel company, Hurtigruten, asked me if I was interested in sharing a post introducing their company to all of you, I jumped at the chance. I spent time researching so many types of amazing trips I had a hard time narrowing my interest down to one. So I didn't! I opted to include highlights of two complete opposite geographic destinations. I want to see the Northern Lights and travel to Antarctica.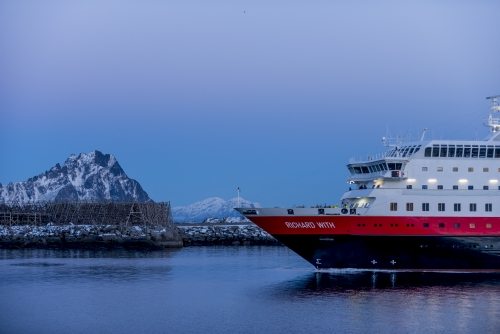 Hurtigruten is a travel company that has been carrying passengers and goods along the coast of Norway for 120 years. They expanded their voyages to include Antarctica and Greenland in 2010. They offer adventures of the most interesting kind and if you visit the website Hurtigruten.com, you will find many different types of outdoor adventures and cruises. Consider this an initial introduction to this phenominal bucket list item and who better to do the research for you than me, the Empty Nester Adventurer!

Once in Norway, a journey from Bergen to Tromsø or from Tromsø to Bergen gives you a taste of the Arctic. Depending upon which direction you choose to sail, you will experience many of the highlights of a Classic Round Voyage including sailing through the beautiful Vesterålen and Lofoten Islands, the Seven Sisters mountains and visits to fascinating towns such as Bergen, Tromsø, Ålesund and Trondheim.
Check out this video and you will see why I was excited to discover this cruise!
Look at these photos ~ they are breathtaking!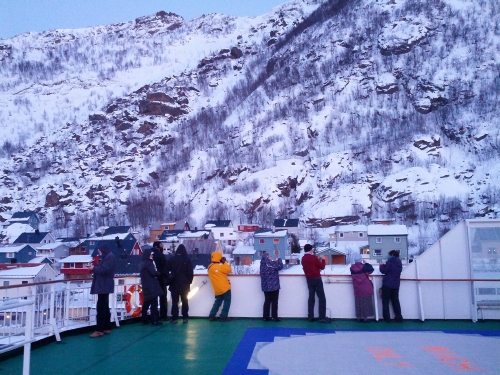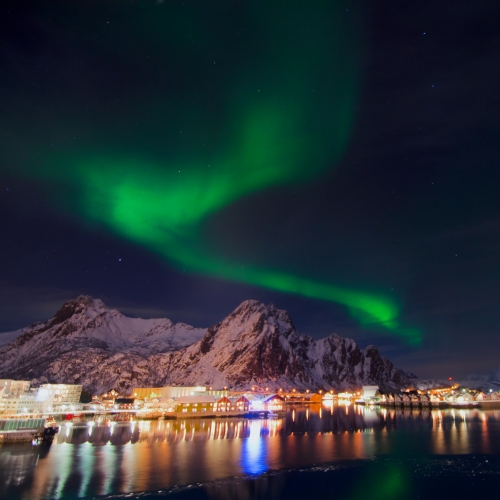 Now…from the very north at the Arctic Circle all the way south to icy Antarctica!
Although this may surprise you, I am actually super serious about visiting Antarctica as well. I have always been intrigued by the icy terrain and the remoteness of it all. Walking on the edge of the earth is intriguing, not to mention seeing penguins and whales in their natural habitat, instead of Sea World's Penguin Encounter!
Craig and I included a trip to Antarctica to our list of possible destinations and future adventures, but to be completely honest, I had no idea where to even begin to learn how to get to the remote and frozen continent of Antarctica, nor what was required.  After reviewing these trips via the Hurtigruten website – I believe we understand the possibilities and have found what we are looking for!
I watched this video and I was hooked…
On the voyage in Antarctica we can discover the magnificent scenery of the Antarctic Peninsula and it's abundant summer wildlife of seals, penguins and whales. Just imagine going ashore for a close-up look at penguin colonies, modern research facilities and historic sites. Additionally they offer lectures, special hikes, kayaking. And for the greatest adventurers we are even allowed the opportunity to spend the night in a tent on land.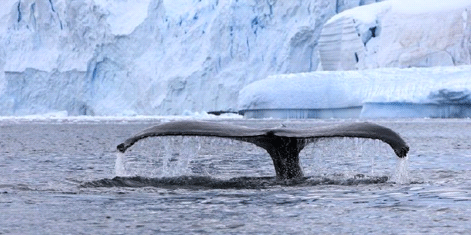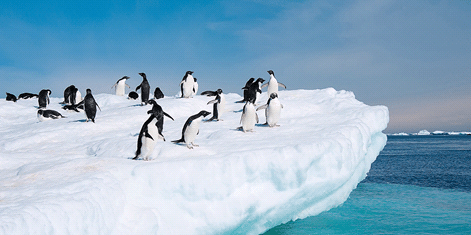 As I pursued this quest for adventure travel I have come to realize there is whole big world of people who are out in nature, discovering the wonders of this incredible earth we inhabit. Adventure travel intrigues me and I find it very exciting to contemplate going where curious adventurers are traveling! Craig and I haven't really experienced anything like this, but now as empty nesters, we have more time to focus on what we want to do, it's time to plan a trip like this. They are offering substantial discounts this Winter, don't miss taking a look!
Do you have an adventurous side to you? Have you already experienced a trip like this? We would love to hear about it!