Find Adventure!
Just a few weeks ago I suggested starting a movement called #findadventure. For this activity we hope to encourage creative, out-of-the-box thinking and allow today be the beginning of a new adventure. This activity comes equipped with a hashtag and a brand new sticker called #findadventure.
We define "adventure" as anything you find adventurous (and publicly appropriate)! 🙂 Go out and live life like you mean it and inspire others to do the same!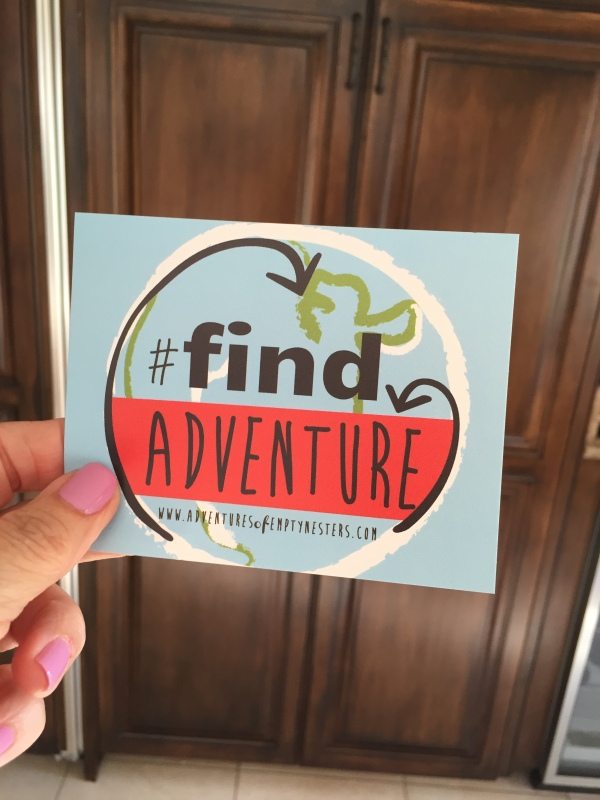 Why should I find adventure? Because it's fun and better than sitting on the couch.
These sticker recipients are looking for ways to spice it up, make some waves and share some fun ideas! These adventurers can find it everywhere from San Francisco to St Louis! We have mailed stickers to South Dakota and all the way south to Ecuador!
Let us inspire each other and help others to come out of their shell, get over their fears and try something new! FIND ADVENTURE!
Help us to spread the adventure love and see who we can motivate and support in their new endeavors! This new movement is not limited to EMPTY NESTERS! As Dr Seuss says: 
Think left and think right and think low and think high. Oh, the thinks you can think up if only you try!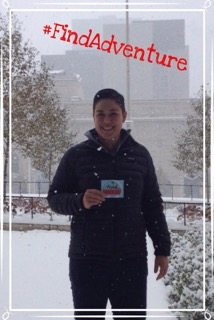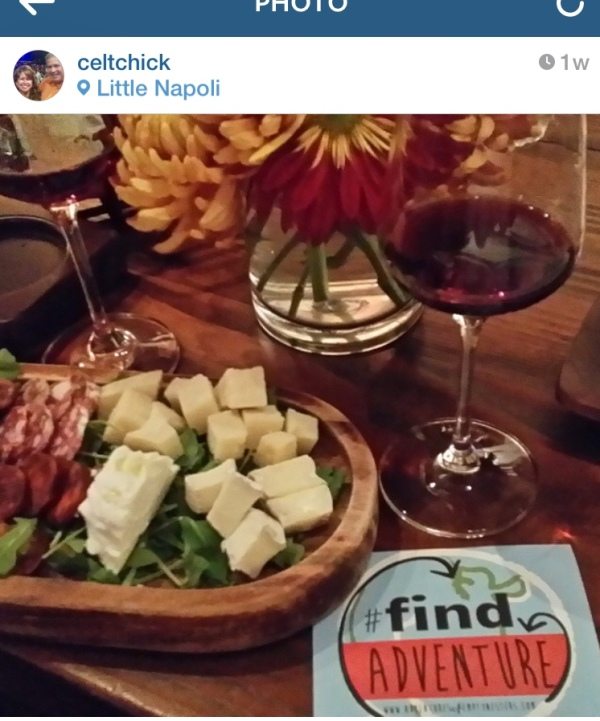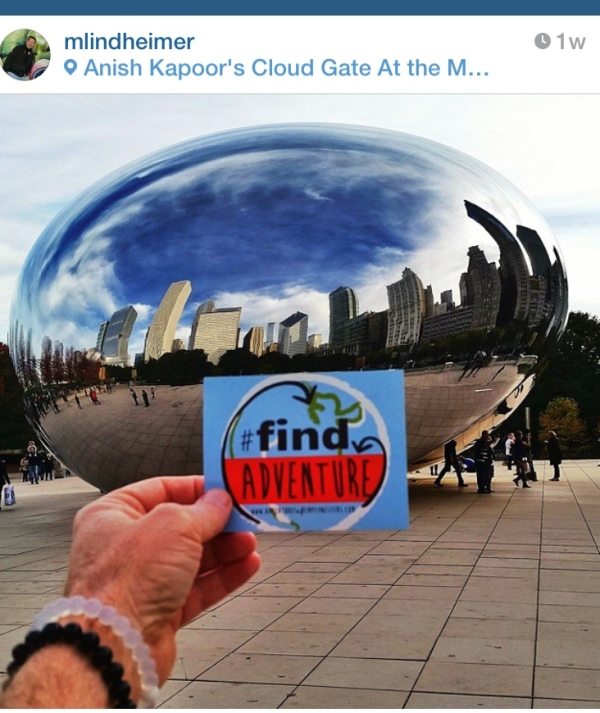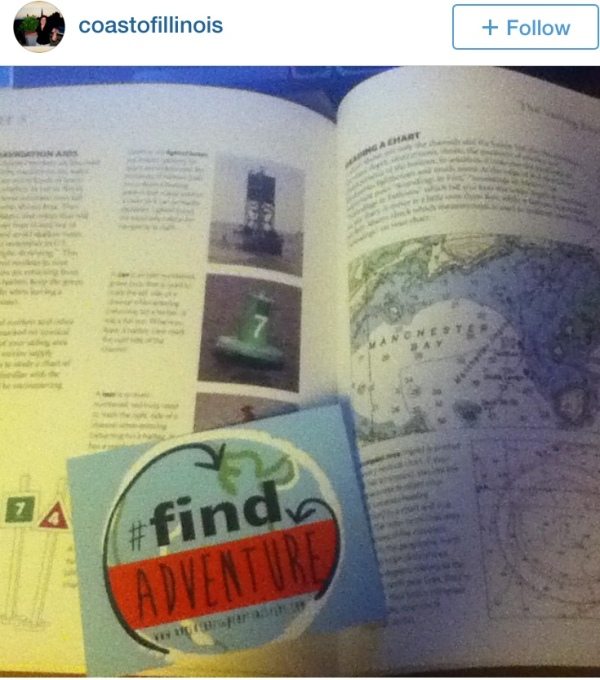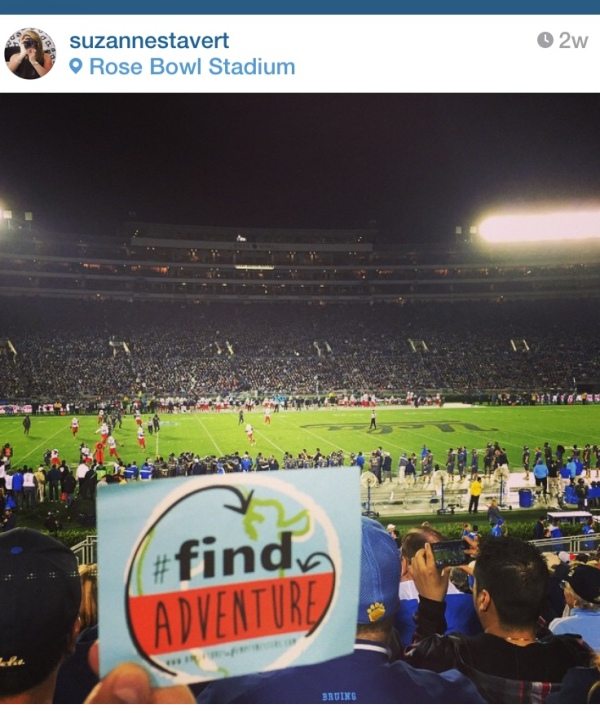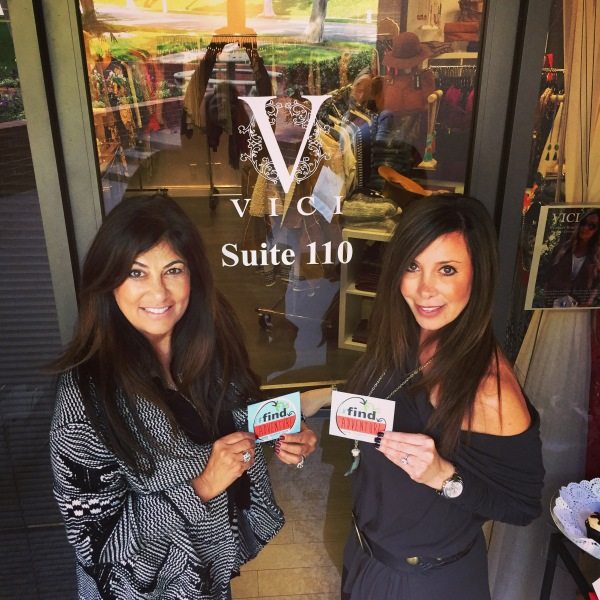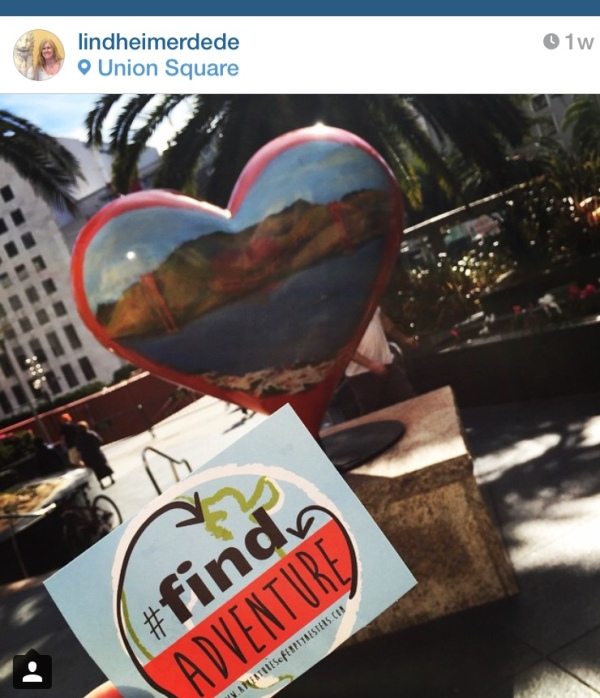 Thank you to Dede, Steve, Christina, Sandy, Edie, Mark, Laura and Kim for sharing one of their adventures with us! Check in next week to hear all about how Diesel the Chocolate Lab is about to #findadventure. Yes, even our pets can get in on the action!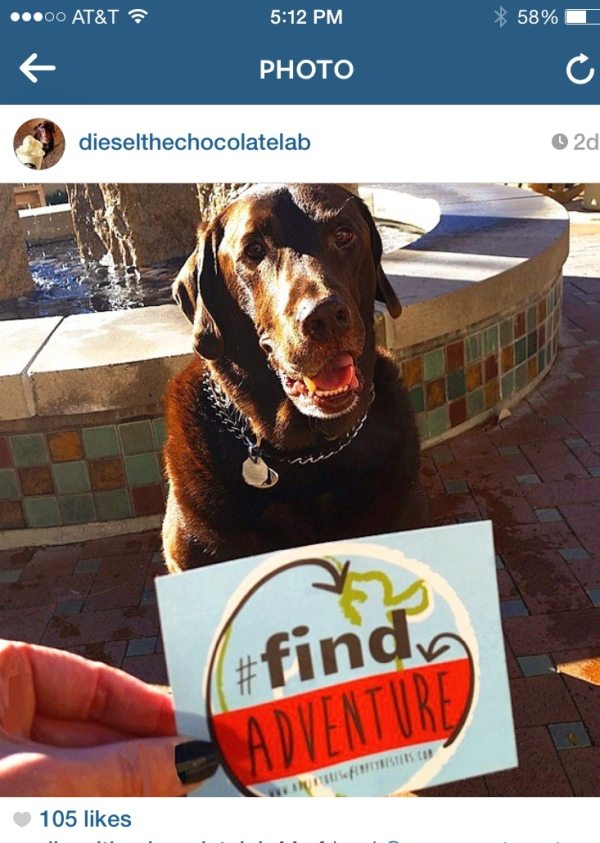 If you would like to join the fun, just click on the sticker image to the right ===> leave me your address and I will mail you a sticker for FREE! Once you receive the #findadventure sticker, take a photo and share it with the hashtag #findadventure on Instagram, Facebook and other social media too. Tweet it if you "tweet" on Twitter and pin it if you "pin" on Pinterest.
I would love to share a whole new array of adventures!
Thank you for reading, for playing, supporting and sharing!
Suzanne